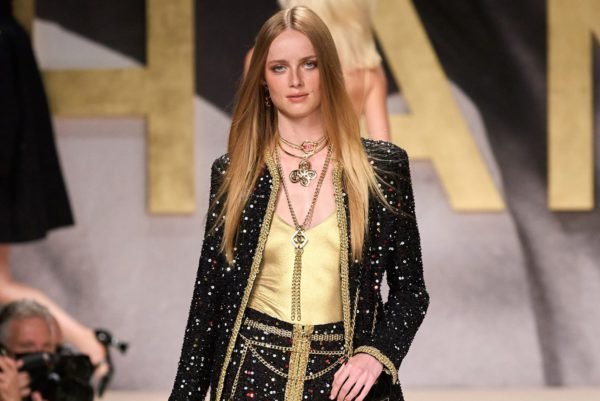 Sequins and sparkles have recently lit up the high fashion runways from Giambattista to Armani. From regal gowns to blazers, sparkles are everywhere to be seen. Trends of Haute Couture can be intimidating to the onlooker as they seek to redefine fashion. Without taking a fashion risk that may send you into total shock, how do you introduce sparkles and sequins into my wardrobe? 
There are many approaches to introducing sequins and sparkles into the wardrobe. With these tips, you can embellishment a look with sequins, all the way to rocking a full-on sparkly gown. There are different ways to tastefully create each respective look. Above all, sequins are meant to add fun and texture.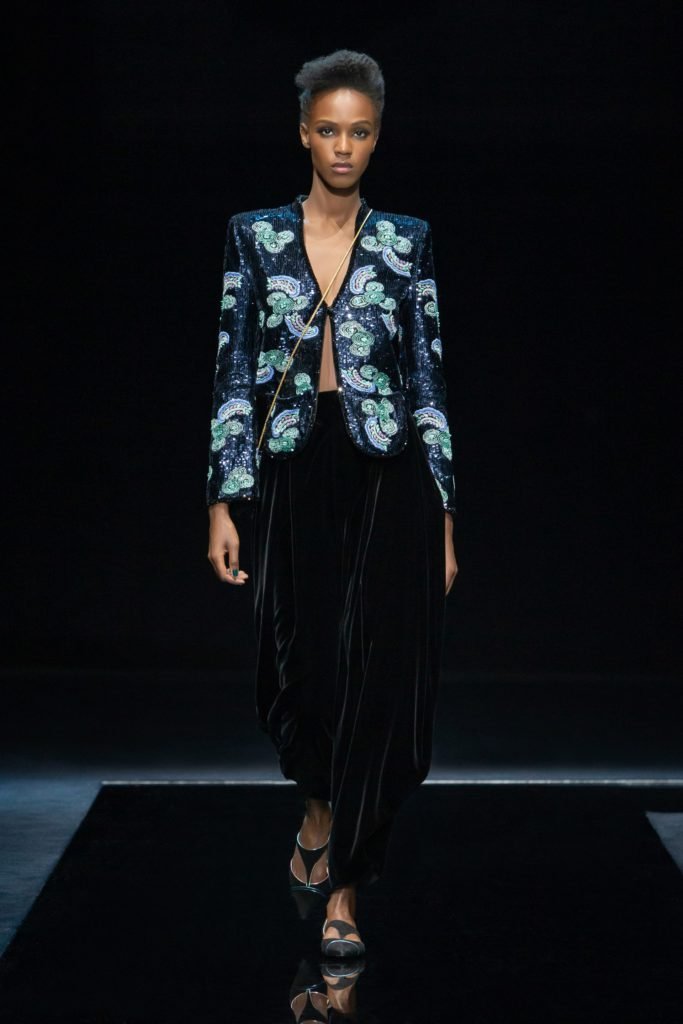 Armani's sequin button up is a casual use of watery-like sequins.
Giambattita's Autumn 2021 collection feature a wide array of sequined pieces.
A simple sequin bow is a fun way to incorporate sequins into a professional wardrobe.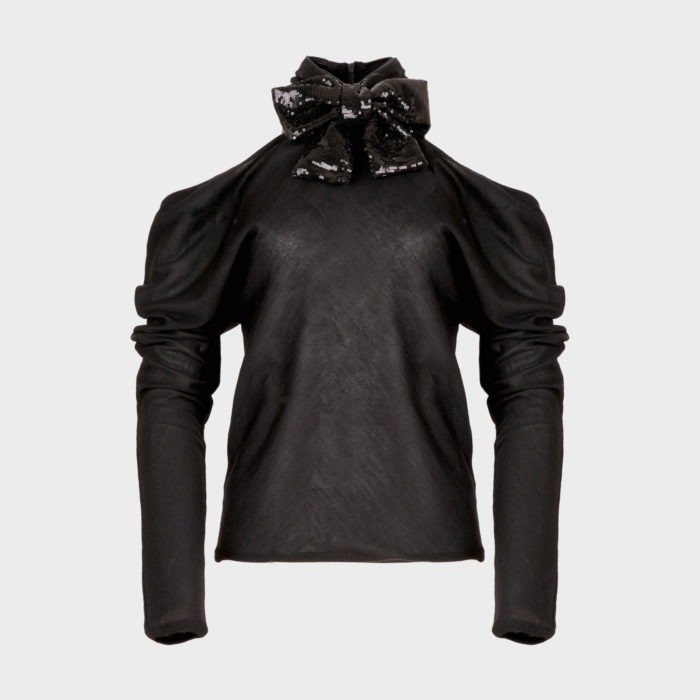 The Art Of Adding Texture
The gift that sequins bring into a wardrobe is a great addition of texture. They are an excellent to play with during autumn, because their liquid like texture match the onset of cool and crisp weather. Their scaly texture highlight the body's form, and their cool shiny allure announce to the world that summer is over, and you are ready to strut into the chilly days of autumn as the most fabulous version of yourself.
Chanel is a prime example to follow to learn how to an introduce sequins and sparkles to the wardrobe. A sequinned skirt and blazer scream classic Chanel; yet simultaneously revamp the professional wardrobe. They are not to bold to wear in a professional context. Like the rains of autumn that refresh the soil and moisturize the dry land, they are the perfect way to a revamp your fall wardrobe.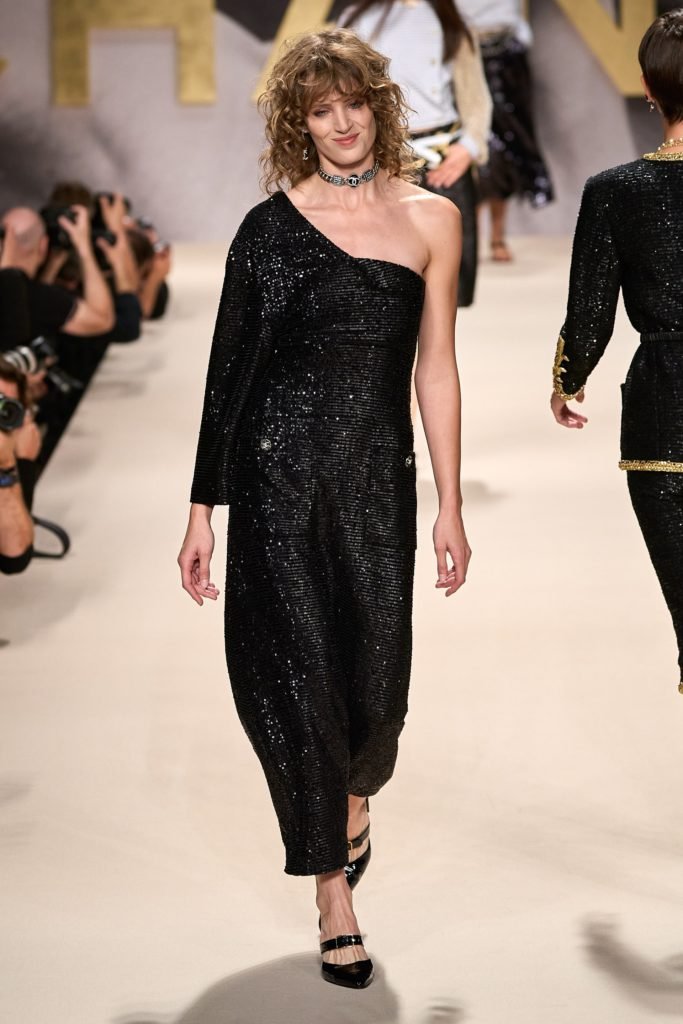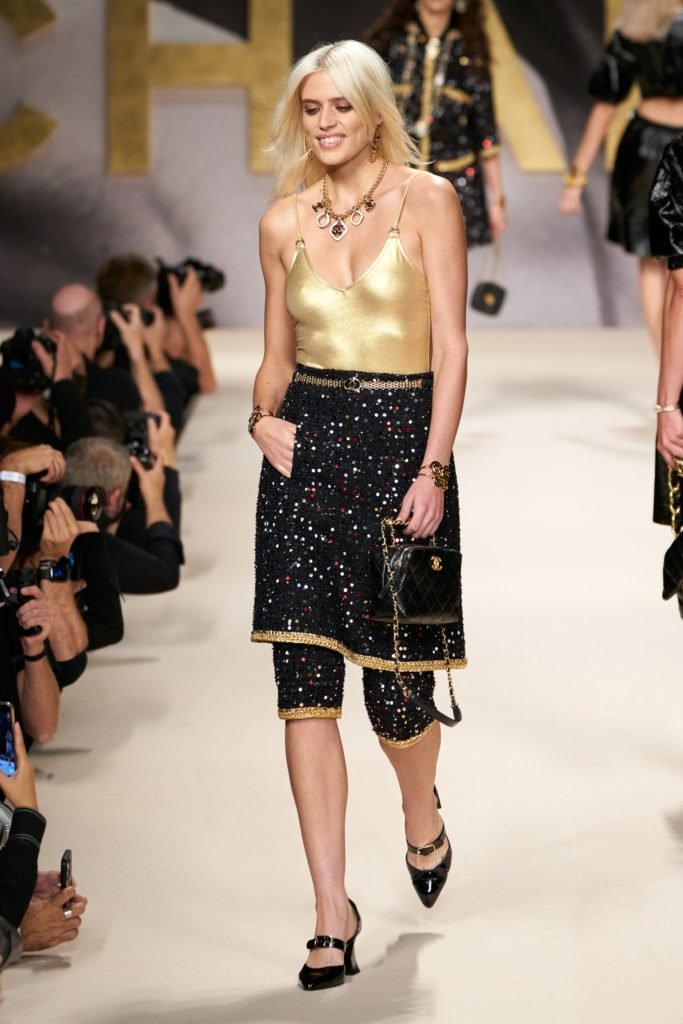 Although the urge with designers may be to create skin tight looks with the liquid like texture of sequins, Chanel displays that it's also possible to create a wide legged pantsuit that is equally as refined for dress wear. As pictured above in Alexis Mabille's 2021 Autumn catalogue, contrasting textures are a great way to balance the liquid like texture of sequins. A warm frock that drapes over the shoulders creates a smart balance for the sequins. Either way, you can wear a full sequin jumper comfortably and with poise, and enough elegance to wear to a dinner party.
For party wear, Mabille contrasts the texture of a satin blazer with sparkly balloon sleeves, and creates an upbeat look. Like icing on the cake, or party poppers, they add fun and charisma. Chanel also contrasts a linen blazer, with sheer sparkly sleeves. This look will likely re-emerge next year. Either of these looks can bring charisma and drama.
The versatile nature of sequins can bring a touch of shine to an outfit, to a refined professional look, or to a full on dramatic party look. I hope these suggestions encourage you to dip your toe into the world of sequins and sparkles.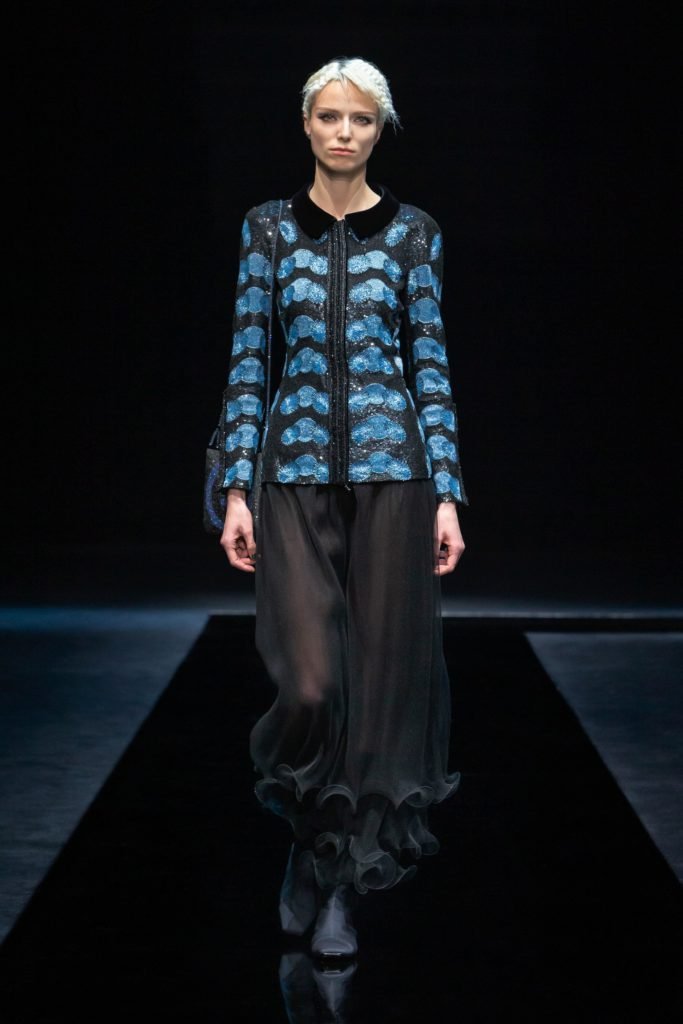 With party season having officially begun, the AiSPi team took the time to browse through their favourite European designers to find the most unique and aesthetically pleasing ways to add this sought-after shine into your ensembles. 
House Of Mua Mua
Whoever claimed that sequins had to be feminine and girly, have surely not stumbled upon this masterpiece yet. Designed by House of Mua Mua, the jacket features sequins that have been morphed into a cool graphic pattern. With added tassels for an extra touch of style, the jacket is both comfort and glamour simultaneously.