It's party time! Introducing AW/21 biggest party wear trends. Fashion is heavily impacted by everything going on around us in the world. Now that the lockdown is finally over, it is starting to feel as though we are reaching the end of the global pandemic. The result? Party wear in Autumn/Winter is back and it's better than ever.
To make sure all our readers are up-to-date, we have decided to bring to you the biggest party wear trends this year so you can look and feel your best in all your end of the year celebrations! Spoiler alert! Think super short hemlines, tiny dresses, excessive sparkle, lots of glitz and bold, block colours. 
Party wear is back with a bang– and if you've missed the excitement of exploring new trends and getting dressed up, you will not be left disappointed. It's time to hang up the sweats, and bring out the sparkle.
"Life is a party, dress for it." - Audrey Hepburn
Let's take a look at some trending, noteworthy party gear.
"One is never overdressed or undressed, with a little black dress." - Karl Lagerfield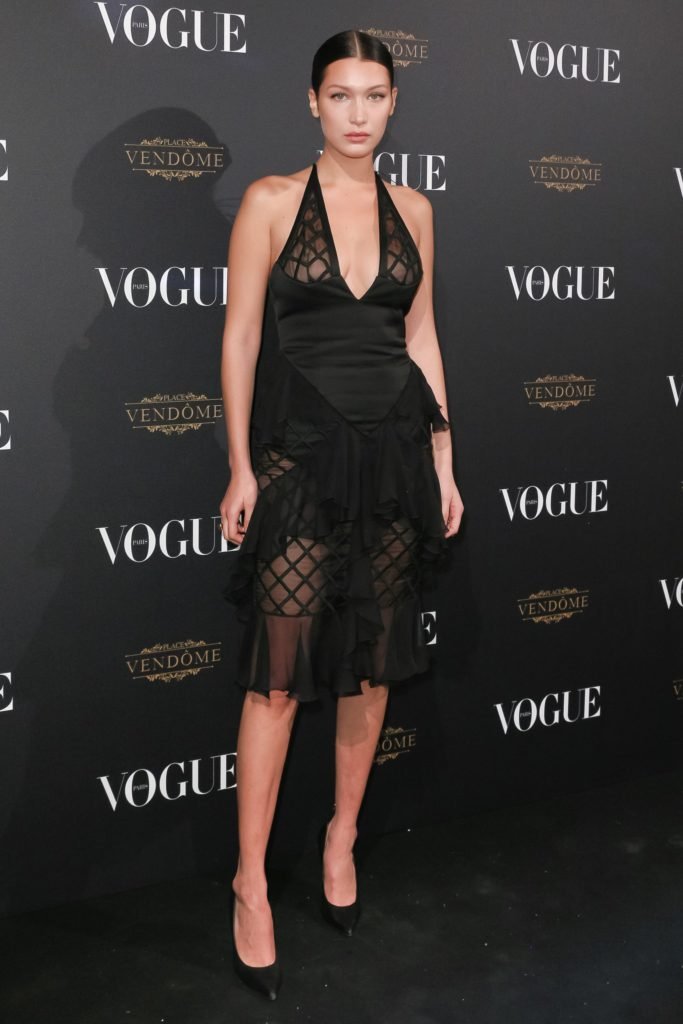 This AW/21 has seen the return of the ever classic and always sexy–LBD (little black dress). Whilst you can never go wrong with a super short, sexy mini dress, LBD is back with vengeance. 
The AW21 fashion week showcases were rife with tiny hem lines and even tinier dresses, with big fashion houses like Dolce & Gabbana, Tom Ford and Valentino sporting the trend. A favourite amongst those who have been drowning in loungewear and sweats for too long. It's time to be bold, confident and show ourselves some self-love as we proudly show off our beautiful bodies in the most classic way.
Similarly, given the entire world locked down last A/W, it is unsurprising that sparkle and sequins are back. In fact, AW/21 party wear can best be described in a nutshell as entirely over the top. In the best way! Glitz and glamour has been given a new meaning, with fabulous sparkles, excessive glitter, head turning shimmers and entirely extravagant designs.
Dolce and Gabbana showcased some remarkable pieces at their AW/21 show, and if their pieces are anything to go by, we're in for a truly fabulous party season that is ready to cause a stir.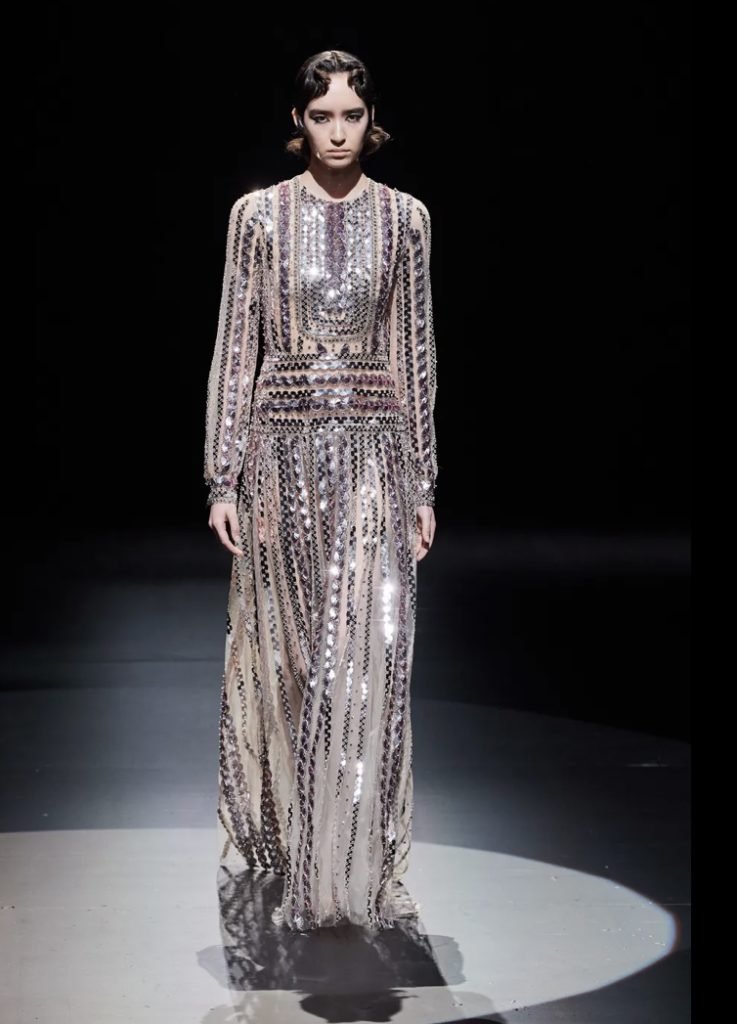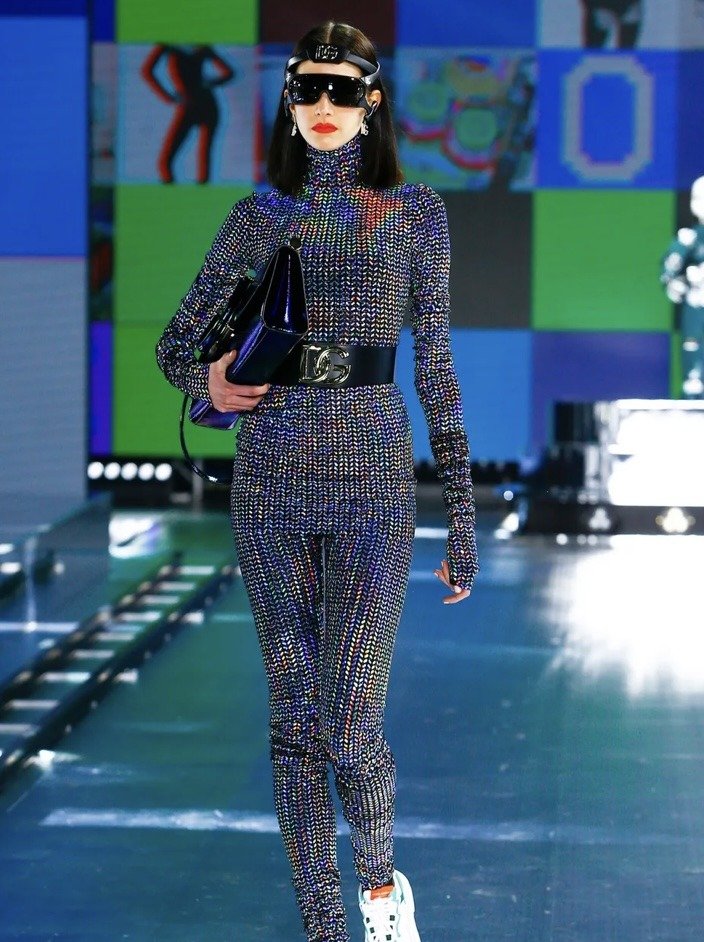 Another big trend amongst party wear this AW/21 is bright, bold and block colours. From bright lemon yellows, to deep fuchsia pinks, to candy bubblegum pinks, dressing head to toe in block colours is a major hit for the party season.
A hybrid of classic designs, with a hint of modernism is the way to go. It is timeless – meets minimalism – meets bold – meets fun! It's an exciting approach to party wear and is the perfect concoction for a classic yet cool look.
Kim Kardashian rocks her candy pink outfit designed by Balenciaga, capturing the block colour trend perfectly. 
We all know that this year, celebrations are bound to be different. Whether its small intimate events or bigger all-night parties, the joy of celebrating will only come through in your best party attire!
We browsed through our AiSPi-ed designers to find the creme de la creme of outfits for you.
Rotate Birgerchristensen
This orchid pink dress by Rotate is cute, feminine and beautiful. With a satin finish and puffy sleeves, the dress embodies the trending party style of 2021 completely. We recommend you style it with some studded heels, a sparkly clutch and your favourite ring for your next party. 
Alessandro de Benedetti
Looking to make a statement as soon as you enter a party? Then we recommend this stylish number by Alessandro de Benedetti. Made with jersey, the cut-out dress has been composed using complex knots. It has a slightly asymmetrical hem, adding to the drama of the piece. Be bold and dress to impress.
Written by Holly Hurt
To read about other trends, visit our journal page. Follow us on Instagram to say updated on the best of European fashion.