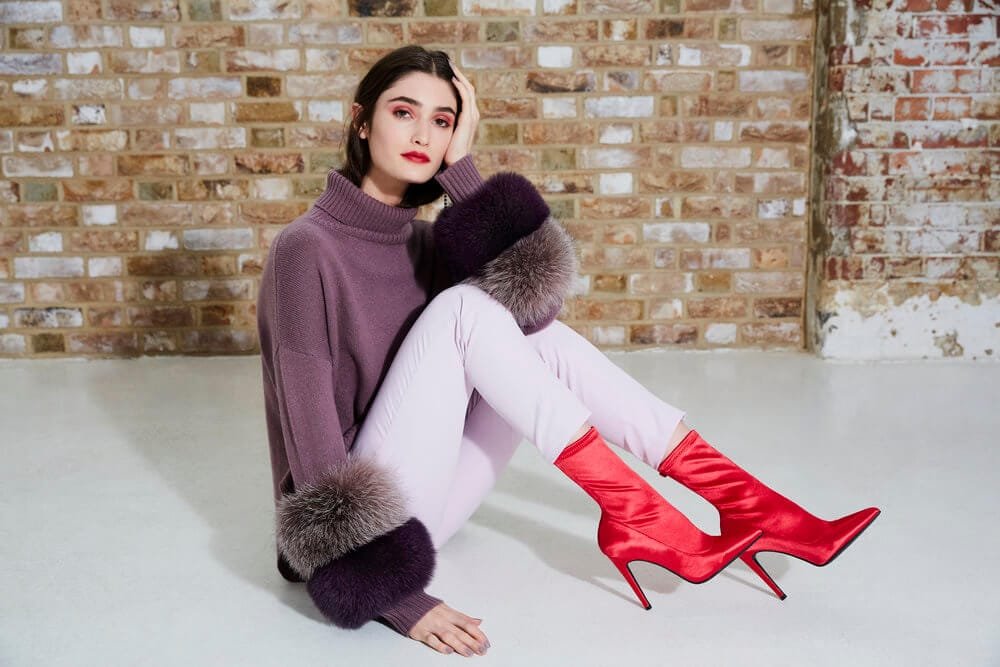 It was just 5 years ago when the three Khemlani sisters Karishma, Roshni and Deeya, decided to found in London their own brand, Izaak Azanei. They found that luxury aesthetics weren't adapted to the versatile needs of current cosmopolitan life, and that's what they wanted to solve. Their effortless, statement luxury pieces, made from pure high-quality materials, have already made some celebrities fall in love with them…and, of course, our AISPI family too!
Have a look at the interview Aisha, our founder, had with Roshni and get to know more about these brilliant creative-but-also-business minds!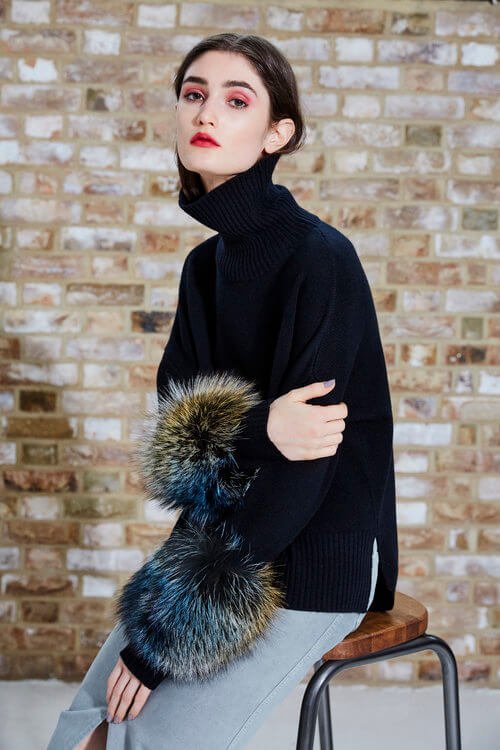 I remember your brand from 4 years ago when you launched that stunning black and yellow fur cardigan. My friend had it and I can remember asking her about it. It is very cool that now that I'm in fashion, we can finally meet and I can know more about the story behind your amazing brand! First of all, what inspired you?
I remember the time when all over the fashion shows there was nothing affordable in fur, you wouldn't be able to get anything for less than like 3000-4000 pounds, and we wanted to know why that was happening and fill that gap. And that's what lead to this. We were very clear that we wanted our business to be built on sound sourcing principles, which involved working with only regulated and controlled suppliers, that were introduced to us by the British Fur Trade Association. It was then when we understood why why there weren't any affordable fur designs.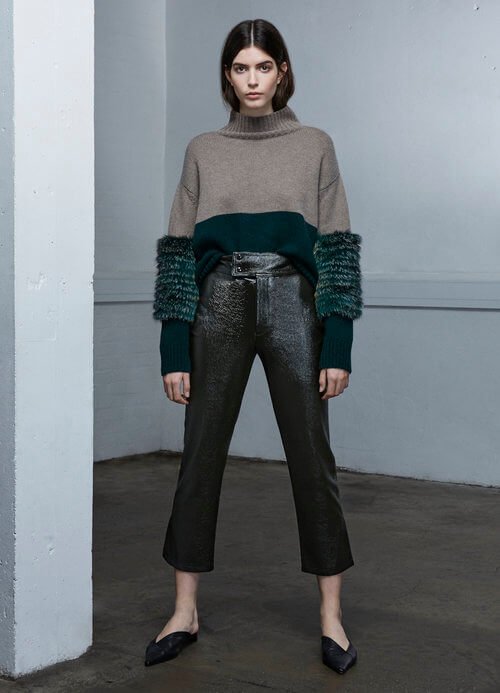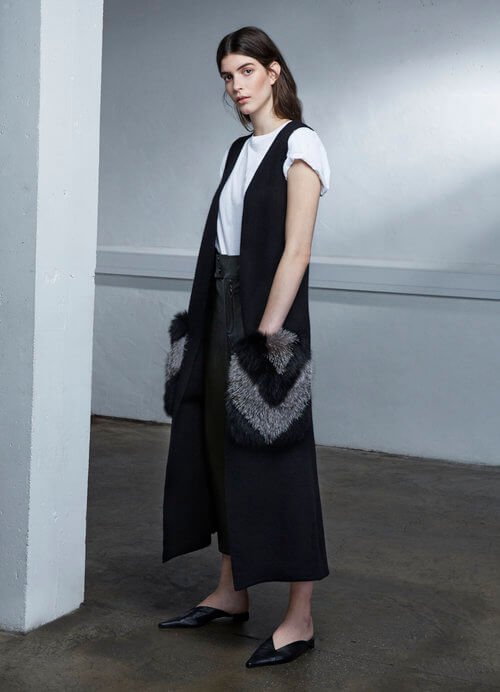 The idea was to have a product with fur trimmings but a silhouette that could fit anyone regardless of age, regardless of size, or if it is funky or trendy…It's about taking something simple, like the cardigan, and revamping it into a novelty item embellishing it with feathers, beads, crystal, sequins. The brand ethos is basically: never boring or plain!
Do any of you have background in fashion?
Actually not but, at the time I was doing investment banking at a family office, and being the only girl, by default I used to manage all fashion and luxury investments. That's why I got very interested in the whole fashion and luxury industry. All of us have an economic background I'd say, and we were all very into fashion.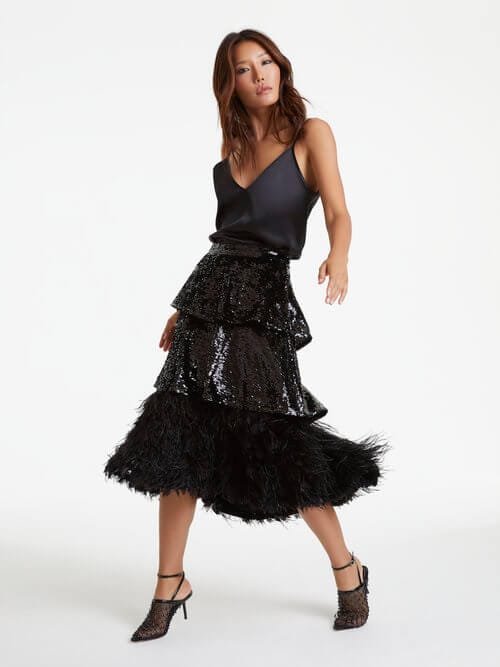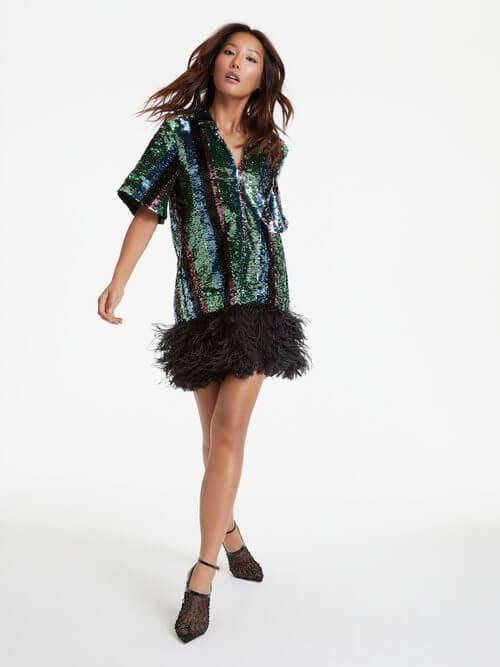 That's admirable. I don't have a fashion background either, and it is inspiring to see that more people like you started from the same point. Related to this, how does someone differentiate themselves in this market?
I think that if you are focusing on a specific niche of the market, your product by default will always tend to be more unique and stick out in a crowded market place. This was definitely a key part of our strategy from the off-set. When we started, we very consciously wanted to launch with what we felt was one product that could appeal to the largest amount of consumers in the market. This began the start of what would become our signature design, "The Trim Cardigan" – a silhouette that appeals to so many women owing to its diversity and classic cut. It can be worn with multiple styles, across multiple ages and never looses its relevance in a trans-seasonal all-year wardrobe.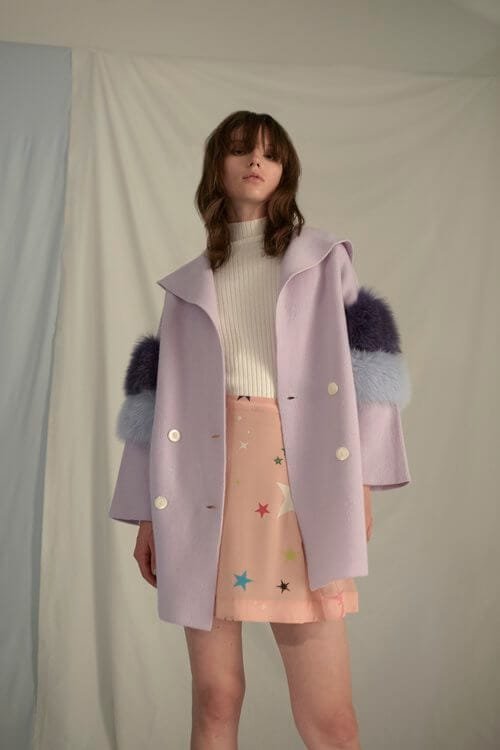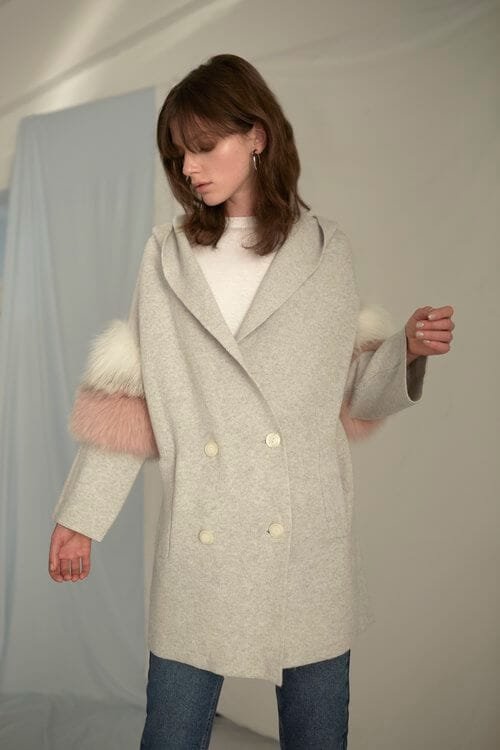 We have grown massively – the collection has grown from one style in 6 colours to 65 styles. We have evolved massively. But some things have remained consistent, we still work closely with the factory.
When we started Izaak Azanei, we did it with a unique concept and no one else was doing it. And then a month after launch, we got approached by a small designer boutique in St.Moritz and at that time we didn't know anything about retail. That was a great step into getting market validation and feedback.
What is the balance between taking risk and maintaining a strict brand image?
I think when you are starting out, any feedback you get is very important, but I'm not saying you should be everywhere. In our case, the girl from St Moritz was ex-Vogue, and it was St Moritz, so I'd say the brand alignment is key. For emerging designers who have a niche product, it doesn't make sense to over distribute. It doesn't convert to sales when it's all over. People find our product special, they can't find them everywhere and that adds to the brand value. It was sheer hard work for us to get the stock list we have today.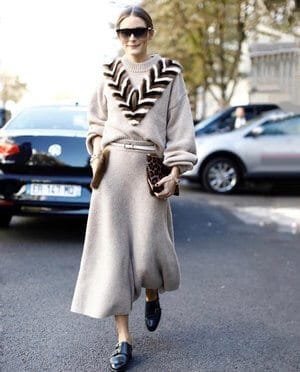 I'm dying to ask you this question: you had Chiara Ferragni and Olivia Palermo wearing your product. How did that happen?
It is indeed a very interesting story. At that time, Instagram wasn't what it is today so we just emailed her team and they actually got back to us saying she liked the product and wanted it! We sent her the product and she wore it. There is no way that could happen today without paying (A bomb!)
About Olivia Palermo, we believe she is a great example of brand alignment. She wore Izaak Azanei during fashion week last year which was huge! The thing is that she asked herself to wear it, so we know now that its is for the love of the brand!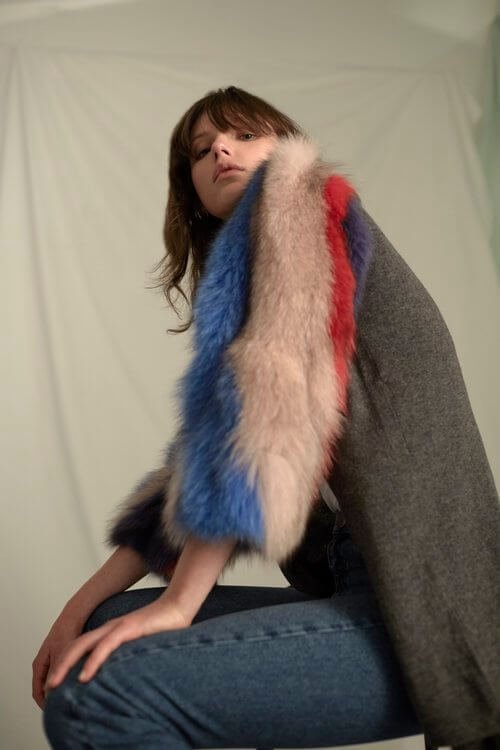 Now, talking a bit about the core of Izaak Azanei. How does it work with your sisters?
We work across 3 different countries: Karishma moves between London and Spain, Deeya lives in London and I spend my time between London and Dubai. We had babies, got married and yet we work 24/7. We are strong opinionated girls and we do clash on strategy and things. But the great part about working with family is that you always have someone to hold your back. We love working together!
Do you have separated roles within the company?
We all work on everything because the company is small, but we are also specialized in different areas of the business. Deeya is in charge of marketing and she works jointly with a marketing team; Krish works with production and all our factories and I take care of everything related to accounts costing and sales. Then, we also have 2 freelancers in design and marketing  and 2 operation employees.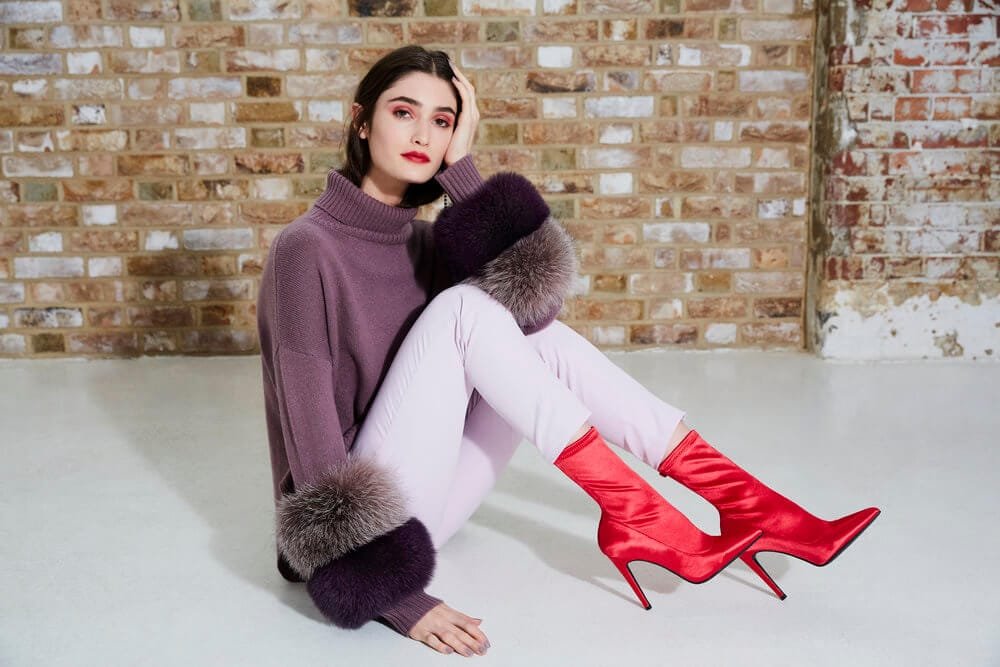 As you know, there is a growing concern  about products coming from animals that is challenging the fashion industry. How is it touching your consumers and, consequently, your brand?
Our customer is a real fur consumer. The thing is that fur is a natural substance. It's biodegradable and much better for the environment. We work with ethically sourced fur, which comes from regulated auction house, Saga Furs, based in Finland. Every product comes with an Origin Assured stamp, and all the fur can be traced within their supply chain.
Fake fur is fast fashion, real fur is a craftsman industry,  a unique and amazing industry to be part of. It's sad that no one focuses on that. However, we understand that people are getting more conscious, so we also work with fake fur and the quality is also exceptional.
Let's talk about the future. Where are you going?
We just turned four and are now focused on growth and scaling up the business. 2018 was an amazing year for us, we crossed $1 million in sales, a milestone point for the company, and we are now investing more into building up the team, as well as pushing our marketing efforts. We understand that retail is becoming more challenging across the board, so we are trying to work on new areas of growth. For us, that has led to a development of knitwear without fur, an offering we recently presented in Paris during our Autumn/Winter 2019 presentation and was received very well.
We still intend to keep the design ethos very much in line with what it has always been, which is to create elevated pieces which always have something novel or special. So we are working with a factory that works with brands like Balmain and Dior, to create hand embellished knitwear, with details such as Swarovski, ostrich feathers and hand-stitched sequins. We also intend to launch Little IA, a kids collection, towards the end of 2019, a project very close to our hearts seeing as Karishma and I both became mothers since starting Izaak Azanei.
One last question. A lot of people want to get into this cool fashion world as designers, but then many end working for big brands or they get demotivated. What is your advice for these emerging designers to finally get their dream results?
It is really important to be very mindful and aware of what's going on in the industry, in terms of trends and changes in retail and consumer behavior. It's hard to break into the fashion industry and even harder when you're an unknown emerging designer, so you have to work harder and be one step ahead of everyone else. One thing I have always championed about our company is our solid work ethic, we have worked incredibly hard to build a business without fashion backgrounds or industry connections, and sheer hard work is something you cannot compromise on when you want to create a successful company. This has involved many sacrifices, especially as new mothers where at times we've had to fly to Asia for 3 days to check production, or head to the US for a sales event.
I also feel there is no end to how much money you can invest into a fashion business, because the very nature of fashion is built upon the principle of making things beautiful. One of the most challenging things for a designer is managing cash flow, and when to turn the tap off. The key is to know your skills, and find the right team who believes and understands your vision and can execute without breaking the bank. You also need to hone in on your individual skills so that the right person is put in place to manage the business, manage the creatives, manage the production–it works as a whole and it is essential to understand this.
---
Did you enjoy what you read? Do you want to know about more cool discoveries like Izaak Azanei?