Warm, comfortable and cozy knitwear has been well and truly around since the 11th century and a new name to join the knitwear scenery is Jenny Grant Carrol. Following her BA in textile design, Jenny pushed boundaries in knitwear with Julien MacDonald before branching out on her own. She has worked across a range of disciplines including print, weave, and embroidery. However, she ultimately settled for her knitting needles and is set to amaze us with her designs not long from now. AISPI had the pleasure of asking her about her past experiences, influences and future ambitions.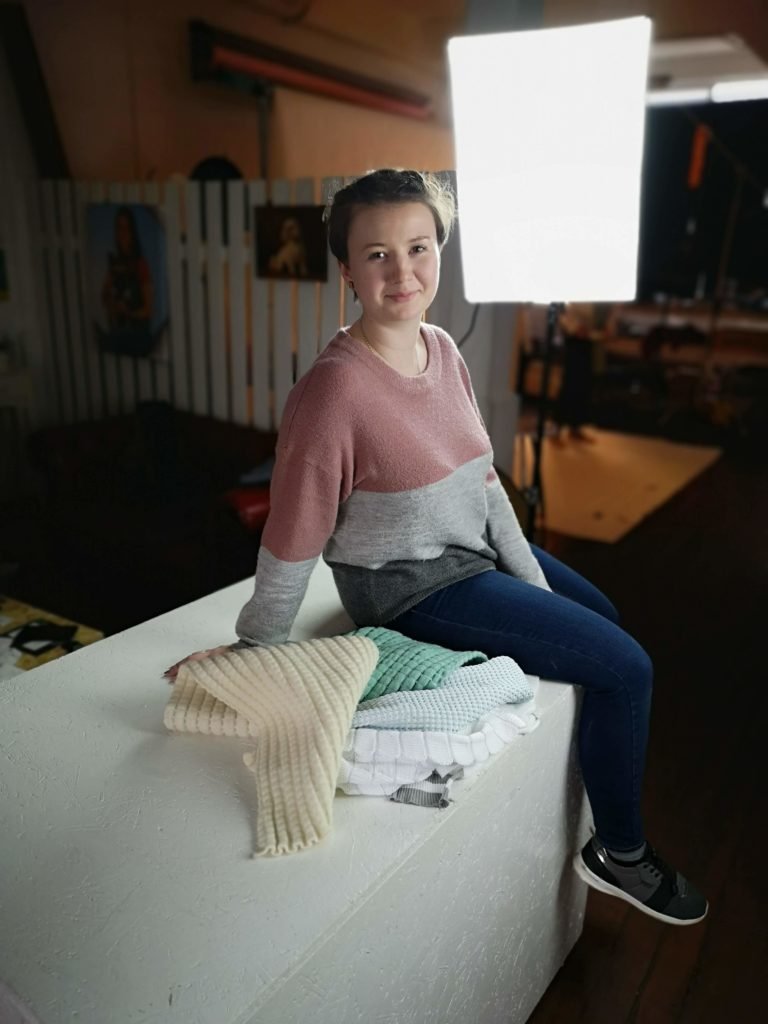 There are countless routes to branch out in the fashion industry. Why did you follow textiles and knitwear in particular?
Knitwear is the only thing that drew my attention. I understood it. It was the only aspect that interested me, and it brought me closer to fashion. I guess knitwear came first and fashion then followed.
You are a young emerging designer just starting your journey. Tell us the story you wish to convey through your designs and collections.
I try to show you things the same way that I see them. I take my experience and opinions and translate them into design & knitwear. My designs are reversible, gender-neutral, adjustable, and customizable. They create individual consistency, enabling both diversity and fluency in a modern environment that is constantly changing and evolving. They encourage sensory, tactility and visual participation. The stylization of the knitted materials, I hope, inspires creativity, uniqueness and can be re-positioned for a slow fashion, and longevity throughout the lifetime of the garment.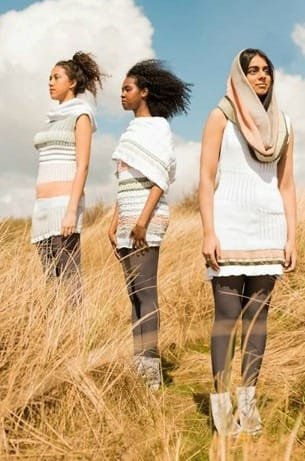 I'm sure being an intern with Julien MacDonald was a once in a lifetime experience. Tell us about your most memorable and also challenging experiences there.
Julien MacDonald has been an amazing journey where I learned, experienced and enjoyed studio life. The most challenging aspect was possibly the intensity of London Fashion Week.  Long hours, hard techniques to learn, small timescales but incredibly rewarding which I wouldn't change for the world. It was also the most memorable because it gave me the opportunity to meet amazing, talented people. The fast-paced environment, quick turnarounds, and incredible garments – I loved London Fashion Week.
What have you learned about today's consumer since being with Julien MacDonald and how has this contributed to your growth? 
Julien MacDonald bases itself on quality and detail which is also becoming more sought for. Customers are becoming more conscious and want more ethical brands. People are demanding changes, and so should we. I try to suit the present needs of the market while keeping every single item environment-friendly.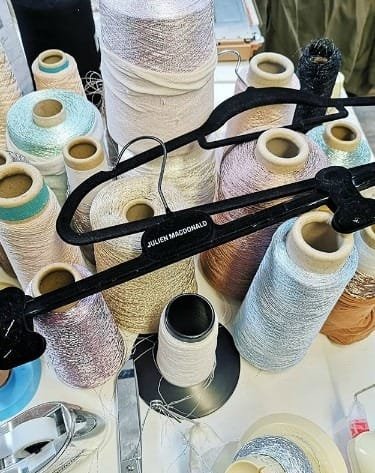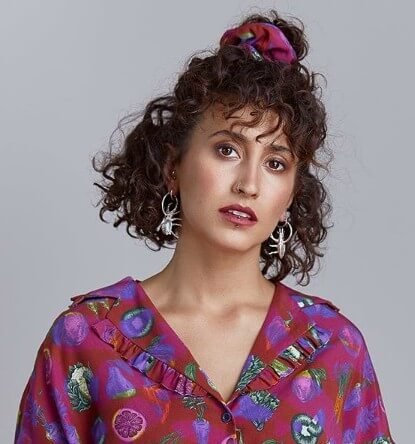 Do you think the market is saturated? How will you differentiate?
The market has always been saturated. Yet, it is all like singing or having your fingerprint taken. We are all different. There is strength in trusting that. I already am my own artist and that is enough.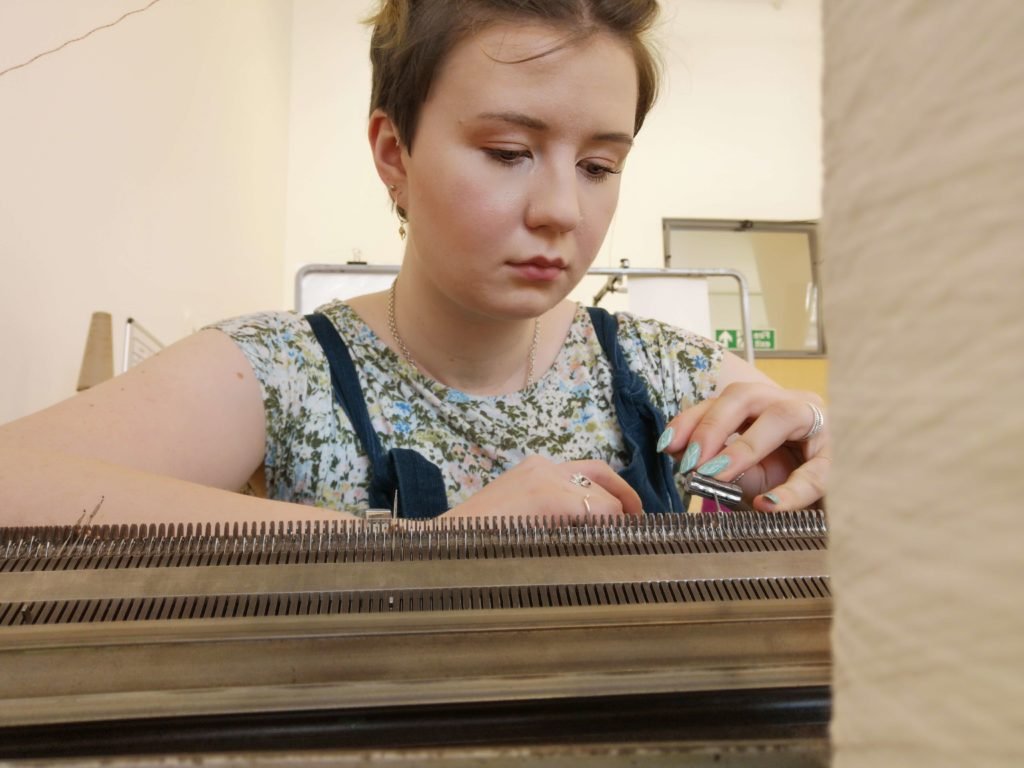 Does sustainability differ in knitwear than regular clothing?
It is more sustainable. It is also more environmentally friendly. There is not much material wasted. Yet, we can still pursue improvement. I would like to explore knit without cotton or merino wool throughout my following collections.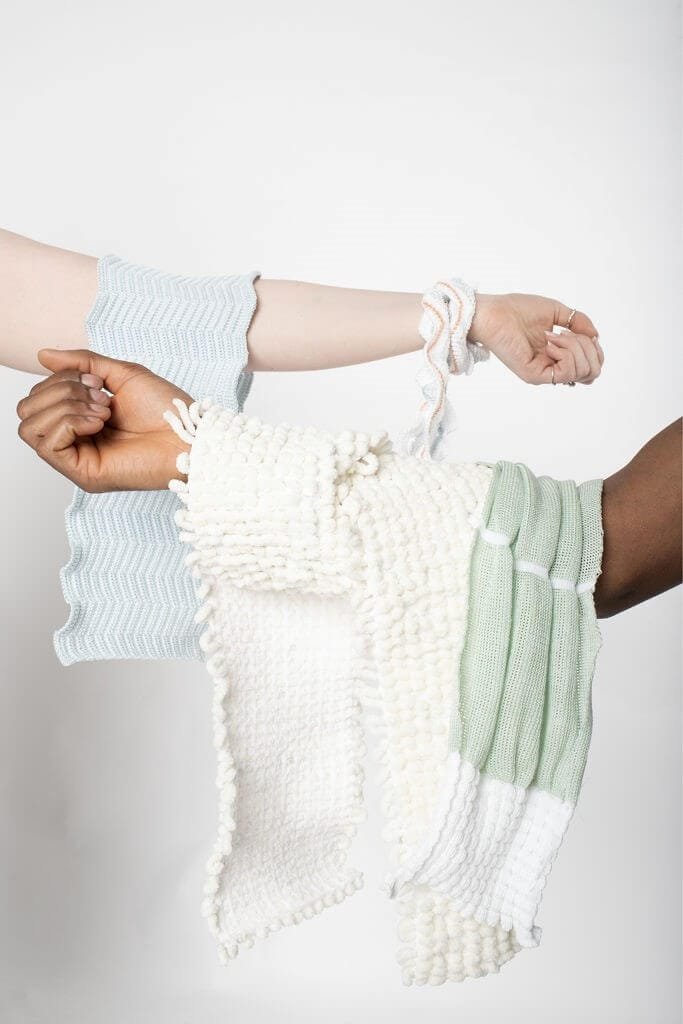 What is the best advice you've received and how do you think AISPI can help you out in your journey?
The best advice I have received is clichéd. I was told to believe in myself. I didn't know what that meant then but now, it means "be stubborn and express yourself in the only way that you can". Be sincere with your work. People will respond to that.
AISPI is a great platform for artists. To have AISPI publish my work and my ideas for their readers is a huge honor.
Everyone at AISPI is thrilled for Jenny and her new knitwear adventure and we hope that her story inspires other emerging designers to take the plunge into the unknown yet familiar and challenging yet rewarding realms of fashion.
---
– Written by Sureka Naven
Find your inspiration in our incredible range of interviews, events, and much more here at AISPI and Instagram.