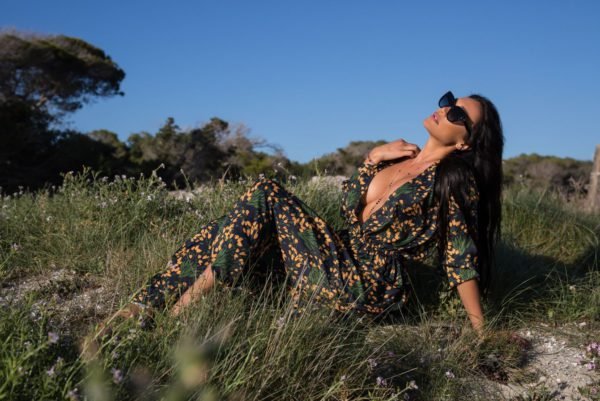 The Kurru Kurru collection is renowned for its high quality and lavish designs. It's extremely popular among international stars and celebrities who visit the island during the summer months.
Each timeless piece is uniquely tailored with an extraordinary eye for detail and hand-stitched using only the finest quality fabrics, creating luxury designs for women who appreciate style and excellence.
Kurru Kurru has been on the fashion map since 2009, and has built a reputation for itself all across Europe to America.
Kurru Kurru creates stunning apparel for powerful, self-assured ladies. From haute couture gowns to ready-to-wear pieces, the brand has everything a woman could want. It's named for the designer's unique way of expressing her sentiments to those she cares about.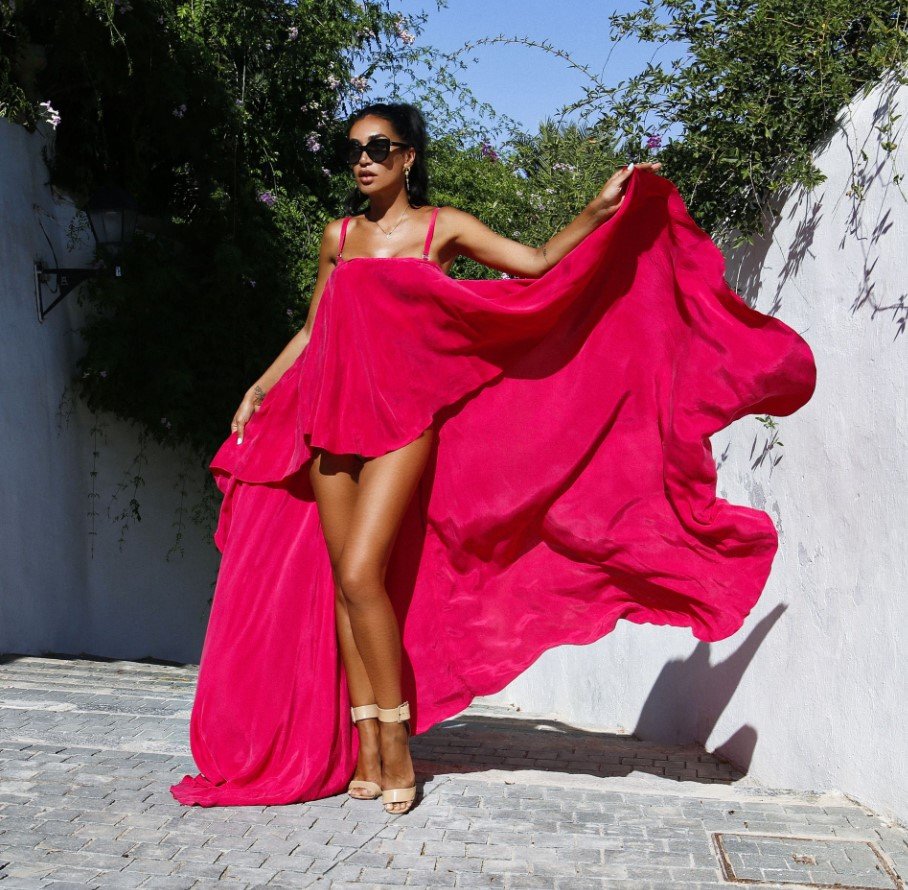 Apart form their stellar collections, the store also provides VIP services to clients. You can get customised garments made based on your preferences or alter your apparel with the help of their in-house tailors.
Their garments are manufactured in Germany, where the greatest standards of quality and detail are upheld. They only utilise the finest leathers, textiles, and silks, hand selected for their softness and longevity. They also work with cutting-edge technology like laser cutting. Swarovski gems, silk ribbons, and premium buttons complete the look.
Kurru Kurru Since Its Inception
Marinela Cifteli grew up in Germany after being born in Albania and began her fashion career in Miami, Florida where she attended the International Art Institute. In 2008, she exhibited her first collection at Miami Fashion Week after graduating with honours. She launched Kurru Kurru the same year. Marinela opened her first luxury fashion boutique and display room on the Balearic island of Ibiza in 2009. 
The use of excellent textiles and the high art of couture craftsmanship distinguish the Kurru Kurru collection. Their brand follows the sensibilities of sustainable fashion, and their initiatives are environmentally beneficial. Their collections are an ode to strong, educated women who live an adventurous, free, and feminine lifestyle.
Written by Sneha Dhar
All images are courtesy of Kurru Kurru.
Explore more boutiques from Ibiza through our city page. Visit our Instagram to know more about the latest European trends.