The world around is changing–and a lot more people are now making greener choices in their everyday life, from selecting the most conscious food to ethical fashion. Are you looking to step into a world of eco-friendly materials and sustainable practices? Then you must keep Portugal-based footwear brand Lemon Jelly in your list. 
Designed, developed and products locally, this label creates high-tech footwear that is ultra-comfortable, durable, stylish and sustainable. Their passion for creativity and innovation has led them to choose materials that are kind to the environment, ensuring that they set new standards in what it means to be eco-conscious.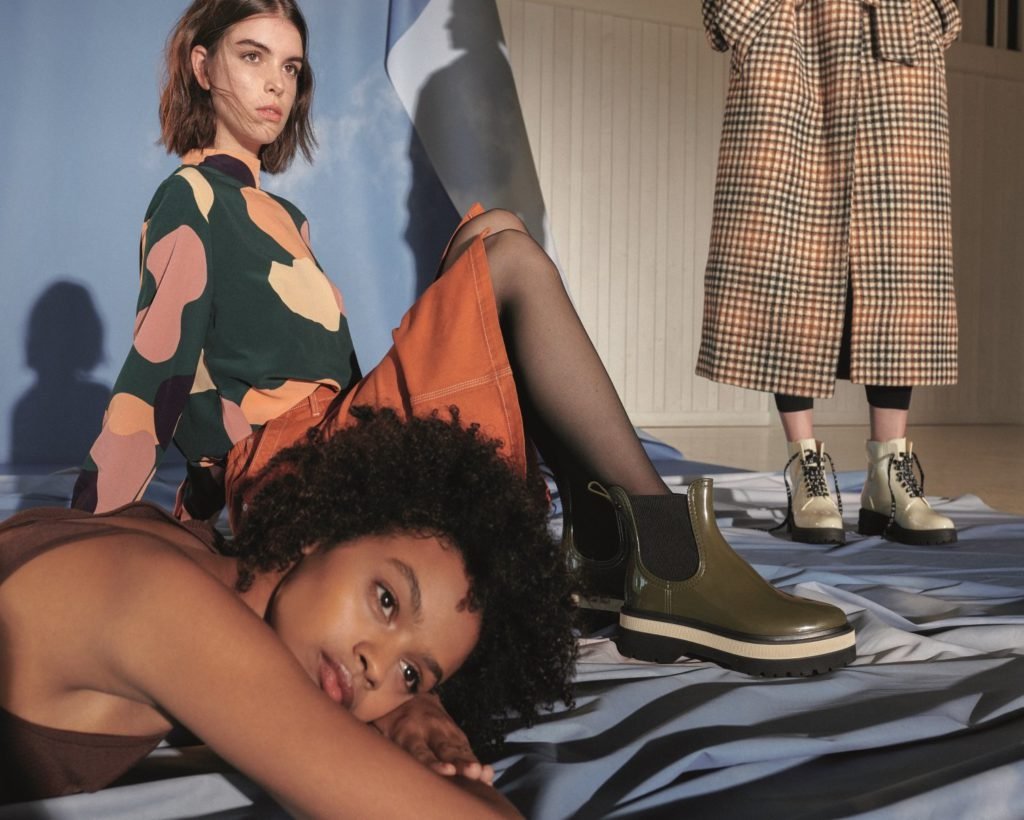 Lemon Jelly designs feature bright, contrasting colours, quirky laces and an unexpected (or expected in this case) lemon scent! The brand carries a collection of unique boots and stylish wellies. They are recyclable, water-friendly and smell fresh no matter what season we're in. 
While they offer the quintessential Wellington rain boots, they add a fun twist to the design. You'll find plenty of buckles and bows on these high-quality boots. This same playful quality extends to their other shoes, mules and even handbags, making them a welcome addition to your wardrobe.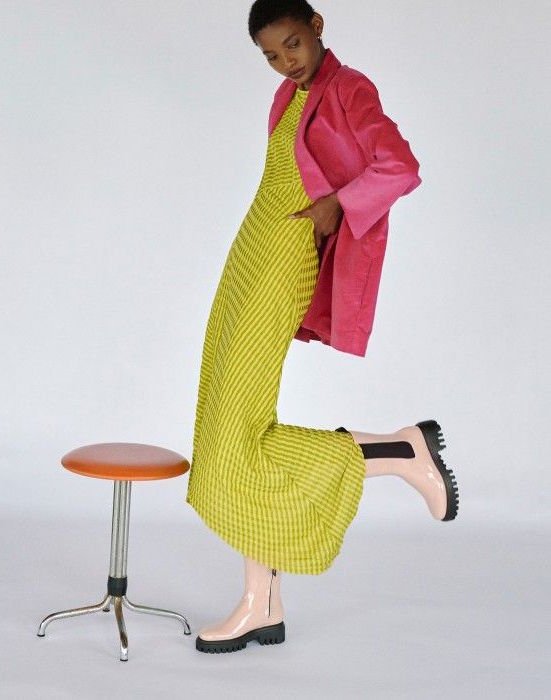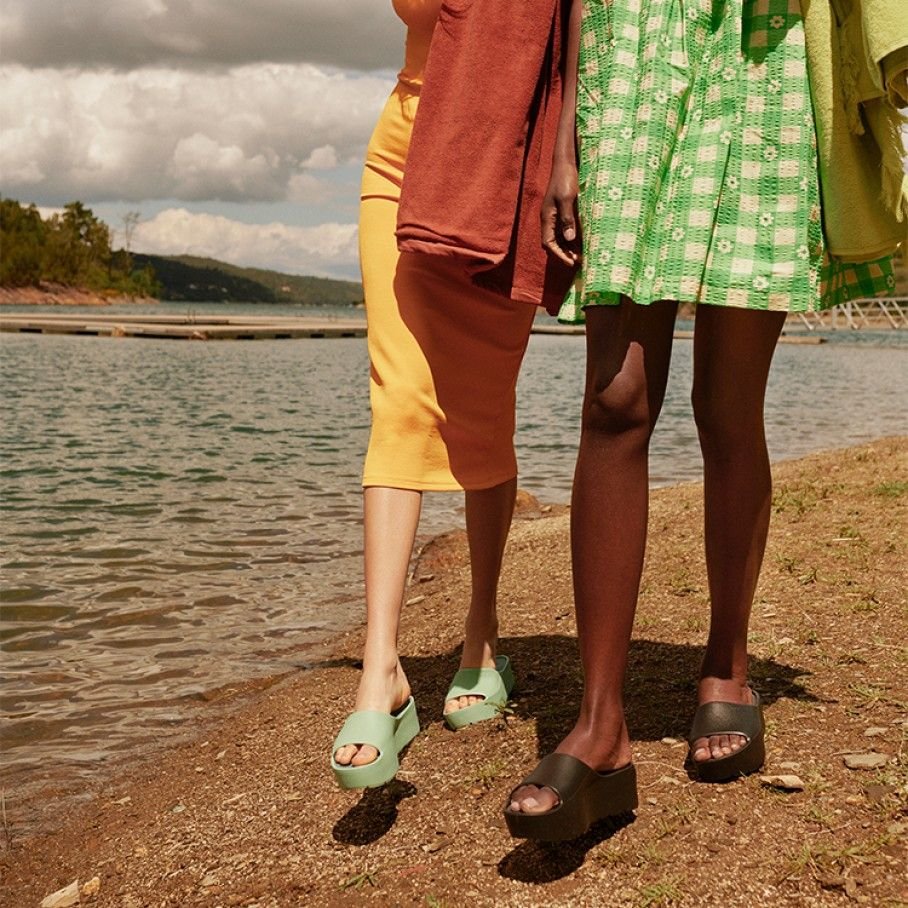 All of Lemon Jelly's shoes are made using vegan materials. In fact, in 2019, the brand became a PETA-Approved Vegan footwear brand. In their entire production process, they use absolutely no animal byproduct. Their products are cruelty-free and crafted from hard-wearing, durable PVC. 
Green Steps & Sustainable Practices
The brand promotes sustainable practices, minimising their impact on the environment. Thus, they manufacture their products locally which supports the national economy and gives artisans employment opportunities. 
One of their biggest efforts to minimise waste led them to launch their first 100% recycled footwear line called Wasteless Act in 2019. This became the basis of the brand's 'Closing The Loop' initiative wherein products aren't destroyed, but transformed. Once you're done using the boots, the brand requests customers to return them. Using their recycling technology, they then give the boots a new life and create Recycled Lemons.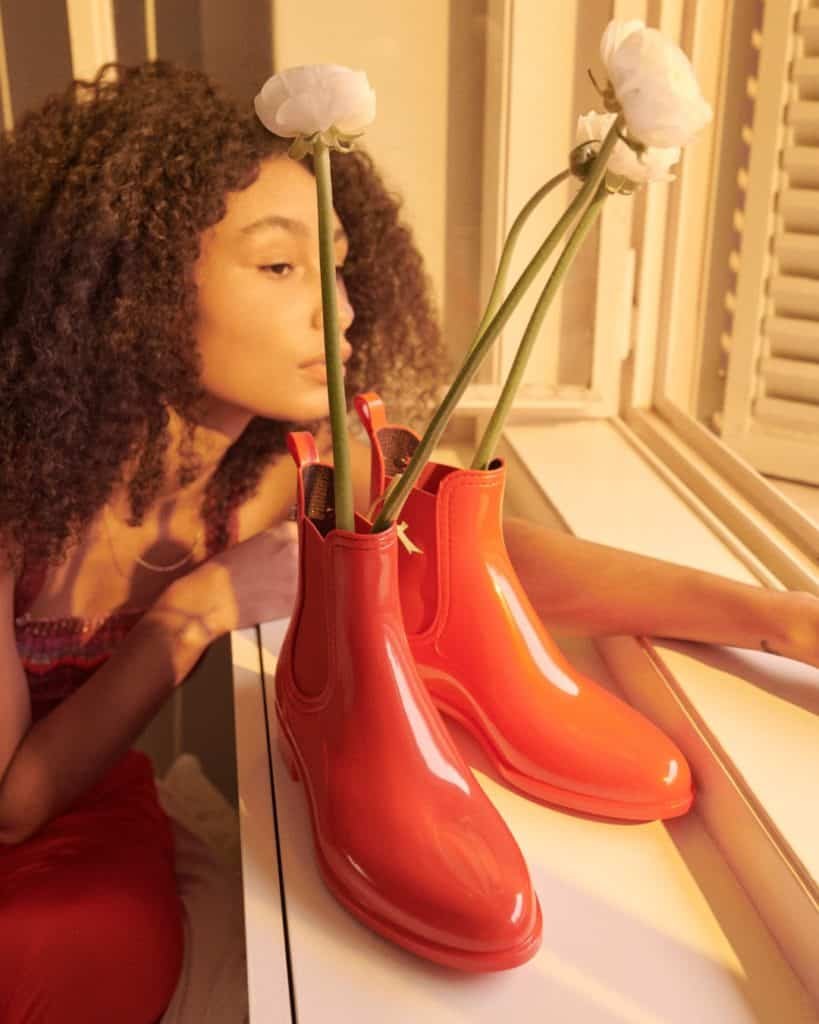 The History Behind The Lemon Jelly Shoes
Lemon Jelly is part of a Portuguese company leader in the footwear industry. Over 40 years ago, the product began with FOR EVER®, producing soles for the biggest brands in Europe. Over time the brand divided, giving birth to Lemon Jelly, a brand that brought imagination to real-life.
The brand's official CEO, José Pinto, is also an unofficial lemonade lover. "In each Lemon Jelly, there's a reflection of all these experiences, which transformed us and were preparing us so that today we can claim that we have products of excellence," he says.
Today, the brand has managed to break down boundaries between style and sustainability. Not only are their products guilt-free, but they are also colourful, creative and impeccably crafted. 
If you haven't tried Lemon Jelly's fancy yet eco-friendly boots, now's the time to remedy that!