Have you ever heard of the expression, 'The Parisienne is not in fashion, she is fashion?' Lena Farl may just fit this phrase perfectly. The effortlessly chic, colorful style, and the veracious manner in which she shares her version of Parisian fashion is the success of this up-and-coming fashion and travel influencer. Her Instagram flaunts her striking sense of fashion where she revamps the traditional standards and norms of fashion by being a paradigm for diversity and inclusion for women everywhere. Here is trend-setter Lena Farl with her candid conversations.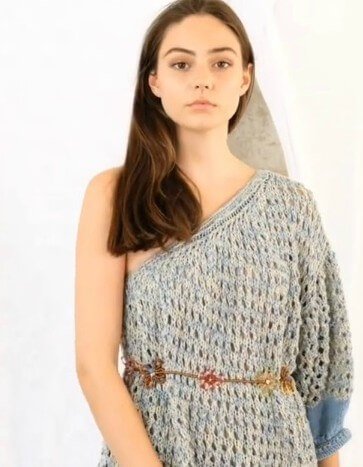 Why did you choose to be a fashion and travel influencer? What impact has fashion had on you and what impact do you want to pass on to your readers? 
Like many, it all started because I wanted to share my love for fashion with a community that had the same passion. Fashion has always been a family affair as my great grandmother, my grandmother and my mother have all worked in that field. Growing up in this world really helped me develop my creativity and encouraged me to express my personality through my style. If I had one thing to pass on to my followers, it would be the advice to express their own style, to affirm their creativity and to cultivate their difference and uniqueness.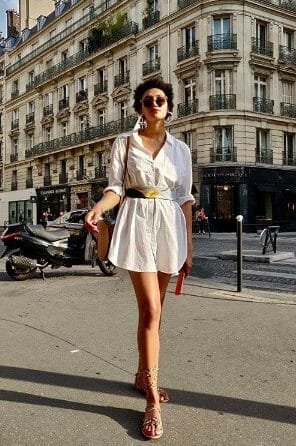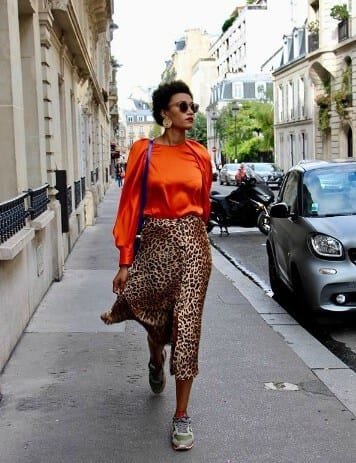 Being an entrepreneur is anything but easy and people don't prepare you for what's ahead. What has been one high and one low in your career? 
Well, I'm just beginning as an entrepreneur so let's say that there have been more lows than highs to date. It's hard to find your place in a field that is highly competitive, but let's say that the "highs" are all the amazing opportunities I get. I have the chance to discover and work with incredible brands, to meet creative and inspiring people and everything else is incomparable.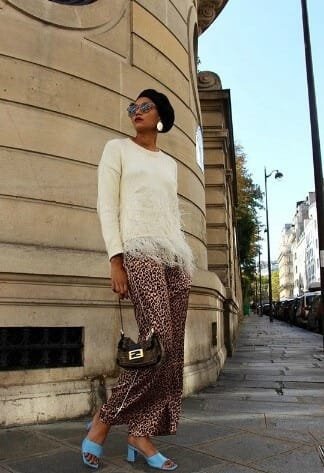 Influencing/Blogging is a rather new industry and today we see women all over representing a voice and influencing others to do the same. What is one such cause that you strongly represent and want to see more of in the world? 
Diversity and inclusion are important causes for me. Although I am 100% Parisian, I feel excluded most of the time from the classical and accepted representation of the Parisian woman and her style. Even if there is still work to be done on this subject, I think Instagram has opened the way for women like me to redefine the established codes and rules in fashion.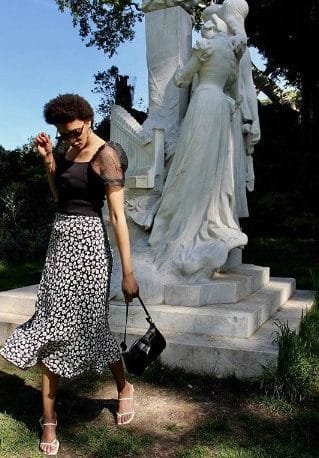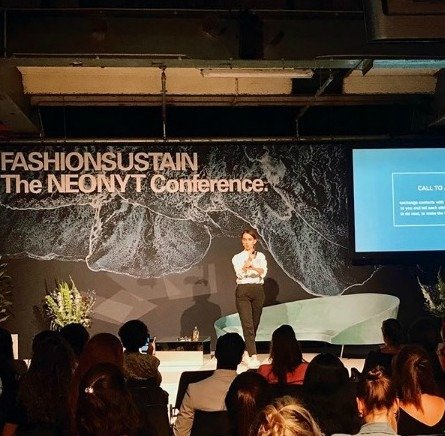 With people using fake followers, likes, and engagement generating bots, do you feel the authenticity of the industry has been compromised? What is your message to designers on how they can identify honest influencers to work with? What is the best way to connect with them? 
I agree that there may be an issue of authenticity on social networks. This is due to the fact that some brands still focus on the number of followers and likes. Having said that, I think that brands are now realizing that such methods could be counterproductive in terms of authenticity and engagement. Personally, I have the chance to work with brands that don't really care about numbers and have trusted me for my style and think I could represent them well. Brands should really focus more on style and personality than on numbers because that is the best way to gain authenticity and relevance.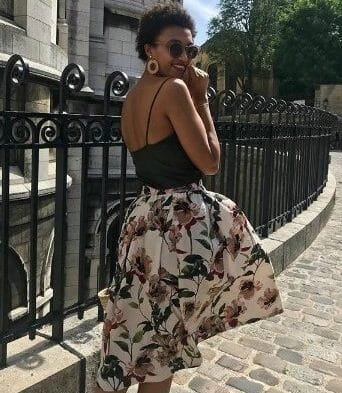 We believe that when people travel, what they shop is one of the only tangible memories they can walk away with, however, often you see them visiting mainstream brands that can be found everywhere – do you agree? If so, why do you think this is the case today? 
When traveling, shopping can be a real struggle if you are looking for local and authentic products. I think that this phenomenon exists because mainstream brands are much easier to find than small, independent and local brands. According to me, this is probably due to their strategic locations (near the touristic areas and hotels, at the airports, etc). If you don't know a city very well, it can be quite difficult to find small local brands as they might be located in less touristic areas. There are also a lot of "tourist traps" which I think discourage people to shop elsewhere than high street shops.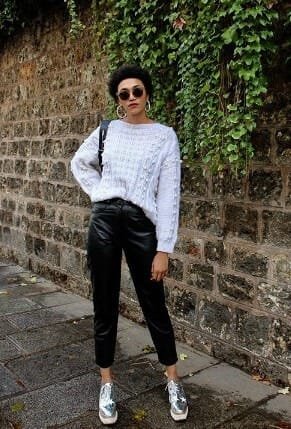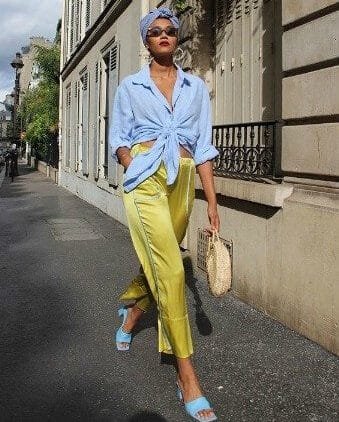 How do you influence your followers to express themselves through fashion? 
On Instagram, I am really trying to present my own interpretation of trends and show a different version of the "Parisian style" that everyone knows and has idealized. By proposing my own interpretation of trends, I hope I can influence my community to express their personality through fashion. I also wish I can make them discover new brands they might not have heard of.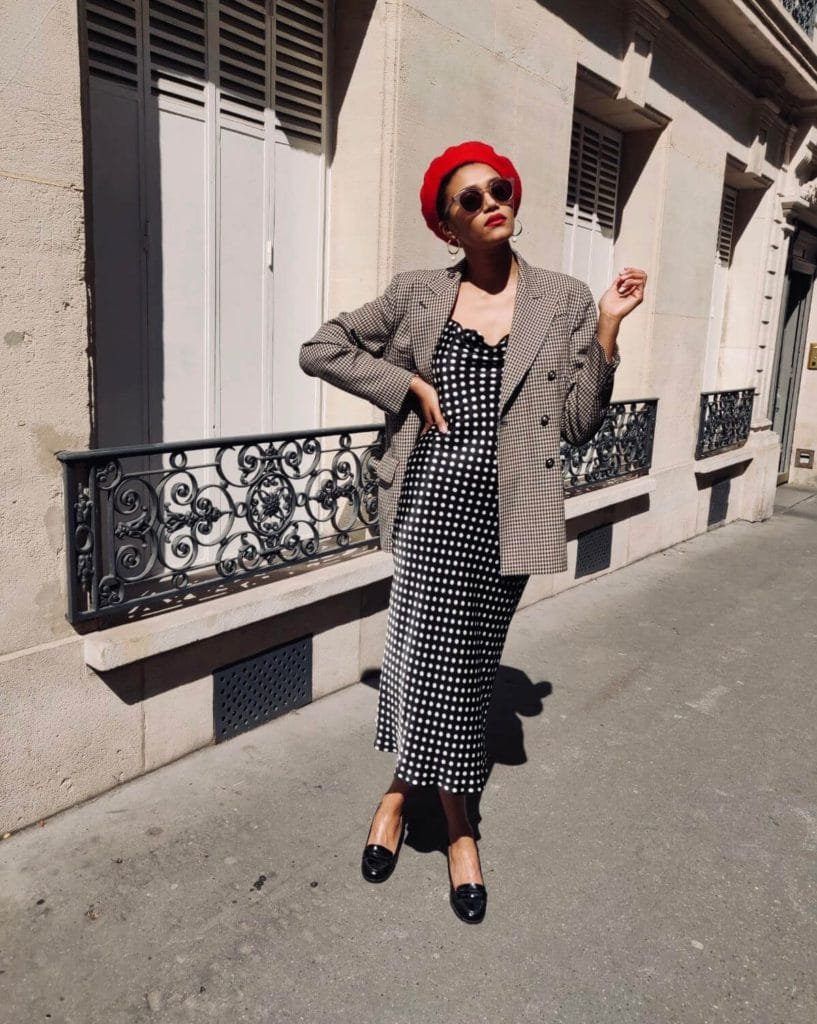 Where do you like to shop? What are some boutique stores that are memorable to you? Why? 
Right now, I really like to walk around the city and discover new vintage stores. I like going to MAD Vintage and Kiliwatch in Le Marais. They have a nice selection of vintage pieces and a "boutique" atmosphere that makes it easier to find the pieces you are looking for. Otherwise, I like going to Gang of Earlybirds which is a multi-brand store where you can find new designers and labels that are not sold anywhere else in France. Merci concept store and Rouje's new boutique that is also a restaurant are other favorites.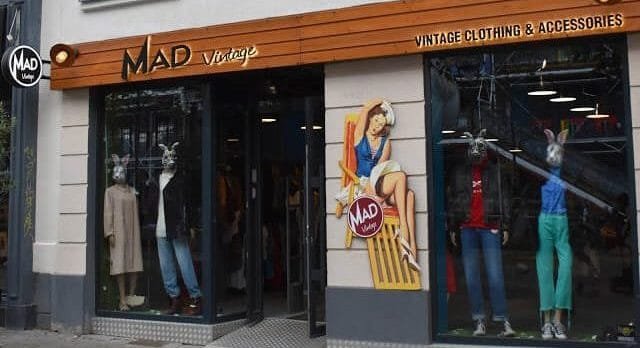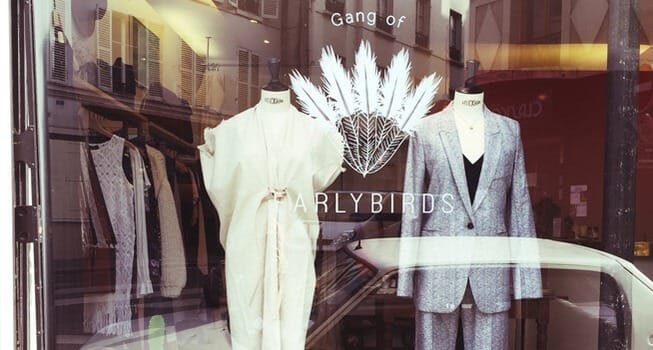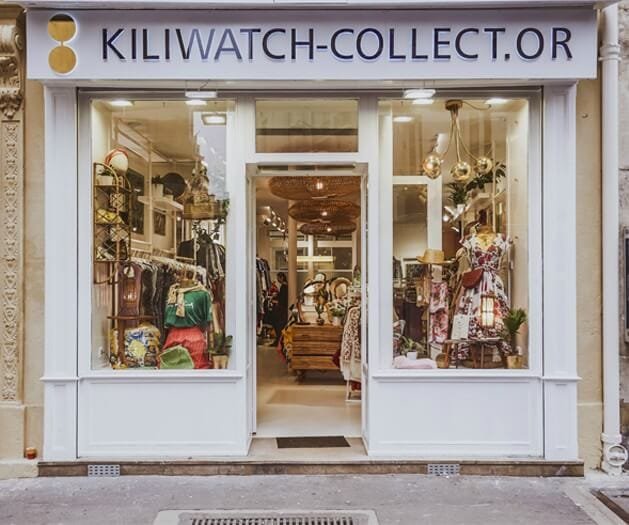 Who is your favorite upcoming designer? 
I like Ladovitch, a new French brand that offers a style very different from what we see every day. YOLKE, a London-based brand that blurs the line between sleep and daywear with their beautiful printed silk pajamas is another front runner. I also love Pura Utz beaded pouches and Miista shoes!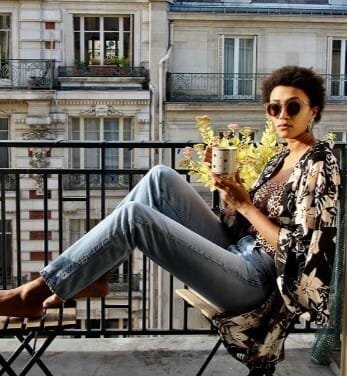 What are your thoughts on AISPI and what we are doing here? How do you believe we can benefit your followers? 
I fully support the concept of AISPI and the values that lie behind it. I think that AISPI could really help people discover emerging brands that may not have the same coverage as other big mainstream brands. I also love the fact that AISPI gathers a community of emerging designers that are making a difference in the fashion world. 
What is one feature you love about AISPI? 
I really like the boutique finder feature which enables people to discover new brands and find boutiques near you. I will definitely use this tool for my future trips!
---
– Interviewed by Blanca Perez, Edited by Sureka Naven
On how to be a true Parisian wherever you are, follow Lena Farl. On how to stay updated with the latest fashion stories wherever you are, follow AISPI on our blog and Instagram.