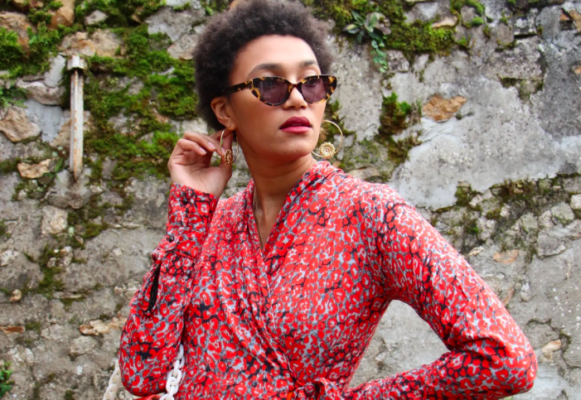 Hi Lena, let's start by sharing with our readers a little about who you are and what you do.
My name is Léna, I'm a 25 years old Parisienne. I studied fashion business in Paris and then studied Public relations in London. I am passionate about fashion and love every aspect of it! From sharing my looks on my microblog @lenafarl to sewing my own clothes. Sewing is my new passion! I started sewing during the first lockdown and just loved it! I love wearing clothes I made myself, It really helped me unleash my full creative potential.
What do you do?
I'm working in the communication field and I'm also a content creator for social media.
What does fashion mean to you?
Fashion is for me a powerful way of expressing yourself. I love that it is a highly creative field and that it allows people to express themselves and affirm their personality through clothing. I also like the fact that fashion, on its modest scale, can represent a testimony to our history and reflects the needs and state of mind of society in a given period.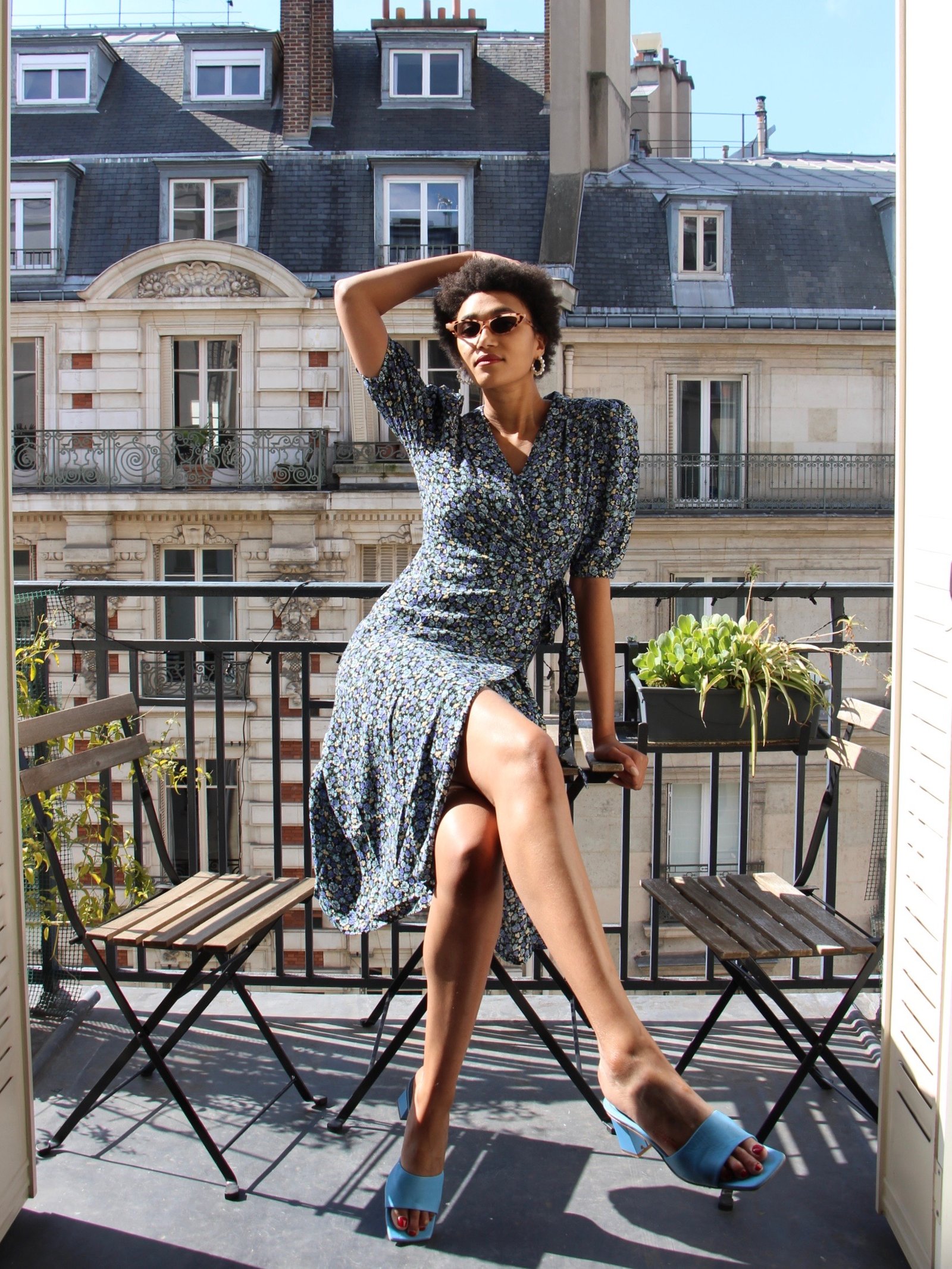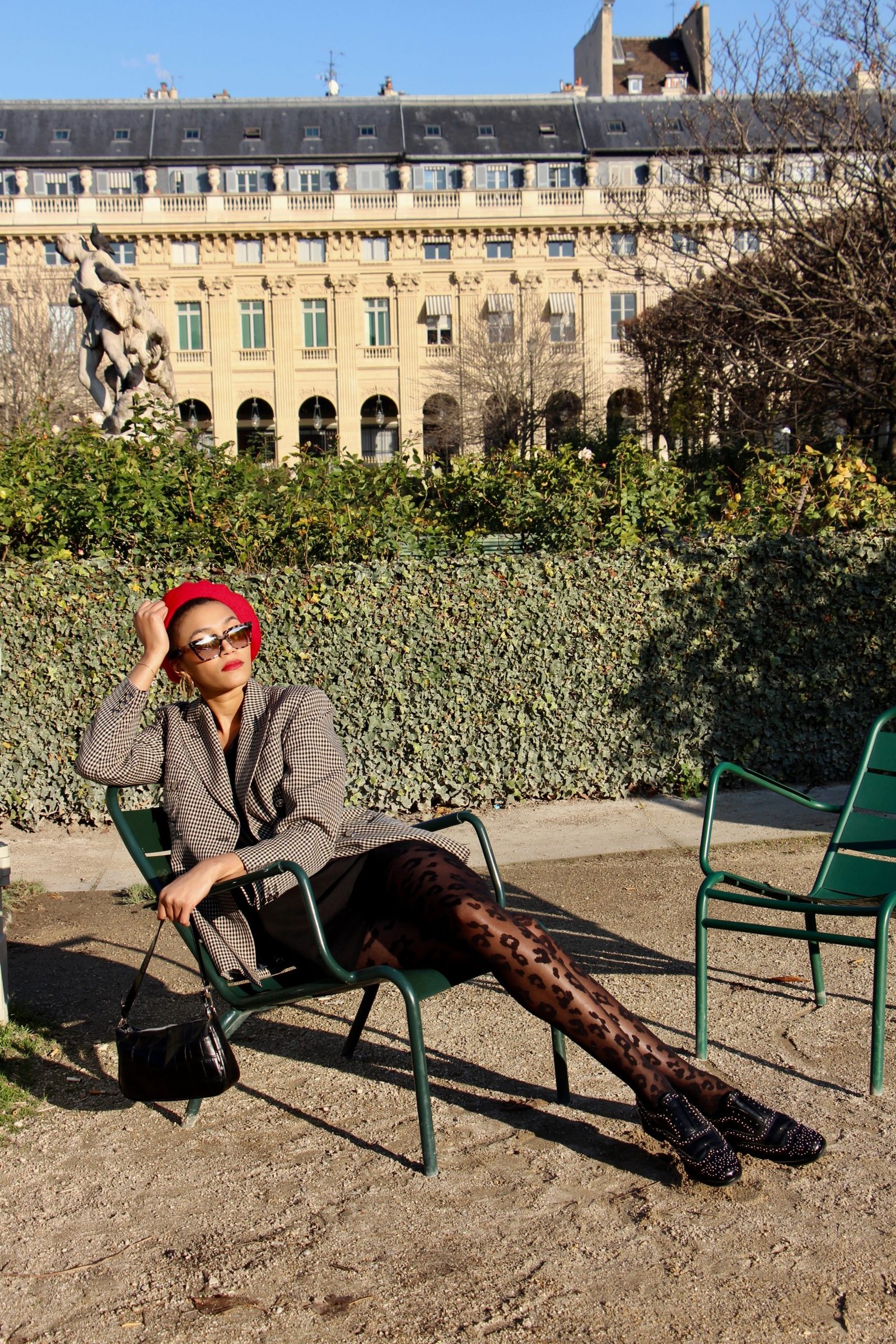 What does classic French style mean to you? How do you incorporate it into your work?
For me, classic French style is all about quality and effortless chic style. I feel that French people mostly prioritise quality over quantity and like timeless pieces like, for example, a long black wool coat you can wear year after year or a tailored blazer that goes with everything and that you can wear day or night. I'm trying to inject this effortless style into my outfits. I don't like to think too much about an outfit. I like simple pieces associations but will always add a touch of originality like a colourful accessory or a mix of prints.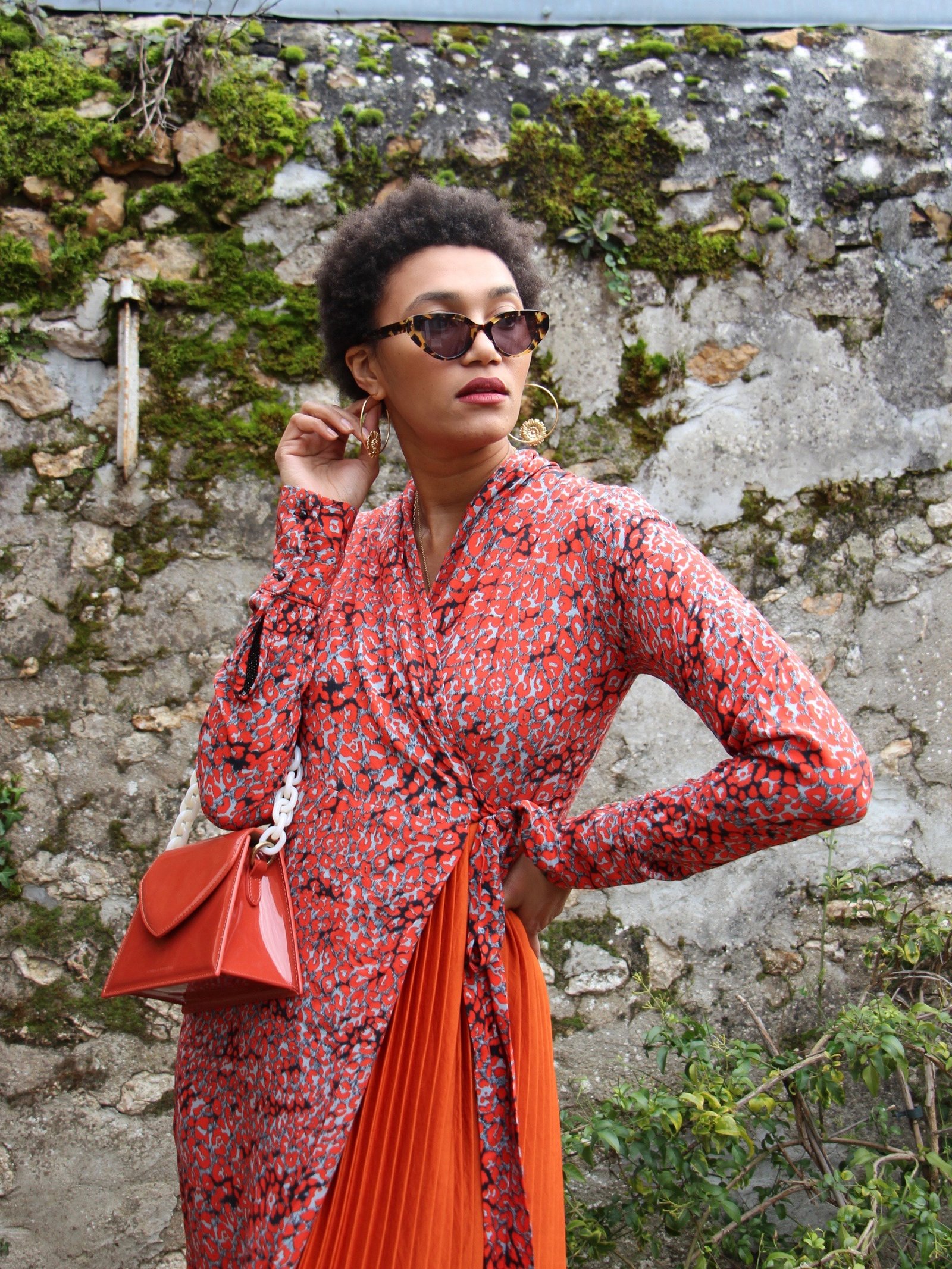 How has living in Paris influenced your thoughts about fashion?
I grew up in the fashion capital, in a family where all the women worked in fashion. So of course, Parisian fashion is a bit part of my haha DNA! I am passionate about the history of all these French fashion houses and famous designers such as Yves Saint Laurent, Gabrielle Chanel, Jean Paul Gaultier… whose work inspired me on a daily basis and influenced my vision of fashion and style.
In this highly saturated space, where do you see your niche as a blogger/influencer?
I wish to address to fashion lovers and French girl style aficionados. But would like to show them another version of the classic French style that we can see all over Instagram. I want to get away from the clichés of the French/Parisian woman. I want to show that you can wear colours, prints, have short hair, being a size 10 and still recognise yourself in this myth of the Parisian woman.
What are your thoughts on sustainable fashion and style? How do you incorporate it into your work?
Sustainability is today a key issue the fashion industry needs to address in a very serious manner. I feel like brands are now taking better account of their consumers' needs and concerns and I can see that the industry has already started to take steps towards a more sustainable fashion. This is great but we still have a long way to go and I hope this is going to accelerate considerably from now on. Personally, I'm trying to adopt a more thoughtful style of consumption by trying to avoid impulsive buying, by buying from circular fashion, invest in timeless pieces and mostly by educating myself about sustainability.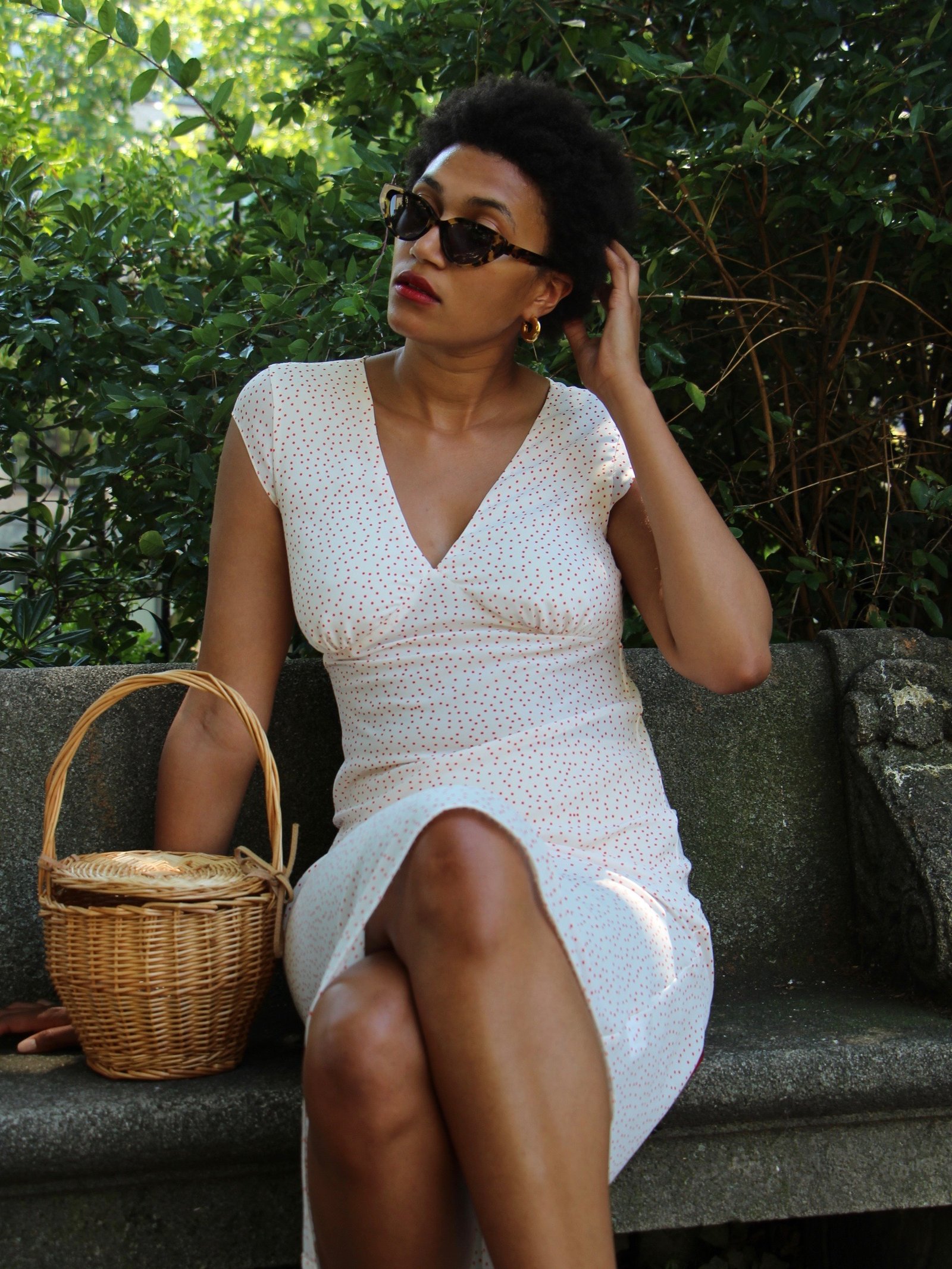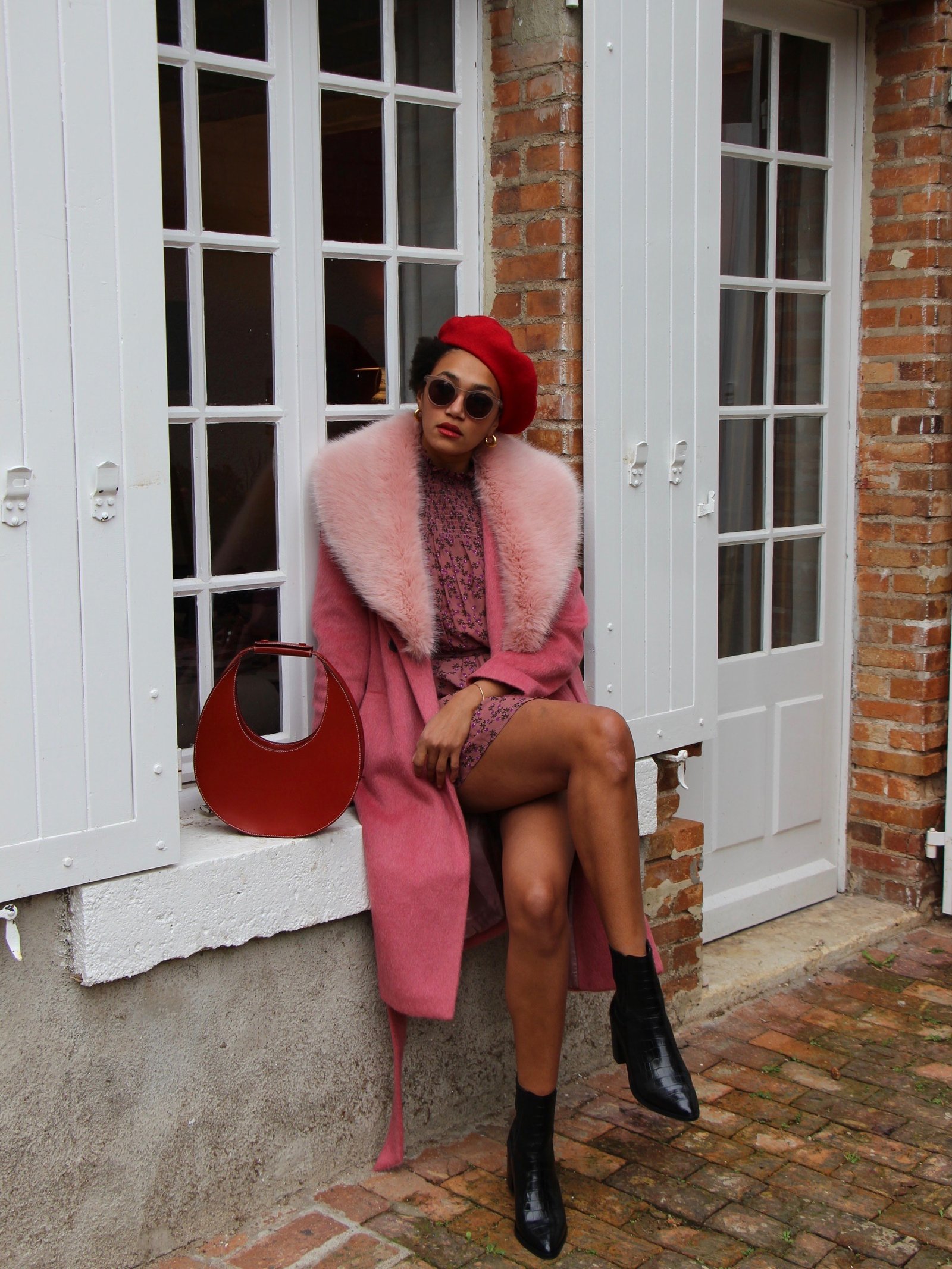 What do you think your role as an influencer is? How do you think the industry has evolved since you first started?
To be honest, I don't really consider myself as an influencer. I just like to create content that inspires people and I love the fact that I can engage with people from all over the world who share the same passion for fashion as I do. Of course, the industry has changed since I started. It's becoming more and more important and relevant in a brand's communication strategy. It's a real business now and I don't think it will stop as quickly as other professionals in the industry predicted a few years ago.
What do you think is the future of fashion and how do you think AISPI fits into the fashion industry's new normal?
The fashion industry evolves with society and must do so with new concerns such as sustainability or inclusivity. I think the way we consume fashion is also changing considerably. In my opinion, people want now to assert their individuality and personality, to distinguish themselves from others. They can do so through fashion and therefore are no longer interested in the big fashion brands that everyone wears and prefer to discover and buy from small independent designers and local brands. I think that the AiSPi platform, by offering an independent curation of exclusive and unique fashion finds, really addresses this new generation of fashion consumers.
All images courtesy of Lena Farl.
---
– Written by Soha Joshi