How many of you have already started thinking of the holiday season that is not far off? The cheer, jingles, parties, shopping lists and the rolls of wrapping paper to swaddle those beautiful presents that you put so much thought into? (Last-minute buys for some, wink wink) Lone Design Club and Sophie Dunster, founder of Gung Ho are power pairing this October for Meet The Maker to give you a head start for the holidays! How you ask? Read on and find out!
What?
Lone Design Club is hosting a merry 'Meet The Maker' workshop with Gung Ho. You literally get to meet the maker, Sophie Dunster!
Where?
65 Great Portland Street, London, W1W 7LW
When?
12th October 2019, 2 PM to 5 PM
How?
Click here to save your spot. Limited seats available, so act now!
What can you expect?
A fun 3-hour workshop where you can bring forth all your creativity and design wrapping paper with your special personal touch. But isn't it easier to just buy the paper, one might think. Not when you have the opportunity to sit down with the sustainable fashion designer, Sophie Dunster herself, and create something that personifies you, all whilst having a sip of bubbly. A conversation starter at every party, we guarantee!
In this intimate group of no more than 15 attendees, you will be given the savoir-faire of lino printing and stamp designing on top of driven discussions of design and illustration. At the end of the evening, you would have learned how to linocut, print and design your own custom wrapping paper. Materials such as lino, lino tools, and paper to print on, will be provided so just take yourself, an apron/ clothes you want ink memorabilia on, and your enthusiasm! Oh and bring a big bag to take home the designs you 'linocut' with your very own hands!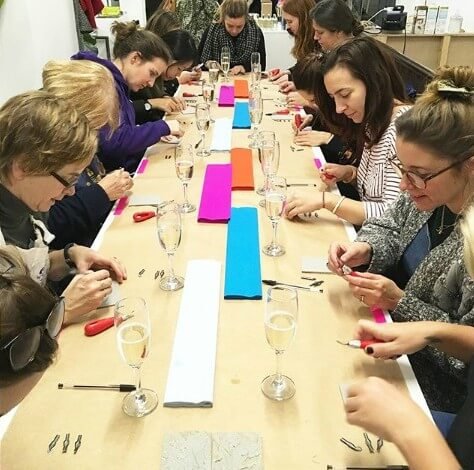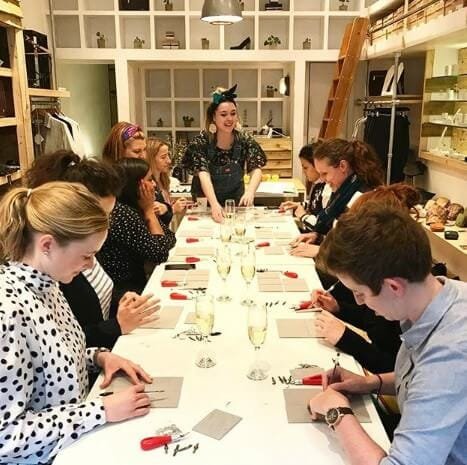 Lone Design Club
Rebecca Morter, founder of LDC initiated this brilliant venture that takes on many roles in the interest of bringing you ethical and independent fashion labels, and as a result, exhibiting genuine designers and their inimitable clothing and accessories to the world. Browse through their online store to find stunning designs from various conscious fashion designers or pop into their two-week-long concept store that transpires in distinct attractive areas. This one is to look forward to in case they decide to come to a neighborhood close to you. Events and workshops with interactive topics and themes are frequently conducted, collaborating with some of the most inspiring ethical fashion designers. And lastly, LDC supports and boosts independent designers to grow in the market by focusing on their customers – nurturing respectable relationships and meeting their demands.  

Gung Ho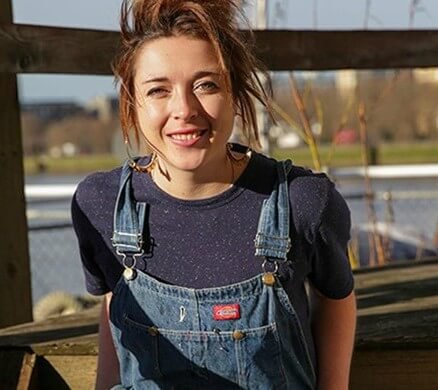 And this is a fairly new sustainable British fashion label that deserves to be checked out. Sophie Dunster, passionate about ethical fashion has given the concept a completely fresh image by embracing vibrant colors and intricate patterns in her designs. But making her clothes look pretty is just one half of it. Take a closer look and you'll see specific environmental concerns delicately and artistically imprinted in the design. With locally sourced sustainable fabrics handmade in the UK to creating feel-good and look-good outfits, Gung Ho is prepared to inspire similar kindred minds for the change in the fashion industry that is long overdue.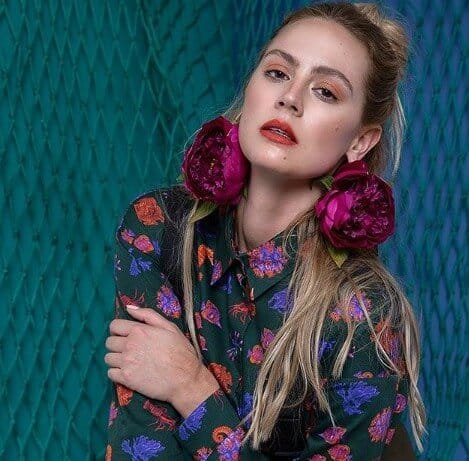 Fingers twitching yet?
This workshop is without doubt, hard to resist. If you haven't already done so, click on the link above to save yourself a spot at this fun event with fun people doing fun things! AISPI knows that neither LDC nor Gung Ho will cease to give us mind-blowing workshops and collections to look forward to.
---
– Written by Sureka Naven
Stay tuned with us at AISPI and follow us on Instagram for more news on smashing fashion events, outlets, designers and come back to read our 'Gung Ho – Sophie Dunster' special coming out on our blog very soon!