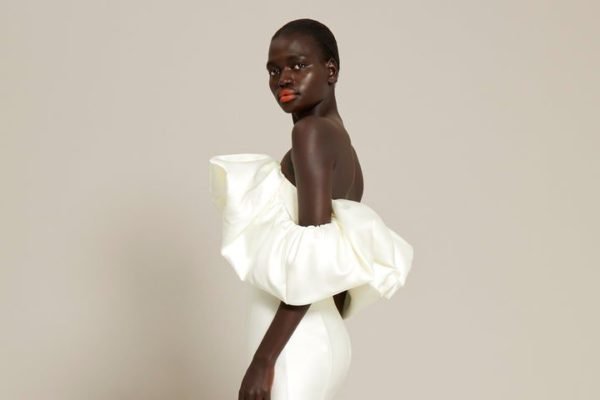 During the winter, the cold weather outside draws us into warmer places–closer to our loved ones. Naturally, it is also a period that draws friends and family together in celebratory events and parties. When visiting such an event, apart from a gift for the hostess and a date, what you really need is a statement winter gown. 
This dreamy time of rest can bring enchanting design inspiration from stories, dances, and songs that are shared in celebration. Sparkling and darkened hues reflect a wintry tone. It is a time of modern and contemporary designs. 
Victor Von Swartz and Byvarga
The Victor Von Swartz gown on the left is a combination of holographic and sheer fabrics, which create a comfortable and elegant ensemble. The light tones reflect the silvery tones of the snow, making it perfect for any winter night.
The Byvarga gown on the right is a sensual black gown with a unique combination of a ribbed corset and draping along the neck and chest, that beautifully highlights the décolleté. The use of contrasting fabrics in these dresses create a dynamic, yet enduring statement.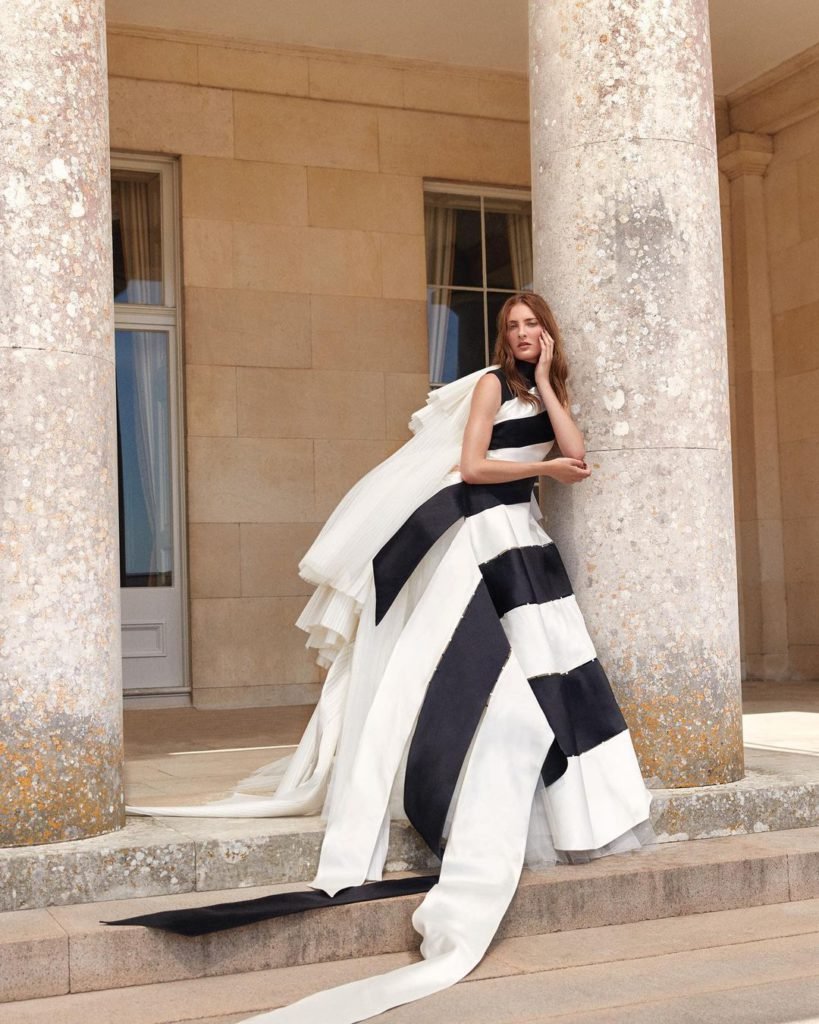 This large ball gown is a work of Nabil Nayal. It features asymmetrical folds and trails of fabric, with large stripes. This unexpectedly gorgeous gown is an inspiration to make a statement fearlessly; unknown fashion territory can reap the most creative brilliance. Nabil Nayal is a haute couture designer that was awarded the LVMH prize in 2021.  His collection also captured the affections of the late Karl Lagerfeld. 
This gorgeous designer Anouki hails from Georgia, with a collection of stunning and austere dresses. The elegance of the delicate and sparkly corset, which transitions to a large tule ball gown is as graceful as a ballerina, and would be perfect for a festive winter evening out at the ballet.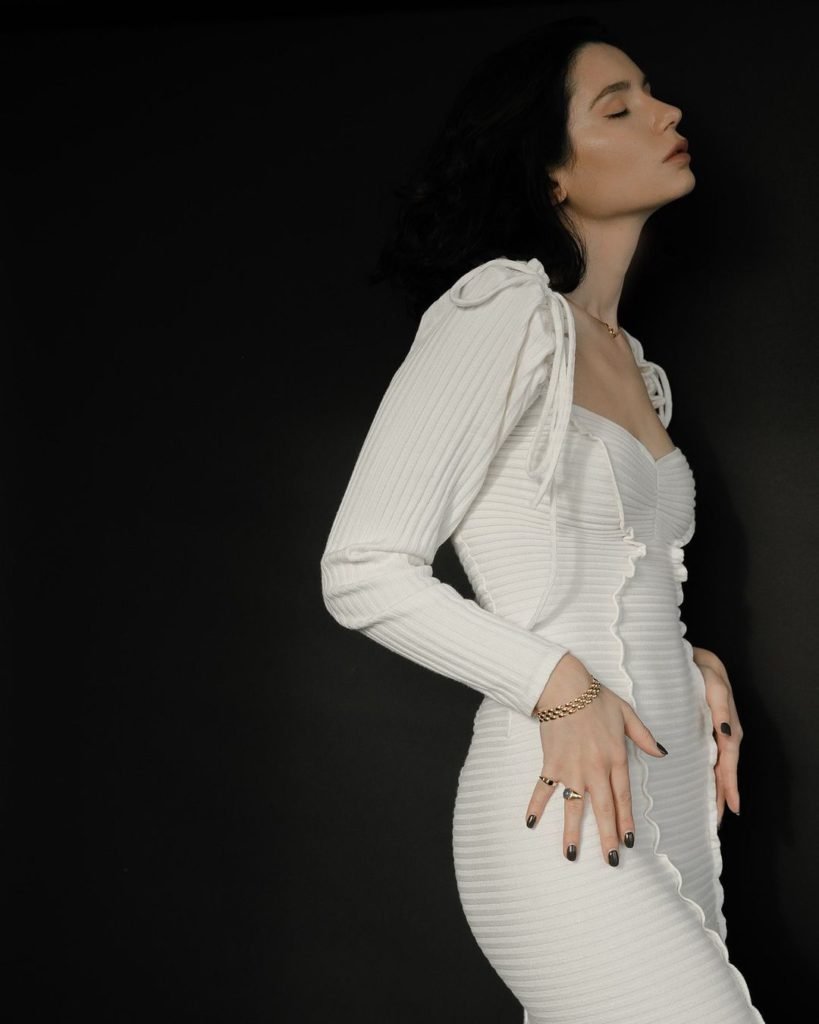 Georgia Hardinge, a London based scupltural label, creates form- fitting designs. Her strong sense for textile and her eye for designs are so dynamic that they will inspire you almost immediately to grab a pencil, ruler, and paper, to design your own winter statement gowns. They articulate the body's form brilliantly and state that earnestly crafted designs pack the most powerful punch. 
Make a statement with fairytale princess ball gowns during winter. A touch of romance speaks to the folkloric stories that one reads by the fireplace in the days of winter. I don't give a chic. And who gives a glam? Are some of the graphic phrases that light up House of Mua Mua designs. This designer began as an effort to help Balinese women who were impacted by the devastating Tsunami in 2006. After gifting her crochet doll to Karl Lagerfeld at a 2009 Chanel show in Venice, she was commissioned by Lagerfeld himself.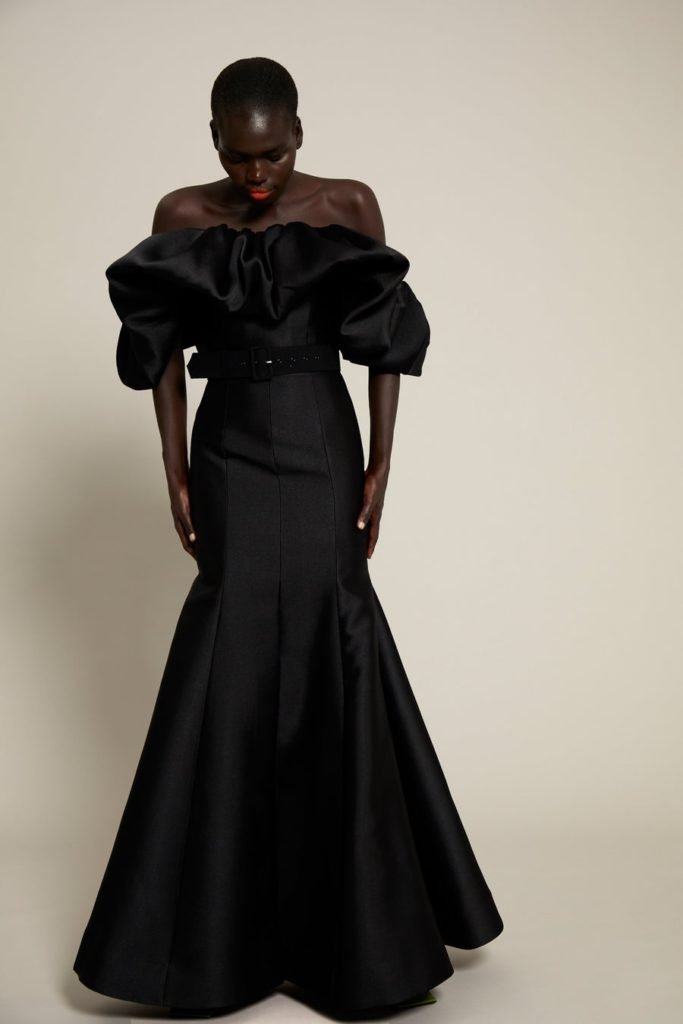 Solace London, another London based designer, has an entire dress collection that excels in creating winter gowns. Precision is noteworthy in this designer above all else. So weather it's a simple sequinned gown, a clean elegant boat neck gown, their commitment to design is 100%, and the result is many celebrated gowns that are commensurate with the dignity, tact, and grace necessary to make the a statement of timeless beauty. Their portfolio includes celebrities such as Beyonce and Lady Gaga. 
From fantasy, to classic charm, and everything in between; use some of these excellent designers to inspire your winter gown statements.