Let's learn a little about Mary Demircift.
My mom is Bulgarian, my dad is Turkish and I was born in Istanbul, Turkey.  My parents immigrated to the US when I was about two and a half, so I've lived most of my life in the U.S.A. between cultures. The best thing about growing up in the U.S. was having the belief that anything is possible with hard work- I still carry that mindset today. The toughest part about growing up in the U.S. was not feeling like other American kids. I wasn't allowed to have sleepovers, play dates (hosted at my friends' houses), or to go to the mall/movies with school friends w/o my parents supervision, so I never really fit into American culture.
As a result, I spent a lot of time alone. However, spending a lot of time alone wasn't all that bad! Spending time alone allowed me to develop the ability of deep introspection. With that came not only knowing myself really well, but also having compassion for others and their differences because we all are so unique.
While I never was quite American enough, I also didn't feel Turkish/Bulgarian enough either. Since I was being raised in the US I had a lot of experiences that were very American, so that created a cultural difference between me and my friends/family abroad. I remember times when we went back to our mother country the first thing my friends would ask me is where I was from?! I remember thinking, what does this kid mean? I am from here! So when I was young there was a lot of trying to figure out where I fully belonged. But as I matured, I realized that I belonged exactly in that space, the space between cultures, languages and religions- that is who I am.
That space is exactly what gives me my strength and compassion today, because I have been through so much hardship to know myself, my place in the world, and to love myself unconditionally that I have love and respect for others no matter whether they are like me or not. People are simply the sum of their experiences in childhood and adulthood. To truly and deeply understand someone you must dive deeply into their background with an open mind and heart, so that you may have compassion for the person they are appearing to be today. We are all a work in progress, so if my childhood has taught me anything it is tolerance.
Undergraduate School: USC with a Bachelors of Arts & Sciences (B.A.) in Psychology Graduate School: Loyola Law School with a Juris Doctorate (J.D.) . In law school we have to study everything, but I have an emphasis in IP and Fashion. This helps me understand the unique problems that my clients may have and how to avoid some common pitfalls with good business strategy and planning.
My passion has always been learning and fashion. Probably two polar opposites, but I am comfortable with that paradox as it mirrors the course of my life. For learning: I have a natural curiosity about all things- everything fascinates me. I want to learn as much as I can about all kinds of things while I am here.
For fashion: I like to experience beauty. Beauty comes in all forms- whether its looking at a new collection, trunk show, runway show, digital ad campaign, art, opera, reading, or a concert. Someone thoughtfully, artfully and painstakingly, created something for us to see and feel- that's beauty and that's fashion for me.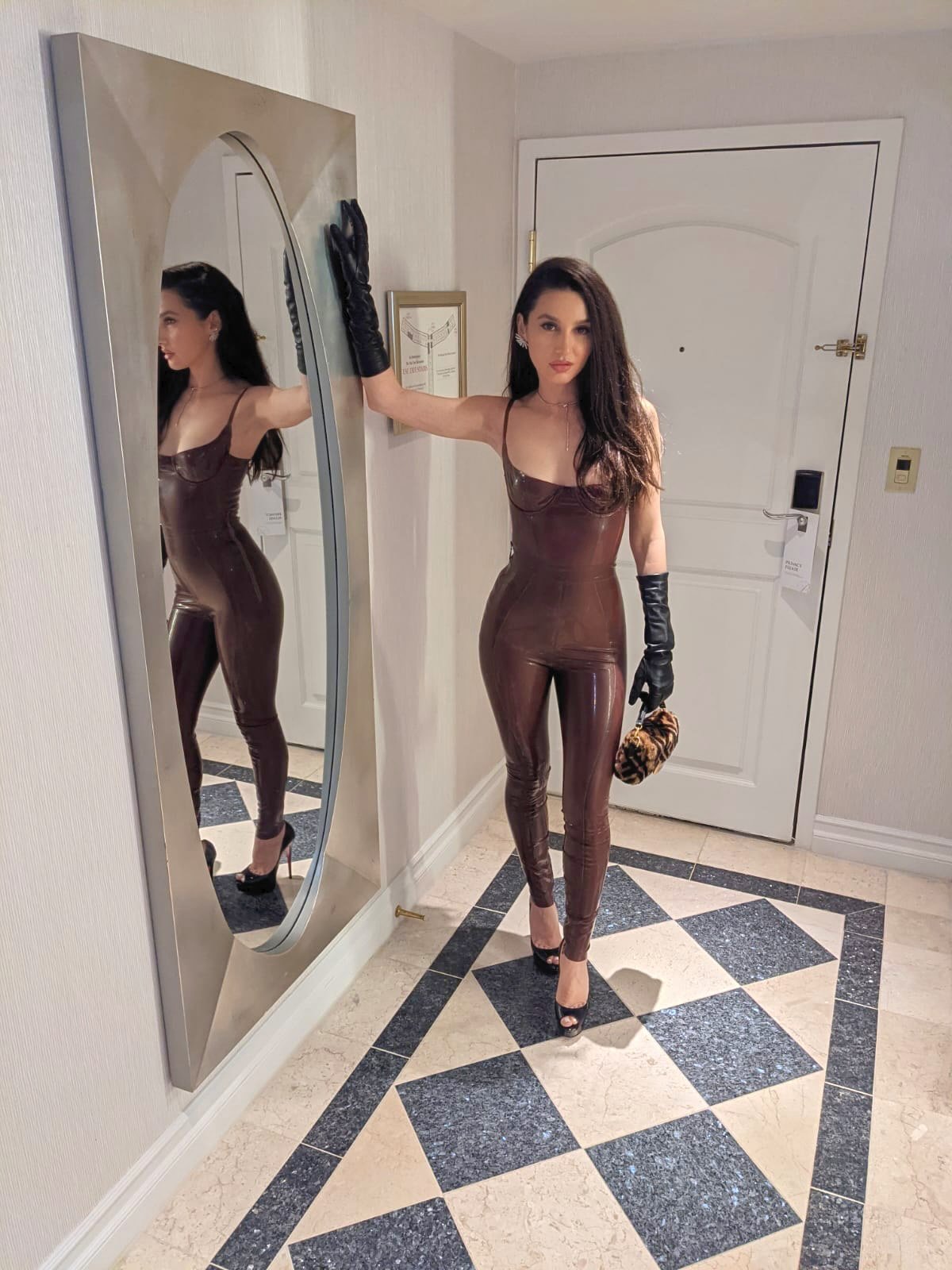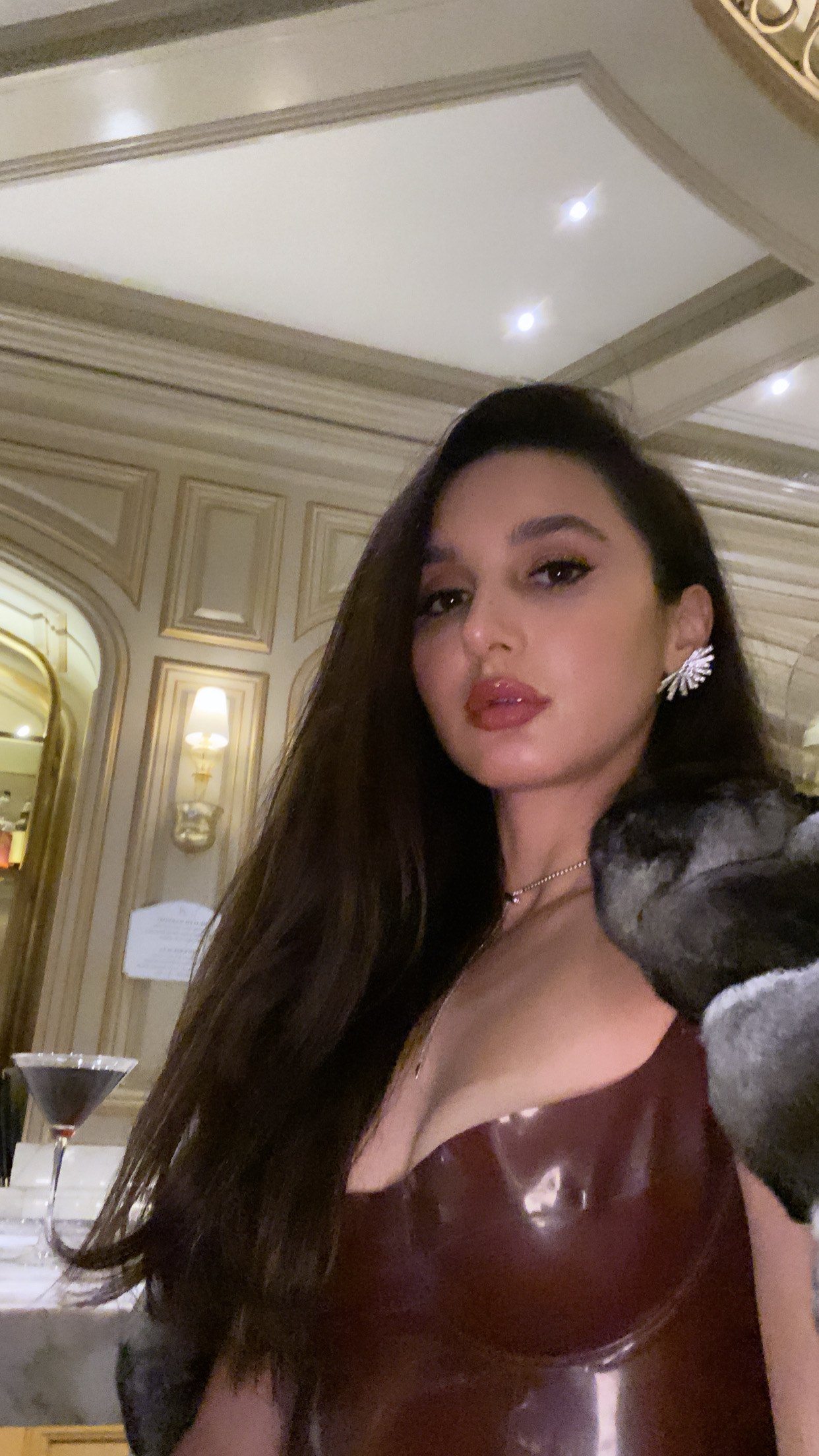 Can you tell us a little more about what you do?
I am the founder and CEO of L'Brandier – a Digital Talent Management and Influencer Marketing Agency. I manage influencers by strategizing on both mirco and marco levels in regards to their digital careers' and negotiating on their behalf w/brands. This is a relationship building endeavor.
I also do influencer marketing for emerging brands and business professionals. I love the power of influencer marketing – it's marketing coming from someone you trust – that rapport is already built in, so it's pretty instrumental for brands today to take advantage of that kind of power. I really love what I do because I get to use both right and left brain functions, since I have to have a deep understanding and respect for the artistic process while also utilizing my business savvy skill-set. Most jobs aren't like that- they are either all business or all creative.
What does fashion mean to you?
It's the way that I express myself. I consider it my art form since I'm very limited in other forms of self expression (i.e. can't draw, sow etc.).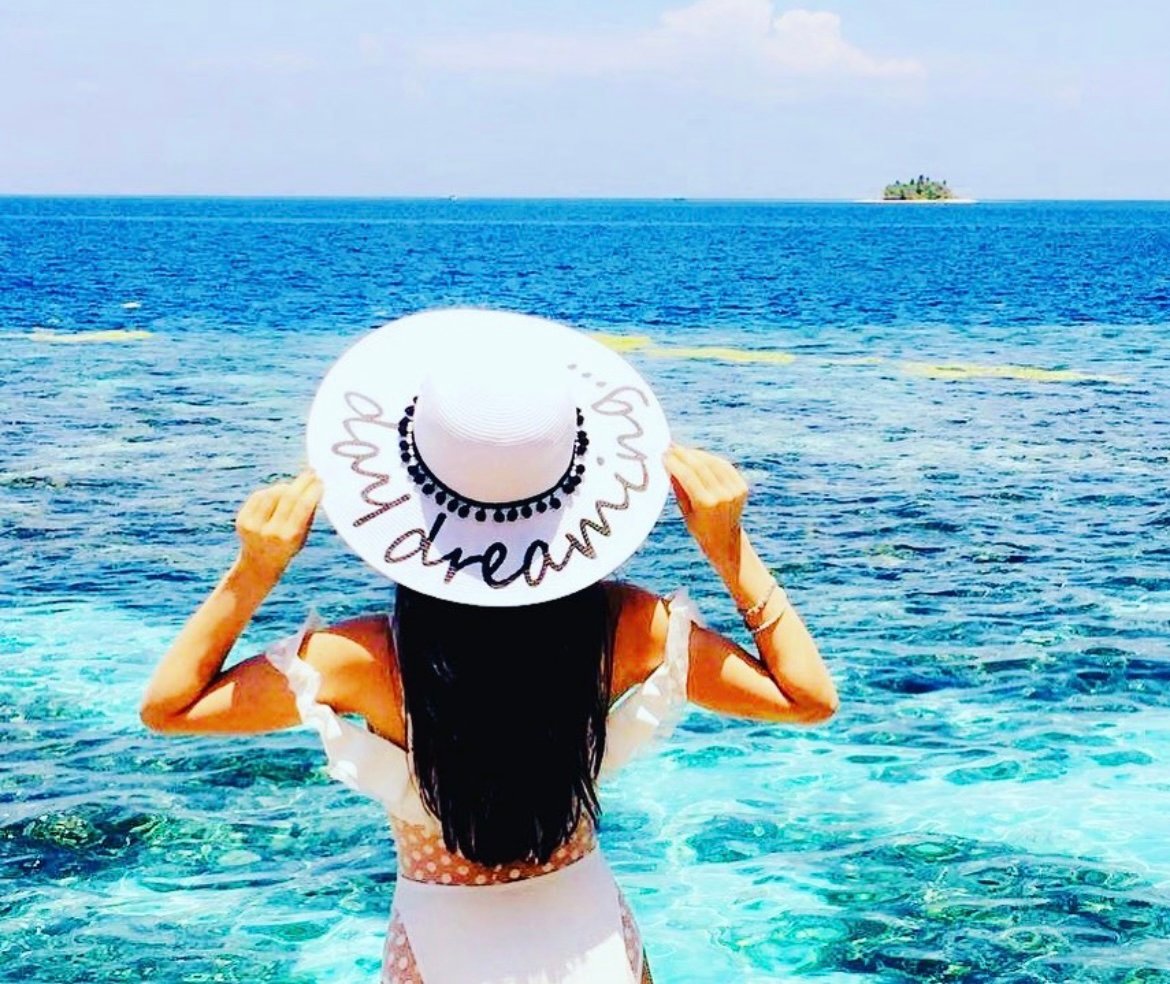 How has your culture influenced your taste in fashion?
My culture values traditional notions of what it means to be a woman, so I always tried to find the right balance between being classy (because that is very important to me) and being bold and confident, which is also a part of who I am. The thing I've worked hard on is challenging what people think a classy woman should look like. Sometimes boldness and confidence is confused with sexiness. That's not to say that there's something wrong with being sexy, I just don't think we have to equate everything to that. When a woman looks fierce, sometimes all she's communicating is confidence, bravery, and self love.
So my culture has absolutely influenced my sense of fashion, but more importantly, my role models have influenced my sense of fashion. From my Mom, to Catherine Hepburn to Sophia Loren, all forces within in their own right. I get inspiration from the persona they evoke- confident, bold, and daring women ready to take on the world. I think it's more about the other women in our circle who allow the space you need to discover who you are. The women in your life are instrumental in either contributing positively or negatively to that process.  I think fashion allows a woman to discover her sense of self and to communicate her mindset.
What are your thoughts on sustainable fashion and style?
I love the idea of taking care of the world we've inherited. I think it's great that companies are being bold and taking this challenge on. Landfills all over the world are full of discarded clothing which pollutes the world's rivers, streams, and oceans because dyes bleed into local water sources.
I also think the second hand market also targets this issue really well- companies like The Real Real and The Revury contribute to sustainable fashion.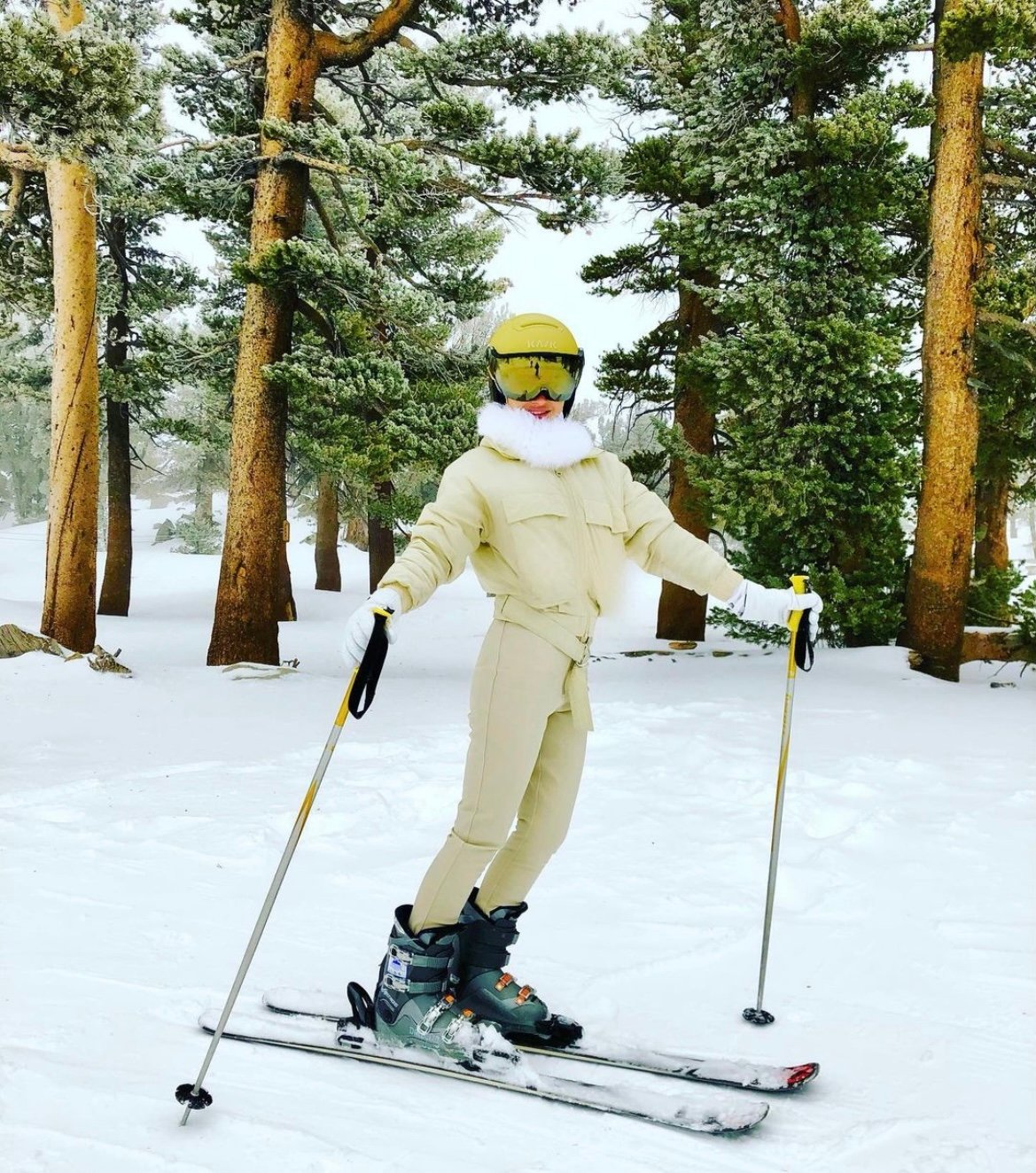 What do you think is the future of fashion and how do you think AISPI fits into the fashion industry's new normal?
Fashion is always taking something that is old and pushing our understanding of it in a novel way. Usually after periods of clean and simple silhouettes with muted and monochromatic colors there emerges a period of brighter colors, bold designs, and embellishments. So I predict post this terrible pandemic that fashion will head in that direction especially since we all need our spirits uplifted- and what better way to do that through art of fashion.
AiSPi is like a jewelry box with one of a kind treasures from designers who are as exciting and forward thinking as it gets- so I think it will fit perfectly into the future of fashion as I think people will be looking for unique ways to express themselves after such a difficult period in the human history.
Why do you shop from AISPI? Which are some of the favorite designers that you have discovered through AISPI?
Unsaid – I LOVE jewelry and Unsaid is not only, so innovative in the way the brand speaks to me, but also the styles are so clean and effortless. What a cool way to express one's art and one's self! Love this brand!
Time Shades – I have never really seen another pair of sunglasses as hip as these!
Rosantica – A perfect marriage of old and new. Feels very antique while modern.
How does travel influence your sense of style?
Usually I am influenced by locations, the weather, and the season.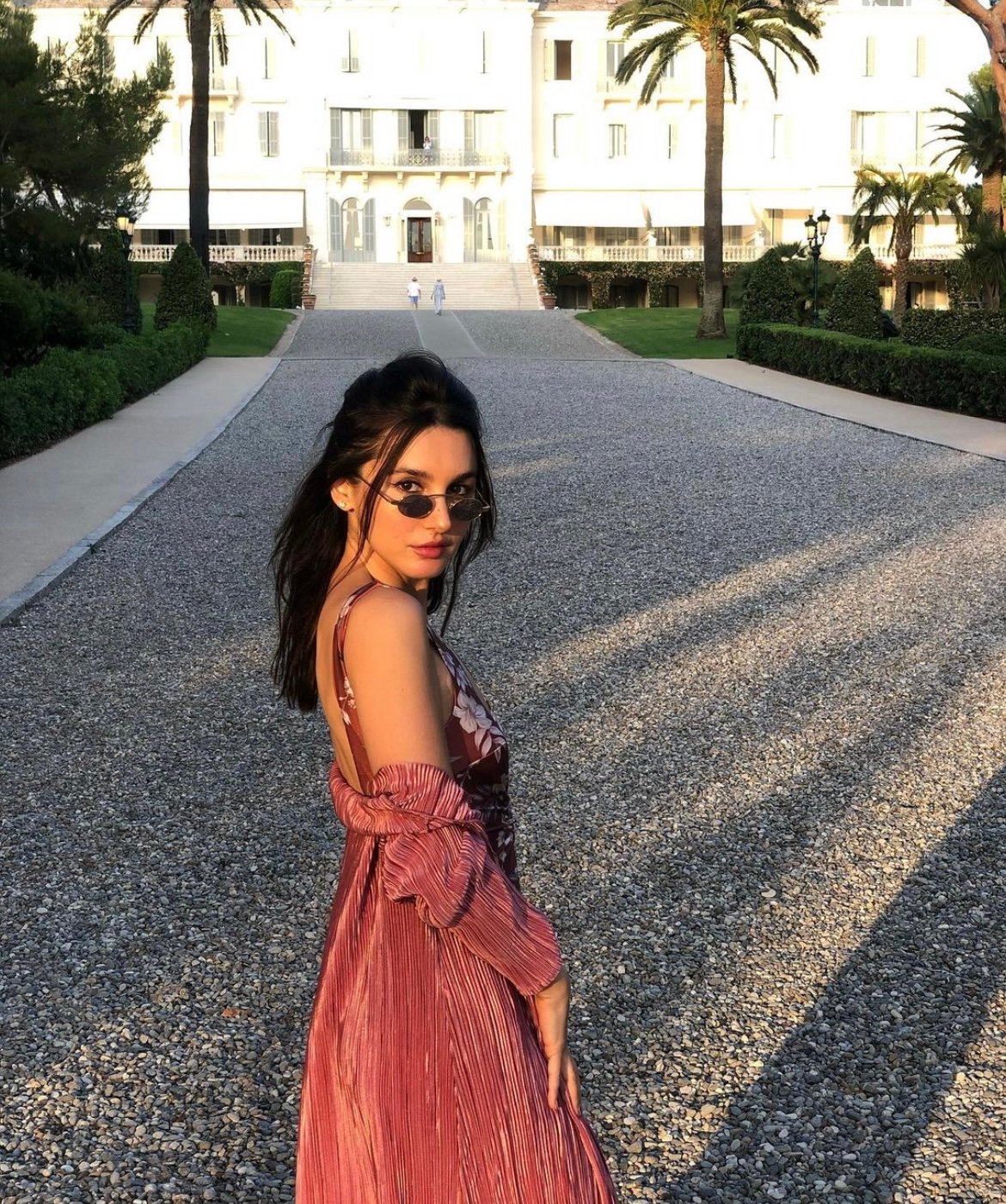 Do you have any favorite fashion memories to share from your travels?
I love ski fashion the most because while it's skiing is an athletic sport it also is such a beautiful sport. So there's a sense of empowerment I feel each and every time I conquer the mountain and my fear of the sport.My favorite fashion memories are from the mountains of Courchevel and Aspen.
How would you describe your personal style?
Feminine, bold, classy, edgy, and sensual.
How do you think discovering and investing in niche emerging brands has influenced you and your idea of fashion?
I like to look different, so I love emerging brands because I always feel they push the envelope.
---
– Written by Soha Joshi