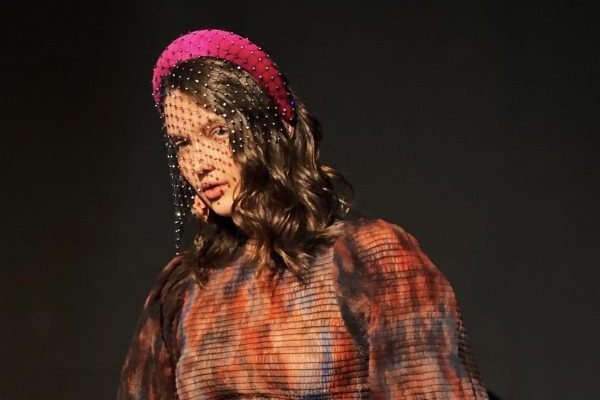 I've been living in Milan for over a year now. As a fashion major student, the favourite part of living there was to see the city light up with people, the buzz, the running around the city during the most celebrated week. Yes, The Milan Fashion Week. The recent fashion week days were the last memory I have of the city. I remember I was at the WHITE Show and around 30 percent of the designers had already packed their stuff and left. The stalls were empty. Some people were still packing up which made me wonder like what is going on? I didn't know until a friend updated me with the news of the COVID-19 spreading like wildfire in the country.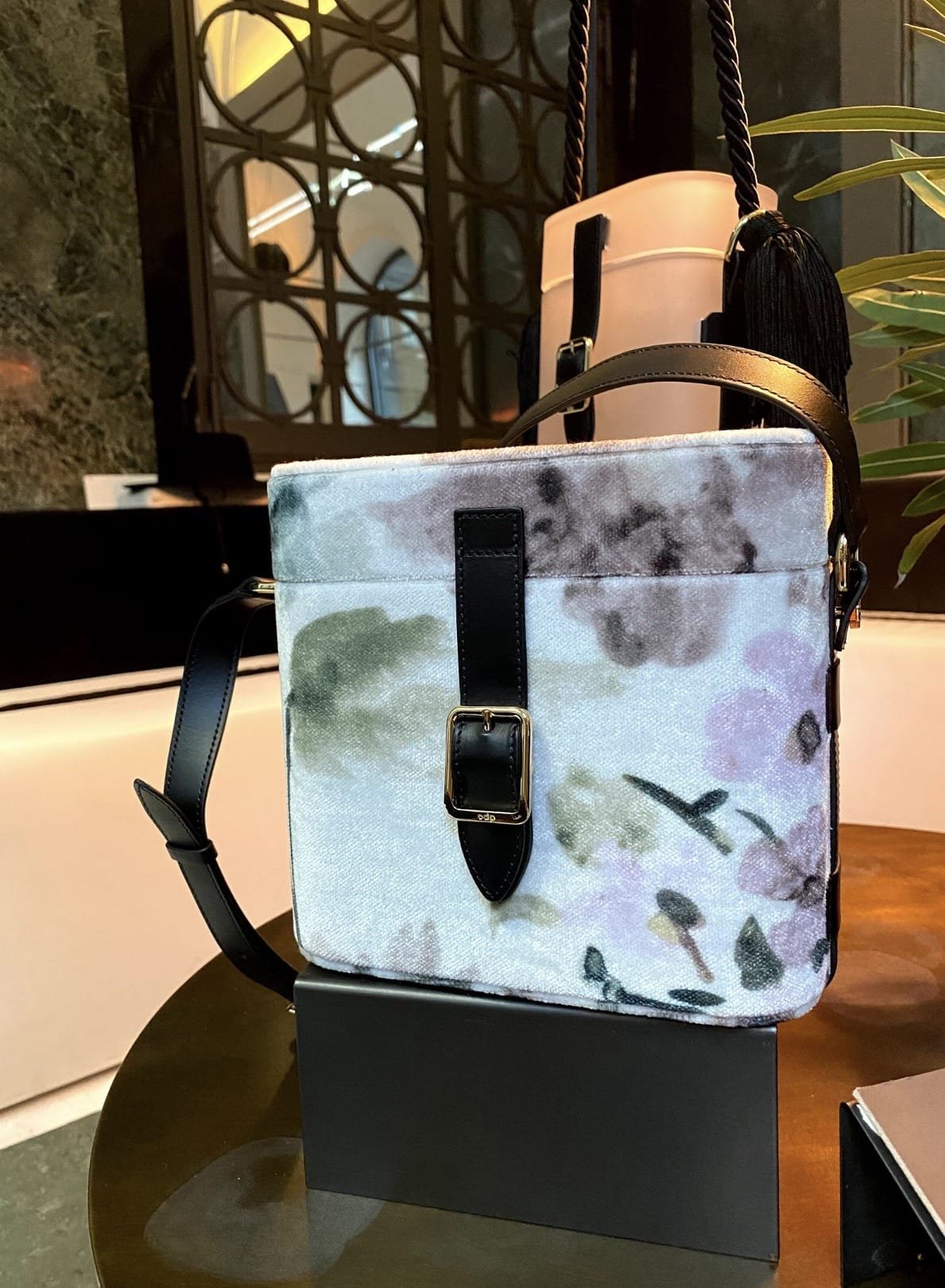 Italy has given me so much joy, and I can say the same for the people who have visited the country and met these amazing people. It's sad to see what people have gone through in the past month. But never the less, Italians don't lose hope. They stick together and they will only come back up stronger. As at AISPI, we support the local and upcoming talent, we can only imagine the hit the designers and their businesses have taken. In those days, I met some amazing people showcasing their creativity which simply blew me away. Their confidence gave me confidence. The innovation, their creative process, what their brand stands for, it was so nice to hear from them. Thanks to the WHITE Show, we saw some immense talent from all over the world and their initiative to support small Italian brands from Sicily. One of the places that is badly hit at the moment. While talking to the designers, I got to know a little more about them and what they stand for and how they come up with their collections. Every designer, every innovation, every corner had a message–to give a folk–us. To focus on the homegrown talent of Italy, to focus on the environment, to focus on the world we live in. From brands like WRÅD for clothes and lifestyle, ACBC for shoes, Pipatchara for bags, Made For A Woman empowering women from Madagascar making sustainable products were a part of this segment.
And this was just at the WHITE. We also made it to the Fashion Hub where there were more upcoming talent from all over the world. In the midst of Coronavirus, the CBI made sure to support China in a wonderful way by installing an exhibit at the hub. "CHINA, WE ARE WITH YOU." A fashion showcase was also done by a few talented designers from China for the same.
Emerging designers from Budapest showcased under the "BUDAPEST SELECTS." You'd wanna cop what we saw on the runway from our favourites which were the magical ELYSIAN, fierce Abodi and JE SUIS BELLE which was chic. Later, I had the chance to have a chat with the designers themselves regarding their collections. A few designers from Africa also showcased their collections at the exhibit area called AFRICA NOW. A pop of colors, prints and some offbeat silhouettes showcased by Cozel Green caught my attention.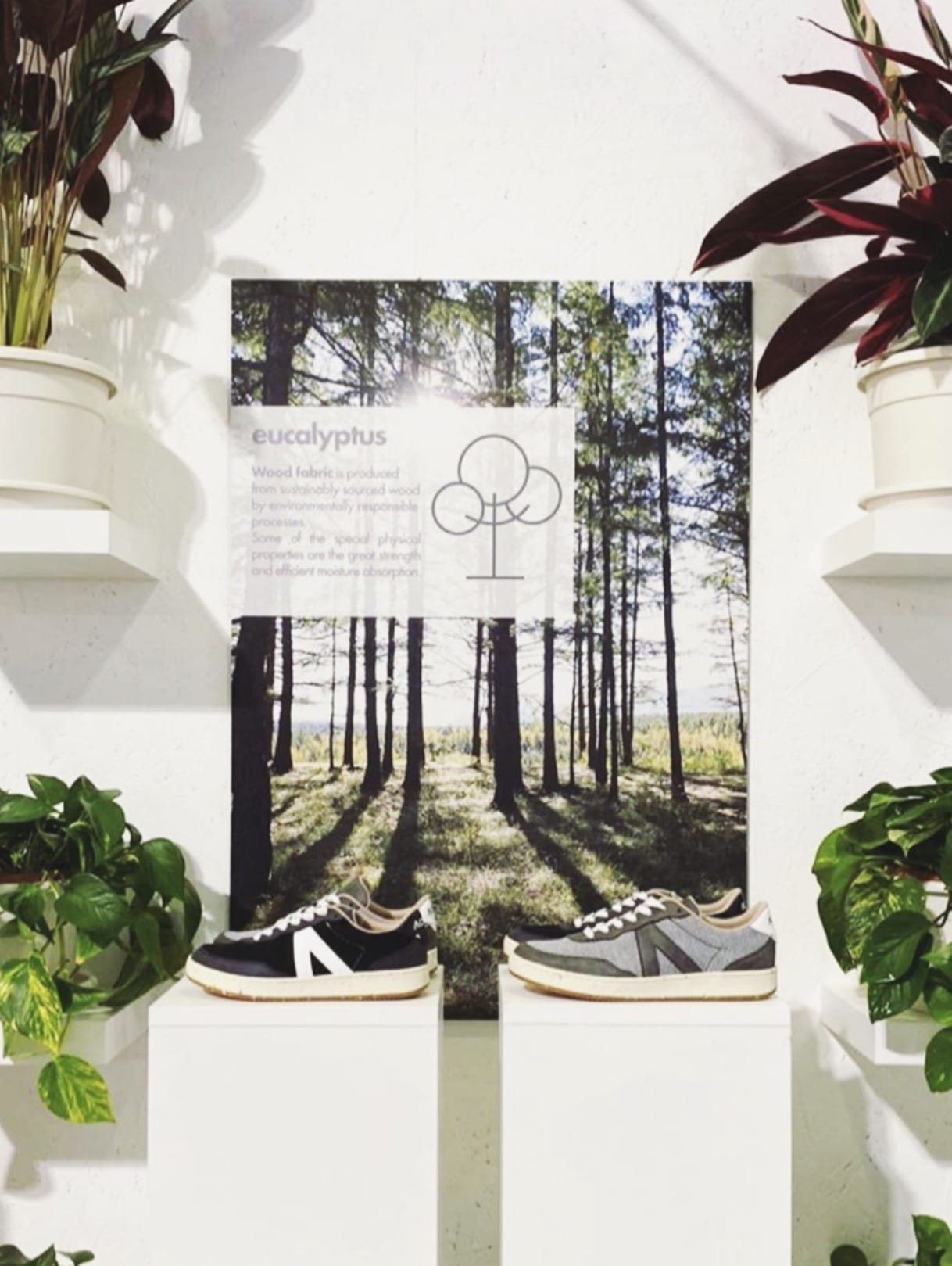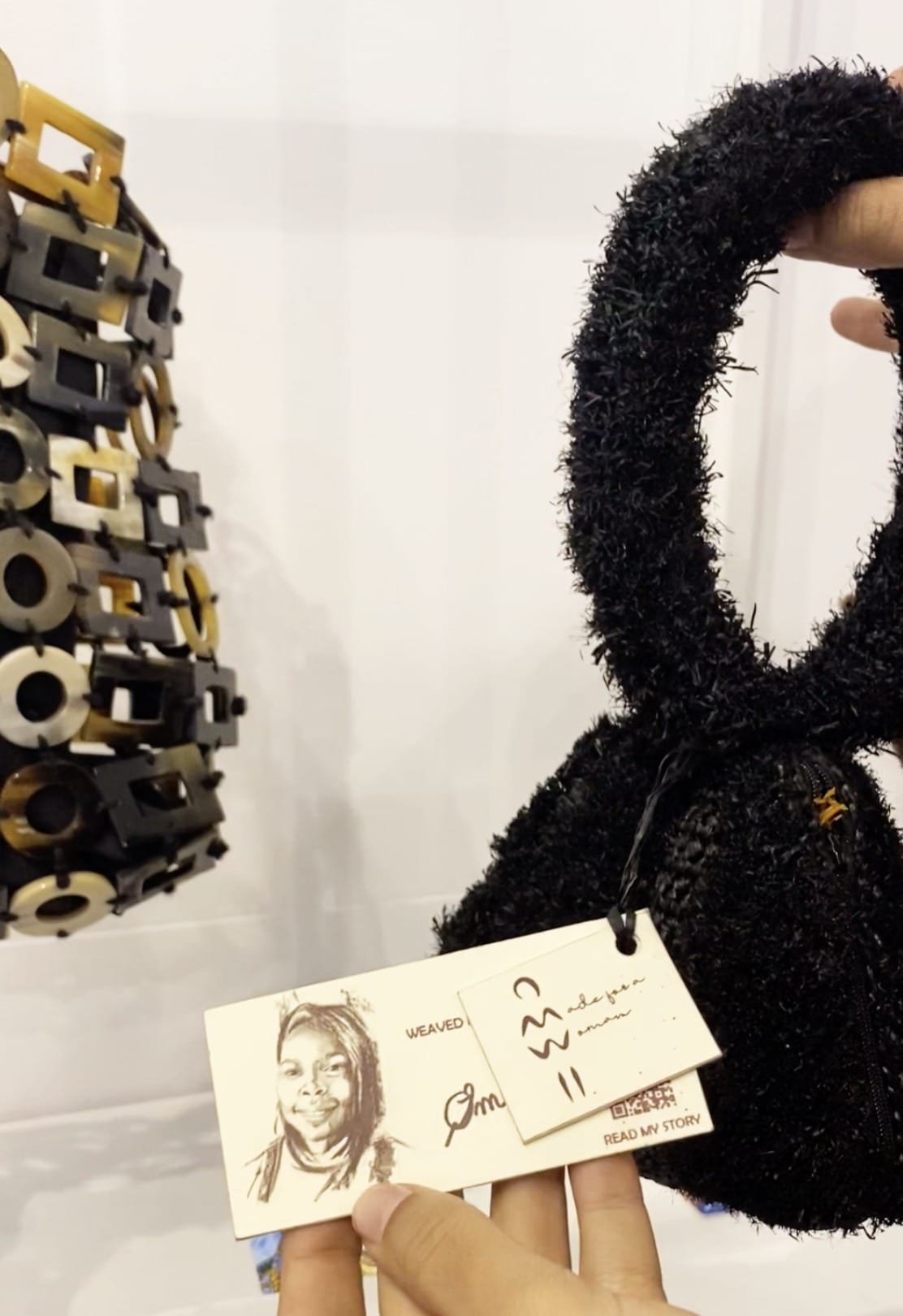 We also got the chance to support immense talent at a few Fashion Presentations like those of Ara Lumiere & Dhruv Kapoor. They're from India and it was so nice to support someone from back home in Italy. There were some gorgeous headgears that were made by the beautiful acid attack survivors of the Hothur Foundation founded by Kulsum Shadab Wahab (Ara Lumeire). Dhruv Kapoor gave us a bit of everything from smocking, leather, prints and some hand embroidery which put together with the headgears was a treat to the eyes. More presentations by Fad International students from Mumbai was also interesting. Thanks to Sara Maino to start this initiative for the fresh and the talented. Warp by Kuship Parmar showcased a collection inspired by David Bowie and Turkish Goth. It's a genderbender and the pop of colors pleased the eyes. He was joined by two other talented designers – House of DK by Devesh Kothari and MYUZU by Shagun Chauhan. This year, these messages through fashion were important for us to see as it sets us in the right direction for the future. By doing our bit. I was so proud to see the fashion industry going in the right direction and also spreading awareness about important things and about artisans who are never thanked enough.
HARUNOBUMURATA's Luxury Womenswear at the Senato Hotel was so clean and minimal, the presentation itself was serene and peaceful away from the busy fashion week banter. It was minimal yet so impactful. After having a chat with the designer, I felt that's who he is. His collection was an amalgamation of his Japanese roots with his Italian experience inspired by his favourite pottery artist. It was indeed a poetry in motion.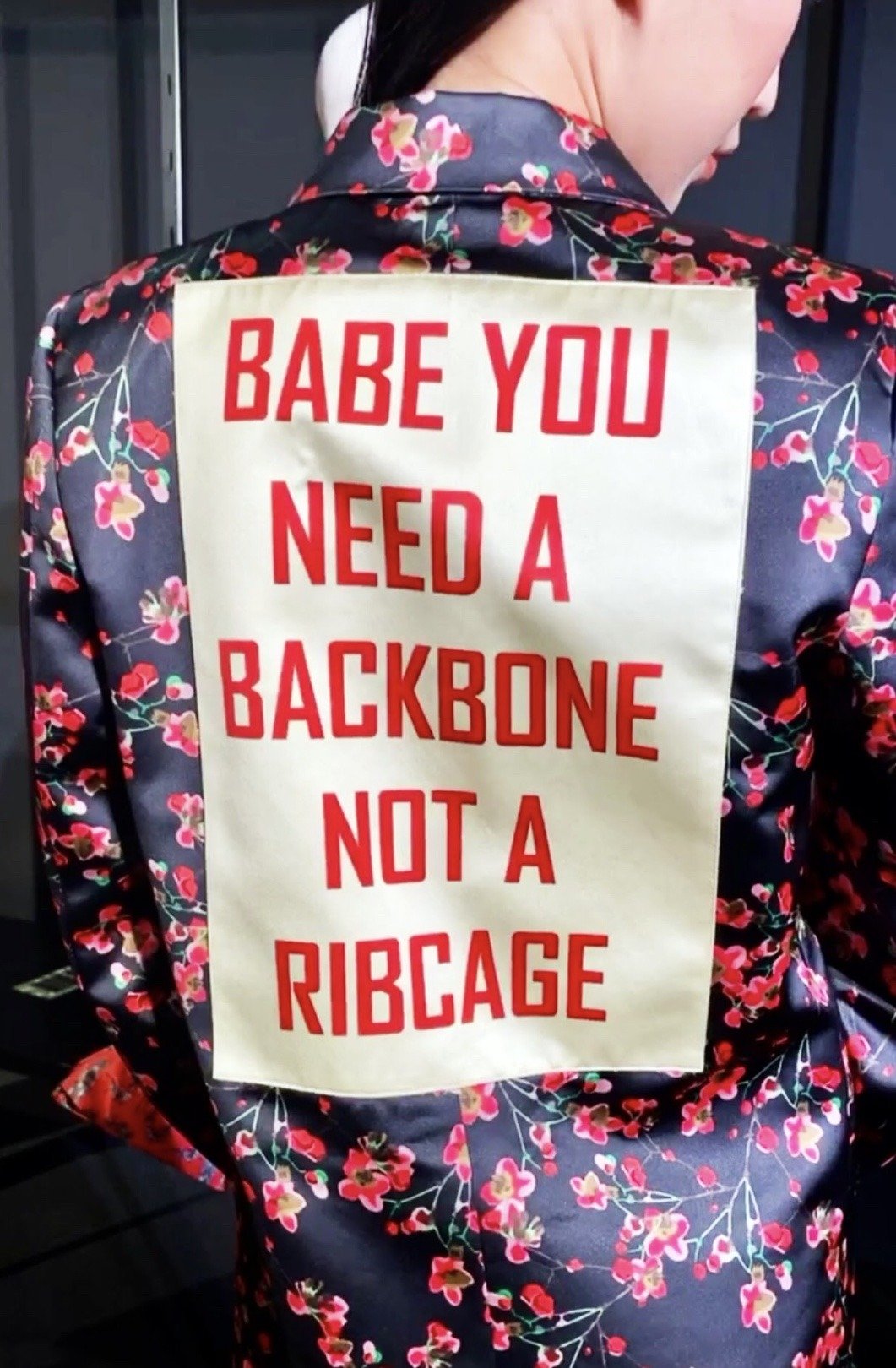 Let's talk Bags shall we? Had the chance to see Officina Del Poggio's collection in collaboration with Rubelli Group at the Senate Hotel as well. The collection is  alligned with their goals for responsible and mindful material sourcing, this collection features vegetable-tanned embossed croc leather and fabrics from the Rubelli Group, selected from leftover production and offcuts of discontinued prints, to be produced in limited and exclusive collections which are made in Tuscany. Each piece is unique and brilliant in it's finishings. They also had their Plexy Glass bags with frosted finishing on display which looked marvellous. It's nothing like you have ever seen before. Trust me. And stay hydrated folks! With their collaboration with the famous Italian bottle brand, 24. Bag with a space for a bottle? Cute and worth it!! You could sling it on and stay hydrated wherever you go. Also got a chance to witness the fashion walk with Hussain Harba's statement leather bags At Galleria Vittorio Emanuele.
House of Mua Mua had an important message for us as well. "Don't give a chic", against bullying. It was a disco tutu party with positive vibes. Love spread everywhere. And a positive message to save the planet with glamming it up. "Too Glam to Give a Damn" The bling, ruffles and tutu lifted the spirits of everyone present with the DJ hitting the beats. The corset studded with pearls with a trail of ruffles with "Don't Give A Chic" pants was my favourite. The models themselves were having so much fun. And so was a four legged cutie who was wearing a tutu around his neck joining in on the fun. It's true, a collection is     basically the designer's representation of themselves. And after talking to Ludovica, my spirits were lifted. Before I could compliment her and her work, she stopped and complimented me instead. It was so much fun looking at the pop of colours all around, supporting people regardless of race, gender, and color.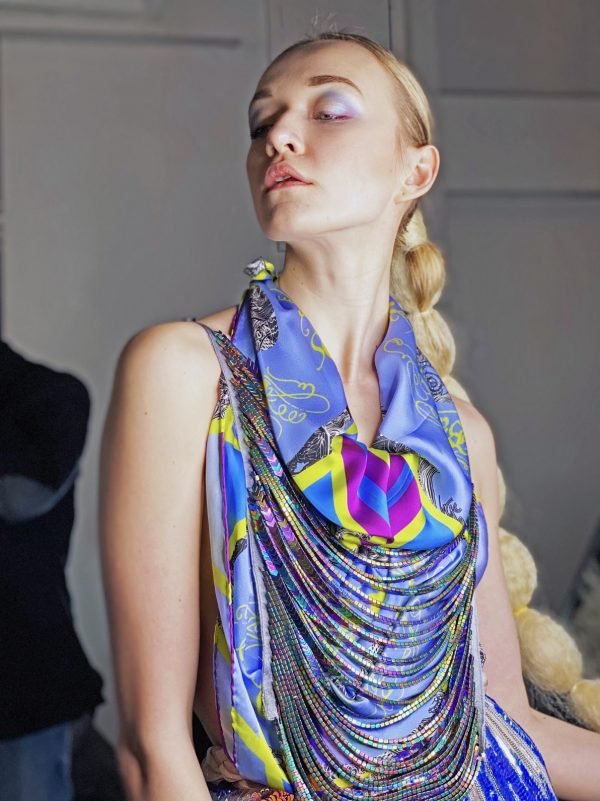 Another crazy experience was at the Milan Fashion Club's fashion show where some amazing fashion performances took place. Mixing art, fashion, dance and performance with the vision of the future served on a platter by designers like Steven Blanco, Bashaques, Urban Rains, Vonlippe with performances by dancers from Ivan Spinella's academy. This was unlike any other fashion show. We also went backstage to get you all a sneak peak!! 
In support of sustainability and the future, a lot of designers I met had a vision. But in present day, it is our responsibility to think of the future during this pandemic. Supporting the local and the underprivileged should be on top of our minds. A country like Italy that has given us all so much is hurting.  It should be our vision to do our best and give back to the country. Support each other in times like these.
---
– Written by Sahiba Baweja, Team AiSPi
Help us support the local fashion community of Europe! If you like the post, don't forget to share it and tag us @aispi.co and follow the AiSPi Instagram and blog for more on the latest news from the European fashion industry.