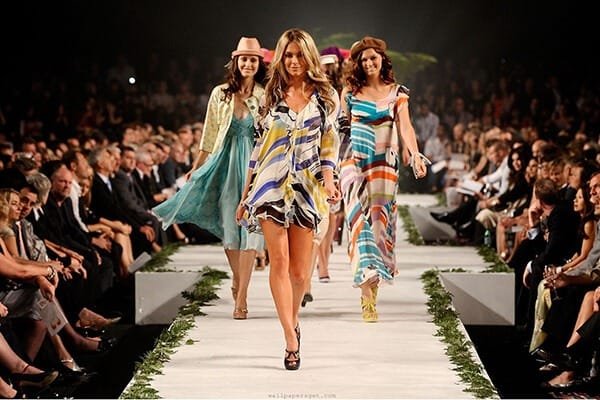 The fashion weeks are marching all across the globe, in the dozens of emerging designers and newest names, it is so easy to get lost. AISPI keeps its stylish little eye on each catwalk and carefully selects the most prominent, impressive yet emerging designers of Milan Fashion Week.
Viki-And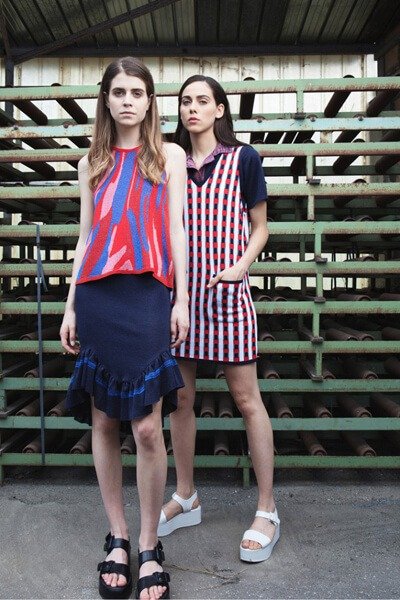 Bold colors and printed knits – this is how we can perfectly describe the Italian brand Viki-And. Jacquard knitting and the use of lurex yarn in its wide range of colors are the distinctive features of the brand. Viki-And offers every season a total look in knitwear with an image of contemporary and effortless elegance. The brand launched his first collection in 2017 and has launched 3 beautiful collections since then. In two years time, Viki-And was able to reach a hundred of sales points. Today, some of the top Italian fashion stores represent the designer.
Public Makes Image
Do you consider yourself stylish and do you like to wear comfortable clothes? Then you will love this one! Public Makes Image designs and produces raincoats, trousers, coats, leather jackets and an eclectic collection of leather footwear. Liene Grinberga, the brand designer, is inspired by people and the trends from street style fashion. As the name speaks for itself – Public Makes Image. Liene believes that it is people from the streets are the ones who create today's style. Her aim is to create clothes in which everyone will find something for themselves. Liene G. is always up to date with the latest fashion trends and appreciates quality. After a successful kick start in 2018, PMI is now available for shipping worldwide.
A-Line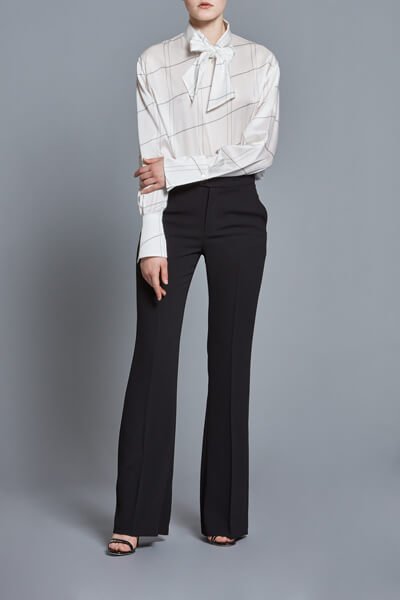 In A-Line's unique collection of shirts, you surely will find your own style. A-Line is where simplicity meets sophistication, resulting in shirts that compliment the female body and perfectly fitting the 21st-century women. The brand stands for elegance, maturity, and confidence. The brand's designer, Alexandra Carneiro, has 20 years experience in the textile industry. She has a lot of knowledge on what should hang in a women's closet. The designer curates natural and delicate materials such as cotton and silk to design functional, high quality and easy to wear shirts. The neutral shades and pastel colors create a soft look. The shirts are available for shipping through Europe and the price range is between €50 and €500.
Ailanto
Created by twin brothers Iñaki and Aitor Muñoz, Ailanto is a true definition of ornament and prints masterpieces. Each collection is a unique and exclusive combination of color, geometric cuts, and forms referring to avant-garde art. The designers highlight the signature style with unbelievably elegant and catchy prints that sourced from various pictorial techniques, for example, oil painting, collage, watercolors. Each item is a product of a splendid combination of craftsmanship work, high-quality fabrics and extreme attention to details.
Their collections go beyond simple fashion statement, Ailanto's pieces give a special glow and distinctive touch to your outfit. Their up-to-date collection is fantasies of an Asian princess with modest dark colors and plant-flower prints, the pieces bring out your feminine personality with style and royal modesty.
Alexandra Voltan
Being honest, there is no word "enough" in the vocabulary when it comes to a new pair of shoes in the wardrobe, especially, if this pair is a timeless and elegant classic of Alexandra Voltan's collection. These high-end women shoe breathes aesthetics of the most romantic and artistic city of Italy – Venice. This brand is inspired by the passion for adventures, love for the family and energy to live. Each piece of the collection is a unique re-imagination of classic designs with the touch of modern details as ornamented heels, bright buckles, and floral prints.
There is a timeless collection which aims to bring frozen in time beauty of exclusive high-heels in various colors and a final touch of the themed shaped buckles. Alongside, there are seasonal collections filled with aesthetics of a new fashion trend and yet stay tuned with a classy yet sassy vibe. They are suitable for any occasion and bring you on top of the world regardless of the heel size. The shoes that will conquer your heart and stay there forever.
Alessander Smith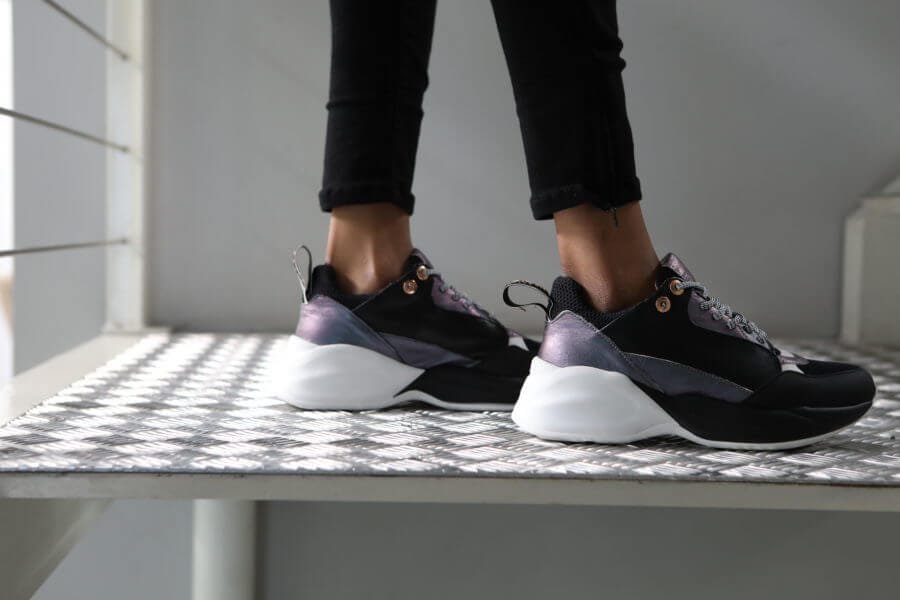 Let's be honest girls, no matter how comfortable and amazingly uplifting the heels are, you still have this craving for a nice pair of sneakers in your closet somewhere in the back of your mind. Even though there is no fashion surprise in combining dresses and sportive shoes, Alessander Smith brings sneakers to a whole new level with its statement-like style. The designer takes an ordinary shoe and turns it into the fashion adventure, you cannot resist but try. The sneakers in pastel colors will claim a soul of a beautiful stylish princess, gold and bright ones will definitely catch an eye of a warrior and ad independent fashionista, and many other options are here to express your true identity in the most fashion-wise way.
Anonyme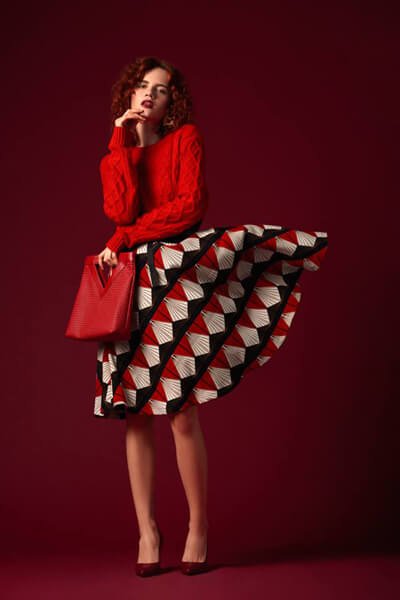 There is something truly mesmerizing in the geometrical forms and patterns of Anonyme's pieces, certain subtle elegance that hides in between strict lines. Something catchy yet simple, something beautiful yet modest. The pieces with a strong vibe of the 70s and 80s, bright out the femininity and mystery of modern women soul. The brand breaks the standards of prices in high-end fashion and curates high-quality affordable stylish pieces, each piece liberate a true self of a fashionista, enlighten her essences, and empower women with every item. The designers hide behind masks of anonymity to let the clothes speak for themselves. The sophisticated prints and delicate silhouettes celebrate the shapes of the female body in the chicest way.
---
Want to know about the Milan Fashion Week, boutique stores near you or discover emerging designers?
Click here and dive into the world of top European boutiques and designers with AISPI! Don't forget to follow us on Instagram for more unique findings.