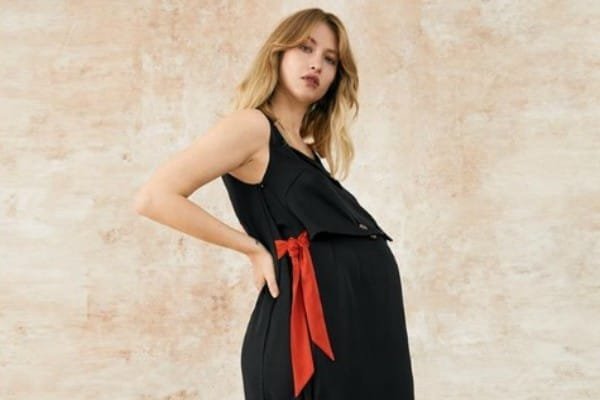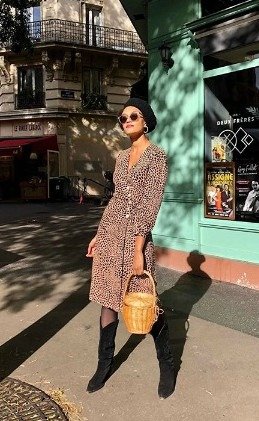 Mother Rose, besides offering beautiful apparels also prides itself on being a sophisticated brand that takes into account innovation and functionality for expecting mothers from before the pregnancy phase continuing above and beyond. Cleverly designed hidden mechanisms play peekaboo, coming out at different stages of the pregnancy to give the evolving body a flattering fit and the mind a sustained self-confidence. Women with no baby bumps are not forgotten however as Lauren aims to indulge women of all sizes and shapes.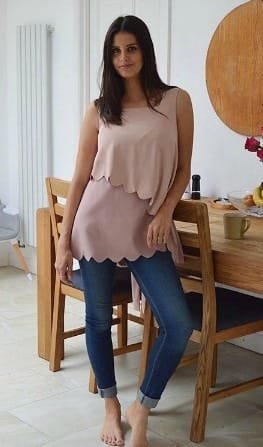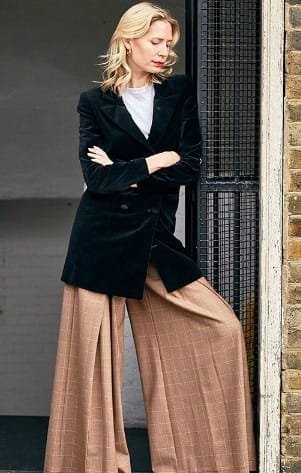 I was absolutely stunned when I realized Lauren was a speech therapist before embarking on the venture of Mother Rose and was anxious to hear her story which she patiently took me on. At the end of our conversation, I realized Lauren's journey was nothing short of challenges, losses, rises and falls, hard work but above all, a compassionate individual with grit and perseverance ultimately reaches her destination. Her story is a must-read!
A speech therapist to designing maternity wear. What and why led you to maternity wear?
I used to be a speech-language therapist working with brain trauma in the neurological department at a hospital and later on in the community. Although it's an incredibly interesting career path, it's also a sad part of the medical discipline because you're always working with people who have been through an awful lot. What I did love about speech therapy were the creative programs that I created so as to enable my patients to trigger a new pathway to reach repressed information. This kind of thinking was a big part that contributed to the initiation of Mother Rose.
I remember having a conversation with my sister where she asked me what I would like to do in a dream world and my impulsive response was to be a designer. And as chance would have it, she got me some work experience for a couple of weeks, which was perfect for me as I needed to see for myself if I could actually do it. From there I became an assistant menswear designer for Asos, Topman, and Urban Outfitters and also did some jewelry and accessories designing among others. This is when I wanted to further strengthen my knowledge and expertise and really learn my trade so I did a couple of courses in design and fashion illustration at the University of Arts in London.
Around that time a few things happened in my life that led me to specialize in maternity wear. A lot of my girlfriends were having babies and some very important women in my life were diagnosed with illnesses. I saw these women go through massive body change and a crisis of confidence, losing their sense of style. I started styling them by accident but this is where I tapped into my therapy background combined with my design eye and from there, I started to work with women who were pregnant and in postpartum. There was nothing relevant or stylish that represented them. This made me realize that there was a real gap for beautiful, and functional maternity wear for expecting and new mothers. And that's how Mother Rose came about.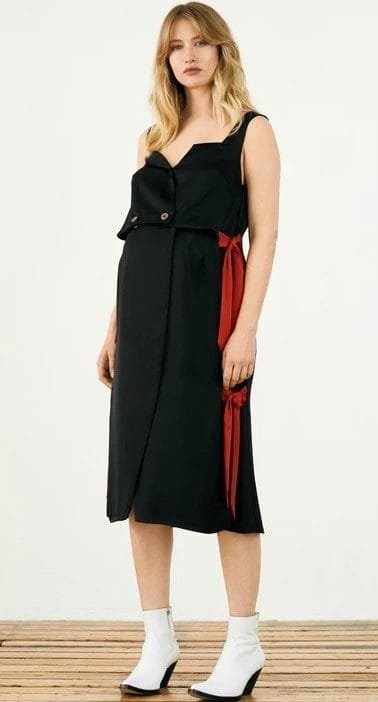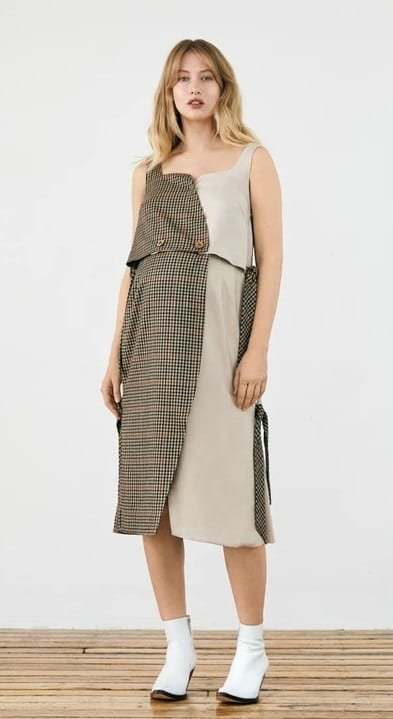 How did you work towards getting where you are today? Do you have prior fashion designing experience?
Since I was about six, I've had books and books of my sketches on clothes. I used to put on fashion shows for my mum with towels and raided my grandma's closet. My mum was an artist and my grandma used to make clothes so it has always been something that I've been interested in and excited about but didn't pursue it until I got that first work experience.
What is the design ethos of Mother Rose? How do you find inspiration for each design/collection?
The ethos of Mother Rose is to really make women feel confident, powerful and gorgeous in the transitional period of motherhood. And although the collection is geared towards pregnancy and postpartum, it still caters to all body types. The design principle behind these clothes is that they adapt to your body and you don't adapt to them so you can be of any shape and size and fit into them.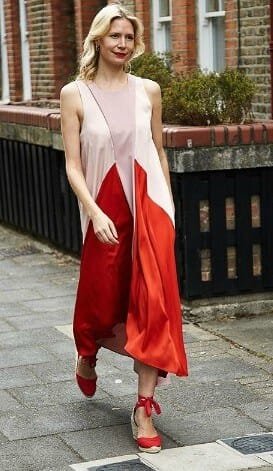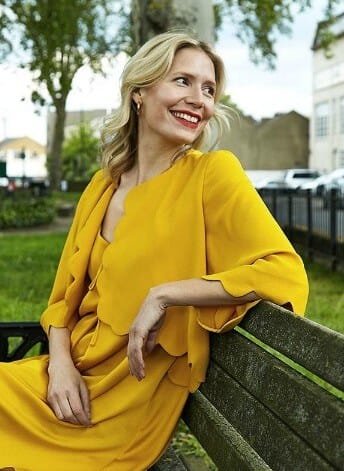 Women go through a complicated journey right from the change in their bodies and minds so I took that on board and asked myself how can we address this? I conducted massive research around the world before creating my first design. For instance, I invented a design called the tuxedo cigarette pants with a side silk panel stitched with contract fabric and an adjustable tie for swollen knees. All you have to do is open up the ties and it becomes a tuxedo and you don't ever have to feel conscious about wearing tight leggings over a swollen knee so it's a more thoughtful and considerate alternative.
Can one piece from your collection travel from pre-pregnancy to post?
They all do. Each piece of clothing has hidden mechanisms, excess fabric, pleating in the side panel, shoulder fastening, or multi buttoning at the back to conceal any excess skin. The clothes are designed to adapt to every stage and every part of the body with a flattering fit so the emphasis is on the mum rather than just the baby bump. All the pieces can be used at postpartum comfortably for breastfeeding but some pieces especially come with an attached cape which you untie to cover yourself whenever necessary. It's intimate, stylish, and efficient.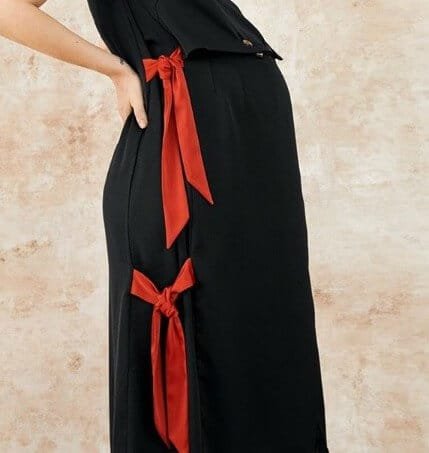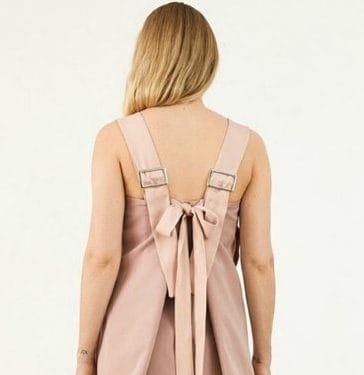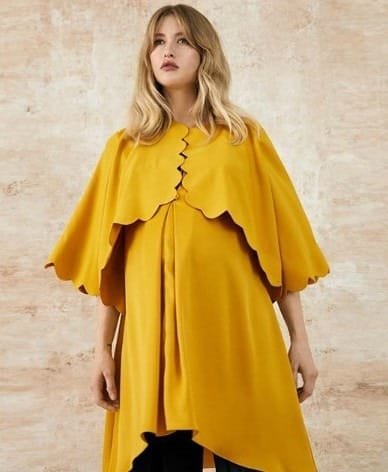 How do you as a brand distinguish yourself from the other maternity wear brands in the market? What is the impact you hope to leave behind?
Although a lot of brands are getting better in terms of technology, fit, and innovation, there is still scope for improvement and it's something I'm constantly thinking of. The women who wear Mother Rose are professionals who have to feel bold and confident, or special for an occasion. The design principle of Mother Rose where the clothes adapt to the body makes it more streamlined. I also think we are slightly more elevated and thoughtful in the construction of the garments for the breastfeeding phase. I intend to bring about body positivity, confidence, and sustainability since all the clothes are designed to evolve with the body, and fabrics picked are trans-seasonal.
Do you sell online exclusively? What are the pros and cons of an online business with regards to maternity wear?
Mother Rose is exclusively online and I'm in the midst of talks with a couple of boutiques who are interested at the moment. Although selling online is an amazing opportunity and a brilliant space to connect with people, what's really difficult with it is that women obviously feel the need to be able to go into a shop and physically try on the clothes when your body is constantly evolving. So I need to start doing more pop-ups and having more physical presence at stores because I feel like when people touch and feel the fabric as opposed to seeing it online, it makes more sense as pictures just don't do enough justice.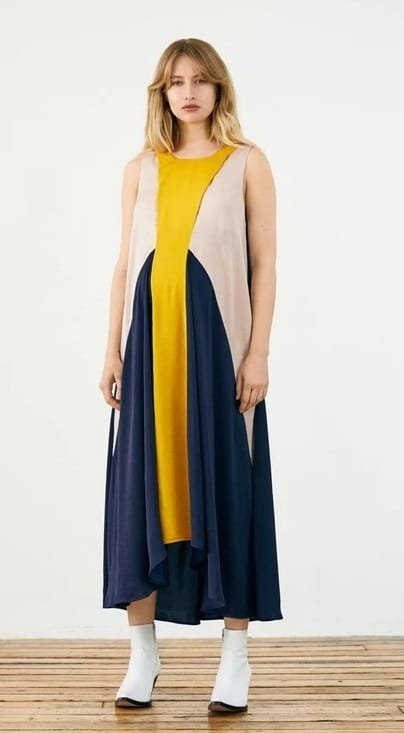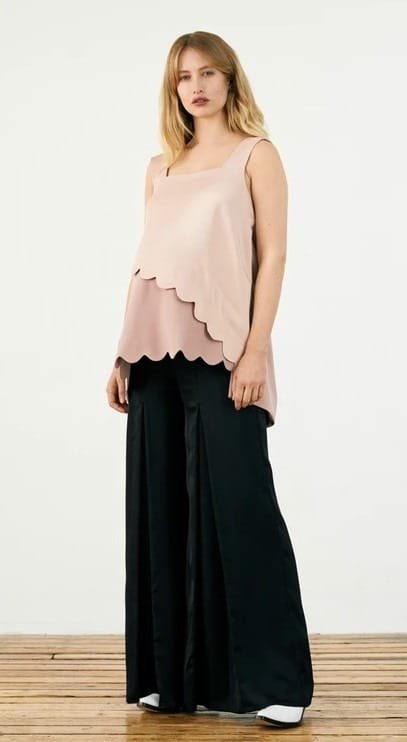 Do you hope to achieve anything in the movement of femininity with your brand and design?
Absolutely. So many women suffering from postpartum and depression become completely lost and I want to make them feel strong, powerful, and sexy at a time when they're feeling delicate. My absolute dream would be to be able to alter the perception of maternity and innovation in the fashion industry as right now, it's not really believed to be a sexy word. I want to convert that into a domain that is gorgeous and dynamic. Mother Rose looks at femininity in a different way as it doesn't necessarily have to be a super pretty dress but it can just as well be a pair of wide-legged check trousers or a scallop shirt. I would love to be able to make an impact on how maternity and innovation can modify fashion.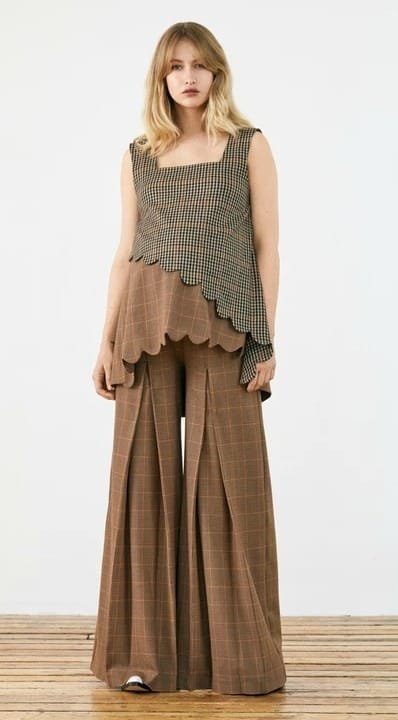 Where do you see yourself in the next five years and how do you plan on growing your brand?
I would love to see the brand pop up around the world. I've had interests from Canada, the USA, Japan and I feel like I could do well in the Middle East because of my modest designs. I also want to extend my designs into womenswear, children wear, footwear and accessories, and probably go into menswear at some point. I'm designing my next collection for Mother Rose at the moment which is the next exciting thing to look forward to.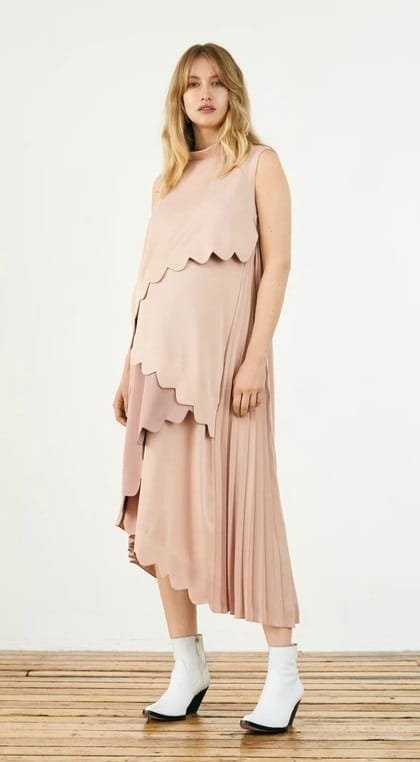 What would you have to say about the concept of AISPI?
I love it! I think it's really cool. The aesthetic is gorgeous and I felt really privileged that Aisha picked Mother Rose since the brands she picks are beautiful so it's a real compliment. I also love the fact that it has a tracker idea and is sort of a super cool lonely planet for designers, shops and stores. It's hard for emerging designers to get themselves out there because there's a lot of noise so the backing of new designers is great and I appreciate AISPI taking an interest in Mother Rose.
If you're a soon to be mom, shop with Mother Rose and expect in style. If motherhood is not currently up your alley, you can still take a peek because at the end of the day Mother Rose is dedicated to all the strong and sexy women, bump or no bump.
---
– Written by Sureka Naven
Like what you just read? Our Instagram and blog has more on the local fashion community in Europe – everything from the local designers to the artists you need to know!