September is the most important month in fashion. Every major city in the world bustles with anticipation as everyone eagerly awaits the weeks that dictate fashion trends for the upcoming new season. And one of the most significant ones happens right in the fashion capital of the world, Milan. 
This year, Milan Fashion Week will happen from the 21st to the 27th of September. The schedule released by Camera della Moda promises a mix of physical and digital shows, with the scale leaning towards the former. This power-packed week-long event will be host to some of the biggest designers and brands, including Fendi, Prada, Max Mara, ETRO, Salvatore Ferragamo and Versace.The season will see a number of brands make their debut, including MM6 Maison Margiela. 
While most of the shows are only accessed by invitation or by appointment, there are a number of them which are open to the public as well, some at a small cost. If you're in the city and meet Italy's 'Green Pass' criteria, then trust us, you cannot miss these amazing shows. Take a scroll through our list to know more details.
Gian Paolo Barbieri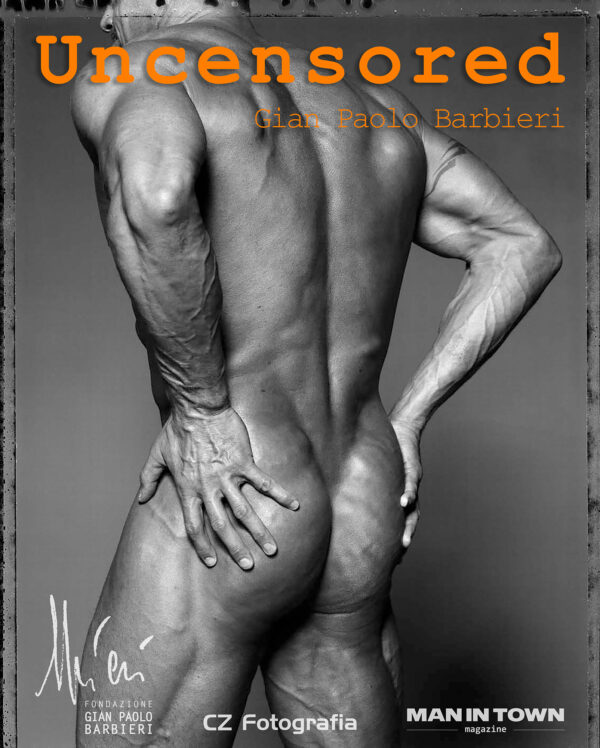 When: 22 September & 25 September | 10 am to 4 pm
Where: Gian Paolo Barbieri Foundation, Via Lattanzio 11 Milan
"Uncensored" is an exhibition event presented by Gian Paolo Barbieri Foundation in collaboration with CZ Fotografia by Catia Zucchetti and MANITOWN by Federico Poletti. Giving voice to the explosive force of eroticism, beauty in the shape of human bodies and the curiosity present in  human features, this event is dedicated to the erotic production of Gian Paolo Barbieri. 
While the event is open to the public, don't forget to make an appointment beforehand. 
Furla
When: 22 – 27 September | 3 pm to 8 pm
Where: Piazza Duomo, 31
Italian luxury brand, Furla, is unveiling it's new sustainable collection 'Re-Candy' on the second day of Milan Fashion Week. While the inaugural event will only see industry insiders, the installation will be open to the public afterwards. As this exciting collection has been tightly kept under wraps, we can honestly say, it's not one to be missed!
The World Of Vogue Talents
When: 23 – 27 September | 7 pm to 9 pm
Where: Digital Event
This Milan Fashion Week will see a second iteration of the Vogue Talents program which was initially launched in 2009 to highlight the talent of emerging fashion designers. The platform has seen a complete revamp for this event through the lens of environmental sustainability and social responsibility. This time, it is called 'The World of Vogue Talents–The New Frontiers of Awareness. The relaunch of the platform will be celebrated with a video featuring a dance performance by Milan's Civica Scuola di Teatro Paolo Grassi.
Plan C
When: 24 – 26 September | 12 noon to 6 pm
Where: Via Tajani 1
Plan C, the contemporary edgy label from Milan, is showing their newest project called Tokyo And Its Contemporary Storytellers. In their first ever collaboration with Perimetro, this exhibition aims to promote different art forms and involves a series of visual stories about their city. An exhibition of 8 stories, this collective look will showcase a photograph of the Japanese city of Tokyo.
While this event is open to the public, you must register to enter on their official website.
Fashion Hub Market
When: 22 – 27 September
Where: Via Turati 34
Supporting emerging brands from around the globe, this year this market will be a must-visit event during the Milan Fashion Week. This project of the National Chamber of Italian Fashion will see designers from around the world debut their clothing and accessories collection. It will have four key exhibits. In their Designers For The Planet section, you'll spot Tiziano Guardini, Gilberto Calzolari and Re-Generations. There are also four Hungarian designers who will be spotlighted, all of which are not to be missed. Don't forget to stop by this amazing market. 
To see all the programmes, don't forget to visit the Camera della Moda website!
---
– Written by Team AiSPi and sourced from The British Fashion Council
What's more? If you'll like to see the city and get an insider's view of the London Fashion Week, our founder Aisha S. Kothari would be attending. Don't forget to closely follow AiSPi on Instagram during those days to catch some behind-the-scenes glimpses of the show!