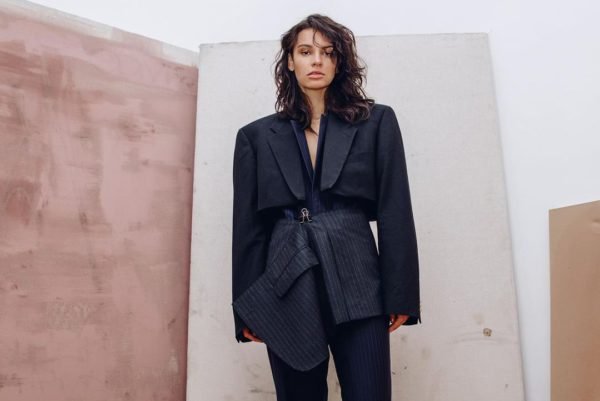 Based in Prague, ODIVI was founded by Iva Burkertová–the designer and creative director of the brand. As the creative force behind the brand, she loves to seek balance in extreme contrast and combines her two biggest passions–extreme sports and modern urban life. 
Today, ODIVI has become a movement, community and lifestyle that embraces all aspects of life, including fashion. The brand encourages women to seek out personal freedom and push their limits. Highlighting the stories behind each of their pieces is important to the brand. They believe that understanding the purpose, intent and design that goes into each will help build a better, more sustainable future.
"Comfort zone became a really big issue for me recently. I'm doing my best to leave it as often as possible. " Iva Burkertová.
Comfortable, Versatile & Conscious Clothes
Merging streetwear with high fashion, ODIVI designs clothing that's utterly comfortable, super stylish, and conscious–all at the same time. Their collections have earned a place in the closets of style icons thanks to the voluminous shapes, architectural silhouettes, and an effortless style.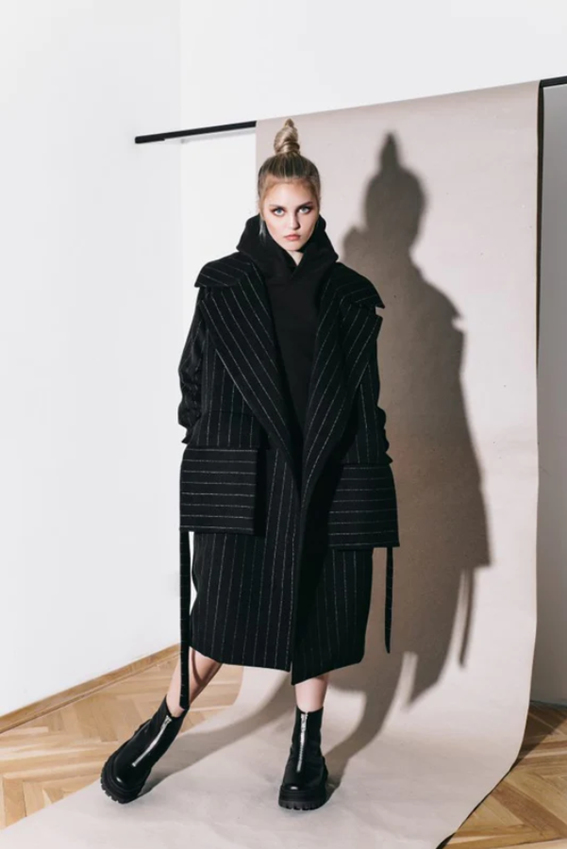 The brand designs clothes for adventure-seekers, free-spirits and those who seek experiences. Their signature style is versatile, contemporary yet conceptual. From elegant ruffled outfits to fluid silhouettes with a masculine edge, you'll discover pieces that are effortless and beautiful. 
ODIVI experiments with contrasts–merging two opposite elements together to create something unique and beautiful. The brand is a harmonious melody of contradictions–bold yet subdued, eddy yet classic, feminine yet masculine. 
Striving to build a more environmentally-conscious brand, ODIVI has incorporated several practices within their daily functioning to ensure they respect the planet. The Prague-based brand places great value in experiences. They want people to know the story behind the garment, along with the purpose of creation.
Furthermore, the brand manufactures and designs clothing locally using certified, biodegradable, recycled or recyclable materials. To ensure ethical practices, they routinely inspect their factories to ensure the optimum working conditions.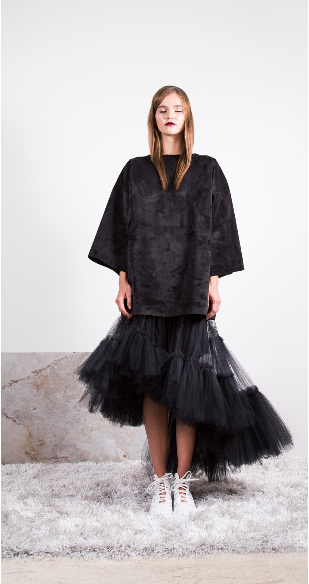 ODIVI was launched in 2010 by designer Iva Burkertová. This Czech brand is known for their unique approach to fashion which valued story and experiences beyond just aesthetic. 
Contemporary, urban and usually poetic, their collections carry incredible stories with them. Geometrical shapes, unisex designs, elegant yet romantic features, and more are the signature of the brand. Committed to sustainability (without using the word), they create seasonless clothing using thoughtful materials like recycled fabrics, upcycled materials, and more. Furthermore, you can also rent pieces if you're shopping for a specific occasion like a wedding. 
In 2018, the brand collaborated with Prague-based streetwear label Rap to create a fun collection. The brand has also worked with design house Haifa al Muhanna to create minimalistic, sleek collections fit for the Arab market. With many artistic collaborations and new projects, ODIVI continues to gain recognition on an international level.
Written by Penka Slavova Dimitrova 
All images are courtesy of the brand.
Visit our Prague city page to know more about the boutiques there. If fashion is your religion, then read more articles on our journal page. Don't forget to follow AiSPi on Instagram.