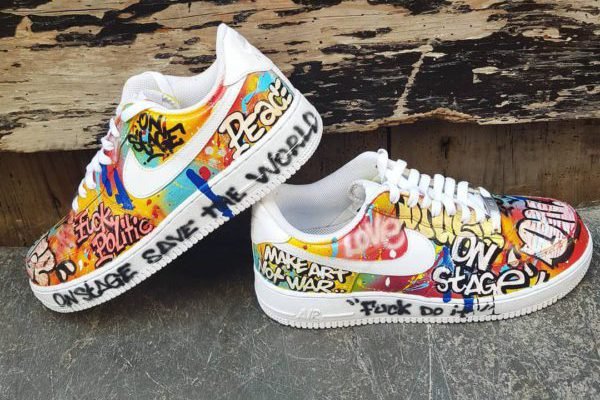 St Tropez is well known for being one of the chicest locations on the Côte d'Azur. However, leaving aside the ramps of the citadel and the pétanque games under the plain trees of Place de Lis, this dreamy yacht stopover where celebrities made themselves at home every summer hides some secrets underneath the lush vegetation.
Where the art meets fashion: On Stage
On Stage is an eminently urban clothing firm with a lot of soul located in the heart of St Tropez. With an underground and daring style of their own, its three creators use polychromous techniques with paints and sprays in order to give life to well-suited to confident spirit garments.
Where does all this inspiration come from? Since the 1970s, pop culture has been expanding and creating new branches which now includes pop art, neo pop art and other variables such as free pop. All of which have become increasingly popular.
The various galleries in St. Tropez have endeavored to permanently present great names of contemporary art in the international scene but also to support young and emerging artists. On Stage is undoubtedly influenced by artists such as Moga, Aaron and Aiiroh whose works are performed using a palette of vivid colors and the insertion of typefaces and silhouettes inspired by the universe of pop culture.
Canvas or clothing? A matter of perspective
The brand designs garments as if they blank canvas were, only to subsequently transform them into completely unique pieces. Jackets, trousers, T-shirts, even sneakers: no textile can escape the designers! They also dabble in accessories, from wallets to backpacks. Brimming with creativity, the trio love experimenting with colour, textiles and designs.In short, one only has to select the stone, they will build the façade.
Vivid colours dress a wide range of characters the pop up generation grew up with: Betty Boop, Uncle Scrooge, Mickey and Minnie Mouse are some of the most popular emblems of the brand. However, if you're expecting a dreamy Minnie with freshly baked cakes, you'd better amend your mind. On stage designs are young, rebellious, and city-bred. Due to its ironic and irreverent essence, designers better prefer to add their own derisive touch to endorsed luxury brands and classic characters.
Last but not least, the pieces are made to order, or with a single model per design. One can come in and see what's available in the shop at a ease and to what extent you identify with it, however it's also possible to create your own statement in collaboration with the artists. Your logo, your design, your colours, your feelings. This is why each garment is so special and literally unique. Take a glimpse at their curation below: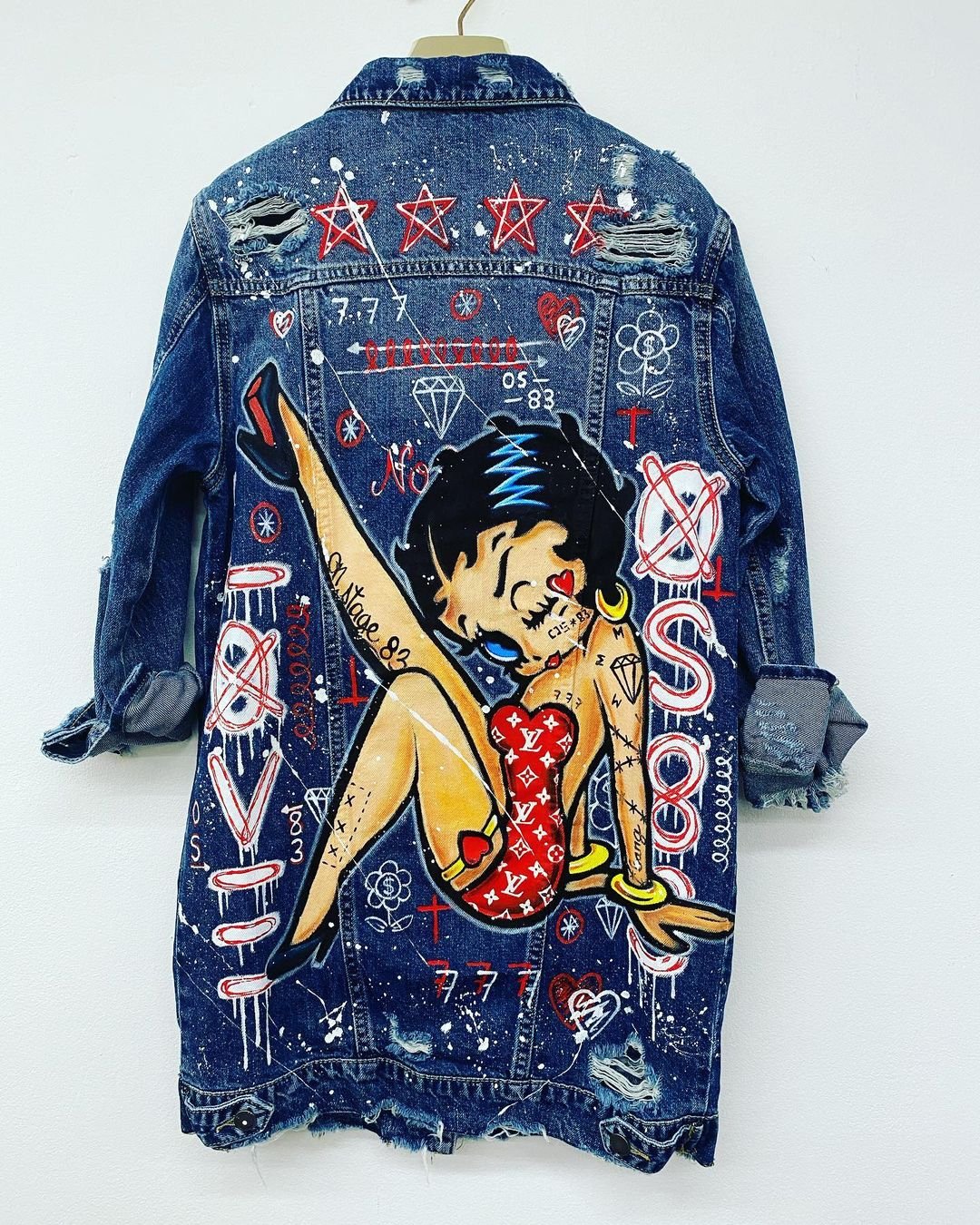 All images are courtesy of On Stage.
---
– Written by Clara Antúnez Martínez
To know more about the boutiques of St. Tropez, visit our city page. Follow us on Instagram for a daily dose of the best of European fashion.