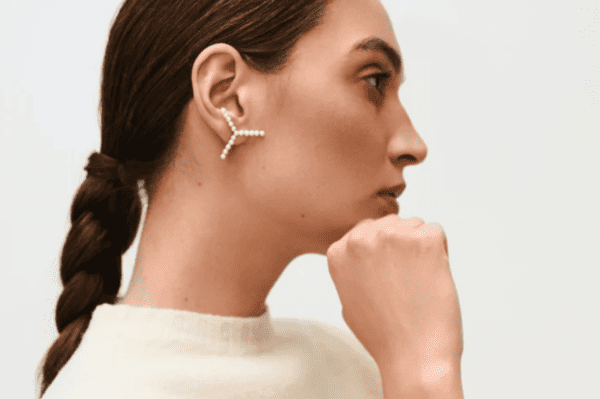 Paris is the city of love, passion and most importantly (at least to us) fashion! Here eccentric simplicity is beauty and one cannot miss out on how this translates into stylish clothes and accessories. So is it any wonder that the jewellery creations that this city has to offer are works of art?
Discover our list of the top AiSPi-ed boutiques one cannot miss in Paris when shopping for the most unique jewellery pieces. 
Founded in the 1980, this multi-designer boutique began in Paris in an art gallery on the Champs-Élysées. The store was launched by Martine and Armand Hadida who wanted to showcase the most cutting-edge contemporary designers.
Today the fashion boutique is known for their engaging, forward-looking vision. With three boutiques in Paris and one in Los Angeles, they carry a varied curation of designers which welcome in diverse global perspectives.
Their collection of jewellery is truly admirable. It includes Rosa Maria, MØASIS, AKILLIS, Werkstatt, amongst many more. Leclaireur seduces and surprises through its jewellery collections and carefully selected designs. This boutique houses essential pieces that can complete and perfect your stylish outfits. Engage in what's to come and dare to disrupt with Leclaireur's ultra-contemporary jewellery.
Address: 10 Rue Boissy d'Anglas, 75008, Paris; 10 Rue Hérold, 75001 Paris; 40 Rue de Sévigné, 75003 Paris
LEMAIRE is a French fashion brand that offers a timeless Parisian style in their garments and jewellery. Cosmopolitan, sophisticated, and luxe influences are predominantly present in each piece.
LEMAIRE's jewellery collections are purposely modular. Supple yet creative silhouettes and versatile colour palettes allow these to be worn, accented, and restyled over time. Craftsmanship in both fabrication and quality materials is a constant. LEMAIRE jewellery lends practicality and adds an effortless touch to stylish looks. Flow outside the box with these unique Parisian pieces.
Springsioux will take you to the exclusive, dark side of high-fashion jewellery. In this Parisian boutique you will stumble upon groundbreaking collections composed of bold pieces. Pointed studs, shimmering crystals, elegant tassels, metals contrasting on leather, you name it; Springsioux is not shy. 
The boutique curates unorthodox pieces with a slightly gothic aesthetic, which is heavily prevalent through the dark colours. Add a little bit of mystery and full blown confidence when you style your next look with Springsioux jewellery.
Address: 19 Rue Charlot, 75003, Paris
Parisian fashion brand Koshka has an amazing collection of jewellery. This brand's pieces embody contemporary femininity and accentuate the body beautifully through their shapes and details. It's all about pure elegance and finesse that create sophisticated simplicity.
Koshka jewellery pieces can be combined and adapted to all lifestyles and applied to diverse occasions, which is amazing for completing an ideal wardrobe. 
Address: 36 Rue de Poitou, 75003 Paris
Tom Greyhound is a modern multi-designer fashion boutique that has a lovely selection of fine jewellery. Shopping at this boutique will assure a special experience; its carefully curated selection of designers perfectly parallels its sophisticated and elegant décor.
The boutique's global outlook is evident through its captivating use of space and volume which allows cultural codes to combine.
Its identity is clear; it is a store entirely dedicated to a multicultural and contemporary approach to fashion. Individuals who personally experience this shop discover refined themes of stand-out apparel, accessories, and jewellery. Its first-class selection of jewellery designers includes Jil Sander, Y-Project, Sporty & Rich, and more. Tom Greyhound jewellery exudes wit, imagination, and creativity. Now you can express yourself with these lovely pieces.
Written by Hannah Gabriella Armstrong Méndez.
All images are courtesy of the respective brands.
Get to know more about the boutiques in Paris through our city page. Visit our Instagram to know more about the latest European trends.