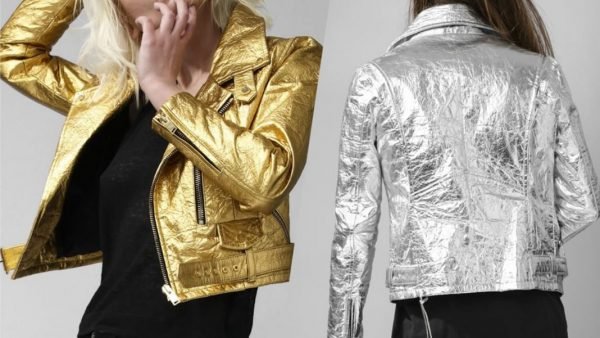 Originally from Spain, Dr. Carmen Hijosa was working as a consultant in the Philippines on the leather goods industry there in the 1990s when she saw up close the negative impact the process of mass leather production and chemical tanning was creating on the environment. At the time, the only other option available within the industry was PVC, but that was not really appealing to her either.
Determined to create a version of leather that retained all it's original qualities, minus the environmental impact, Dr. Carmen Hijosa created Piñatex – a sustainable leather variant that had a minimal environmental impact, created a positive social and economic impact and was just as luxurious, if not more, when compared to animal leather or PVC. Her efforts to ensure that the textile reaches a wider client base led to the foundation of Ananas Anam, a UK based company that leads the production of Piñatex in the world.
The manufacturing process
Decortication
Washing
Drying
Degumming
Finishing
So what is Piñatex exactly and how is it made? An idea that is fast catching up in the international fashion industry (with more and more of the world's leading designers opting to veer their brands towards sustainability, fair trade and conscious fashion), Piñatex is a textile variant made entirely from pineapple leaf fiber – an agricultural waste product – that ensures that the raw material requires no further processes to produce.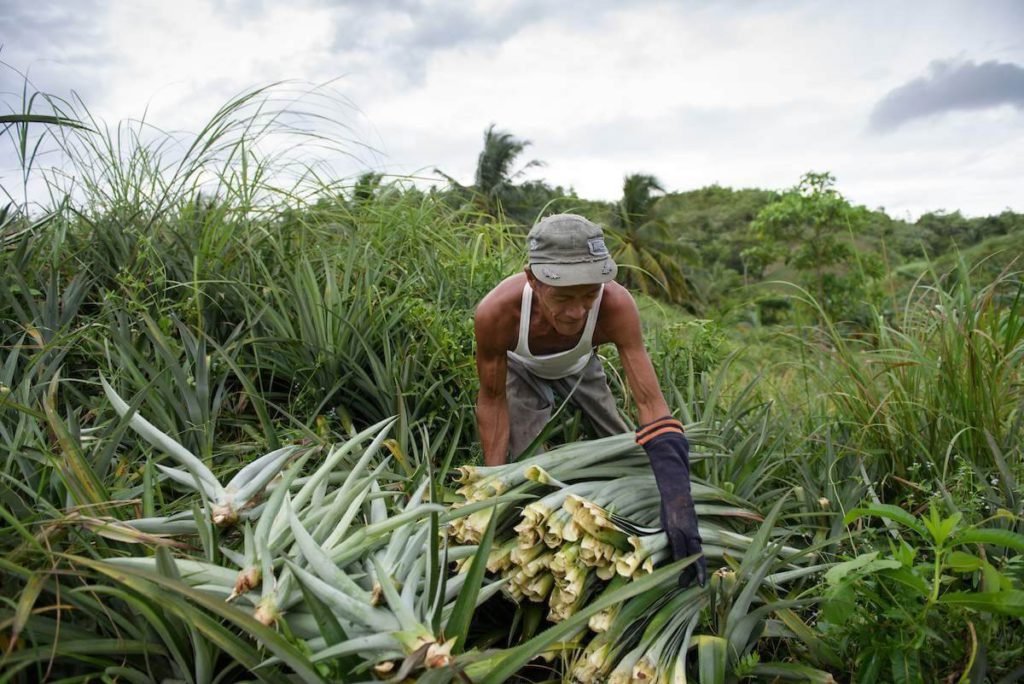 Once the leaf fiber is harvested, they undergo a procedure called decortication – wherein the longer fibers from the leaves are removed. Post that, the fibers are washed, dried and made ready for the next part of the process, called degumming. During degumming, the fibers go through an industrial process that converts them into a non-woven textile. This textile forms the base of Piñatex.
These rolls of non-woven textile are then transported by Ananas Anam to a special facility in Spain where they undergo a unique finishing that gives Piñatex the same luxurious look and feel as animal leather, making it tough for even the most discerning eye to make out the difference between animal leather and Pinatex leather.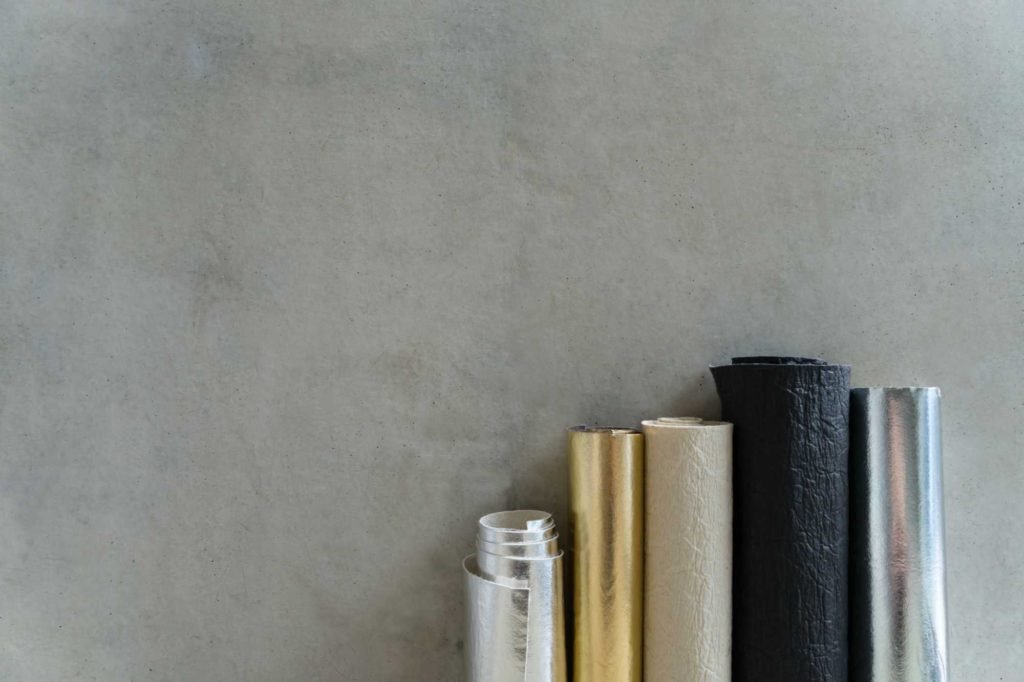 Brands using Piñatex
Hugo Boss, Altiir London, Mashu London, among others are some of the brands working with this new-age material.
Since it's commercial launch in 2015, Piñatex has been picked up by more than 500 designers from around the world, prominent among which is fashion giant Hugo Boss; the brand used the pineapple based textile in the construction of it's vegan sneaker line, retailing in-store at the start of this year.

Also at the forefront is Altiir – which uses Piñatex to make their line of ultra cool biker jackets. The creative director of the brand – Timothy Turner-Sutton – notes that customers find it hard to believe that the jackets are not, in fact, made from animal leather.
We also love AISPI discovery Mashu – a handbag label based in London, which uses Piñatex in the construction of it's uber-cool handbags and reuses wooden waste to make it's signature handles. The brand is a shining example of how fashion brands can include the values of sustainability and conscious design within their product offering.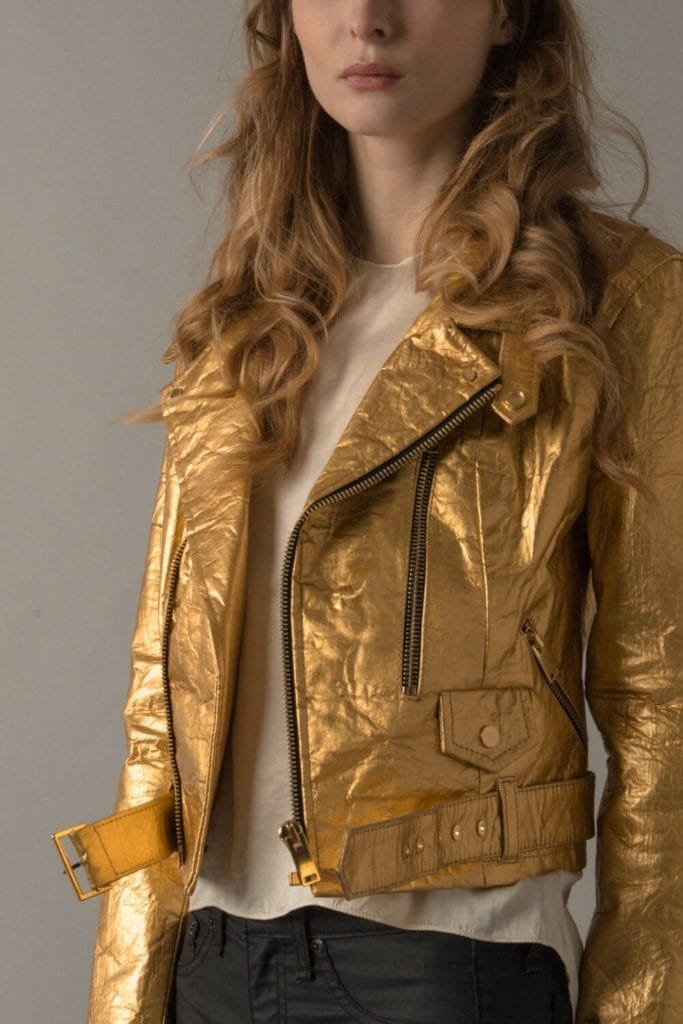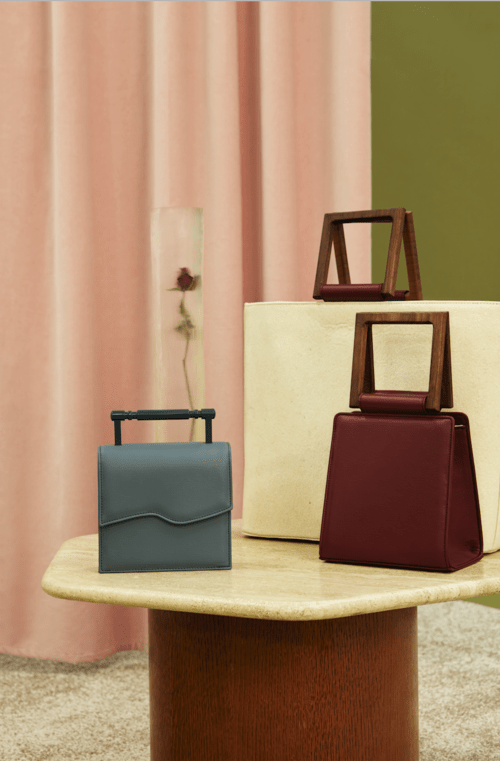 At it's core, Piñatex is a product that is completely cradle to cradle – with it's very idea of using agricultural wastage as its raw material, the entire process of producing the textile has a significantly lower environmental impact and also brings in better economic conditions for the farmers as it allows them to fully utilize their crop.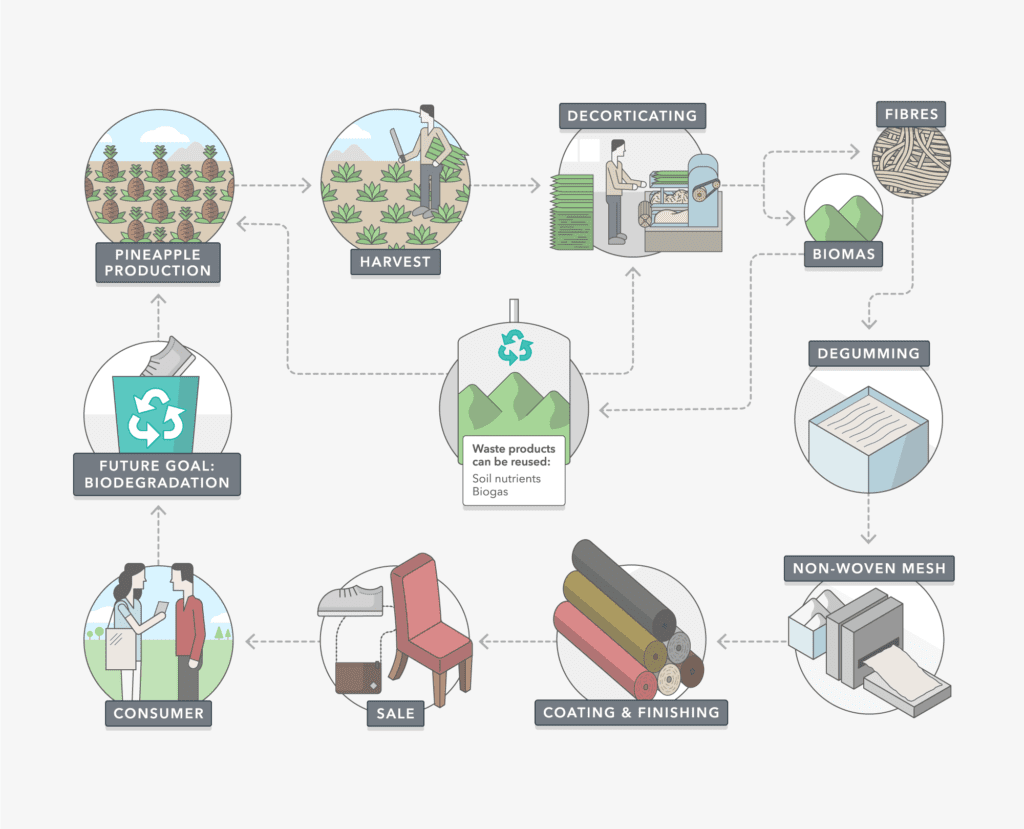 We are all for fashionable alternatives that look and feel good, and we are sure you will find it interesting too. For designers who are looking at introducing Piñatex within their collections, Ananas Anam retails swatches as well as rolls of the textile in a wide range of colors and texture options.
All images are courtesy of Ananas Anam.
---
– Written by Soha Joshi
Follow the AISPI Instagram and blog to catch the latest updates on the fashion community in Europe!