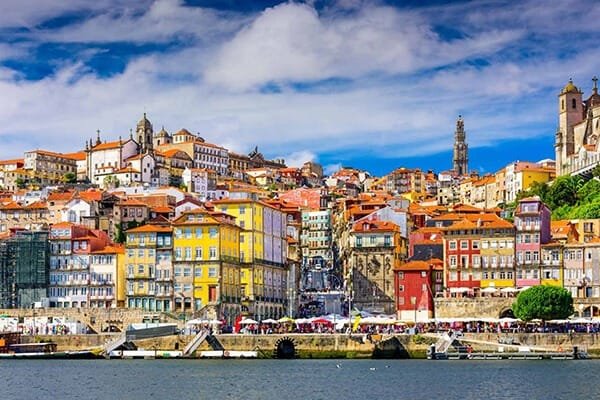 Oh, dear Porto, your vivid colorful houses and long beautiful coastlines are still present in my dreams! This city takes you to the whole new adventure to explore the heritage of medieval architecture, old UNESCO protected vineyards and strikingly delightful wild nature.
Porto is a Pandora box of bright memories and fusion of positive emotions, coming here is a must-indulge for any girl who strives for an immersive luxury experience. AISPI carefully curated a scenario for a day full of shopping in the top of boutiques and unique experiences in food and wine tasting delivered to you by our partner Wine Tourism in Portugal.
Morning (10 am – 12 pm)
Mornings are my personal favorites, especially, during sunny days. It is truly inspiring to kick start the day with a splendid aroma of freshly brewed coffee when the warm rays tenderly touch your skin. To have such an important guilty pleasure moment visit Spirito Cupcakes & Coffee in the Praça de Gomes Teixeira 36. Located in the amazing historical square, this place can knock you out with a wonderful selection of cakes and gelato which are not only Insta-worthy looking but also absolutely delicious!
The stops in the upcoming shopping adventure are the boutiques with an extremely cozy and warm ambiance. The casual style of these stores does not diminish the elegance of each piece. They offer you nice selections of reasonably priced stylish everyday ready-to-wear options. These boutiques have selections of classy and sassy pieces with character and sense of delicate style.
Out To Lunch
Out to lunch is a kingdom of street style. If you feel that classics is restraining your personality and you feel like you want to break boundaries of boring everyday ready-to-wear clothes, this boutique is an opportunity to look beyond ordinary and conservative fashion into the world of funky and playful items with a strong positive vibe. Nicely priced under €100, the pieces have been curated from the various designers across the globe so you can have a taste a street fashion in every corner of the planet and try out something unusual to express yourself at full.
Click here to discover
Magasin
Magasin is located in the famous Centro Comercial Bombarda which is a mall dedicated to emerging designers. This shop is right at the entrance and a door to the world of fashion for a romantic and very elegant woman. The boutique looks like a true theater room. Full of mild light, ambient lamps and a gold radiance, this store represents the beauty of professional and elegant fashionistas who want to share their identities and style in the very classical manner. Mostly priced between €200 to €400, the wonderful pieces hide the beauty in fine and delicate details of simple silhouettes and silk fabrics.
Click here to discover
Lunch (1 – 3 pm)
The lunchtime is approaching, though Porto has many magnificent places to have a meal to match the tastes of all gourmands and foodies, AISPI and Wine in Portugal have something very special in store for you. DOP is not just "oh, again" fine cuisines restaurant but simply the best one. Its location is as spectacular as its dishes and services. The restaurant found its home in historical Palácio das Artes which included into the World Heritage list. Joined together with the beauty of the building, Rui Paula, the owner, brings the cuisine to the level of finest cultural gastronomical experience rather ordinary dining. The visitors can enjoy delicious menus coupled with wine recommendations which perfectly match the expectations and even more.
These are boutiques you must hop in before diving to crazy night outs in Porto, the type of shops you visit when you have a feeling that there are things missing in your closet but you have not decided exactly what. They make you remember that there is always room for something new in your life and wardrobe as well. So, don't lose a chance to discover new styles and sides of your identity along with them!
Chiadu Terrace
Chiadu Terrace is chic, chic and again chic. Fascinating neon accessories and boho vibe clothes make you remember old good beach travels and road trips. Crazy colorful skirts, loose sweaters, comfy and playful sandals priced €50 – €100 are an affordable way to add a summer mood touch to your outfit and spread sunny vibes. This place is all about fun so take a chance to visit and explore. The mother-daughter duo energizes you with the ambiance of relaxing and chilling. If you are craving a break from your routine classic outfit, come here to get their life-brightening pieces and enjoy.
Click here to discover
Early Made
True dedication to minimalism and classical style is a distinctive trait of Early Made brand. They carefully and with love curate the best selection of up-to-day classic yet trendy pieces that you cannot miss. Their brand deserved an appreciation from Vogue as the neutral color and clean neat lines will conquer the heart of a fashionista who values her elegance and believe that "classy and sassy" is а key to the perfect outfit. Prices are €100 – €300 with great aesthetics including to the price.
Click here to discover
Scar ID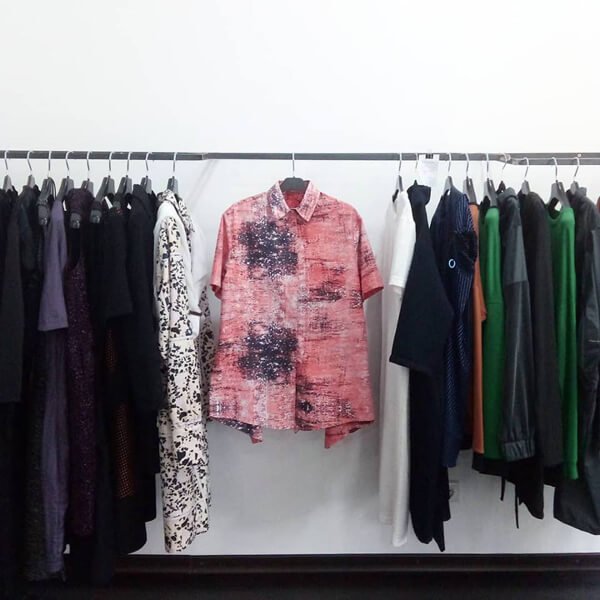 Scar ID is an atmosphere of extreme exclusivity and innovation. The selection of small, limited collections of Portuguese designers with an emphasis on durability and timelessness, high-quality materials and creativity. Each piece is an ultimate statement investment to your wardrobe. The brand's items add this important final touch to your style. If you search for experiment and refreshment to everyday style, Scar ID is the place to check for edgy and avant-garde items which priced between €100 – €500.
Click here to discover
Before dinner indulgence (4 – 6 pm)
The greatness of Portugal wines is compatible with the magnificence of the city and you could not help but experience a luxurious wine tasting. Caves Ferreira is the place that is famous with the excellent tastes, prominent traditions and rich culture of winemaking combined under this brand name. The name celebrates Dona Antónia Adelaide Ferreira, a legendary woman, who conquered Portugal with strength and uniqueness of her character. This brand takes the leading position in the Portuguese market with its legacy and prestige.
The last but not least boutique in the curated shopping list standing out with an amazing location near the sea line and Felgueiras Lighthouse. This store is an ultimate mood-maker and worth a visit. It's brilliant, cozy pieces could outshine the delicacy of sightseeing around. Take a chance to ride on the tram by the coastline and enjoy the view while heading to the impressively gorgeous and Instagramable area of Porto. This area is a true walking path to breath fresh air and descended straight from dreams about sailing adventures and great happy times.
Ali Jo
Ali Jo instantly makes you feel like a home, you walk into not a boutique but a closet of your dream. The collections that inspire the woman who is multifaced and active, who is a mother and a professional, who stays in line with her unique style and is not afraid to speak up with your outfit. The brand has a cozy showroom and you definitely will have a pleasant moment of visiting this wonderful stylish place. The items priced between €100 and €250. Enrich your wardrobe with flirtatious floral blouses and trendy yet classical jeans jackets and many more.
Click here to discover
Dinner (7-9 pm)
The special dinner with a view is the best way to finish the day. Find your way to Espaço Porto Cruz to celebrate life and sunset with their signature cocktails following after the wonderful dinner served in DeCastro Gaia Restaurant. A carefully selected menu made with great knowledge of local products and Portuguese traditions. The rooftop has an unbelievable view of the colorful roofs slightly touched with last sun rays reflecting in the deep waters of Duero river. That is the place to take a moment to relax and appreciate Porto for its delicate charm. Another highly recommended sunset drink spot is at the rooftop of the Yeatman Hotel. An absolutely stunning view of the entire city. 
At AISPI we believe that what you wear tells a story about your travels. Our city lists guide you through the undiscovered local boutiques across Europe. See below for boutique shop lists in Barcelona, London, Amsterdam, Madrid, Lisbon, Porto and much more
---
– Written by Daria Mulikova.
Don't forget to check out our Instagram and blog to stay updated with new designers each day!