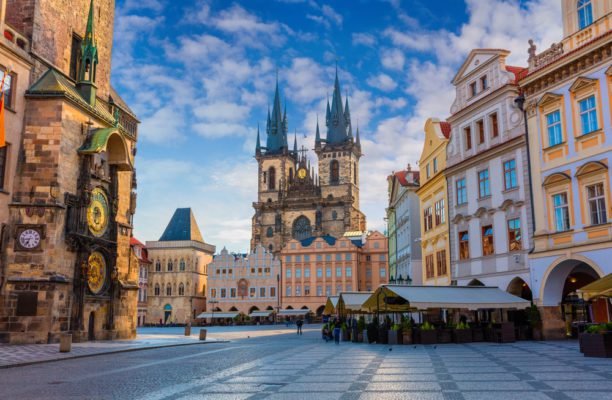 Prague is a fairytale that came true and appeared in a form of a city. It has the ability to take your breath away with its magnificent atmosphere and architectural diversity. With every step, your dream of charming balls and luxurious receptions begin to come to life. And even though all chevaliers changed their armors to elegant suits and ladies of the courts switched to comfortable jeans, the narrow streets of Prague still keep the ambience of those old days. Inspired by myths and legends of Prague, the Czech designers are here to introduce you to the spirit of fashion with a touch of true magic.
Leeda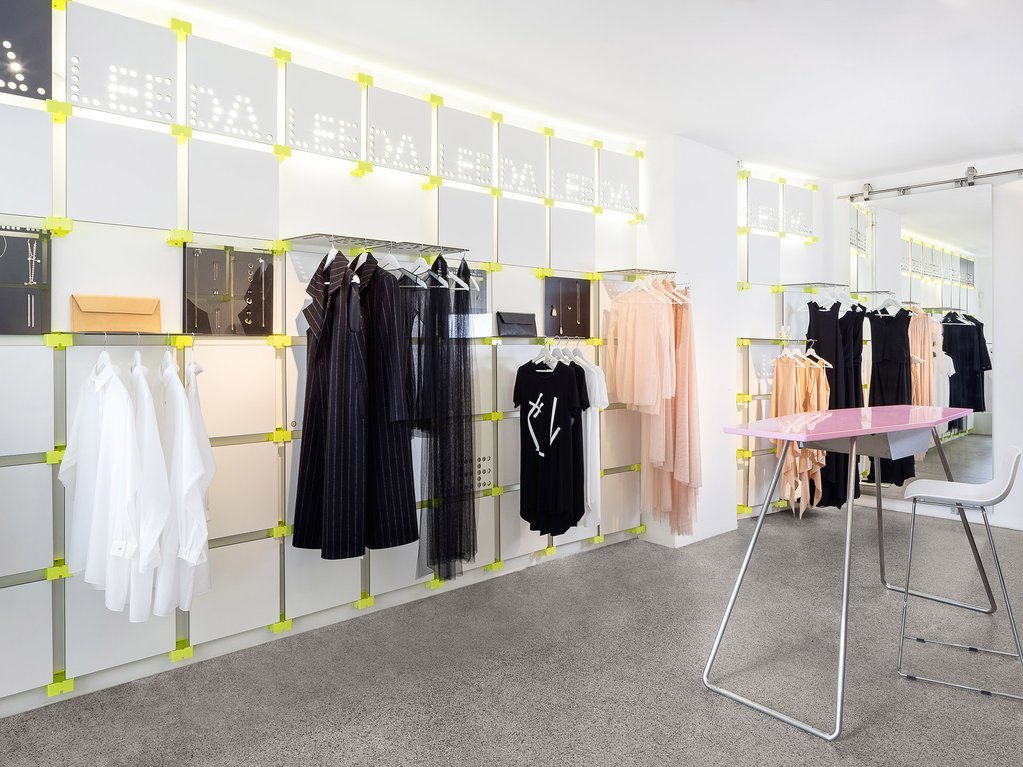 The minimalism of shapes and forms is coupled with quirky design and explosion of colors. If you are actively searching for a way to express your individuality, Leeda is a must-visit boutique store for you. Lucie Kutalkova, the designer, like a true fairy godmother will help you to be fully prepared for making a statement at any Czech parties. Her individual approach to every customer guarantees that all eyes will be set on you.
Click here to discover
Bella Brutta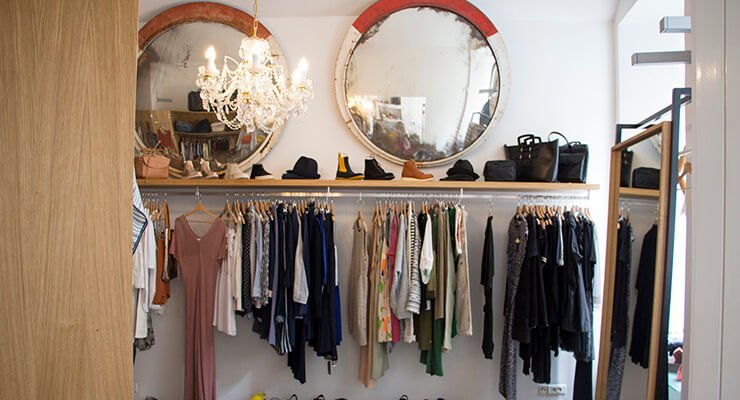 Bella Brutta collects the greatest variety of styles and designers under the same roof. From well-known western European brands to new emerging Czech designers, this store magnifies all the best trends and pieces of fashion at the heart of Prague. Even picky fashionistas will find their statement pieces in this boutique. Pair your favourites with amazing shoes and your outfit will be enough to make everyone jealous.
Click here to discover
Navarila
Navarila is classics in its coziest form. The vibrant and elegant knits of diverse styles are here to warm you up in the long walking nights with your prince (or princess) charming and highlight your strong identity and uniqueness. This boutique changes your mind about boring knits and opens the door to a world of comfortable yet peculiar fashion.
Click here to discover
Koncept Story
Koncept Story is a surprise box which makes you continuously wonder "what is inside?". This store has become an incubator for talented Czech designers and provided them with a platform to interact in real-time with customers. Come here to hunt for trendiest emerging fashion and discover upcoming starts of catwalks around the world.
Click here to discover
Debut Gallery
If Prague was a castle, Debut Gallery would definitely be its treasury house. The shininess of these art pieces make your outfit sparkle and can turn you into the queen of any ball. Diversity of shapes and designs will not leave you indifferent and fit in any style regardless of the occasion. Whether you're getting ready to dance all night or rock a business meeting, this jewellery will increase your confidence. What we loved was the details of each piece, intricate yet minimal and statement, all at the same time.
Click here to discover
Czech Labels and Friends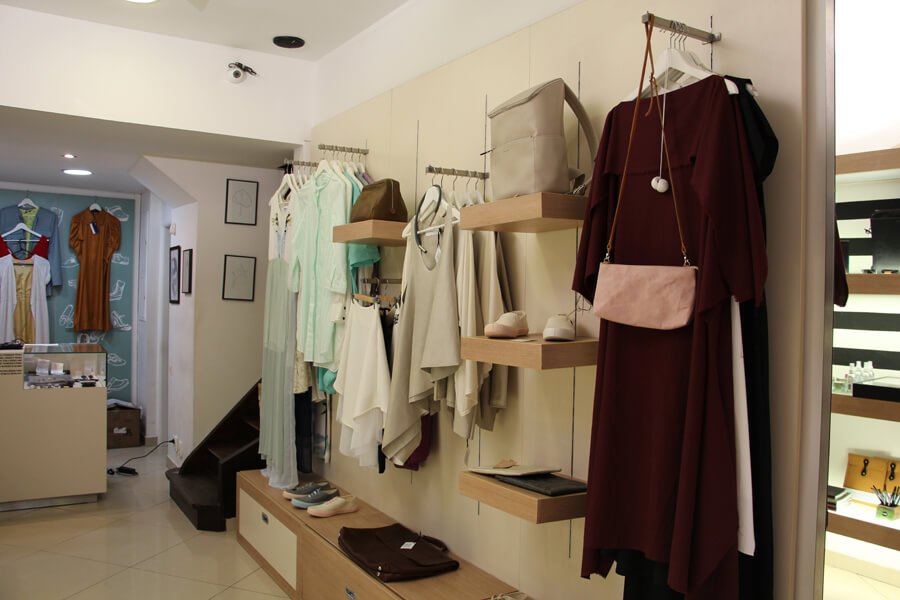 From beauty books to fancy dresses, Czech Labels and Friends gathers fashion in all possible representations to give a fully immersive experience. Visit this store to energize with magic of modern trends and get inspired by Czech spirit! Don't forget to buy here a piece of Czech enchantment with you in form of a magnificent skirt or a pair of fairy sneakers. The best part, this store is right in the center of the tourist area.
La Gallery Novesta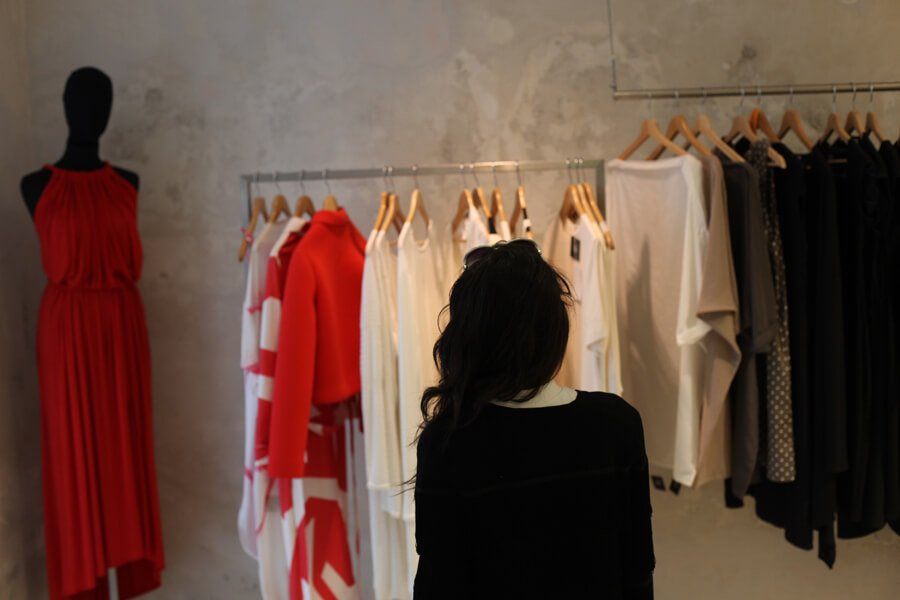 The sophistication of timeless classics and elegancy of simple cuts. La Gallery Novesta enrobes grace in chic and tender forms. If you are searching for high-quality dresses for any occasion which will accent your individuality, this boutique is a place to check-out. There is a legend that no one can walk out La Gallery Novesta without making a purchase.
Click here to discover
Luciela Taschen
Someone said that girls' best friends are diamonds and Luciela Taschen's bags are here to prove this person was wrong. Made with vegan leather and cork, these bags light up every look and match your mood: the bags are made with a mind of their own– ropes for handles that can triple as a sling, backpack and shoulder bag.
Click here to discover
Chatty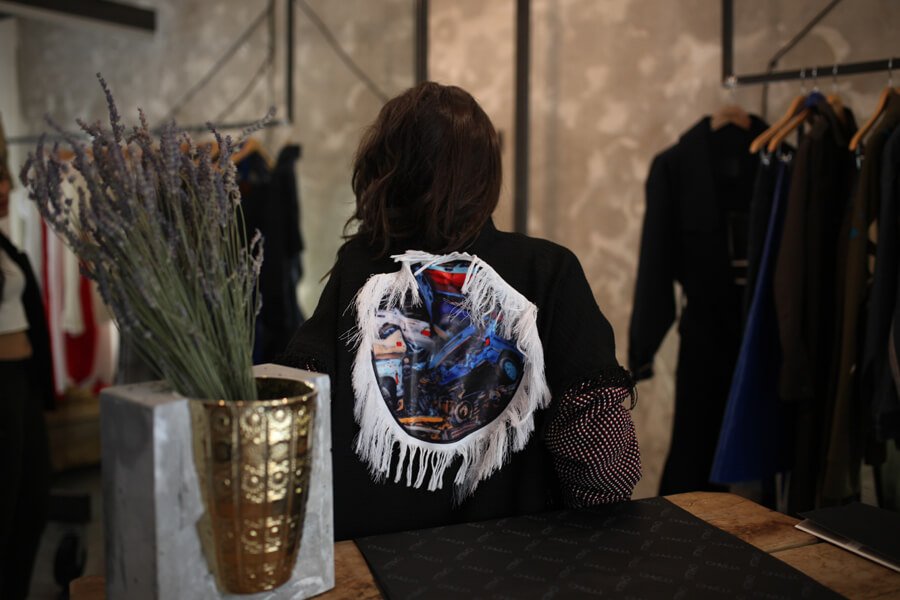 It's a kingdom of denim and style. Chatty turns routine boredom of denim into an extraordinary collections full of chic and statement-making clothes. Have you dreamt about customized jacket or perfectly fitting jeans? This boutique can make your wildest denim wishes come true! Unique prints and stylish silhouettes will win the heart of any fashionista! We had a wonderful interview with the founder and they explained to us the whole process of how they design and sew the custom denim outfits right there in the studio–you can pick a patch and they will make it custom for you!
Click here to discover
Ama Si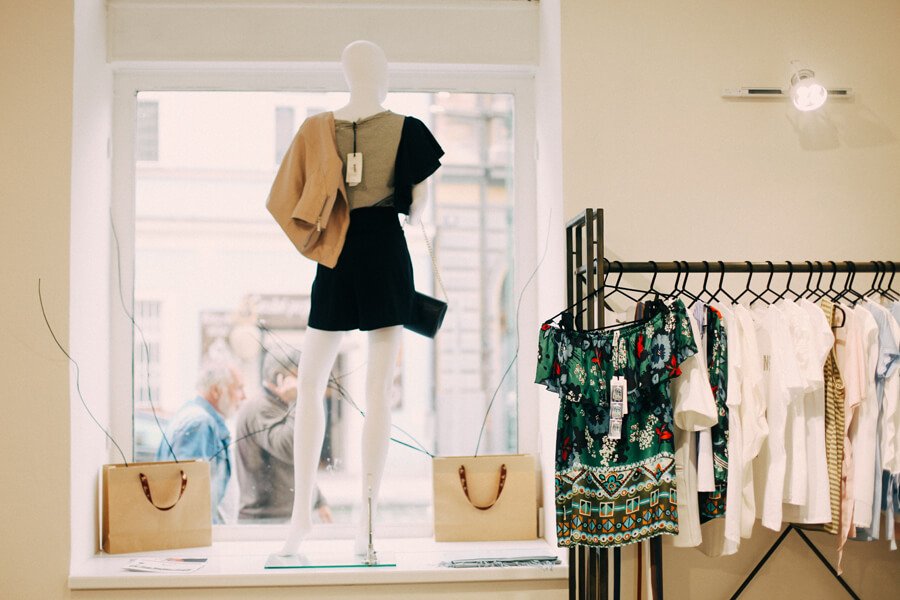 Ama Si is a representation of femininity in the purest and most delicate way. Soft colours and airy cuts bring a subtle touch and help you discover your inner nymph. Every piece of clothing in this boutique aims to highlight your shapes and create an aura of mystery. With Ama Si's outfits, you will definitely put a spell on all people around.
Click here to discover
The magic of fashion has filled all corners of Prague and the air is full of the latest fashion trends and inspiring outfits. Walk around Staroměstská place, the heart of the city, to feel magical vibes and simply energize with the peculiar Czech ambience. Don't forget to climb the Old Town Hall Tower to enjoy the astonishing view and absorb the charm of narrow historical streets.
Along with your carving for Czech designers and fashion treat yourself with some Prague specialties. Try tasty beer guláš (goulash), vepřo-knedlo-zelo (roasted pork) and finish your meal with a steamy and sugary trdelnik. Terasa U Zlaté studně is a place to check for an amazing food and aesthetical experience.
---
– Written by Daria Mulikova
Want to know about the boutique stores near you or discover emerging designer? Click here and dive into the world of top European boutiques and designers with AISPI!