With the nights getting shorter and a winter chill in the air, are you already dreaming of next escape to the sunshine? In the world of fashion, it's never too early to start planning your next season wardrobe.
These resort pieces have certainly got our minds wandering to white sands and blue seas. Adding to the vibe of your dream resort getaway, these summer dresses and beach bags can be styled day to night and cherished for years to come as constant holiday staples. Detailed, feminine, luxe and versatile, they're ticking all the right boxes.
Celia B
The satin "Julieta" dress is colourfully chic for daytime exploration. Pair with your favourite sandals for after-dinner cocktails.
Look gorgeous and sun-kissed in gingham with Celia B's "Einar" dress. The fabric is composed of 100% cotton, which allows the gentle summer breeze to circulate freely and keep you cool. This piece is also available in white and black, and we want one of each!
From the "My Secret Garden" collection, Celia B's whimsical "Lukas" dress can be easily transitioned from beach to evening. The crotchet detailing makes it easy to slip on over a bathing suit, or elevates your slip dress when worn with a pair of wedges.
Baobab
If you're looking to add a touch of opulence to your holiday wardrobe, look no further than the "Opal Cabana" dress. Fading from dusky pink to a zesty lime green, it's made for twilight dining.
Baobab's ombré "Nala" pants, paired with coordinating bikini top and shirt, remind us of rolling waves and crystal clear waters. The perfect set for luxurious boat trips and days spent at the beach. You're guaranteed to turn heads in this three piece!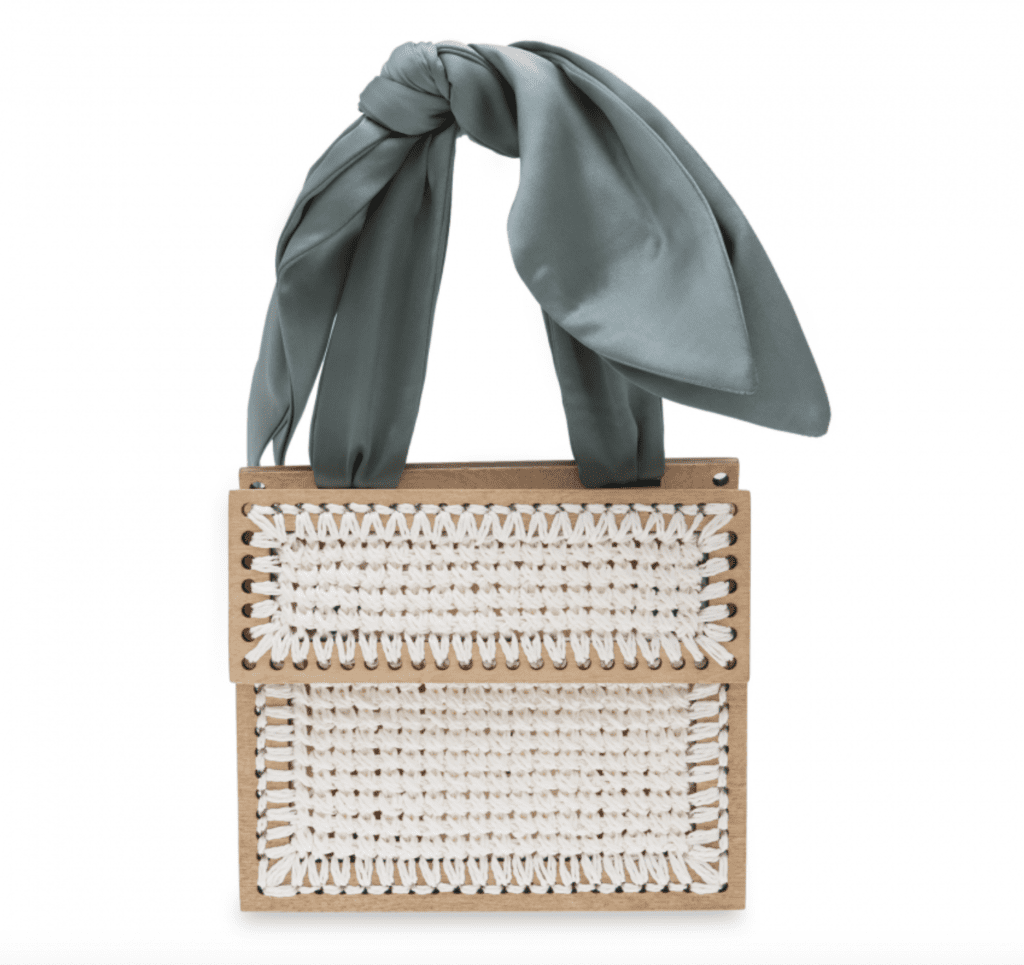 Fully handwoven by local artisans, 0711's Copacabana Ocean Green Tote reimagines Georgian knitting techniques with a contemporary twist. 
The strap is removable and resizable, making it the ideal bag for your next vacay due to its versatility. 
When you look above and see the palm trees overhead, you know you're in picture-perfect heaven. The "Svana" brooch by Lisa C Bijoux gives us that same holiday feeling. 
Handmade in Italy, the galvanic brass brooch is adorned with Swarovski crystals in sunset pink hues. 
More unique bags in various shapes and sizes, perfect for the days when you're beach bound.
Mlouye perfectly combines modern art and minimalism through their range of Italian suede and leather bags. The "Gummy Helix" bag is the perfect size for carrying your vacation essentials, such as sunglasses and maybe even a film camera! Its spiral silhouette has us whisked away like a summer breeze. 
A contemporary approach to the traditional basket bag, Vanina's "Atmosphere" bag features a quirky beaded handle and tortoiseshell exterior.
The linen dust bag inside will keep all of your belongings safe, making it functional yet feminine!
Florals, in Spring? Challenging the Miranda Priestly's out there, Vanina's "Inflorescence" floral clutch really is original.
Covered in silk and satin appilqués, you can carry around a bouquet that lasts forever. 
The only accessory you'll need on your next tropical trip is the "Bamboo Island" bag by L'alingi. 
Its clear acrylic structure encases real bamboo leaves, making each handmade piece truly special.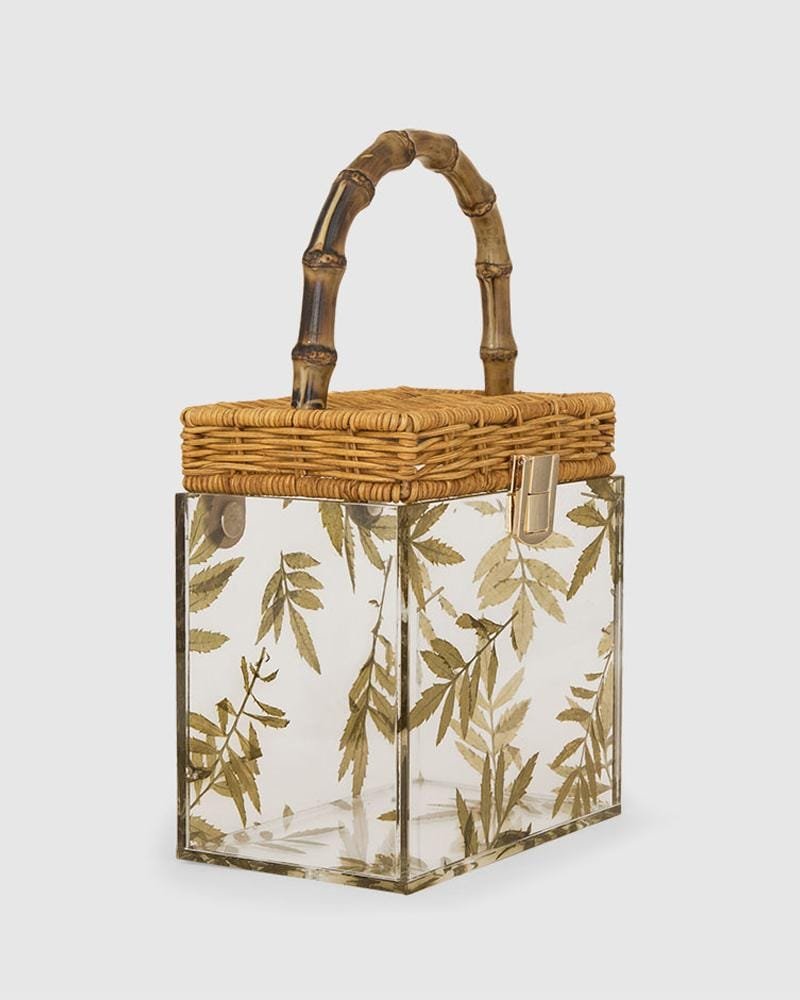 All of these amazing items and more will be available at our upcoming Trunk Show in Delhi! You can find us at the Cosy Box between November 27th and 29th, then Chennai on the 2nd of December. 
Not going to be in Delhi? No problem! Items will also be online between December 5th and 7th. 
Written by Sophie Corbett.
All images are courtesy of the respective brands. 
Follow us on Instagram to stay in the loop regarding our next Trunk Show!