From gorgeous waterfalls to an underwater amusement part, the country of Romania everything a traveller can ask for–including a mall of books!
Bigar Waterfall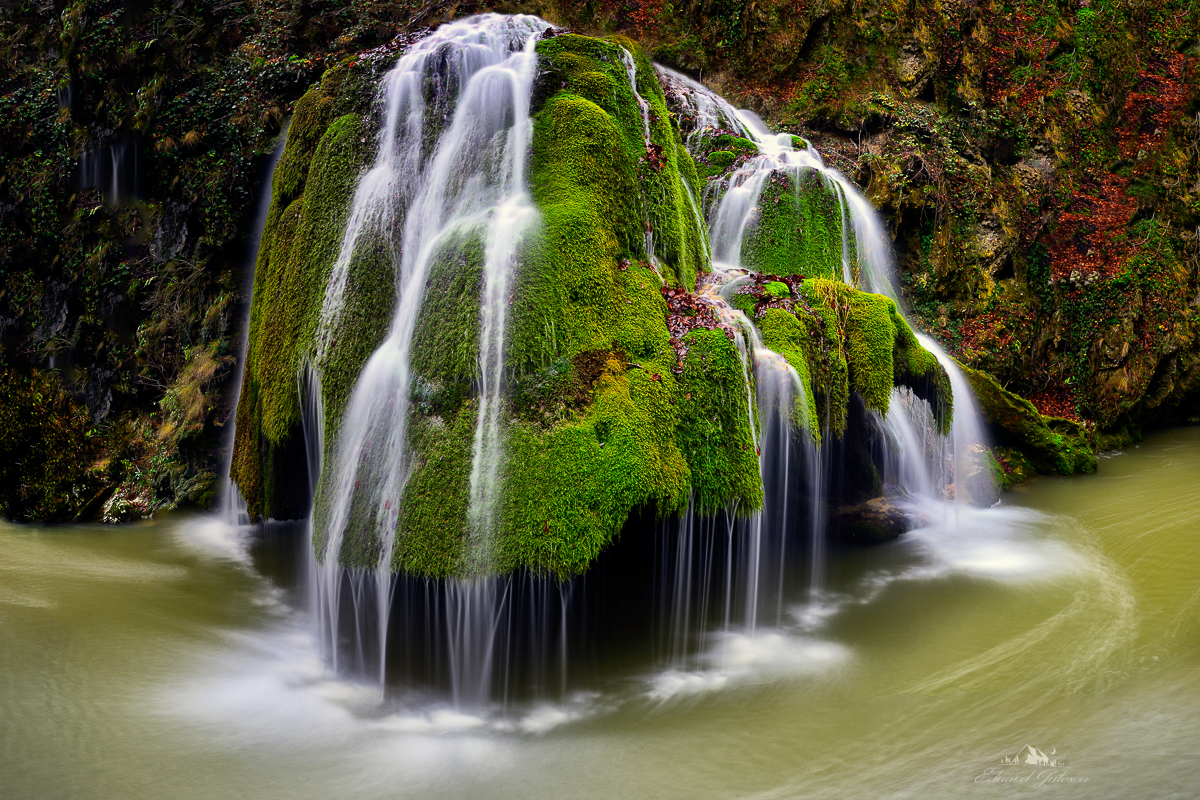 Bigar Waterfall is one of the biggest attractions of Romania, located in Cheile Nerei Beusnita National Park. The waterfall is famous for it's stunning moss covered exterior over which thousands of water droplets cascade into the Minis river. Bigar Waterfall is famous for it's legend of a girl in love, locked by her parents in the small cave close to the falls. Desperately wanting to be with a boy named Bigar, the girl could only do that after she was transformed into a waterfall and the boy drowned in its waters.
Salina Turda
Salina Turda is an underground theme park located in a salt mine in the town of Turda in Romania. In 1992, the mine was opened to the public and transformed into a amusement park complete with a bowling lanes, an amphi-theater, mini golf, a ferris wheel, spa and even an underground lake with boating facilities. The elevators that were once used to transport salt, today ferry people up and down.
Cărturești Carusel
Carturesti Carusel is a stunning bookstore built into a once derelict building. Seventy-five people put in a combined 20,000 hours of work over the course of five years, rebuilding and customizing every bit of detail. The store's three floors spread across more than 10,000 square feet that hold as many books. There are elegantly curved balconies on each of the upper levels, a large open space in the middle, and a teahouse on the top floor that offers a great view of the entire bookstore. 
Chimney Cake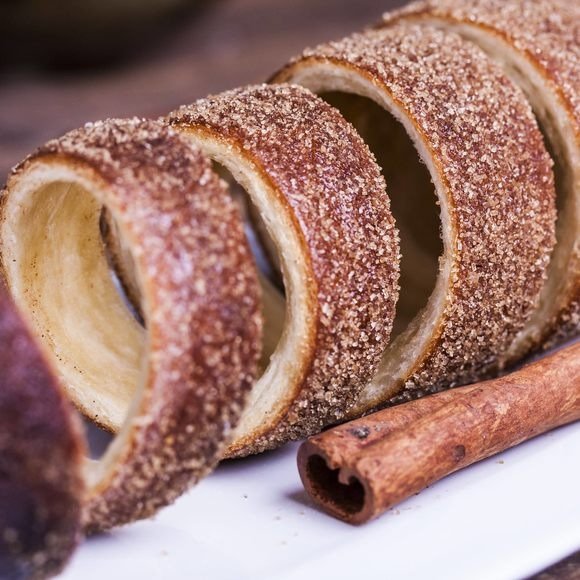 The chimney cake of Romania is one of the most popular and well-loved desserts by locals and tourists alike. Kürtőskalács originates in the Hungarian-speaking regions of Romania. It gets the  nickname "chimney cake" from its cylindrical shape, which comes from rolling the dough around a wooden spit that rotates over hot cinders. As the cake bakes, its sprinkling of sugar melts into a sticky caramel coating. As soon as it's finished, bakers dust the hot cake with cocoa powder, cinnamon, ground walnuts, or other toppings. The thin, hollow cake is perfect for when you're on the go, as you can just tear off the warm, spiraling strips by hand.
Tuica
In the mood for a pick-me-up? Grab a glass of Tuica – the spirit of Romania, made from the humble plum. Essentially, tuica is fermented and distilled plums. Unlike beer and wine where yeast is used for the fermentation process, tuica and the plums used to make it must then go through a distillation process after fermentation to transform it into its colourless, final form. Preparation of tuica usually begins in October when the leaves begin to show their warm, autumn colours and lasts into early December. Good tuica, and the one you want to be drinking, is made of nothing but plums and yeast with no sugar involved in the process whatsoever. 
---