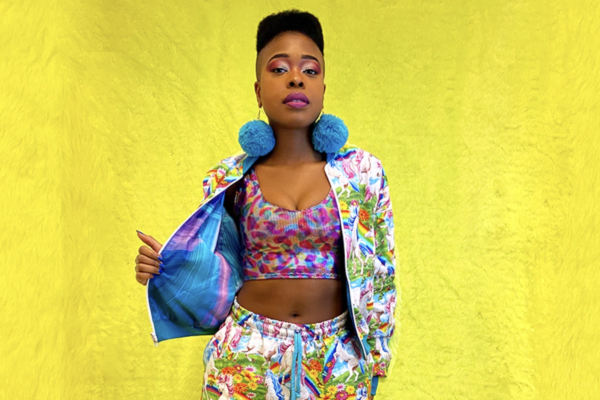 Amsterdam-based fashion designer Sabine Staartjes' namesake brand is all about colour and play. It is an eclectic and colourful blend of creativity that results in bold pieces. The founder loves to experiment with her designs–mixing and matching prints, shades, materials and textiles. The brand's collection spans across categories and includes a fun range of clothing, jewellery, and accessories. Each design is a representation of the creative head–experimental yet always wearable. 
Exploring the concepts of wearability and art, the Sabine Staartjes collections can be best described as organised chaos. "Originality is really important and I am always looking for something that does not exist," says the designer. 
Ready-to-wear pieces, custom-made designs, statement swimwear, and performance athleisure, she adds her eccentric and colourful touch to everything she creates. 
Highlighted through a colourful webshop and quirky boutique, the one-of-a-kind designs of Sabine Staartjes stand out of the crowd. The pieces explore the relationship between contrasts and contradiction by pairing juxtaposing colours and prints together. 
Sabine Staartjes focuses on experimental artistic collections which can easily be placed in museums, exhibitions and on the runway. Her Amsterdam-based studio also creates made-to-order products. 
Is it an art piece or a fashion statement? There's no difference when it comes to the unconventional, bright designs of Sabine Staartjes. She plays with hand-crafted details, innovative silhouettes, and urban-chic cuts which are enhanced by their vivid colour schemes that come together artistically. The brand evolves with Sabine's constant development of new techniques, combinations, and crafts; while keeping in mind that her designs cater to every shape and size.
The Origin of Sabine Staartjes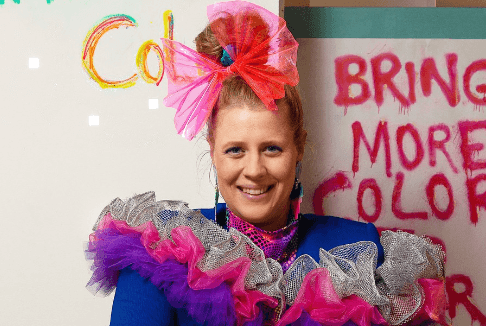 Constantly innovating, Sabine Staartjes launched her self-named studio in 2012. The Netherland-based creative prioritises originality in everything she does. She seeks what does not exist to assure she has something new and special to offer in each collection. The designer makes sure that all Studio Sabine Staartjes pieces are unique, sustainable, and hand-made. You will have a blast discovering these original, contrasting, and fabulously colourful pieces!
Written by Hannah Gabriella Armstrong Méndez
All images are courtesy of Sabine Staartjes.
Explore more boutiques in Amsterdam through our city page. Visit our Instagram to know more about the latest European trends.