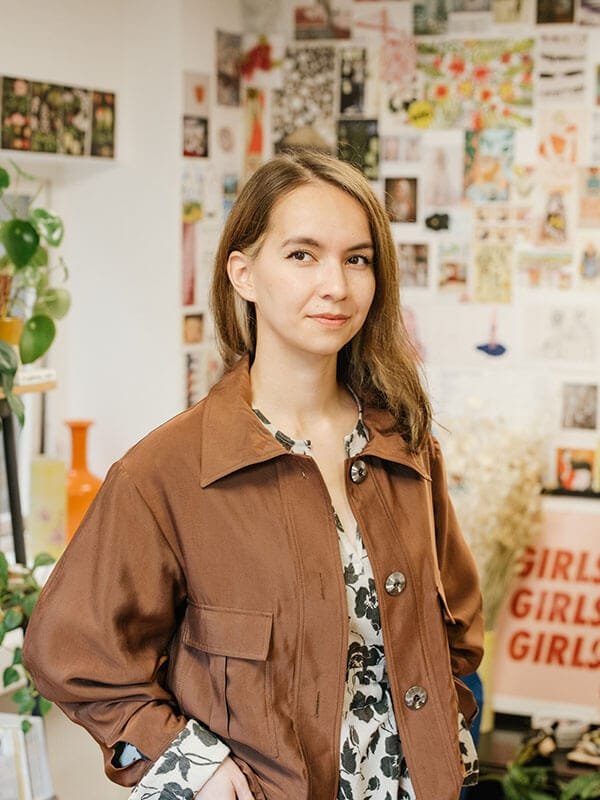 Sabinna is no stranger to fashion paragons such as Christian Dior and Mary Katrantzou where she worked prior to launching her own successful ready-to-wear line in London and knitwear studio in Vienna. The highlight about Sabinna that makes her leap out from the rest is her design language and her unique vision – take her 'see now – buy now' strategy for instance. You have the special opportunity to buy an item of clothing as soon as you see it on the runway and there will be no more delays of several months for the same item to be in stock at a boutique. AISPI brings you with great pleasure, Sabinna Rachimova from her eponymous brand, Sabinna.
Congratulations on being named as 'Forbes 30 under 30. Tell us about this experience.
Thank you very much! It's always a big honor to get recognition like this for the work you have done so far. I am very flattered. The overall experience was quite special, I got to meet a lot of super interesting people at the 'under 30 Forbes' summit and hear their inspiring stories.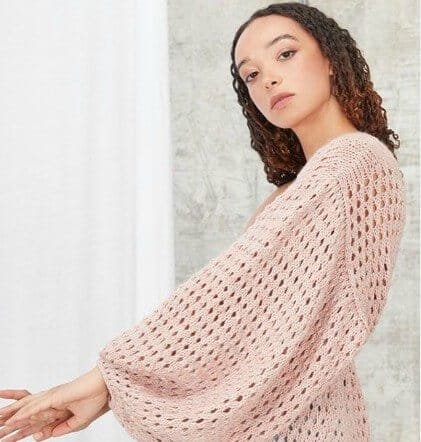 Every designer has a vision and tells a story through their creations and collections. What story do your clothes tell?
I have 3 sisters and I grew up surrounded by very strong and inspiring women. All of us are very different and we also dress in very different ways. My vision is to create clothes that are worn by women across different age groups, with different lifestyles.
Every collection tells either a personal story or a story told to me by a woman I know.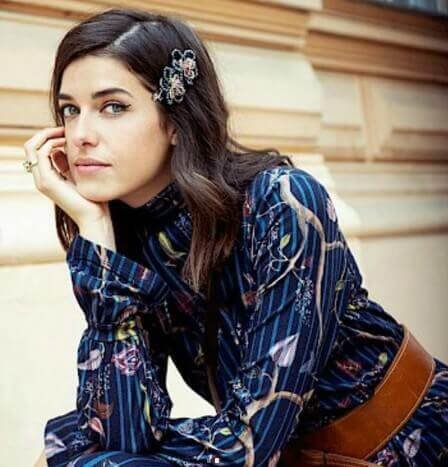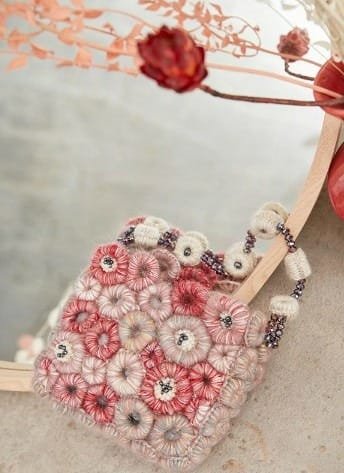 You've worked at big fashion names such as Christian Dior and Mary Katrantzou. What made you branch out and start your own label? How is your fashion sense different from theirs?
I always wanted to start my own brand. But I also knew that I needed to gain as much work experience as possible. Every single job I had in this industry was valuable and taught me important skills. It allowed me to develop a strong business-oriented mindset as well as create my own style of designing.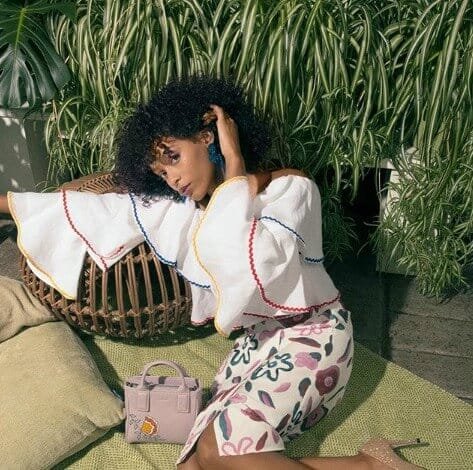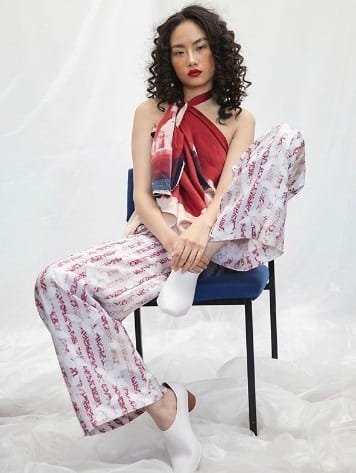 You are a public speaker, fashion designer, fashion design consultant, lecturer, fashion technology advocate, and you create podcasts. How many hours are there in your day? How do you manage it all?
Every day is different and that's what I love about my job. Running my own business takes most of my time. I always make sure to only accept extra projects and tasks, which I can give my full attention to. I don't believe in doing things halfheartedly.
I also have a fantastic team, without them, SABINNA wouldn't exist at all. I am not a one-woman-show.
I also believe that balance is important. But the definition of balance is different for everyone. For me, it's about spending as much time as possible doing tasks that I love and surrounding myself with positive and forward-thinking people. My family and close friends give me a lot of support and with all the strength I get from them, everything seems manageable.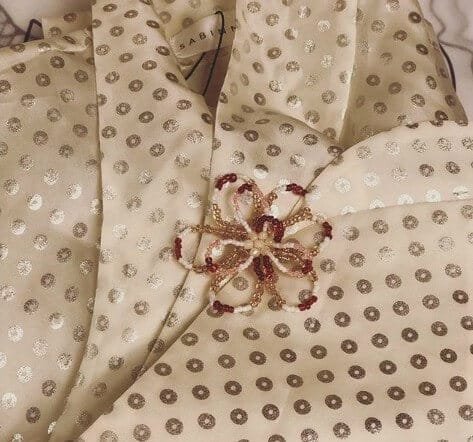 Your 004 collection won you an award. Tell us about the designs that were part of this collection.
We won the award for the way we showcased that season. We collaborated with the amazing teams from Fashion Innovation Agency and Reactive Reality and created the world's first Mixed Reality shopping experience. We wanted to take things one step further by allowing the customers to interact with the garments in the virtual world. Guests could directly mix and match SABINNA's collection using Augmented Reality technology on a Microsoft HoloLens. Each piece was captured by a rig of 64 high-resolution DSLR cameras and calibrated light sources. Using cutting edge machine learning and mesh fitting methods, the garments have been prepared for Augmented Reality try-on. The Reactive reality HoloLens application allowed shoppers to switch garments with simple hand movements to style outfit combinations. The aim was to demonstrate a clear pathway to the future of showcasing and retailing in fashion and I guess we impressed the jury with the overall innovative and forward-thinking spirit.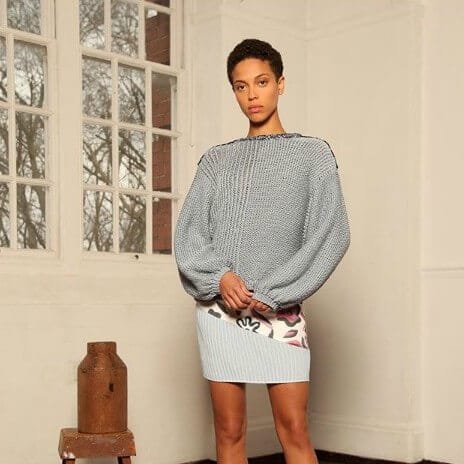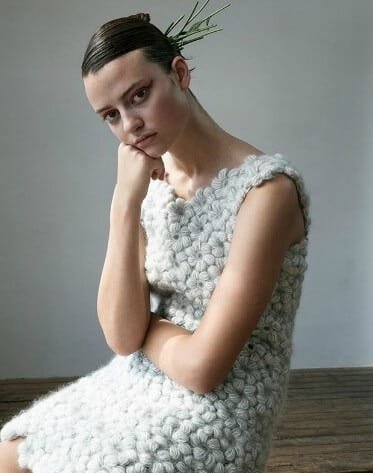 The latest innovative experiment is fashion and technology. Is there really a future for it?
Definitely! A lot is happening and I am always excited to see new concepts and the ways different brands try to incorporate the ideas into their existing business models. Technology has already changed the way we consume and look at fashion. In the future, it will help us save resources, bring awareness to the brand without spending a crazy amount of money and of course run our business in an overall smarter and better way.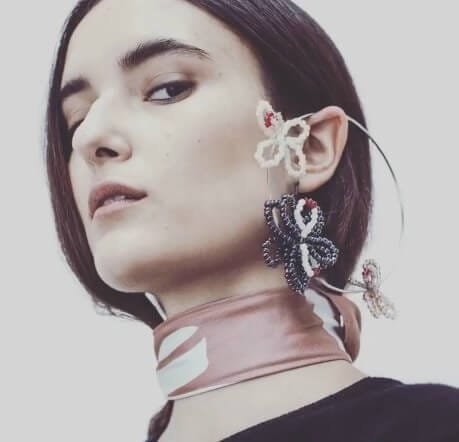 Technology and fashion, yes. Technology and ethical fashion? How practical is this pair?
Very practical actually. For example, technology can be used to reduce waste and unnecessary sampling – By not having to sample every single piece of the collection but instead using programs that help you with the sampling process and create digital visuals of the garments that you design. Technology is actually key to bringing sustainable practices into large businesses.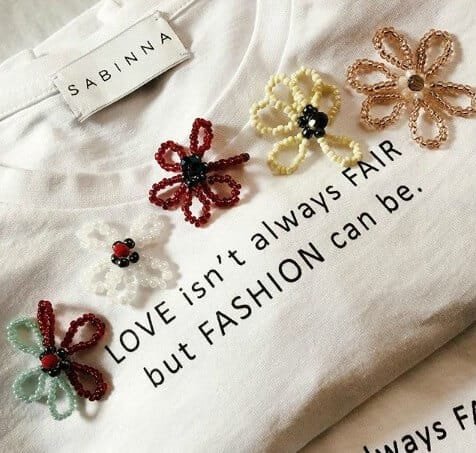 You were recently on the panel for the event 'Bridging the gap between fashion and technology hosted by Interlaced and Lone Design Club. What other upcoming events can our readers expect you at?
We are moving into a new studio space in a few weeks and are planning to host a few events, such as a handcraft workshop, a pop-up and a little Christmas party with mulled wine and music.
In terms of panels and public speaking, I will be speaking at the Better Lives Symposium on the 30th of October and I will Chair the Retail Innovation round table at the DeFINE Fashion-Tech Info Day at Google for Start-up Campus on the 5th of December.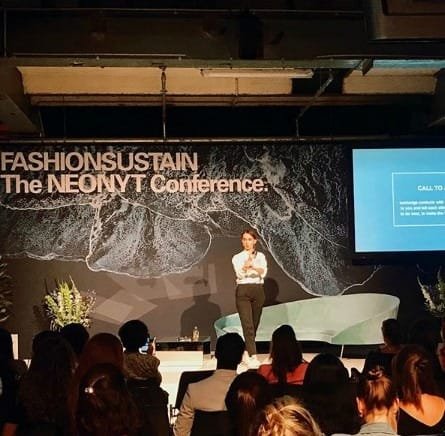 How effectively do you think AISPI helps emerging designers?
I love that AISPI focuses on curated local European fashion. For emerging brands, it's a great opportunity to be seen and to expand their network. It's great that they can be part of a platform that helps to connect the industry with the consumer.
Sabinna is a true quintessence of the saying, 'When you exercise your talents, they will multiply.' Follow her Instagram for conscious fashion made in Europe exploring sustainability beyond the product.
---
– Written by Sureka Naven
Follow AISPI on our blog for more exceptional designers and their inspiring stories.