There's a reason we don't see the world in black and white but in colors instead because life is a celebration of passionate colors. Fatos Tezcan is a bold pop of color in a black and white world. As founder and designer of ShotOf, this color wheel queen unleashes her colorful spirit through her vibrant prints, sexy cuts, and a rainbow of rich colors made of premium materials to delight women with graceful and fuss-free clothes.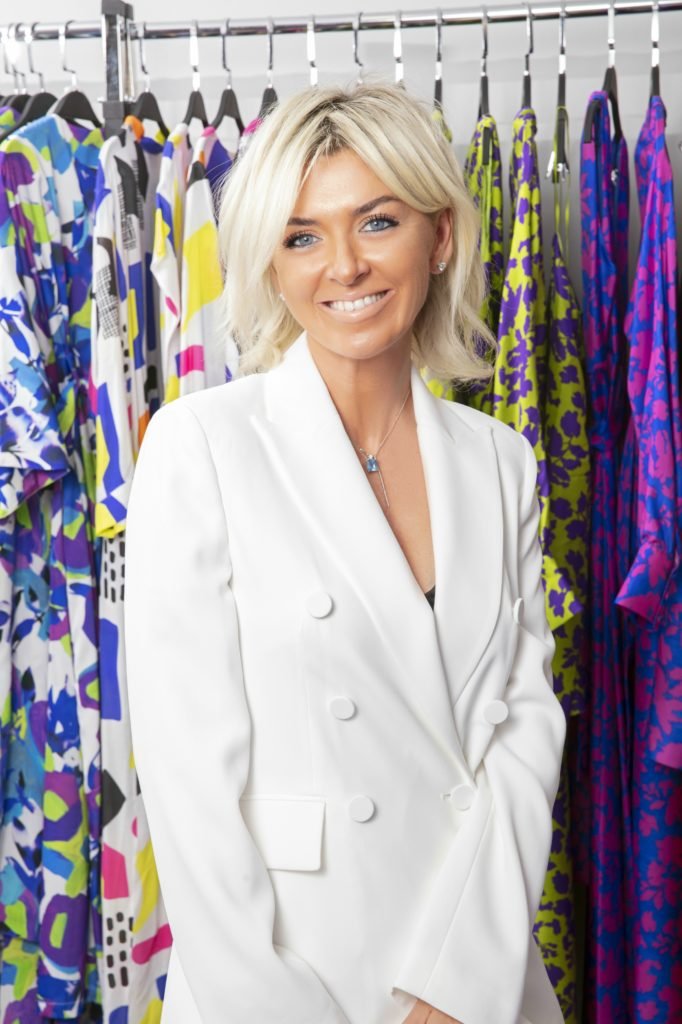 ShotOf stresses on the sine qua non of transitional pieces for trendsetting women who cherish psychedelic fashion that is as unique and versatile as they are. You can shop 'til you drop with the extent of assortments ShotOf has to offer from their resort wear collection, comprising of kimonos, kaftans, and dresses if you're looking to soak up some sun. Or be spoilt for choice in their unconventional winter coats and raincoats. AISPI wants you to be a part of the colorful vibe too so we bring you Fatos Tezcan from ShotOf!
From robust mechanical engineering to inspired fashion. How and why did this change come about?
Since an early age in my childhood, I had the love and interest in fashion. I always had an eye for colors and prints and oil painting on big canvases was a huge passion and hobby for me. Now I try to translate that combined with my love for fashion into my brand.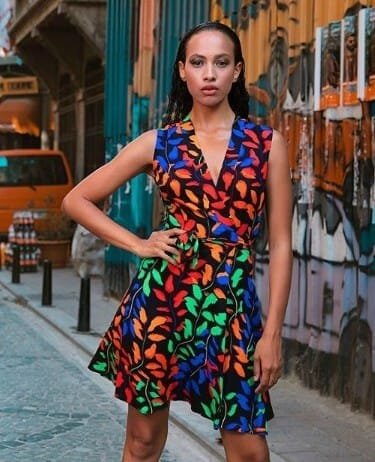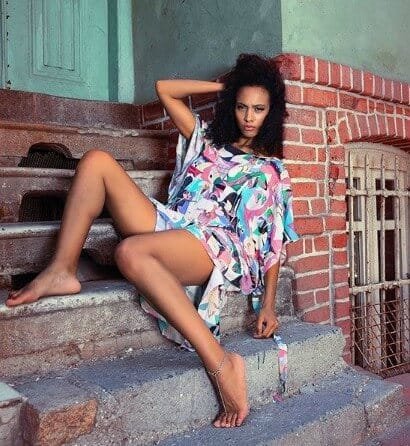 Is there a story behind the brand name?
To me, ShotOf means powerful and strong women. In the beginning, we reversed my name 'Fatos' to create my brand name and with some changes, we made it more symbolic and appropriate and came up with ShotOf.
Is there a difference between fashion and designing for the market in Turkey and the UK?
Yes for sure. In Turkey, women prefer to wear darker and black & white colors and being safe is their preference. On the other hand, the UK market demands more colors and prints. I think the lack of colorful prints in the market made ShotOf a must-have brand in their closet.
The 'Neon dreams' collection is a much-needed pop of color for the cold dreary weather. That's my take on it. What was your message and was it well received by your consumers?
That is totally true, our aim was to bring warmth and heat to cold winter by our prints and colors. ShotOf represents powerful, stylish and chic women who are confident in wearing different colors and are not afraid to stand out in a crowd.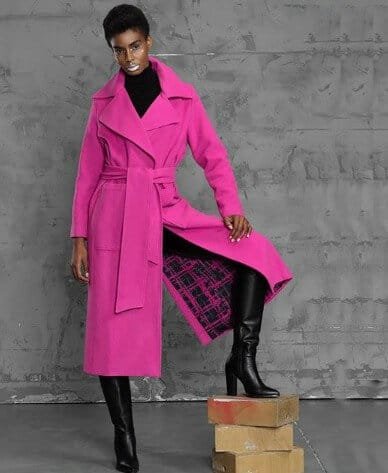 Another collection of yours was based around Portofino. Do you like working with places as inspiration? What other places are on your radar?
Everything inspires ShotOf, from a city or a country to specific flowers and nature. SS20 collection 'Utopian Signs' is a futuristic modern take on designs and prints. And our upcoming FW 20/21 collection is inspired and based entirely on the traditional Turkish art techniques called Marbling art.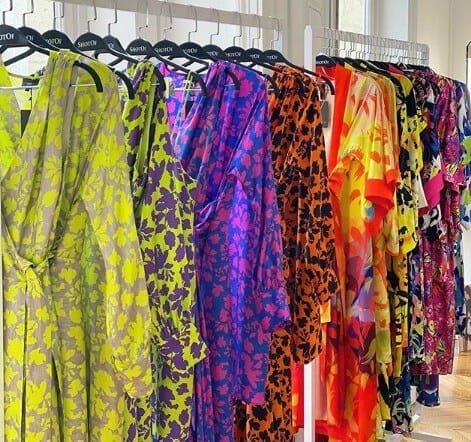 It's been 4 years since the launch of ShotOf. How have you grown in these years and what is your current marketing approach?
ShotOf started its journey 4 years ago with just a few selling points. Each year we tried to grow slowly by focusing on design, great fabrics and right prints to target the right market. ShotOf is today known throughout Europe and we are also focusing on the USA market, which is comparatively large and completely different. We are currently selling in NY and LA and our future goal is to be a brand recognized worldwide.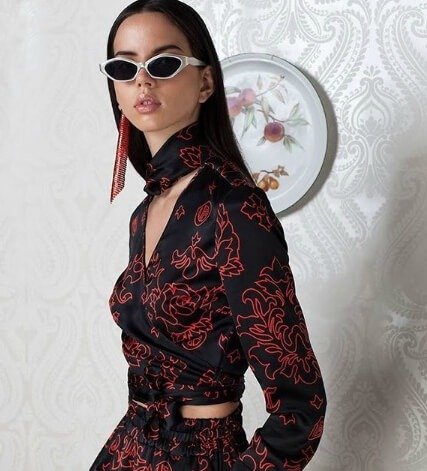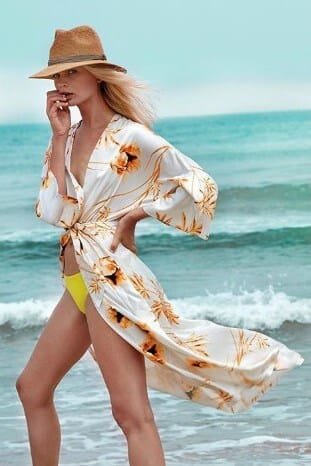 What are the signature fabrics in your collections?
Our signature fabrics are silk, which is one of our best and well-known fabrics. We also use vegan fabrics called cupro, wool cashmere, and our trademarked fabric which we conceived and created ourselves, PVC laminated fabric for raincoats.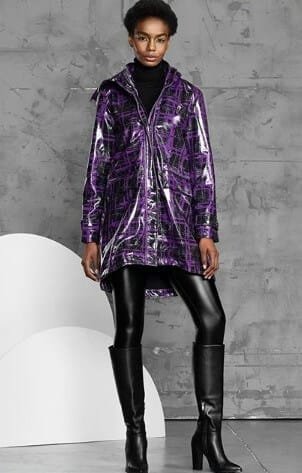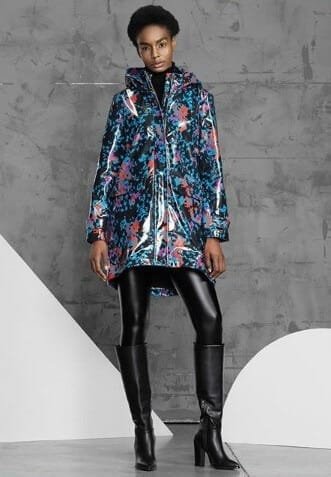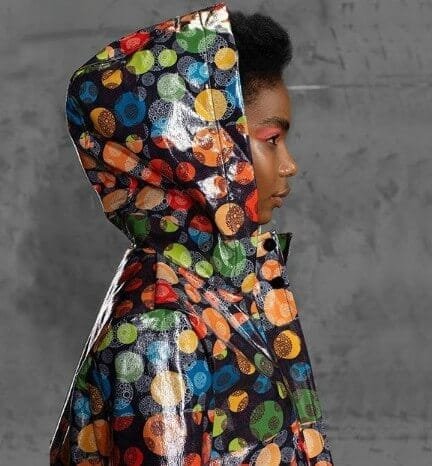 What do you think of influencer marketing?
We always try to choose the right market and influencers for our brand. There are many influencers who contact us for collaborations but we go through them with our team and choose the right fit for our brand that can carry the spirit of ShotOf.
What other emerging designers do you recommend?
There are many emerging designers but my favorite are Richard Quinn, Off-White, Alexander Wang, and Stella Jean.
How do you think concepts like AISPI aid emerging fashion designers in creating a strong ground themselves?
AISPI is a new take on marketing which we find very interesting. In this day and age and with this amount of competition, we are all trying new ways to be heard as a brand and I think AISPI is a fresh way to market and create a platform for emerging designers.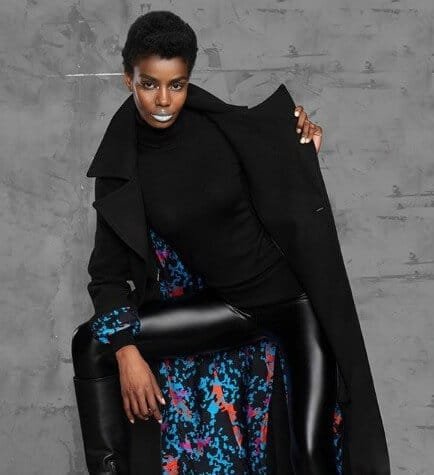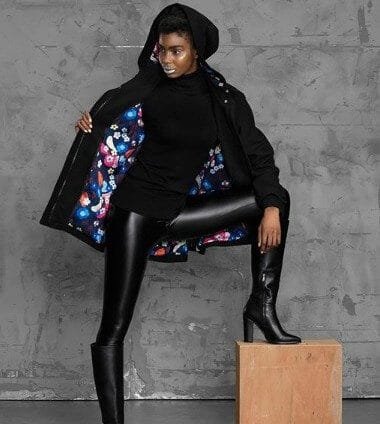 ---
– Written by Sureka Naven
Life is too short to wear boring clothes and with the winter already here, it is necessary to brave the cold in ShotOf's colorful style. Go to our Instagram for more pops of color and browse our blog for more psychedelic designers.