AISPI relishes in curating emerging talented fashion designers and advocating their fabulous labels, and the latest name in the fashion space that we are all over is SINOBI. Spearheaded by designers Alexander Vernik and Shushan Pambukhchyan, this is a brand we genuinely appreciate right from their product to their ethos. SINOBI has considered every aspect and has designed a utilitarian and appealing product–encapsulating comfort, health, and sustainability. This Ukrainian sustainable footwear brand that is really picking up speed, circles around a minimalistic design with a unique squared front.
Their designs emphasize on and incorporate a healthy lifestyle by including orthopedic insoles. Keeping in mind a sustainable fashion future, SINOBI works with EVA soles, which has the advantage of being 100% recyclable enhancing biodegradability. They are highly esteemed for their comfort, softness, and durability as the EVA sole provides good tensile strength and shock cushioning. We could talk about shoes all day long, but today we will let Alexander and Shushan take over. Introducing SINOBI…The shoes you'll be swooning over on your next shopping spree.
How did you discover a need for this product in the marketplace?
We saw a rapidly growing consumer demand in sustainable fashion. This is based on emerging interest in a healthier lifestyle – a conscious way of consuming, living, and dressing is the center of many people's wellbeing. Therefore, we aimed to create a unique product with a minimalistic design that nurtures conscious consumption and a healthy lifestyle. We created something more than just shoes.
All your footwear has a trademark square form. Will this continue for all your future collections?
The square form is about a simple and unique design. However, we want to look beyond that. We want to produce recognizable and functional collections. We want to make useful products and not just trendy.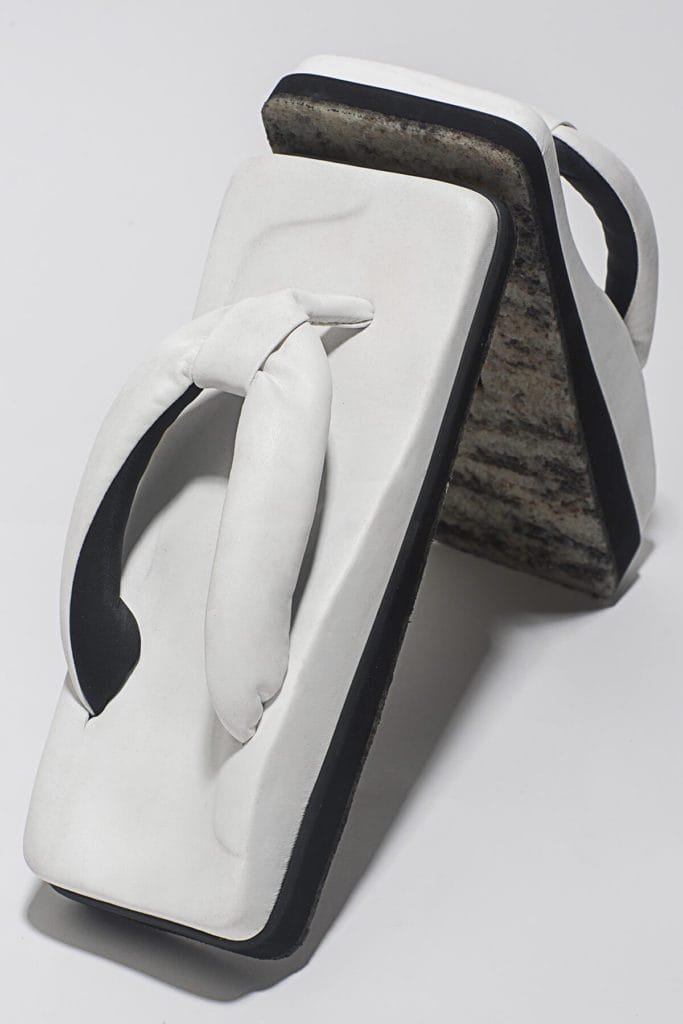 You use EVA sole for sustainability. Will you experiment with any other environmentally friendly materials?
Of course. Nowadays the market offers such a great variety of environmentally friendly materials, and we wish to take advantage of it. Because we will manufacture not only shoes but also accessories and ready-to-wear. So we are open to collaborations.

What do you think of influencer marketing?
It is a great way to communicate with potential customers. Influencers show different aspects of their lifestyle, which attracts and inspires many classes of people. Influencers are becoming ambassadors for various brands with a great mission of building credibility around products and services.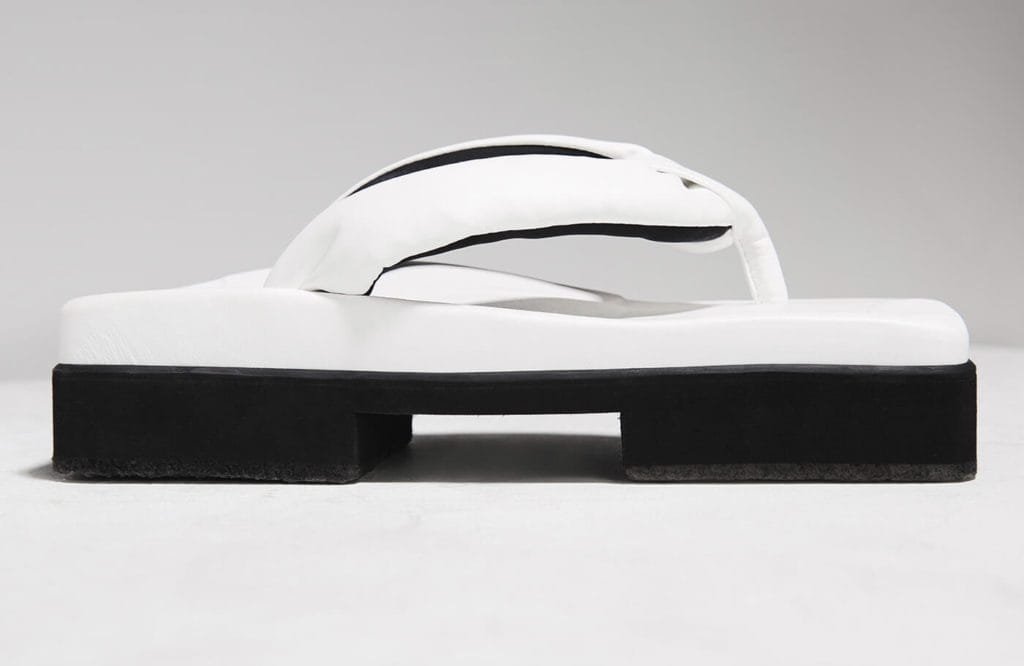 Where else do you see yourself growing in the next 5 years?
We are going to produce shoes, ready-to-wear and accessories. But the point is in creating unique products that combine fashion and technology. We want to become one of the leading fashionology brands.
What has been the most difficult aspect of getting your brand off the ground and how did you overcome that?
The most difficult aspect was to understand why we are doing SINOBI because none of our efforts work if we don't know the aim of the brand.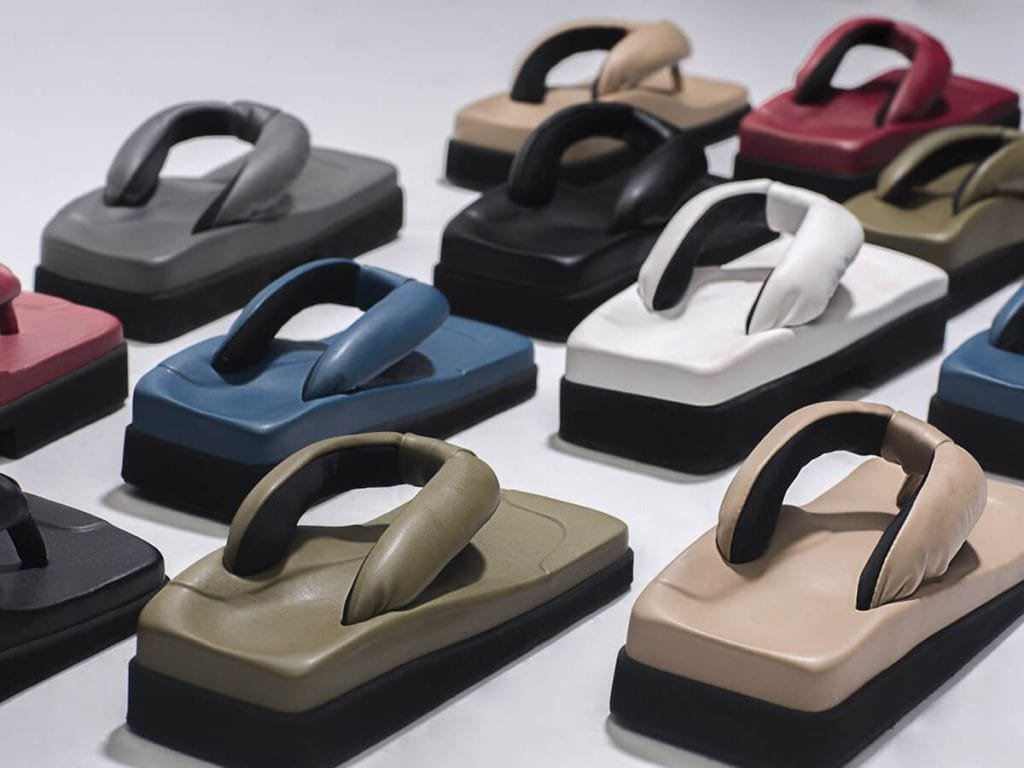 What's been the most successful marketing outlet for SINOBI? How has social media helped?
TRANOI was our first successful marketing outlet. We used social media for advertising so it worked well. We received good feedback from our customers and influencers, such as Savina Chai and Xenia Adonts.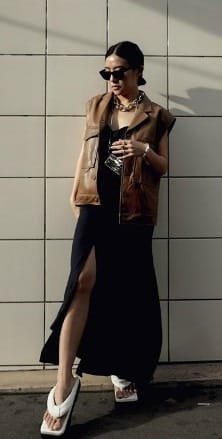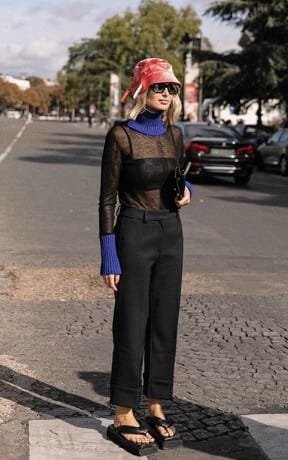 Savina Chai (left) and Xenia Adonts (right).
What would help fashion and design become more sustainable? Do we need new laws?
First of all education. New fashion courses, lectures, masterclasses that explain sustainable fashion in depth. Secondly, mindfulness comes through personal experiences. We should inform our customers about the differences between fast fashion consumption and necessary products which is why we insert a card in our packaging boxes containing information about sustainability. And of course, we need state support and new laws. We have a lot of declarations and conventions which deal with all the ecological issues, but it is not enough. Our world is growing, so laws need to be developed according to this growth.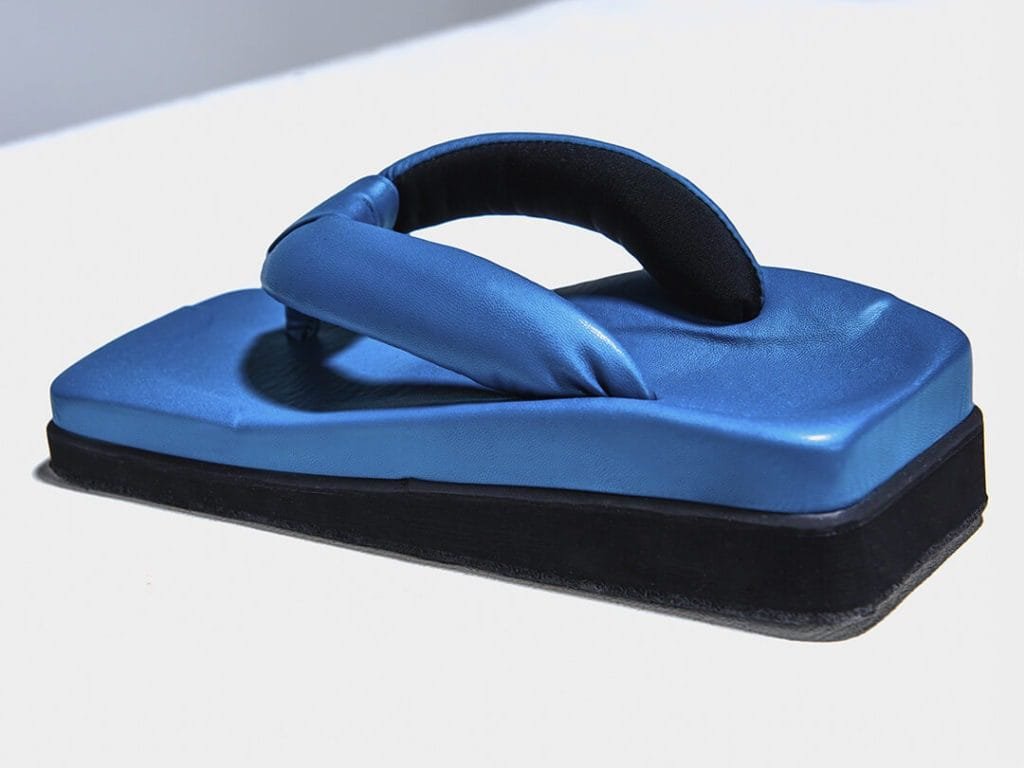 Are there enough opportunities for emerging designers to showcase their designs and enter this competitive industry?
Yes, there are. There are enough opportunities everywhere and for everybody. But fashion needs a lot of money and creativity because you have to be unique to survive. You have to delve deeper than your competitors.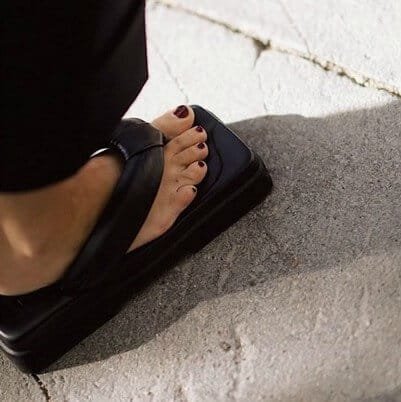 How effectively do you think AISPI fits into this space?
AISPI unites emerging designers, shops and influencers so it is a very useful place to find any vital information. AISPI also gives designers opportunities to showcase their collections and find potential customers. It is an effective way of communication and networking.
Decide. Commit. Succeed. Something SINOBI adopted and something we can all learn a little from. Here's to chasing your dreams in the cutest pair of SINOBI shoes!
---
– Written by Sureka Naven
Watch this space for more unique European brands and designers across the diverse and talented fashion pool by following AISPI on our Instagram and Blog.