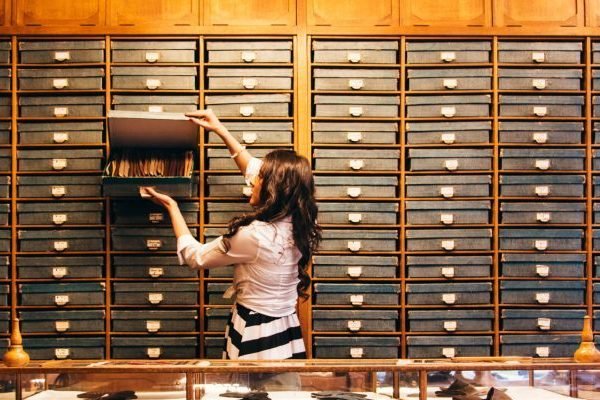 As you go away for your winter break, we are here to ensure you walk away with memorable fashion experiences. Here is our AISPI winter round up of unique experiences that are bound to have your friends asking you about your finds.
ByKavya – Online
Ever had a story or a belief that really represents you? Or a memory that you want to hold on to forever? Why let it only adorn your house as a silent piece of furniture? Why would you not wear your story as a fashion statement?
Behold, ByKavya – Sana Kothari, an emerging designer who converts your stories into wearable art pieces. The process is really amazing, you have a phone consultation with her, where you talk about your story; a graffiti and urban artist, she then converts them into extremely creative art pieces. These art pieces (after your approval) are then heat pressed onto amazing quality denim jackets or her capsule collections. She works with a variety of materials – suede, vinyl, glitter to name a few and give a very enchanted 3D effect to the outfit.
Click here to learn more
Pinzat – Barcelona, Spain
A completely out of the box concept that is well known in Barcelona. The founders work with emerging artists who send in their canvas designs. Then using a special technique they transfer and paste the designs on to extremely high quality backpacks, laptop cases, sling bags, phone covers and more. What is absolutely amazing is the high level of detail and personality the brand embodies. They use car seat safety buckles and straps to give it the edge, they have special spaces for mobile phones, a tie-up strap to your waist so you can use this while biking and running as well as a way to make the bags smaller or bigger.
What we loved about them was that each design was unique as it is from a different emerging designer, the product is made right there in their Barcelona studio and most importantly the passion that the founders shared was really inspiring.
Click here to learn more
Alicia Audrey – Online
AliciaAudrey x The Corner Shop from AliciaAudrey on Vimeo.
Two young girls from Belgium launched a brand that is everlasting, classic and extremely high in quality. Meet Alicia Audrey, 100% cashmere reversible coats that will last you a lifetime. The making is impeccable and the design is simple and chic. The price is a steal for what they are making. At €650 you get two cashmere coats for the price of one. The reversible element allows you to style the piece in so many different ways. I can personally vouch that for the winter there is no fabric better than cashmere as it is both soft and warm at the same time. You can order yours online now or visit their studio in Belgium.
Click here to learn more
Boon – Antwerp, Belgium
I don't know about you guys but my fingers are always suffering in the winter. I can layer up with down jackets and cashmeres, but its my poor fingers that always end up suffering the most. That is why at AISPI we discovered not only the warmest glove brand but also the coolest and trendiest. Boon Antwerp, a fourth generation family business, is a store that is untouched as of 1920. You are transported to a whole different era. The owner Sofie has preserved the experience and the quality. However, don't be fooled by the interiors – the style and trends are way ahead of our times. With lace and leather, the most unique colour combinations, statement elbow gloves, fur lined to silk to cashmere, I fell in love with so many pieces.
The price point is really amazing at €200 on average for real leather, fur-lined and super fashionable gloves, these pieces are a real investment.
Click here to learn more
Fashion Deli – Lisbon, Portugal
An exclusive fashion experience that takes you through the hidden and most niche fashion finds of Lisbon. Dive into Lisbon's 7 hills discovering fashion designers' ateliers, inspiring concept stores, handmade eyewear workshops and contemporary jewellery galleries as well as spots with long craftsmanship tradition. You will experience and learn about the Portuguese fashion landscape and get an idea about the everyday life of creative Lisboetas. To top it off, you will be given a unique opportunity to shop directly from the ateliers of the best Portuguese fashion designers. We can vouch that the designers that you will meet will leave you absolutely tempted to shop till you drop!
Click here to learn more
Leather School – Florence, Italy
Florence is known for its leather creations – however, it is also known for being a big scam for leather tourists. I know I definitely felt that way on my first visit. Thankfully, due to the guidance of our fashion gurus along with tons of research, we found out that the Fashion School in Florence actually allows you to take a full tour of the factory and then make purchases. It is really a cool experience and you can also have your purchases engraved on the site. Another store for really amazing and trendy leather jackets is Benheart. You can find more details about it here.
Click here to learn more
Hope you liked our winter round up of fashion experiences – stay warm and fashionable! In the meantime – visit our shops pages here to see more boutiques that you can filter by city, price and more!
---
– Aisha S Kothari
Check our blog for the latest fashion trends and other fashion experiences.