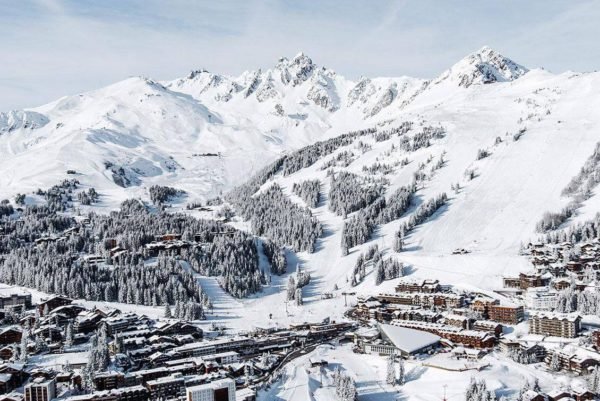 Courchevel boasts of the being the largest ski area and is commonly known as the ski capital of the world. While ski enthusiasts have been swarming this beautiful winter wonderland for the last many decades, it has recently become a very famous destination as it offers a wide range of aprés ski activities including partying on the snow clad mountains, amazing food and shopping.
Even if you can only spend a short period of time in this wintery paradise, there is so much that you can experience. Tune in for my recommendations to having the best time in Courchevel in 48 short hours.
First stop when in France? Crêpes for Breakfast!
Le Tremplin is the go-to restaurant at any time in the town centre of Courchevel 1850. I love it not just breakfast and brunch offerings, but also because they have a wide-range of menu delicacies to tickle your taste buds. This is exactly what you need after a tedious ski session and you can access the restaurant by skiing right into it! With an amazing 360 degree scenic of the mountains in all directions of this restaurant, you can enjoy a lovely meal outdoors when the weather permits, or indoors with a breathtaking views and a nice atmosphere. 
Next Stop?
After enjoying your breakfast, you can go to the ski rentals store near by and rent all your ski gear. Don't worry if you're just a beginner! You can choose from many options to start skiing or snowboarding –a ski school, a private instructor or if you feel confident enough can go on your own after getting a ski pass. To guarantee a spot with a private ski instructor or a ski school, you can book this in advance of the trip, since the spots get filled in pretty quickly.
You can get all the required information here.
While Bagatelle is well-known for its American origin, it is also famous for celebrating the festive spirit, generous delicious cuisine and friendly atmosphere of South of France which now is now in Courchevel. Ski into breathtaking views (again!), amazing food and a party vibe in the slopes, what more can you ask for?
After having a fun afternoon, you can ski some more and head to La Fromagerie for dinner and drinks. You can literally smell this restuarant from 10 feet away–and no we are not exaggerating. The restaurant offers a range of local dishes made from typical Alpine cheeses such as Tomme de Savoie, Beaufort, Reblochon, and many others. You can try the traditional Fondue Savoyarde or the Tartiflette, as well as lesser known dishes such as Matouille which is a cheese and potato dish flavoured with white wine, roast Camembert or Tartichèvre–potatoes, onions, diced bacon & goats' cheese.
There are many activities in the Trois Vallee region to explore from. You can choose between traditional or scenic activities other than skiing and snowboarding, like snowshoeing, dog sledging, sky diving, snow mobil riding tobogganing, Nordic walking, etc.
If the weather is not great and you still need things to do? You can visit to the Forum and spend an afternoon at the ice rink or bowling alley. There is also the Aquamotion aquatic centre where you can dive in and have fun on the slides, or the media library where you can escape into imaginary worlds.
Lunch at Caphorn
"On the slopes of Courchevel, Caphorn is a must for epicureans who love gastronomy, celebrations and good wines. Close to the airport, the large sunny terrace is the real "place to be" for skiers but also for pedestrians looking for a moment of happiness in the middle of the mountains". – Maison Tournier
Right in the middle of the ski slope, this is yet another picturesque cafe to cuddle and have some hot chocolate or some yummy treats with coffee.
Evening Shopping at AiSPi Boutiques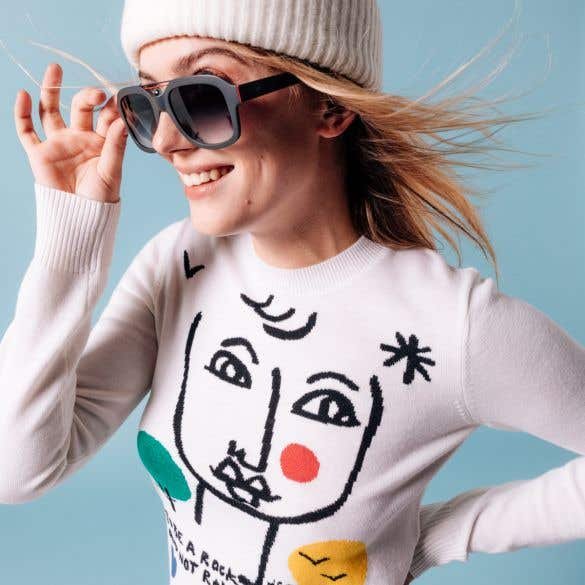 Bernard Orcel
Since the 1970s, the Bernard Orcel boutique, a must-see in Courchevel, has offered selections of prestigious ready-to-wear, skiwear, shoes and accessories brands. With its heritage focused on fashion and sport, Maison Orcel offers an exceptional experience for winter sports enthusiasts.
Fusalp
Born in the heart of the French Alps, Fusalp—which takes its name from an abbreviation of 'fuseau from the Alps'—has a signature style that makes it the perfect choice for a returning community of connoisseurs in France as well as around the world. Fusalp integrates modernity and tradition as well as innovation and style.
Rossignol
Rossignol offers you a wide range of equipment and clothing all year round for skiing and snowboarding, for men, women, juniors and children. Discover their ski boots, hats, scarves, headbands, neck warmers, alpine and Nordic skis and also their ski-boots. They have recently tied up with Balmian, the haute couture house, and have come up with exclusive line of ski gear and outerwear. 
Blu & Berry
The Blu & Berry boutique embodies the high-end, intuitive and authentic, timeless elegance by mixing tradition and creativity. The Kawiak Family expresses its perception of fashion with an avant-garde vision, a selection recognised and sought after by its most prestigious clients. It's a boutique that combines luxurious and refined collections, exceptional materials and genuine know-how. The art of fashion takes on its full meaning in this magical place where iconic pieces and novelties can be found that will set the trend for tomorrow. They also have a boutiques in Megève and Mykonos.
Dinner at La Mangeoire
This is a must-do when in Courchevel. I assure you, this is a place which will give you a night to remember. La Mangeoire has amazing French cuisine and the vibe is incomparable to anything you've ever experienced before. Soon after dinner the vibe completely changes into a unique experience–also known as Mecca for nights out at Courchevel.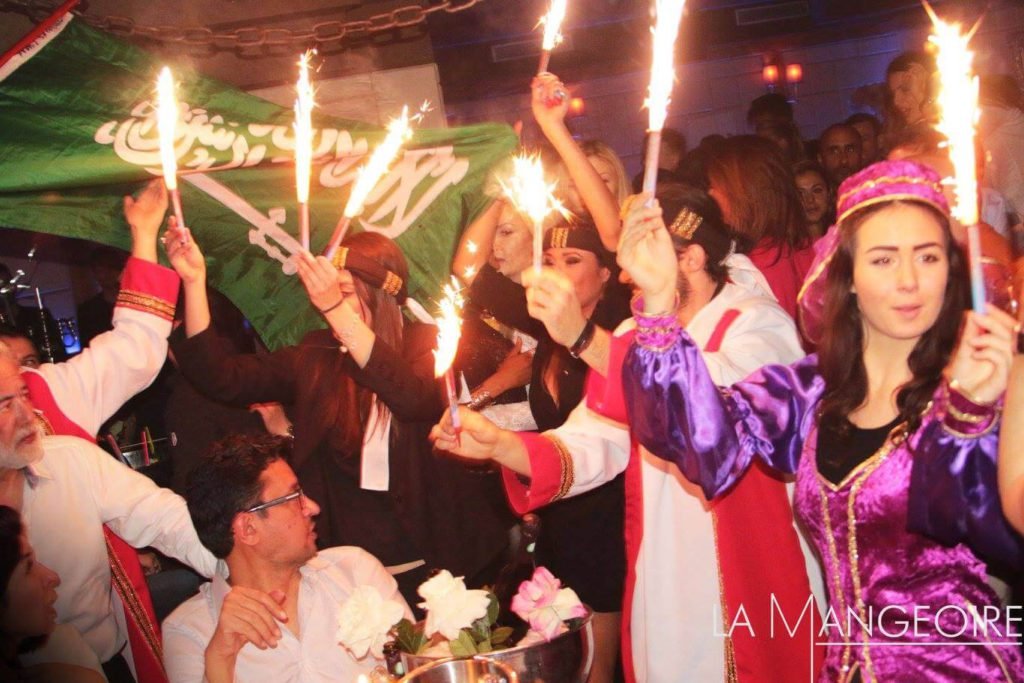 If you still have some more time in Courchevel, La Folie Douce is a place that I highly recommend – An unmissable experience, only accessible by skis, and cable cars, a restaurant right in the middle of the mountains that has the ultimate vibe! Another newly opened restaurant club that is a must visit is La Femme D'Amour. If you're prepared for a crazy experience and a night to remember (or not!) definitely stop by!
Courchevel is a place that leaves no one disappointed, be it a family with children, ski enthusiasts or beginners or a group of friends–married and single. The selection of accommodation, restaurants and bars is accordingly exclusive, extravagant and sophisticated.
This town is unlike any other and trust us–you'll want to add it to your European itinerary–even if it's just for 48 hours!
Written by Parishi Shah Jogani
Visit our Courchevel page to know more about the city. To know more about other European cities, don't forget to follow us on on Instagram.