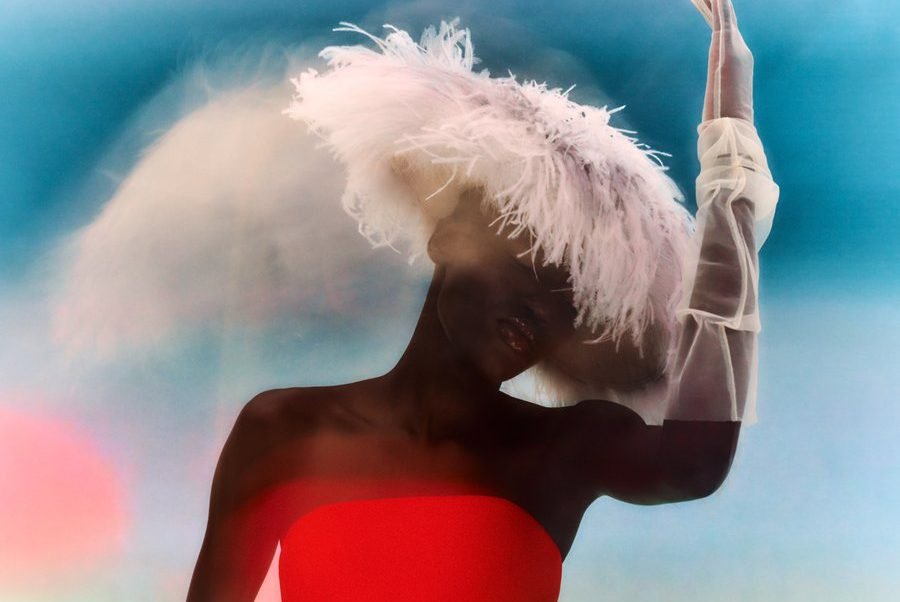 Before reading further, pour yourself a cup of tea, and sit down in a comfortable seat. Your jaw may hit the floor when you witness this incredible collections from the designer, Solace London.
The vibes: Goddess, Flowing, Glam. But, first and foremost, remarkable tailoring and devotion to clean lines behind this collection create a look that is both luxurious and astounding; appeasement to the fashion pantheon.
Creating elegance in fashionable outfits that are trend-driven as well is a balance of opposing forces. In this case it is remaining modest, while revamping a look with ornate design embellishments. The collection at Solace London persistently re-envisions the concept of full length dresses with a few key elements; ruching of the dress, pleats, cuts, and executive design decisions that seem insignificant; yet hold the power to change what appear to be understated looks into bold statement pieces.
As simple as they may seem, full length dresses are ground breaking in how little we see them in prêt-à-porter fashion. As a remix to a classic look, candidly cut sleeves trail far below the wrists. The result is a refined and original dress.
Solace London does not shy away from a balloon sleeves, and for this we are grateful. Small pleats in the shoulder of the dress create a river of flowing pink satin sleeve. What should technically be a simple dress is elevated to elegance just by the sheer merit of a deeply cut red A- line skirt, that contrasts in fabric from the satin of the upper part of the dress.
When excellent marksmanship, design, and tailoring come into play in a look, a powerful stance on elegance is made. There is so much strength in the details that absolutely no accessories are necessary to complete the look. 
Skirt ruching again takes what should be a relatively simple dress concept into absolute resplendency. Again, not embellishing too much on a clean concept; so this look is still modest, yet arresting. A vibrant red cannot be dismissed for it's charisma.
Sheer elbow length gloves and a chapeau of plumage immortalise this look in the halls of fashion.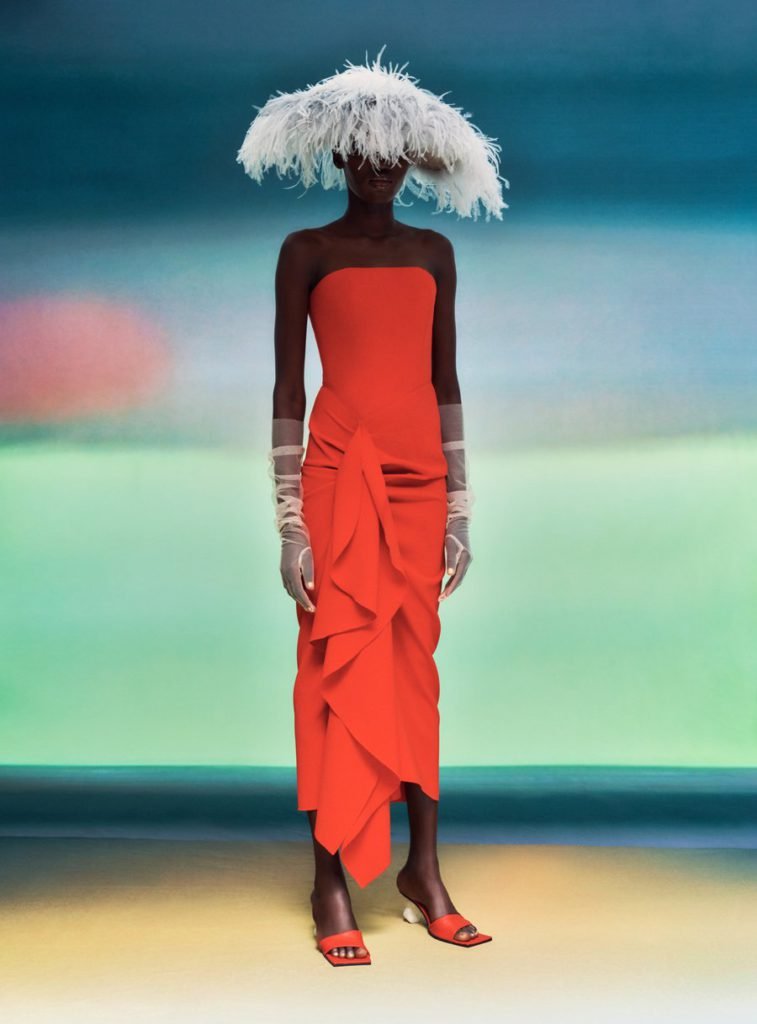 The Craftsmanship of Elegance
Solace London is a British womenswear brand founded by Laura Taylor and Ryan Holliday-Stevens in 2013. Sharing a background ranging from design, production, retail, marketing, and creative direction; they continue to "blur the line between statement making and wearability."
Self-described as "Bold, confident, refined. Modern futurism balanced with timeless minimalism. Defined by precision cuts, craftsmanship and a signature look of sophistication."
Written by Phoebe Pierce
All images are courtesy of Solace Monday.
Find out more about all the beautiful boutiques in London here. Follow us on AiSPi's Instagram for more fashion updates.