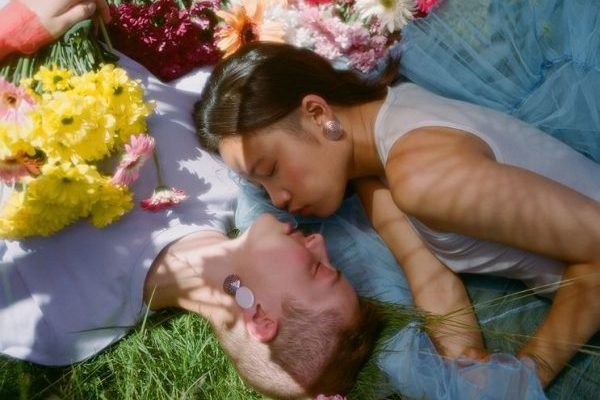 We all love a good piece of jewellery, who doesn't? But add to that an interesting play of materials, design and texture along with a great backstory and we are sold! Such is the vivid jewelry culture of Spain – often drawing a great deal of inspiration from its cultural and religious influences. We scoured far and wide along the length and breadth of this beautiful country to bring to you a few artists who are making some of the most unique pieces of jewelry that you would be hard pressed to find anywhere else.
Suma Cruz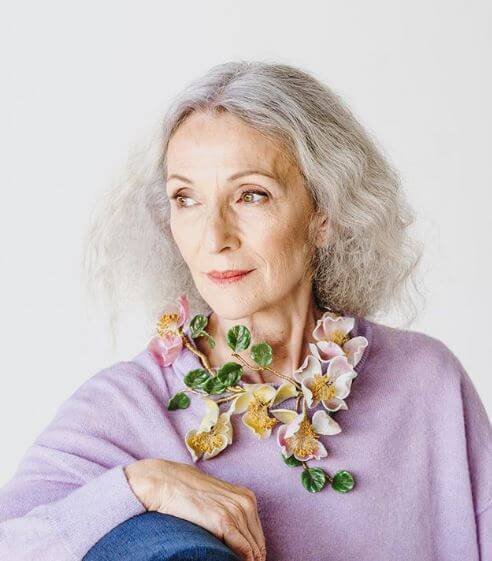 Known since long for her intricately handcrafted bridal headpieces and hair accessories, Suma Cruz recently ventured into a ready-to-wear line of jewelry with a collection of the most delightfully detailed necklaces, earrings, rings and bracelets – all inspired from nature. Suma's jewellery showcases some of the most beautiful components of nature – brightly colored flowers, chunky beetles and delicate dragonflies et all, all in stunning detail.
Shop Here: Calle de Zorrilla, 23, 28014 Madrid, Spain
Papiroga
Statement jewellery in bold colors and unusual materials? Sign us up! With a studio located in the beautiful neighborhood of Calle de Felipe in Madrid, Papiroga's extensive use of plexiglass lends an interesting finish to its pieces that favor bold geometric cuts and colors that make you do a double take every time you look at them. Interestingly, that does not limit the occasions that you can wear a Papiroga piece to–we guarantee its versatility with everything from a workwear outfit to an evening out!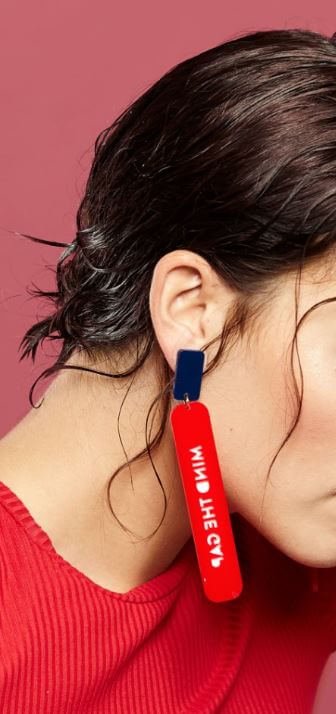 Shop Here: Calle Francisco di Rojas, 1, 28010, Madrid, Spain
Patricia Nicolas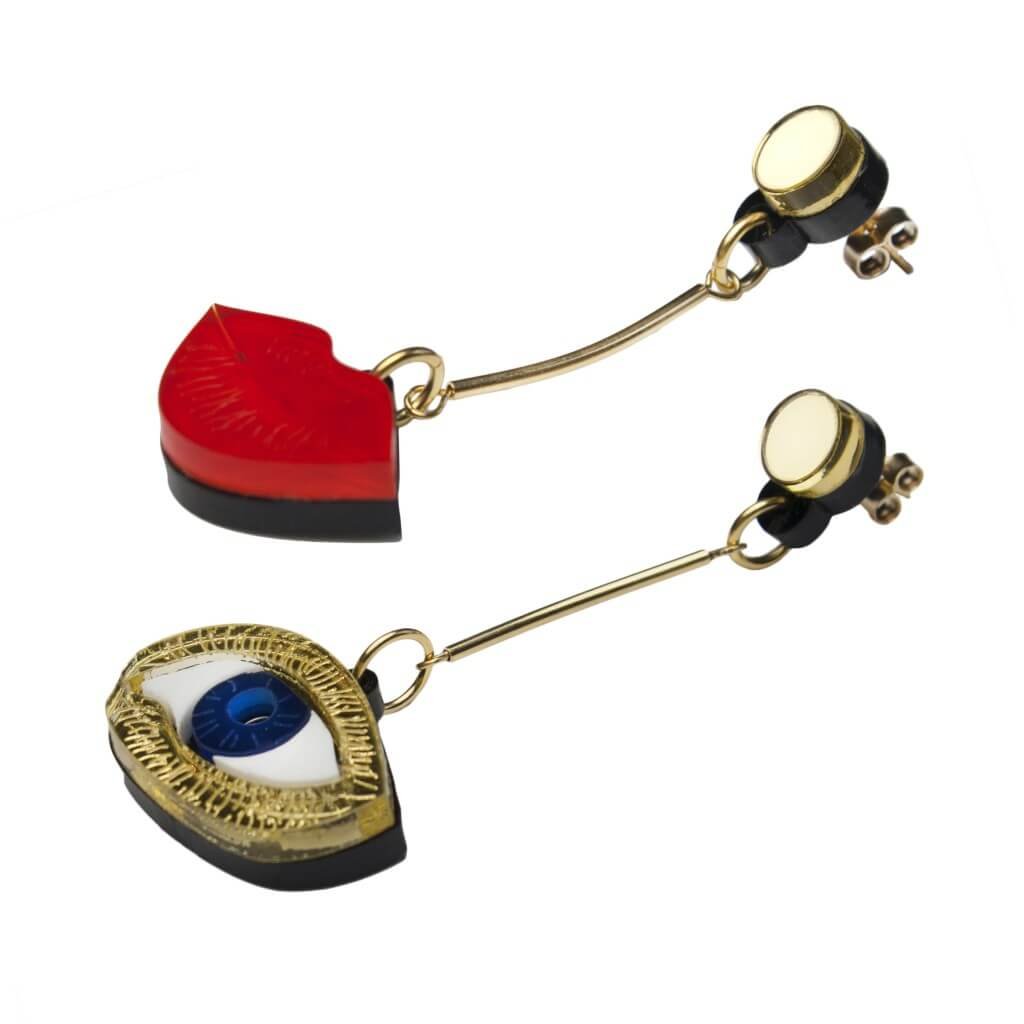 Jewelry runs in Patricia Nicolas' blood – she was born into a family of jewelers and her parents run the jewellery brand Nicol's Jewelers in Madrid. Before venturing into launching her contemporary jewelry brand full-time, Patricia studied at Central Saint Martins in London. Her designs are primarily inspired by strong feminine and artistic personalities such as Frida Kahlo and Pablo Picasso.
Patricia's work has been featured in Vanity Fair and sold at historical fashion landmarks such as Harvey Nichols and Harrods. She has also collaborated with Vogue. It's easy to see why her work has such a massive fan base, with her bold use of color and unsual shapes – Patricia's work is anything but ordinary, clearly evident particularly in her Dot Lip earrings design – a 2017 release inspired by Pablo Picasso.
Shop Here: Calle Padilla, 1 – Esquina Serrano. Madrid 28006
Gaviria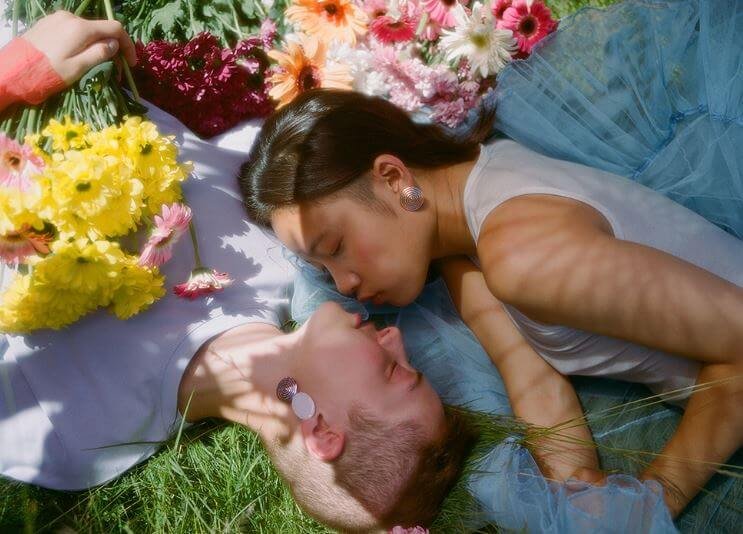 Inspired by the contemporary arts and culture, artist Paula Gaviria launched her namesake jewelry label in the vibrant and energetic city of Barcelona. Paula describes her designs as colorful, chunky and bold – all clearly evident in her offerings that include statement making rings, earrings, bracelets and necklaces. The unusual play of materials seen in the use of cellulose acetate, recycled plastic, powder coating and metallic colors are backed by a strong design story that Paula often references from her mixed roots and heritage from both Colombia and Spain.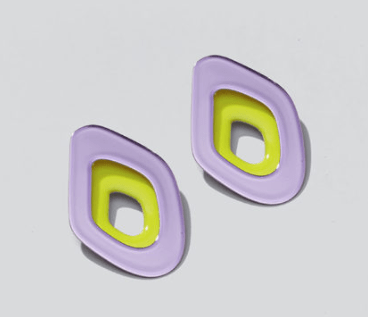 ---
– Written by Soha Joshi
Love what you just saw? Follow the AISPI Instagram page and stay updated on our blog for more such unique finds from across the fashion community in Europe.