Art and culture flow through the vibrant city of Vienna. Over the years, this former HQ of the Hapsburg Empire has made its way into everyone's must-visit list. Its deep-rooted legacy and architectural marvels have shaped this city and its inhabitants while charming visitors. Cosy cafes can be found on every corner and it is famous for Art Nouveau architecture that gives Vienna its sense of imperialism. Inspiration is everywhere, descending from the likes of Mozart and Sigmund Freud to today's contemporary artists and designers. 
Experience the grandeur of Vienna with The Cult Curator's list of the best places to sip, savour, and see.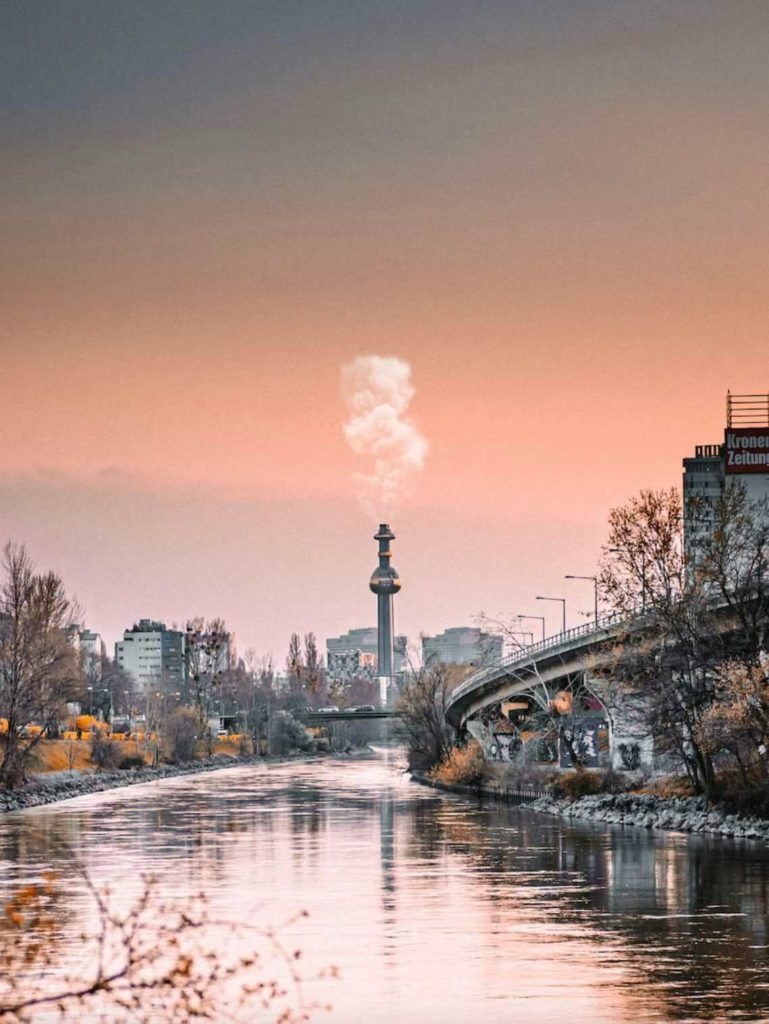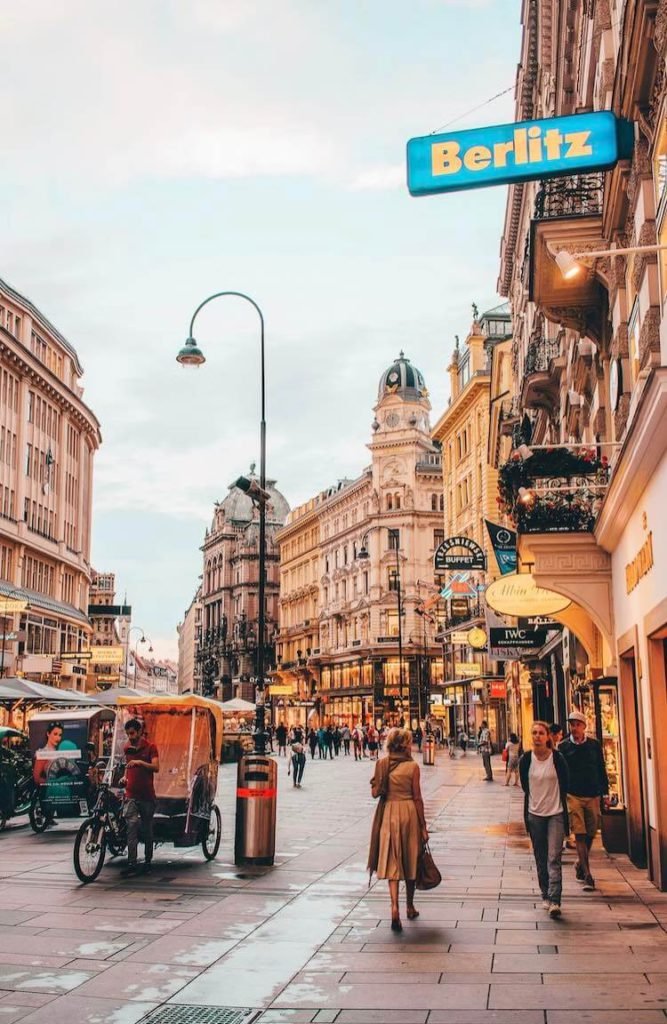 PS. Is a holiday even complete without a little shopping? Commemorate your trip by investing in fashion fit for any empress.
Sip On Cultural Coffee And Cocktails
As the name suggests, Café Central is located at the heart of Vienna. Through their unusual creations, you are invited to embrace Austria's unique coffee culture. If you're expecting a Frappuccino, you've come to the wrong place. Instead indulge in rich creamy concoctions with a side of Turkish delight!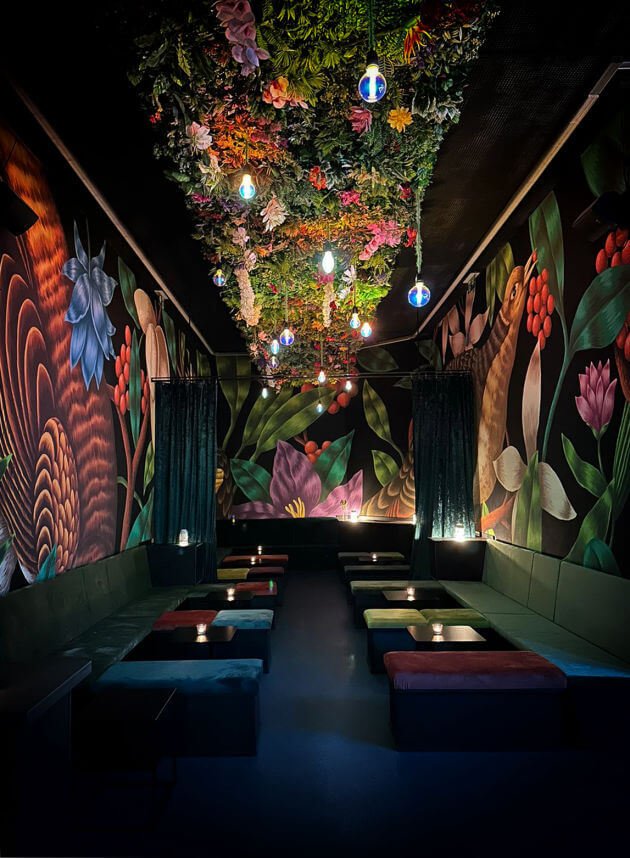 With their eclectic menu of flamboyant cocktails, The Birdyard truly ruffles our feathers. This restaurant-bar hybrid is known for craft cocktails. Taking inspiration from our feathered friends, their concoctions are unique and sophisticated.
The menu goes beyond the standard, with plenty of original house creations to keep you wanting more. Try the San Andres, a drink made with fresh Rucola, tabasco, passion fruit, raspberry and dark rum. Whether you prefer something tart and tangy or a herbal warmth, their fashionable beverages will tickle your tastebuds!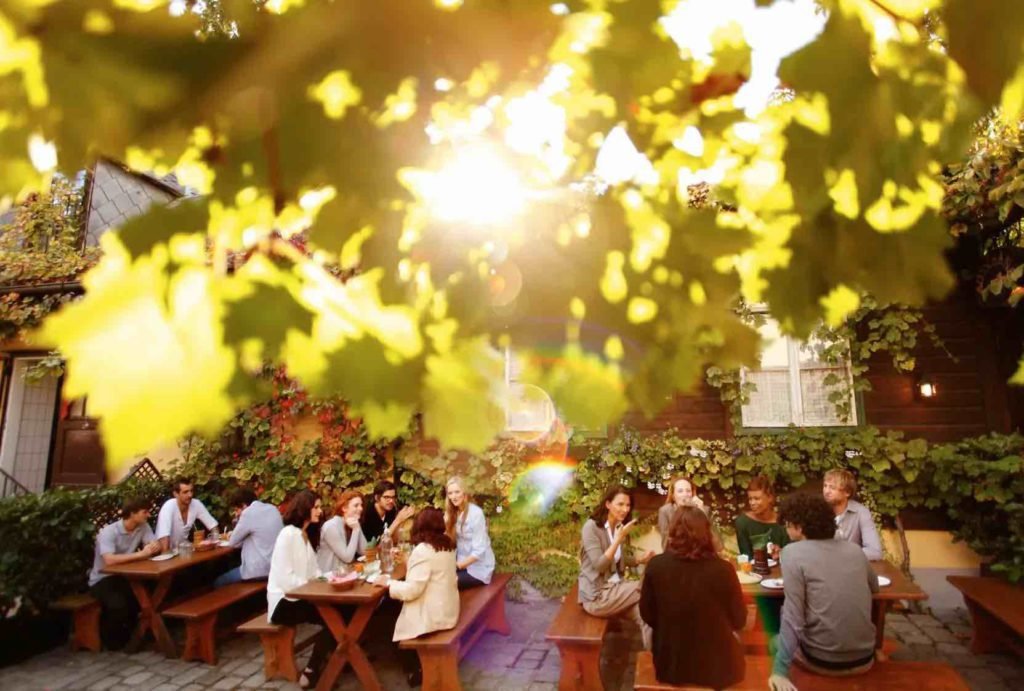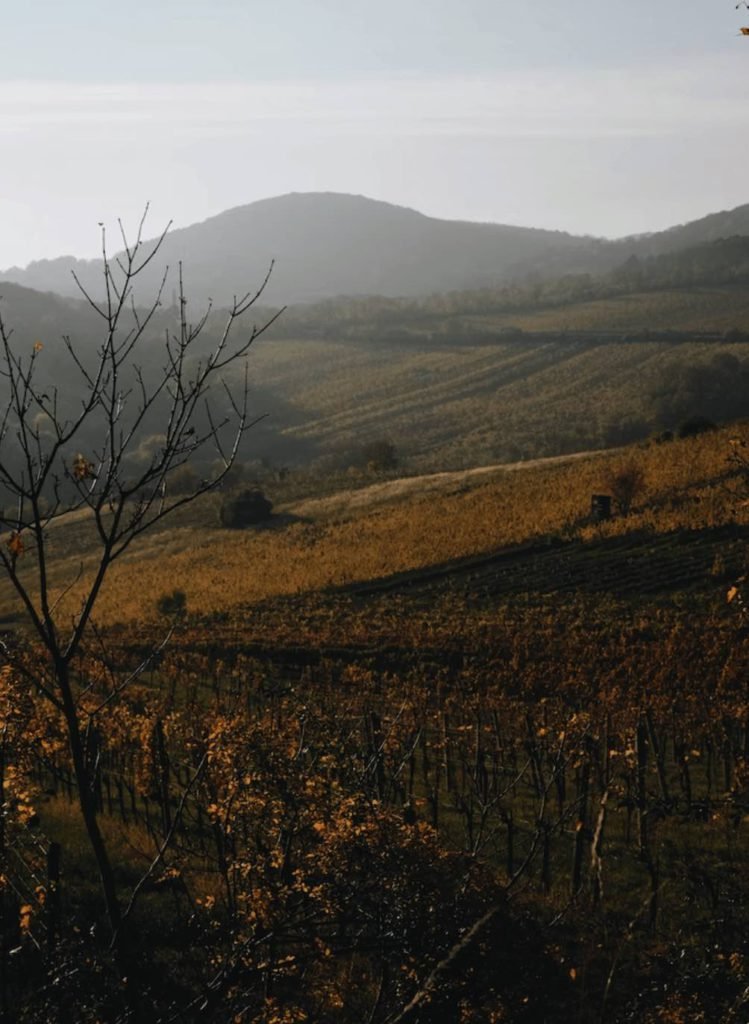 There was a time when each district of Vienna worked its own vineyard which led to the birth of the city's wine tavern culture. If you're in the city, then Heurigen (wine taverns) aren't something to miss. Enjoy the classic Viennese wine as you meander through their beautiful urban vineyards–either by foot or by tram. 
Originally built in 1882, this café-brasserie was built by the Emperor who utilised the glasshouse as a tranquil escape. Today, you can enjoy some of Europe's finest dining within the city's hidden luxury green space! This Art Nouveau building is a literal greenhouse–built with mirrors that merge with the grandiose stone structures surrounding it. 
Inside the building, you will find plants that create a jungle atmosphere, while the terrace offers the best view of the luscious grounds of Burggarten on a summer day. 
Their extensive menu includes everything from vineyard peach juice to Bollinger champagne. The Palmenhaus gives visitors a true insight into the grand monarchist history that is synonymous with the city's rich culture. 
Located riverside in Stadtpark, Steireck is well-known for its authentic Austrian cuisine. The restaurant's building was originally constructed in 1904, but later on was modernised through a uber contemporary extension which included mirrored glass walls that are removed during summertime. Savour authentic flavours while being surrounded by nature. Steirereck invites you to share their passion for the country's seasonal offerings.
Each dish utilises Austria's seasonal harvest, often featuring a rare fruit or vegetable to add to the exclusivity. The elements are elegantly presented like a work of art, the plate being their canvas. 
"Spelunke is a place where life meets gastronomy," says their website. And we couldn't agree more. Awaken your senses at this gourmet restaurant, where dishes are created with both the palette and eyes in mind. After all, you eat with your eyes first! Here, cosy home comforts get a stylish makeover. 
Their pretty plates boast a healthy portion of passion, creativity and uniqueness. Spelunke invites you to leave any guilt at the door and to truly indulge in their flavours. Specialising in modernised comfort food, their menu is the ultimate crowd pleaser. 
While leather benches, high-quality wooden tables and designer lamps on the ceiling create a luxury, polished ambience. They bring youth into their interiors by dedicating an entire wall to graffiti, referencing the graffiti scene on the adjacent Danube Canal. Spend a pleasurable evening enjoying music, food, and the ambience here the next time you find yourself in Vienna. 
Established in 1928, Altmann & Kühne is a confectionery and chocolaterie in Vienna. They are world-famous for their handmade chocolates, bonbons, and many more delicious treats. You will satisfy your sweet tooth in style with Altmann & Kühne. 
For over one hundred years, they have been handcrafting miniature chocolates which have been enjoyed on a worldwide scale. These quality confections are housed in tiny intricate drawers, like scenes from a childhood dream. Committed to chocolatier traditions, each piece of confection is made to order, which you can witness through their guided tours. 
Their treasure troves of treats would make the perfect gift for your loved ones awaiting your return.
The Schönbrunn Palace has been inhabiting empresses and emperors since the late 1500s, remaining as one of the most beautiful Baroque buildings still standing. Boasting 1441 rooms, Emperor Franz Joseph chose to live out his final days here amidst the Rocco interiors.
You can experience such luxuries for yourself through grand tours and strolls through the vast gardens that are open all year round. 
Many notable figures have walked these very rooms throughout the years. At six years old, Mozart performed within the mirrored music hall. Even Napoleon held conferences here. Discover the epitome of imperial living within the walls of this gorgeous palace.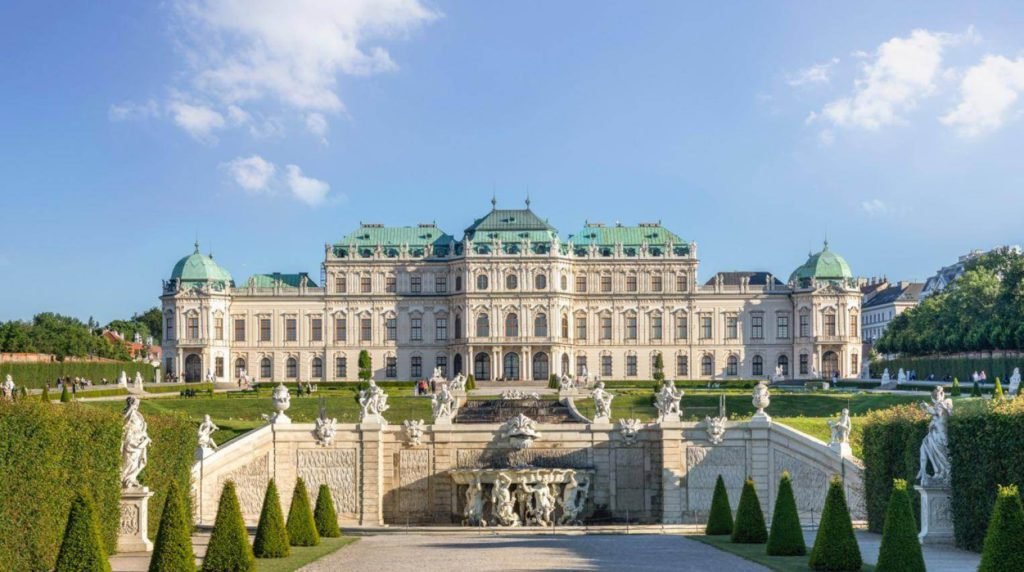 This historic building complex in Vienna consists of two Baroque palaces: the Orangery and the Palace Stables. Visit the Belvedere Palace to bear witness to over 800 years of art history and Viennese culture.
As the home of Gustav Klimt's "The Kiss", the Upper Belvedere Palace offers an unimaginable experience that allows you to come face-to-face with some of the world's most widely recognised pieces of art.
As Vienna's very first concept store, Park has earned an international reputation for their richly curated collection. An impressive range of avant garde collections span across two starkly white showrooms, carefully curated by Markus Strasser and Helmuth Rather.  Womenswear from the likes of Maison Margiela to Raf Simons are presented alongside an array of contemporary Austrian designers. 
Ferrari Zöchling's designs are an embodiment of the relationship between art and fashion. In collaboration with successful expressive artists, she creates boldly printed garments that go against the grain in terms of fluidity and movement. From maternity wear to genderless fashion, she caters for every fashion lover looking to live colourfully. 
Written by Sophie Corbett
All images are courtesy of their respective brands and organisations. This list is a collaboration between The Cult Curator and AiSPi.
Visit our Vienna page to know more about the city. Follow us on Instagram or visit our Journal for more European fashion and travel tips!