As the cooler season begins, we're putting away our summer florals and citrus colours in favour of neutrals and cool tones. But these fall shades don't have to be labelled uncool and boring. After all, there's nothing quite like a pretty accessory to take an outfit from simple to stunning. Team AiSPi has selected five pieces you can wear to elevate your fall looks and look chic, classy and absolutely captivating.
Karen Wazen Kaia Sunglasses
Before the winter falls upon us and makes sunlight a memory of the past, we still have a few months of bright light left. And all fashionistas know what this means: plenty of chances to put on your favourite sunglasses.
Karen Wazen's Kaia is a great example of a piece that is just a little bit eccentric because of its larger-than-normal size but still in a traditional enough shape to go with any style. These slightly retro but completely on-trend shades are the perfect way to stroll into winter–literally.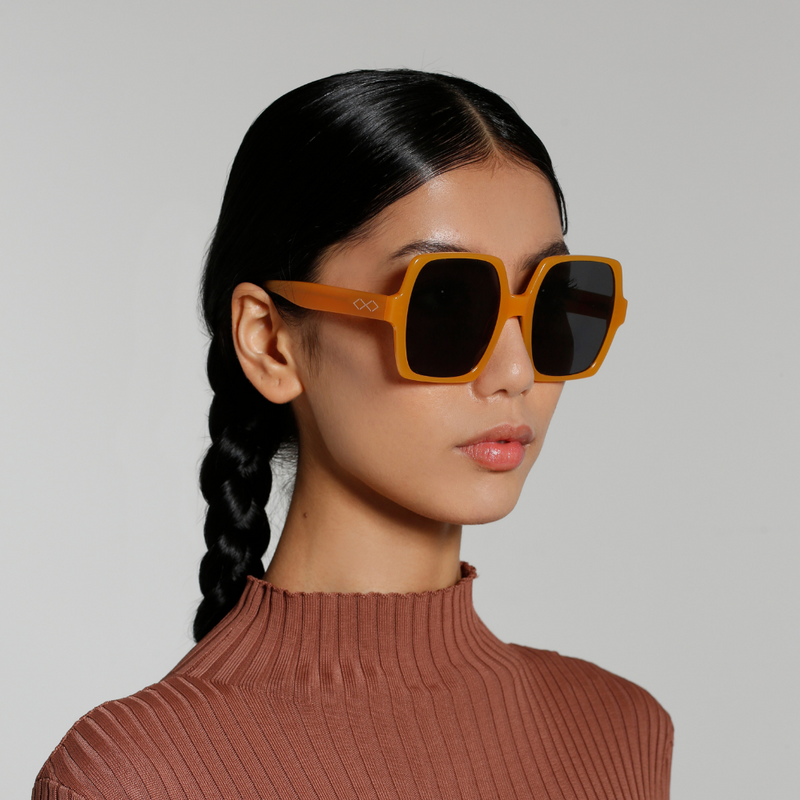 Karen Wazen Kaia Sunglasses in Orange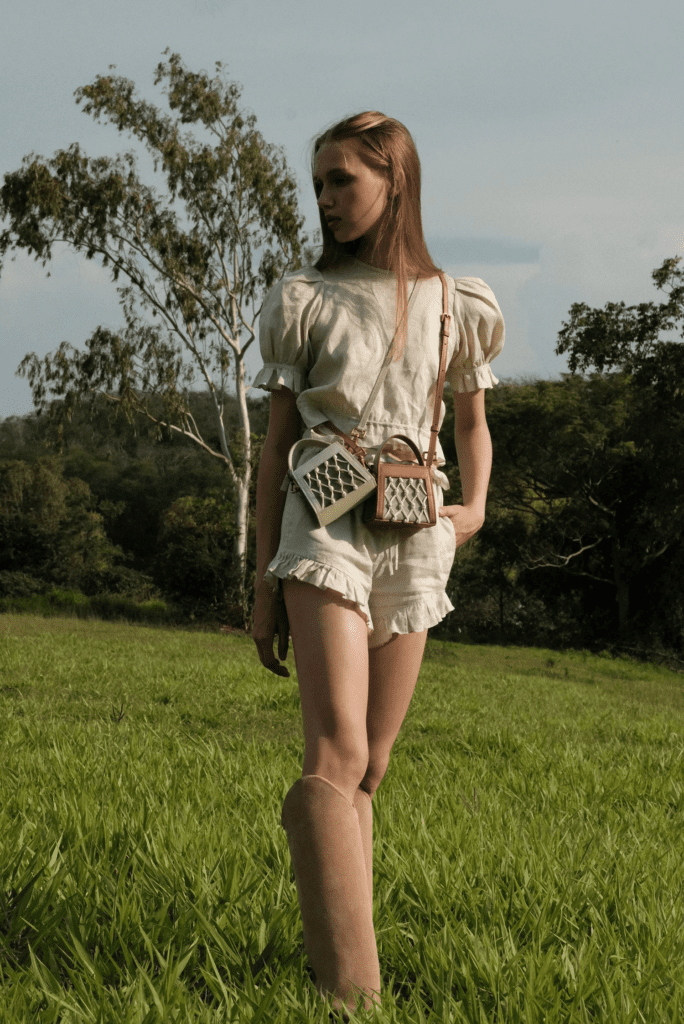 Leather crossbody bags are an absolute must-have in the fall season. They have the perfect shape and sturdiness to carry your essentials around the city and every tone of leather is in line with the season's palette. This already iconic mini Amu bag by Pipatchara features handmade macrame details and gives off exactly the kind of rustic artisanal vibe that is a feature of fall fashion imagery.
Spanish jewellery brand Maramz offers nothing but statement minimalist pieces, and their rings are a true standout accessory. The understated charm of their simple lines and the classic flair of the gold plate is balanced out by the striking angular shapes, making their jewellery avant garde and timeless at the same time.
This Anillo Car ring by the brand perfectly showcases how curves can be beautiful. Wrapping around your finger, its bold abstract shape adds character to your outfit and makes you stand out from the crowd.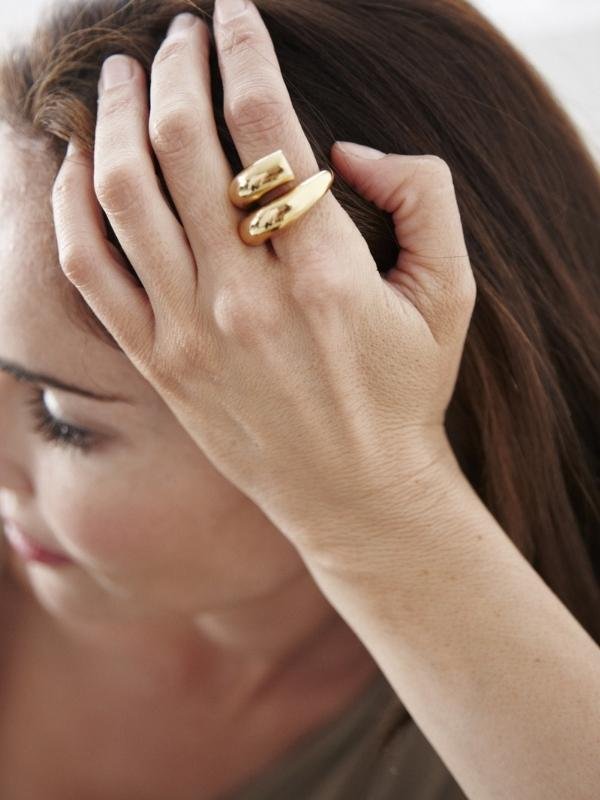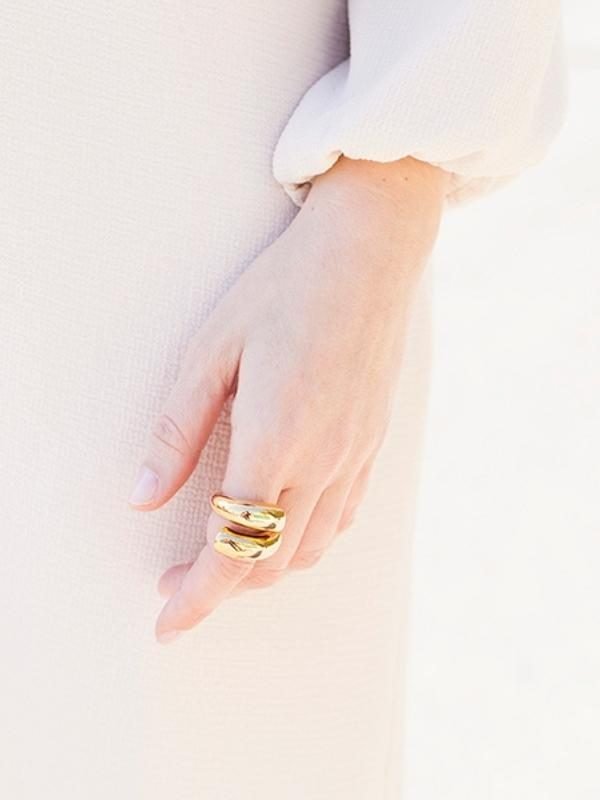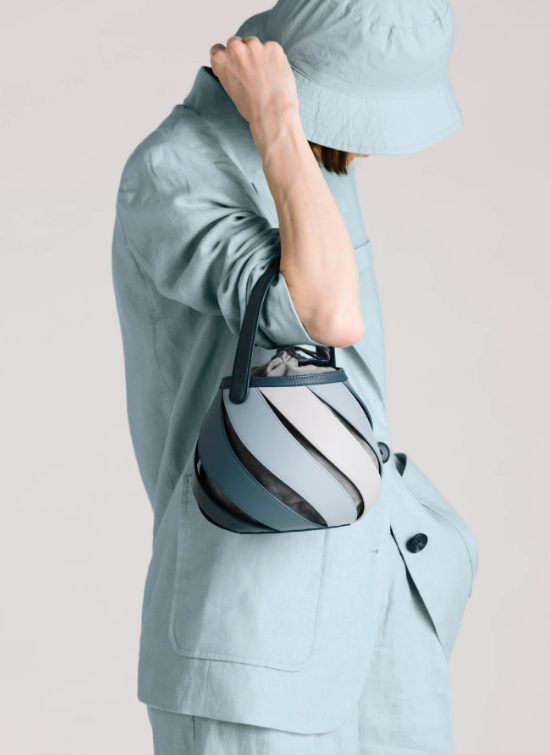 Turkish accessory brand Mlouye is renowned for its art deco inspired designs with curious geometric patterns and layered 3d structure.
The Helix bag one of their unique pieces. It features swirling lines made with cow leather. The spinning silhouette has been inspired by the wind, making it the perfect example of modern art meeting a modern fresh perspective. You can carry your keys, sunglasses and phone in its soft suede interior. Make a statement wherever you go with this distinct charming bag.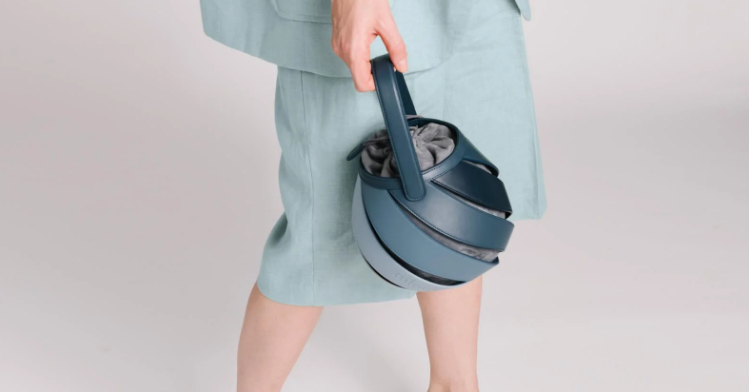 Anisa Sojka Watch Bracelet
Moroccan-Czech designer Anisa Sojka has created the jewellery line of her own dreams, and we at AiSPi love it. All of her pieces are simple and classic, with a spritz of romanticism, and their glittering shine is impossible to look away from.
We especially love their silver and gold chunky watch bracelet. This two-tone accessory adds a touch of sophistication and luxury to any autumn look–whether you're dressing up for work or a party. Make your mark as a woman of class with this chunky statement piece. For maximum impact, stack up this stainless steel bracelet with other ones from her collection.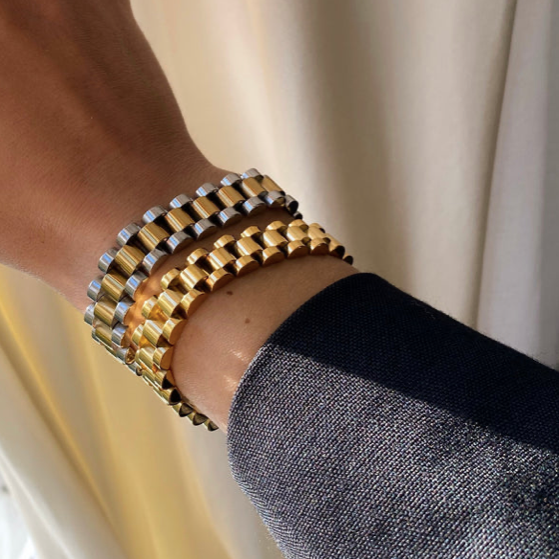 Written by Alice Costantino
All images taken from the brands with permission.
Want to read more? Head over to our journal page to find other interesting articles. Follow AiSPi on Instagram for updates about our curations!