At first sight, Studio Fantastique will take you into a 1960's whimsical world of floral prints and eco-friendly leather alternatives. Elements that perfectly showcase today's high fashion trends. The 1960's style resonates post-modern minimalism. Simple, elegant, and chic cuts with florals, pastels, and nudes truly are the epitome of this new modern look.
Floral, high-waisted capri pant sets with matching blazers and crop tops add a poignant splash in a simple and elegant wardrobe. The pants come in floral tones, nudes, and pastels; in both slim cut capri length and wider cuts, which resurrect the question central to the nineties; super slim or extra baggy? Do not fret! These bright and playful tones will bring cheer and excitement to your wardrobe without compromising the elegance and sophistication of the fashion of the millennia.
There are several different selections of satin dresses in playful florals. All pieces are just below knee length–some strappy while others feature a clean V-neck and mid-short length sleeve. A chic button- up minidress, in pastels and nudes, cinched at the waist with a belt, brings a classic 1960's look.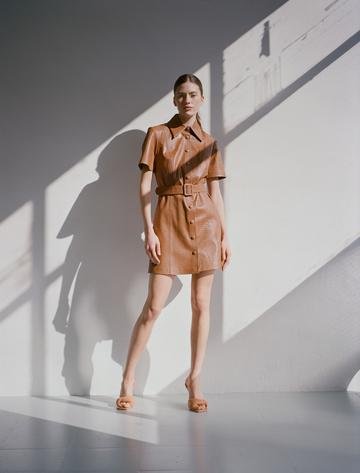 Bright florals patterns bring a touch of the avant-garde and femininity. These spring-favoured prints are reminiscent of the nineties thrifted fashion. Pant sets, silk sets with crop tops, and dresses all feature these playful prints.
Uniquely designed knit tops made up of chic straps and long sleeve boat-neck knits are just a few selections of knitwear available. This elegant and versatile knitwear makes knitwear accessible through the heat of summer into the cooler days of autumn.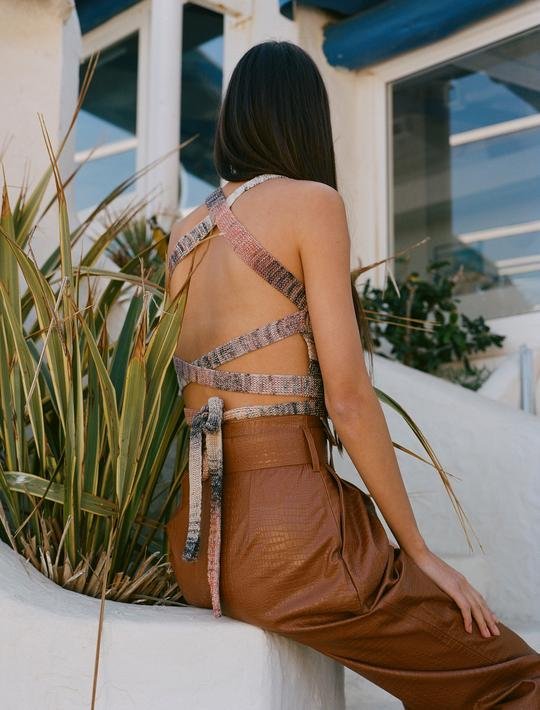 The history of Studio Fantastique
Back in 2012, Estefania and Daniel met working for a big fashion label. They were fed up with the nuances of the fashion industry. In their disenchantment, they made a decision that they would change it. 
In 2015, their idea of changing the fashion industry became Studio Fantastique. The duo are committed to sustainability. While they are a small company, they are growing into a community of people who are interested in making things better in fashion.