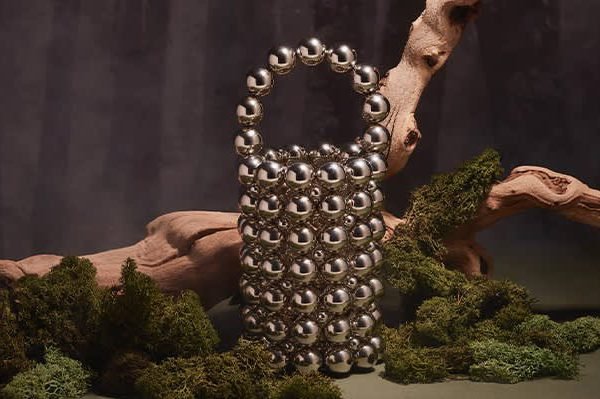 If there's one bag that is known as the ethnic staple, it has to be the potli bag. We've all seen our grandmas and mothers carry this Indian design whenever a festive occasion came up. And many of us continue to proudly carry forward this tradition to this day. 
The potli bag is undoubtedly an Indian concept. Before we dive into the upcoming wedding season, we wanted to look for ways European designs are giving their interpretations of the traditional potli–whether its playing with textures, shape or styles.
We've put together a list of our favourite modern potli bags that will complement your ethnic outfit (and also your western ones)! Are you ready to take these updated potlis out for a spin?
Vanina is a 2007 Beirut-based brand whose products give a glimpse into their passionate activism. They aspire to support the development of their local community by adding value to the skill-set of the workers, environmental responsibility beneath their light and playful elegance.
This pretty floral design by Vanina is called 'Le Jardin Fleuri' bucket bag. It is painstakingly handcrafted with natural shells and glass pearls to create a spectacular flower bouquet. The top handle is constructed using gold-plated brass, and it can be worn as a bracelet accessory (just like a potli) or held in one's hand during any wedding related functions.
This crystal-encrusted bag by Vanina is called 'Les Nuances' bucket bag. It is exclusively handmade using dazzling crystals and glass beads, plus it is precisely proportioned to contain all your party requirements. The open design means you have easy access to all your essentials, a feature that's makes it different from a traditional potli bag.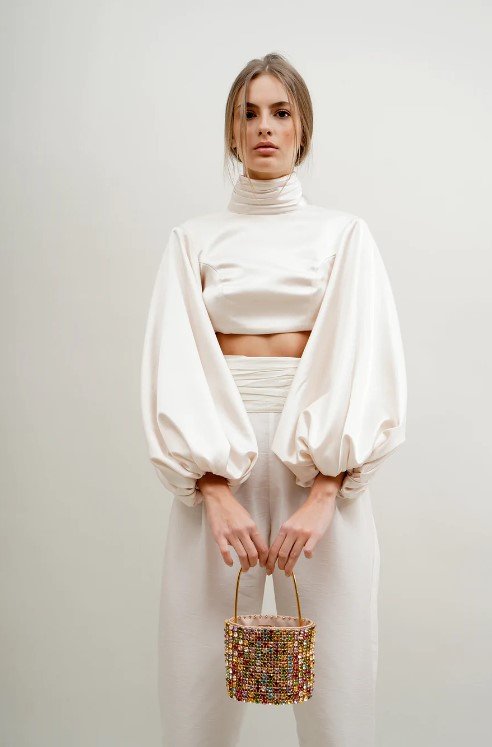 The Comino bag comes in two different shades–silver and gold. Keep all your party accessories in this striking metallic bag. Handcrafted using painted acrylic beads, the Comino is packed with a pouch cover in organza which doubles as closable lining.
We admire this adorable modern potli bag! Grab one of the Cominos by Vanina and match them with your wedding outfit (guest or bride) to create the most Instagrammable looks!
The L'Ouragan bucket bag encompasses the essence of Vanina's fun, playful aesthetics. The bag is handcrafted in a  waterfall which features hundreds of teardrop pearls fashioned on a bucket base. 
This surely gives us serious #divavibes. This one-of-a-kind bucket bag that is excellent for pairing with a saree or lehenga!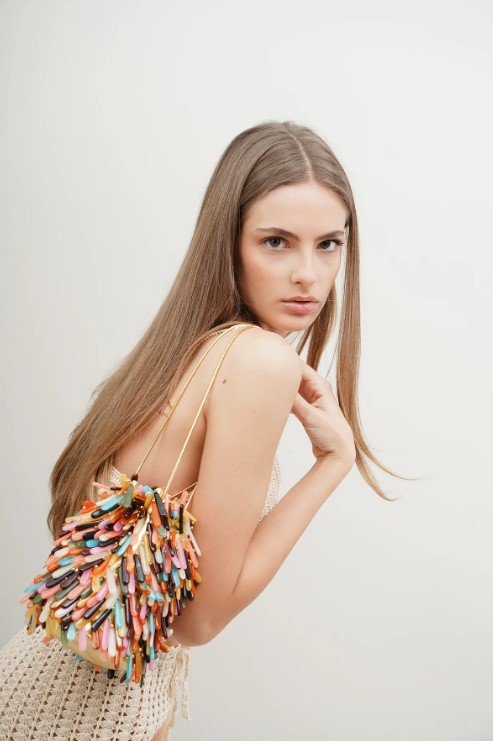 Raise your hand if you have difficulty carrying your essentials. Because when it comes to ethnic wear, the hard choice to make is to either manage your heavy wedding attire or look after your belongings. Wearing a traditional dress entails giving your essentials to someone else–so much so that we frequently skip out on bags and give our essentials to our significant other. 
Mlouye is a Turkish brand that designs statement handbags which grab and hold your attention. Although their unique collections feature many designs, its their potli-like bags we're looking at today.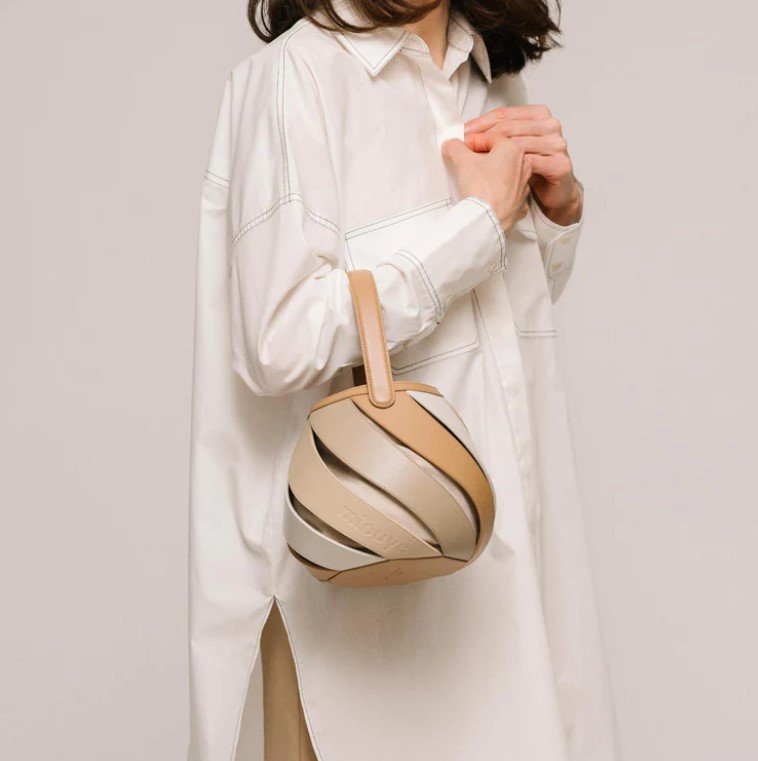 Mlouye's Helix Bag has a fun, distinct shape. It is the ideal combination of modern art and a minimalist perspective and features leather straps in a swirl-like pattern. The perfectly proportioned bag can carry all your  basics; think: small wallet, keys, sunglasses, and huge phone.
The swirling bag has a whirlwind spinner silhouette that is reminiscent of summer breezes on the porch. The top handle is cleverly connected to the body via a hidden joint; it may fall down when using the bag with the shoulder strap. Made of smooth leather with a suede interior and a drawstring top to keep everything inside protected and safe.
The Pleated Tool Bag balances ladylike grace with a structural form, making it both eye-catching and discreetly secure for keeping your belongings close. It comes with an adjustable strap and may be worn three different ways. Complete your after-dark look with this sophisticated silhouette. The bag's multicoloured nature means that you can style it with different outfits–be it for mehendi, sangeet or wedding ceremony. by carrying the Pleated Tool Bag.
Made with leather, this structural bag is rigid and distinct–and guaranteed to catch the eyes of all fashionistas present at the event.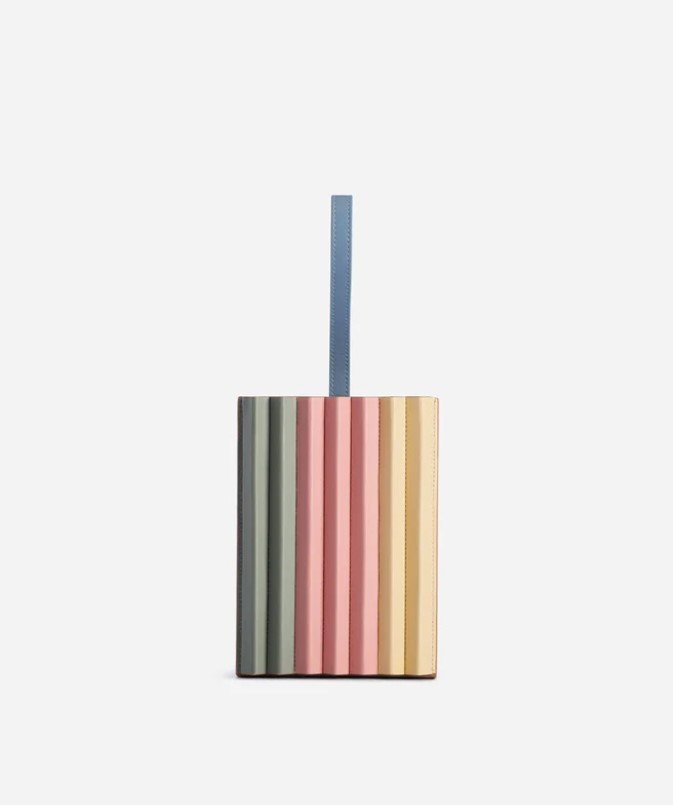 You can now make a statement at any wedding or festive celebrations with an updated potli bag. Which one will you choose?