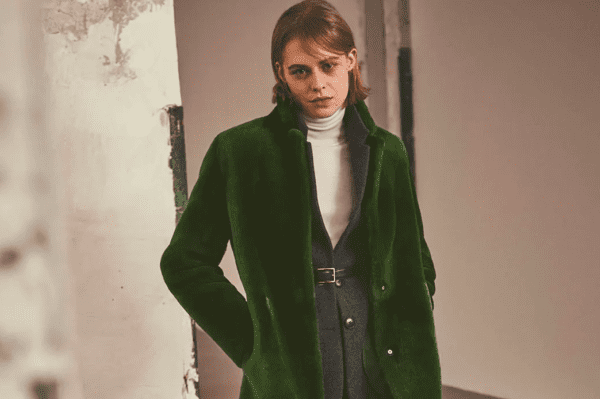 Are you dreaming of alpine adventures and cosy cabin life? Then make Megève your next mountain hideaway this upcoming ski season. This medieval town has the perfect combination of picturesque charm and skiing sophistication, one for both the sport lovers and their glamorous snow angels.
What sets Megève apart from its resort rivals is its preservation of heritage. Snow dusted chalets line the cobbled streets, like rows of gingerbread houses. T0 complete this festive scene, horse-drawn sleighs taxi the day's rosy-cheeked skiers to and from the slopes.
In collaboration with The Cult Curators, we discover magical Megève and the everything that make this ski resort truly sparkle.
Sip: Belly Warming Beverages
Every day is a party at La Ferme Saint-Amour, who celebrate life and its beauty with passion and mischief.
Their artistic cocktails pay homage to poets and writers who sought inspiration from the summits. If champagne is your liquor of choice, then you've come to the right place. The La Ferme wine cellar is home to one of the finest selections of champagnes within the region.
This is the greatest show! At La Folie Douce, their fusion of cabaret and rave culture takes après ski to a whole new dimension. 
Dare to expect the unexpected, from chic skiers sipping champagne from the bottle to dancers baring their skin to the glaciers, anything goes at La Folie Douce!
Images courtesy of La Folie Douce.
Savour: Fuel For Freeriders
La Table de l'Alpaga is not afraid to go off-piste when it comes to their eclectic menu.
Combining local and multicultural flavours, they offer tasting menus consisting of six and eight courses in one sitting. A very full tummy will certainly help you roll down the slopes with ease!
Le Relais' cuisine is like a warm hug–much needed after a long day in the alpine snow. Their recipes are reminiscent of a local grandmother's kitchen with scents of home comforts perfuming the air.
Experience traditional mountain meals like no other with mouthfuls that are sure to put a smile on your face.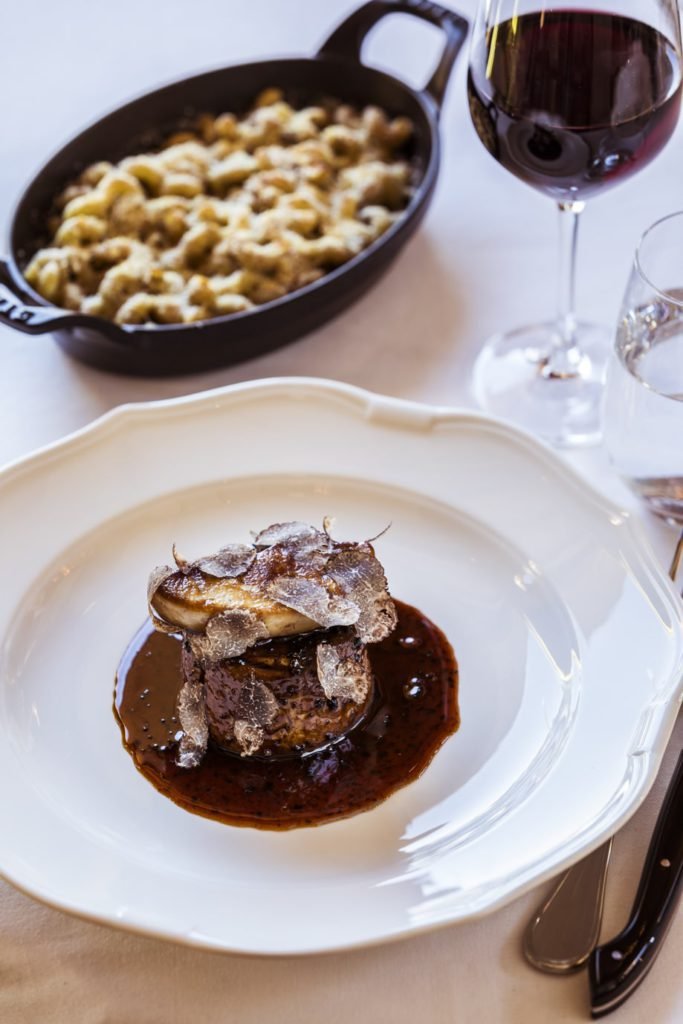 This tailor-made piano-bar is one we can't get enough of. Offering delicious French cuisine and equally delicious drinks, this night time attraction is famous for their party spirit along with their expertly prepared foie gras.
This modern chalet restaurant is located in the beautiful village of Megève. With interiors that seamlessly merge modern and traditional, its cosy and warm atmosphere will make you feel right at home.
Need a revitalising cup of coffee in the sun? Look no further than the Café which has a charming terrace with cushioned seating.
While Megève is attractive for its incomparable skiing adventures, they also offer so much more for the whole family.
Whether you would prefer to sit back and relax at a lower altitude or fancy exploring the snow in other ways, this little village has got you covered. All you have to do is wrap up!
Immerse yourself in Nordic nature (even indoors) at Pure Altitude, "your alpine sanctuary". Each treatment room takes inspiration from the mountain terrain, offering cosy vibes and bliss. Defrost in their jacuzzis, saunas, or Japanese baths to relax those après skiing muscles.
Guided by local experts, discover the hidden treasures of Megève on a Snowshoe Hike. On your tour, you will witness the wonder of the Stassaz Icefall, an ephemeral natural curiosity.
Bring the kids along for lessons in ice climbing– a once-in-a-lifetime experience you will never forget.
Image Credit: Megève Tourisme
You can argue that skiwear is timeless, making statement pieces a worthwhile investment whether you're serious about the sport or just the après. The trending silhouettes and textiles have moved at a glacial pace, because why fix what was never broken?
These designers have the freshest fits for the freshies (that's powdery snow to me and you). 
Zadig & Voltaire's philosophy revolves around the sense of freedom and thoughtful enlightenment. To many, the slopes provide just that. 
Their über cool coats and knits are perfect for chilling in chalets and winter shopping. 
We love their "Feti" shearling cardigan that serves aspen aesthetic. Keep cosy in their "Kory" down jacket for casual après ski coolness.  
There is no better investment to be made when it comes to ski attire than Yves Salomon. Look no further if you are seeking the highest quality, luxurious, and unique furs in the business. Having partnered with big house names from Yves Saint Laurent to Prada, you know this brand will pull out all the stops to turn the ski slope into your runway. 
"Aim for the top with Vaunt." –  Vuarnet
Vuarnet have been designing sunglasses and ski goggles for "alpine vision" since the late 1950s. Their vast collections are contemporary yet practical, with options to add your prescription lenses for optimum performance. 
Written by Sophie Corbett. 
Images are courtesy of their respective companies or those otherwise credited. 
To know more about this amazing place, visit our Megève city page. For more travel guidance, explore our journal for cultural and fashion insiders! Follow AiSPi on Instagram for the latest trends and updates.