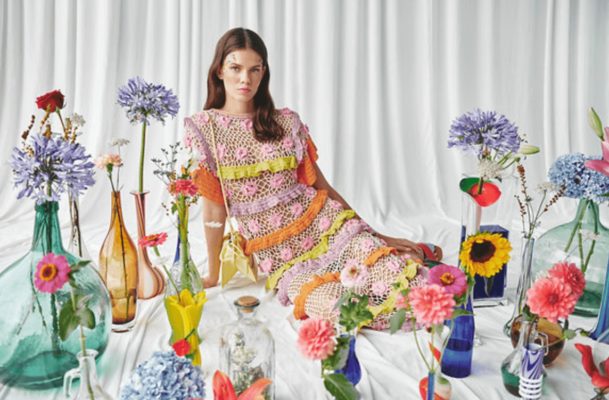 Managing to look stylish and put-together while juggling hectic schedules, improvised travels, last minute plans, or any kind of daily activity does not have to be complicated. One must simply be open to playing with diverse wardrobe pieces even if that means experimenting with unfrequented garments or unorthodox combinations. This may seem intimidating, but in many cases it actually simplifies wardrobe issues and expands personal style creativity. 
A varied wardrobe can help one dress comfortably and appropriately according to each occasion; something that is a bit more challenging while traveling. For easy packing we suggest taking versatile and transitional pieces with you while away from home. Even the simplest outfits can be elevated with the suitable styling elements according to each pretext.
Explore our AiSPi-ed accessories that can be the building blocks to uplift any basic look with ease!
Smart Casual:
An everyday look
Dress up your timeless basics to create refined smart-casual looks! Go from everyday norm to elevated ready-to-wear chic with just a few simple switches.
Style a practical, such as ESTHÉ's crisp white daydress with eccentric statement pieces to add a layer of sophistication to your look. A perfect match to create a monochrome eye-catching outfit would be Rosantica's black handbag alongside Jessica K's white flower earrings. For an artsy-luxe touch top it all off with tinted unoval DELARGE sunnies. The black lenses on black frames will bolden the look, while protecting you from those harsh UV rays.
Resort Ready:
A beach break
For an opulent resort look, we suggest combining a rich garment, such as Celia B's statement crochet dress with luxe accessories. Versatile harp shell earrings by Jessica K will add rich gold tones to the holiday vibe. Complimentary neutrals are the way to go in the presence of such strong pieces: add 0711's go-to beige bag and complement with Karen Wazen's cool retro sunglasses.
Party Play:
A statement outfit
Celebratory and festive occasions cannot be dismissed. Be the life of the party in ILTA's splendid lime-green embellished dress. To accompany such a lively piece, we suggest styling ESTHÉ's white cropped shirt as an overlay.
This eclectic look can be stylishly paired with Pipatchara's everyday mini-bag along with contemporary neutral sunglasses by Karen Wazen. A truly statement-making outfit can be created even with the most subtle pieces.