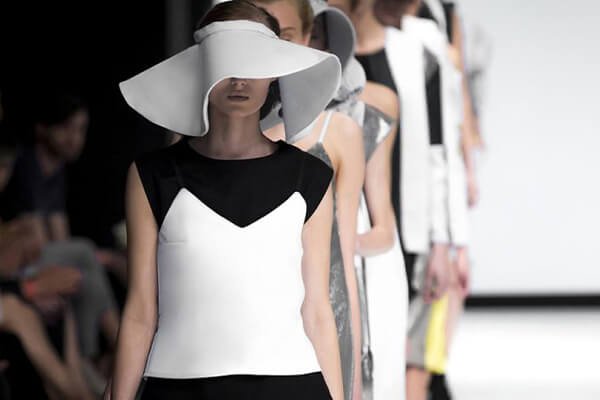 This year, London Fashion Week is scheduled to run from 17th – 21st September. This physical-digital hybrid will incorporate catwalk shows, presentations, appointments, events, digital content and activations throughout the city.
The much-anticipated event will also be celebrating the reopening of London by relaunching their City Wide Celebration programme to make British fashion more accessible for consumers and open LFW up to a wider audience. While in total the programme lists over 100 events that are open to the public, we at AiSPi are excited to hunt down the best ones which we will be happening during the week.
If you're in London, don't forget to visit these. But in case you're not, don't worry—follow us on our Instagram to get a behind-the-scenes glimpse of it. Below, find a list of the ones that we will be spotting.
Anya Hindmarch
When: 17 – 21 September | 8 am to 8 pm
Where: Anya Hindmarch, 11 Pont Street, SW1X 9EH
The Anya Fruit & Veg Store is the heart of the Anya Village over LFW. Everything has been made over in classic Anya style with limited edition merchandise available to purchase including baskets, string bags, water bottles, coffee cups, tea towels, aprons and caps. In-store events will include fruit carving workshops and a few special offers.
Browns
When: 17 – 21 September | 10 am to 7 pm
Where: Browns East, 21 Club Row, E2 7EY & Browns Brook Street, 39 Brook Street, W1K 4JE
Browns will play host to a series of installations including a gallery exhibition at Browns East in collaboration with the hilarious visual artist Babak Ganjei. The exhibition, entitled 'Honey Wagon' is a 44-piece gallery exhibition of his original tongue-in-cheek artworks and neon signs, including a new print art piece, exclusive to Browns. Guests can also visit Browns Brook Street throughout LFW to experience an immersive room installation called The Wave Epoch by Haroon Mirza & Jack Jelfs Ft. GAIKA. The Wave Epoch is a concept album, film and multimedia performance that incorporates music, poetry, incantation, archive material and original video footage. Be transported into a distant future with this multi-sensory experience.
Levi's by Levi's ®️X Central Saint Martins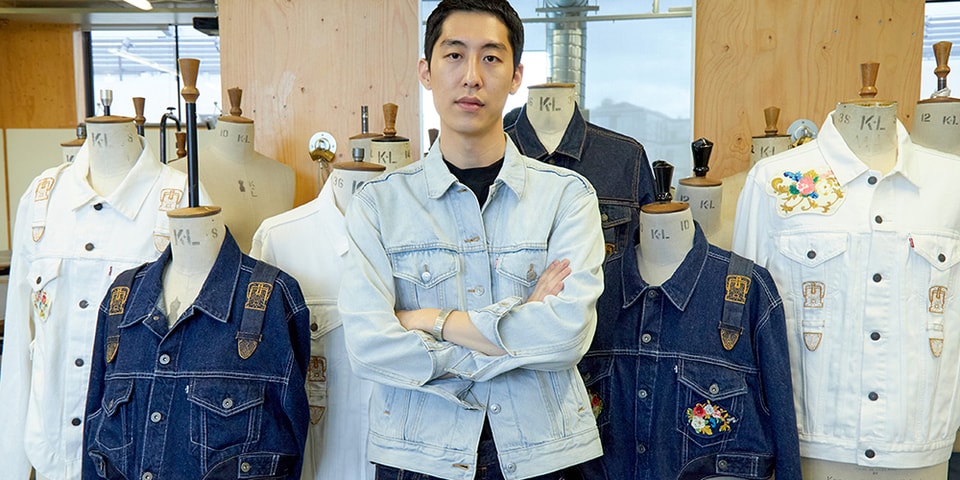 When: 17 – 21 September | 10 am to 6 pm
Where: Levi's Haus, 41 Great Marlborough Street, W1F 7RG
As part of the Levi's by Levi's range which launched in October 2020, Levi's debuts its collaboration with a trio of MA design talent from Central Saint Martins. Each student–Charlie Constantinou, Juntae Kim and Pip Paz-Howlett, worked with the denim brand to customise and reimagine deadstock product, resulting in a capsule range of vibrant new designs. The project forms part of brand's perennial pursuit of sustainability and its ongoing initiative to bring together fresh new forces in fashion.This collection is available throughout the month of September exclusively at the brand's concept store in Soho: Levi's Haus, London.
Christian Dior
When: 17 September | 10 am to 7 pm
Where: Christian Dior 160-162 New Bond Street, W1S 2UE
Dior Journée Savoir Faire is the opportunity to discover the diversity of professions and know-how within the Maison. Artisans from Paris atelier will be showcasing the craftsmanship of the iconic Lady Dior, Bar Jacket, Haute Couture and Demi Measure suit tailoring on the 15th, 16th and 17th of September 2021. The House of Dior flagship store on New Bond Street will be hosting a Dior café in the Winter Garden and animations throughout the store.
Salvatore Ferragamo
When: 18 – 19 September | 10 am to 6 pm
Where: Salvatore Ferragamo, 24 Old Bond Street, London, W1S 4AL
Salvatore Ferragamo will be holding a two day event in the Bond Street boutique, inviting customers to purchase one of a kind product with customised art work, created by an artist on site.
Vanish X Petit Pli
When: 17 – 21 September | 10 am to 6 pm
Where: Vanish x Petit Pli, 88 Regent Street, W1B 5RS
In partnership with Vanish, Petit Pli will host an evening screening of the British Fashion Council x Vanish documentary Generation Rewear at the pop up location on the evening of the 20th of September. Over this September and October, material technology company Petit Pli will be popping up in The Regent Street Edit at 88 Regent Street, joined by a number of other innovative fashion sustainability brands.
To see all the programmes, don't forget to visit the London Fashion Week website!
---
– Written by Team AiSPi
What's more? If you'll like to keep track of all the fashion weeks, don't forget to closely follow AiSPi on Instagram to catch some behind-the-scenes glimpses of the show!