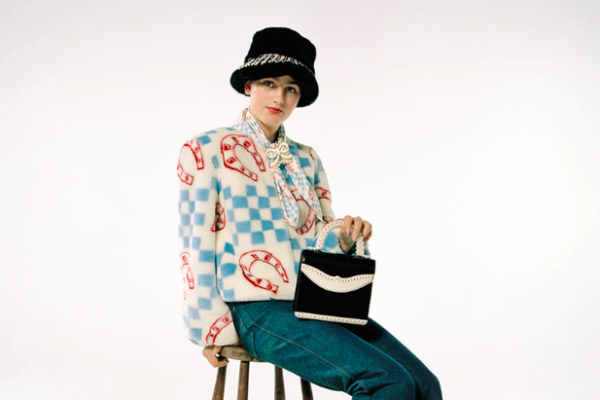 Playful, lively and full of colour. These are just some of the words we can use to describe London-based label Shrimps. Although the brand was founded less than a decade ago by Hannah Weiland, today it is counted as amongst the most fun, innovative brands to come out of the British capital.
From the very beginning, Shrimps has been a brand after the heart of stylists and fashionistas everywhere. Although initially they were known for their faux-fur coats, they've now gained a cult-following thanks to their whimsical designs and cruelty-free practices. Designing everything from ready-to-wear clothing to unique accessories, the brand continues to make a splash in the sustainable fashion space.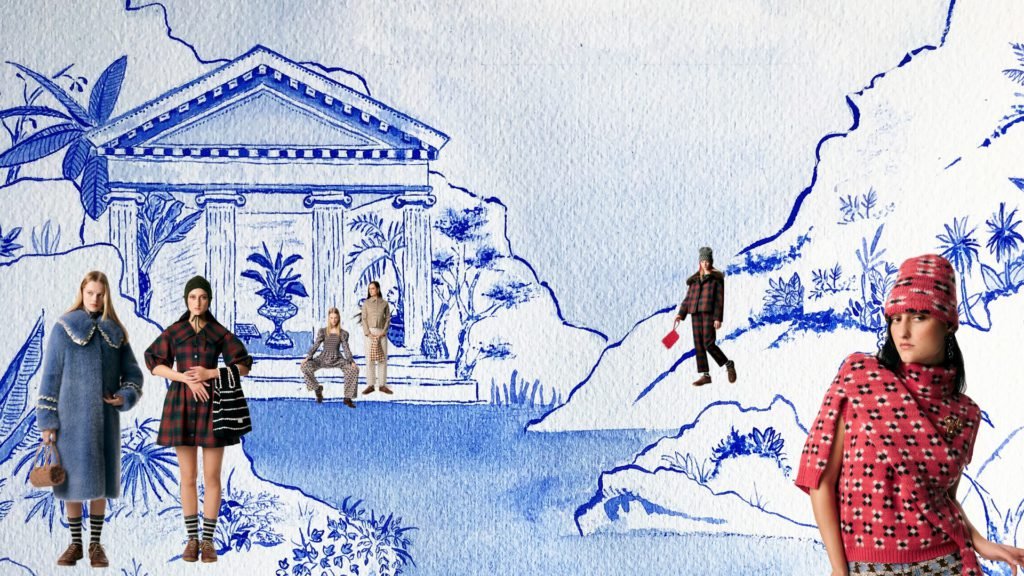 Technicolour Collections That Inspire
Inspired by the witticisms of modern art and the juxtaposition of bold prints and patterns, the brand's collections include vibrant, statement pieces that grab and hold the audience's attention. From their cruelty-free coats to their 70s inspired collars and print details, each of their collections showcases a different side of fashion to the world.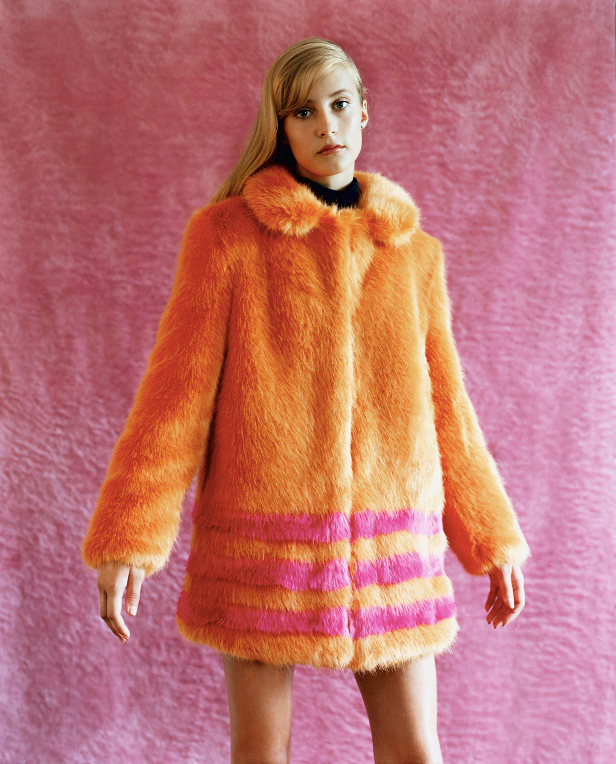 The brand uses its name, Shrimps, literally everywhere–but in a fresh, new manner! You'll shop it everywhere including the backdrop of their parties, as a print splattered across their coats and dresses to even as jewellery. 
Their collection of handmade accessories includes beaded bags which are feminine, chic and retro. Using fun colours and bold designs, they instantly make any outfit stand out. They even add colourful beads into their jewellery as well! Not only do they serve as statement pieces but also artful ones!
Shrimps started off as a cruelty free, faux-fur brand and they have maintained their beliefs even after all these years. They are committed to not using animal leather or real fur in their products. Instead of fur, their collections feature wool which is not just natural but also long-lasting. Plus, they source tartan fabrics from Scotland which are made using traditional techniques.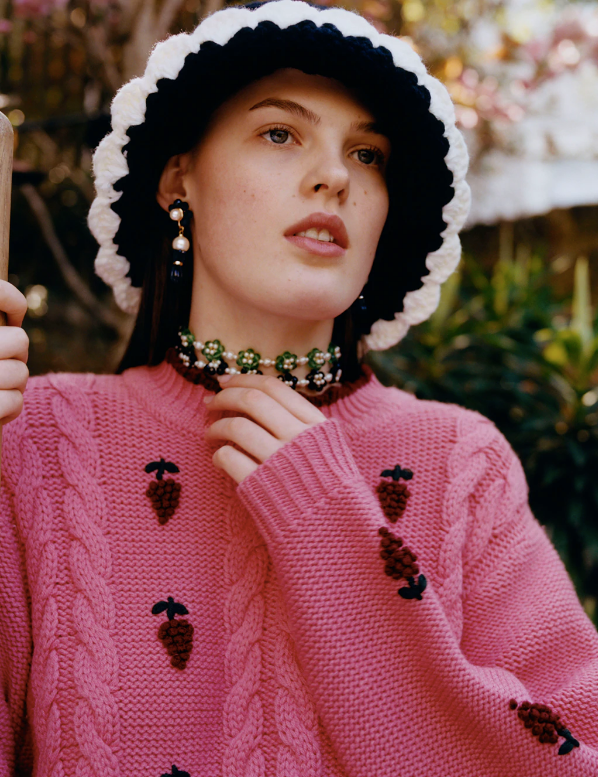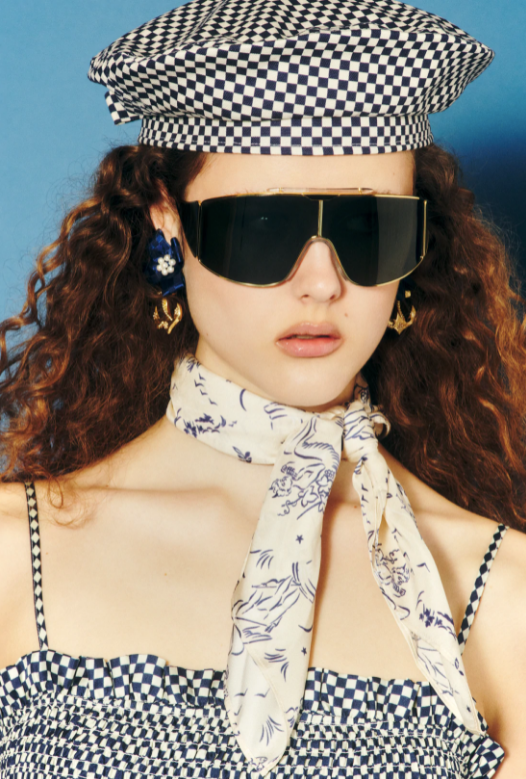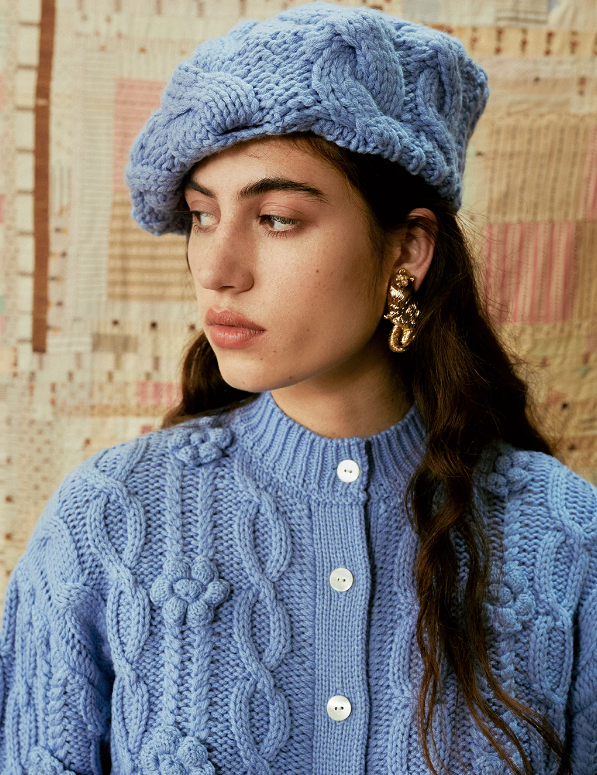 A Little Background Into Shrimps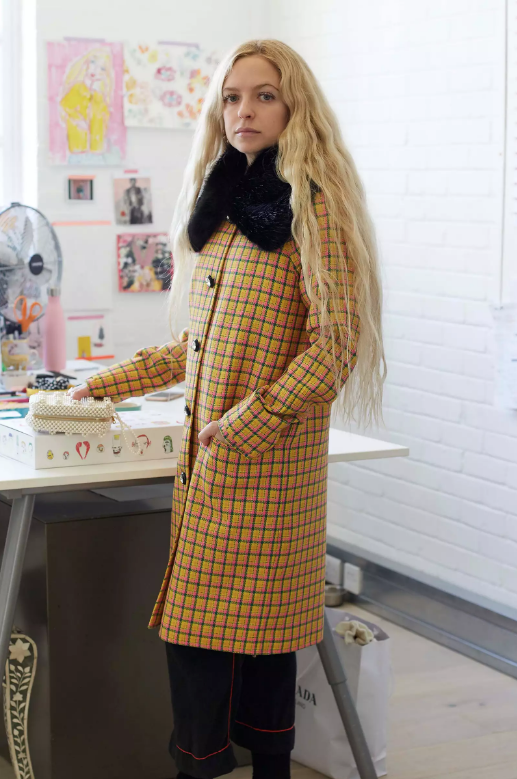 After studying History of Art, Hannah Weiland went on to get a diploma in Surface Textile Design from London College of Fashion. Following this, she decided to launch Shrimps in 2014. At that moment, the brand only made colourful faux-fur outwear which immediately drew the fashion industry's spotlight onto the innovative, cruelty-free work of the designer.
Soon after marking their name in London's luxury space, they launched a full collection of ready-to-wear garments and handmade accessories. Following their ethos of being sustainable, they follow ethical production practices, believe in diversity and use eco-friendly materials for their designs.
Browse through their creative catalogue of print-splashed, textile-heavy ready-to-wear collections that merge fashion and art effortlessly.