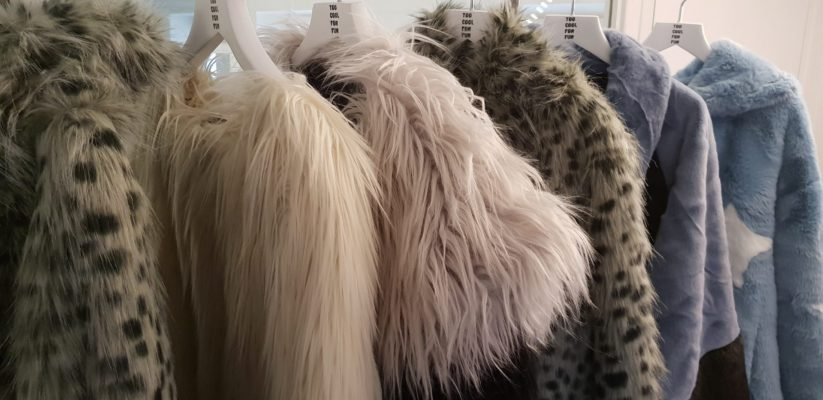 The team of AISPI went behind the scenes at Paris Fashion week and here is what we found.
Plenty of fashion brands prepare an entire year for this particular moment. Paris Fashion Week is the highlight for every fashion fanatic and is often associated with extravagant and exclusive shows from brands such as Chanel, Dior, Balenciaga and many more. The truth is that there is so much more going on than what meets the eye.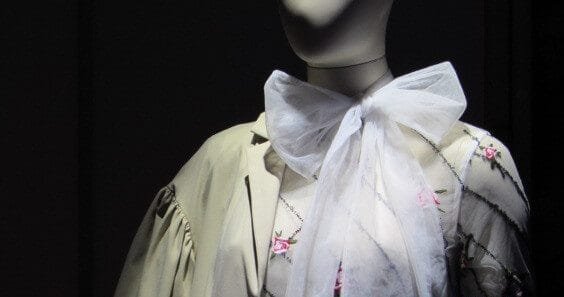 When you hear the words: fashion week, what is the first image that comes to your mind? Runway, glamour, models, music, high society?  Yes of course, that is a large part of fashion week, but do you know about showrooms, presentations, workshops? These are the hidden gems of these events.
So that's what AISPI did! We attended, discovered and savoured the hidden gems of fashion week. Keep on reading if you want to know more of our Paris Fashion Week experience!
Presentations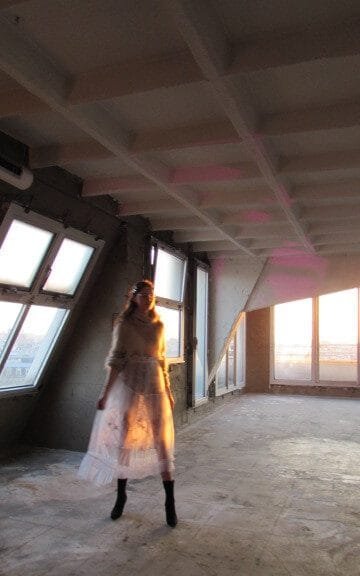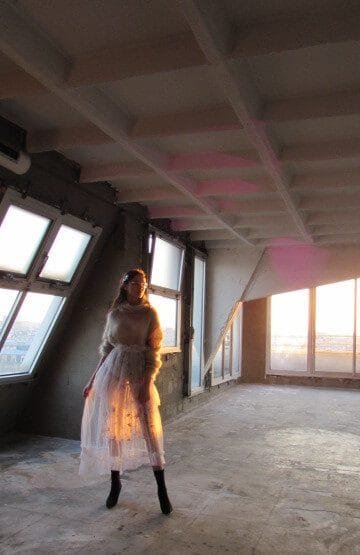 We found some brilliant presentations where both emerging as known brands and designers showcased their latest collections in very different ways. These events present a more personal atmosphere, and they allow a lot of setting possibilities. A presentation is an interactive platform where the designer sets up a show that you can actually walk through and be a part of it.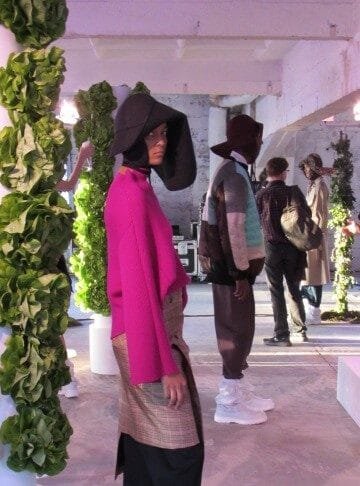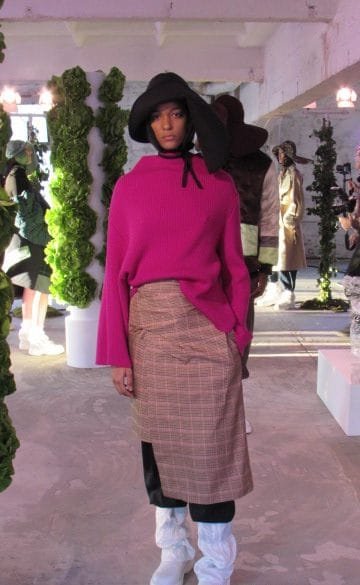 One of the fashion presentation we attended was called Fashion Farm Foundation, that brought together 8 amazing Hong Kong brands: Anaïs Jourden, CAR|2IE, Ka Wa Key, Yeung Chin,  YLYstudio, Ffixxed Studios (above), The World Is Your Oyster and Sun=Sen (below).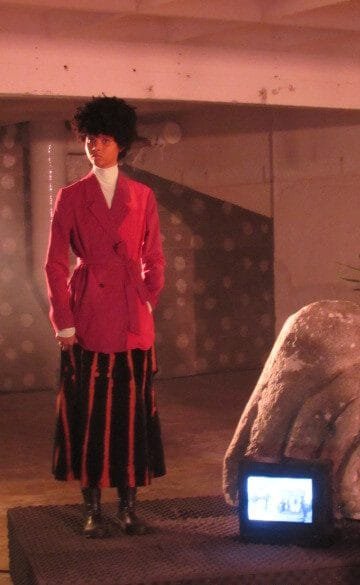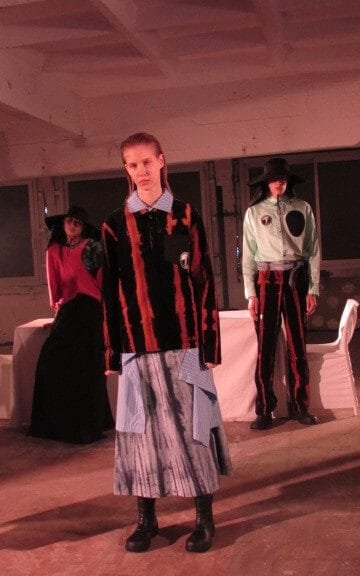 The show expanded across 4 floors of an empty building, that mixed both an industrial and natural style. On one of the floors you could find the models bobbing around, and spraying water over hanging plants. In another one, they were standing like statues in what looked like a vintage living room. The last floor opened onto a roof terrace with a beautiful view where designers, fashionistas, artists and business people came together to enjoy a casual aperitif.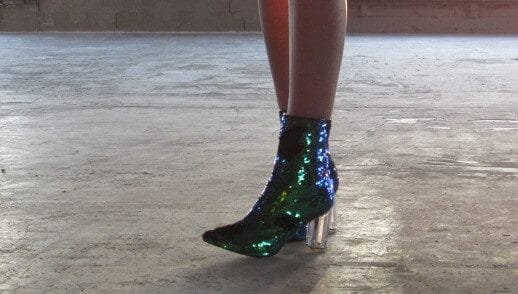 The combination of the place, the performance of the models, the designs, and even the sunlight at that precise time (close to twilight), captured perfectly the different brand personalities.
Showrooms
It was outside of the Fashion Week program that we found our favorite experience: the showrooms. They gave us the opportunity to actually meet the designers, talk to them and get to see and touch the products!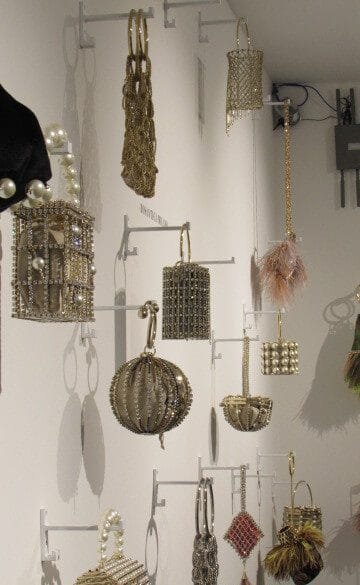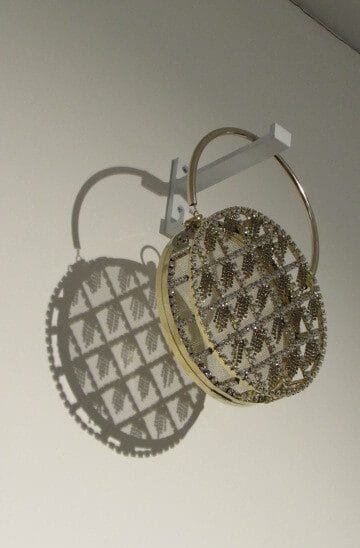 In general, showrooms present more than one designer. That made it easier for us to have an insight in the upcoming trends and fads for the upcoming season. Showrooms may not be as chic and glamorous as fashion shows, but they did give us the privilege to discover the new collections before anyone else does.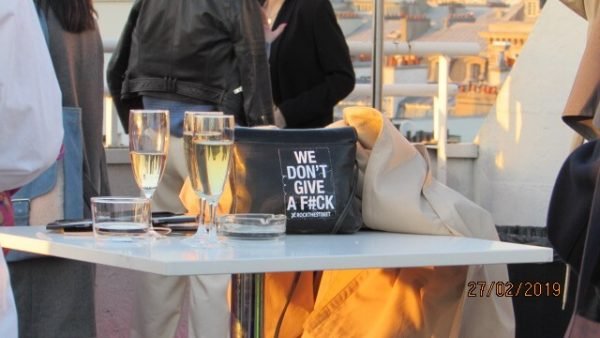 In addition to our personal experience, showrooms also offered us numerous business related possibilities. We had the opportunity to interact with the Public Relations of some of the brands and even pre-ordered collections that we believe are conversation starters. 
---
– Edited by Virginia Lite and Emma Van Severen
AISPI brings you undiscovered fashion finds and boutique stores from all over Europe. Follow us on Instagram for a new fashion find each day!