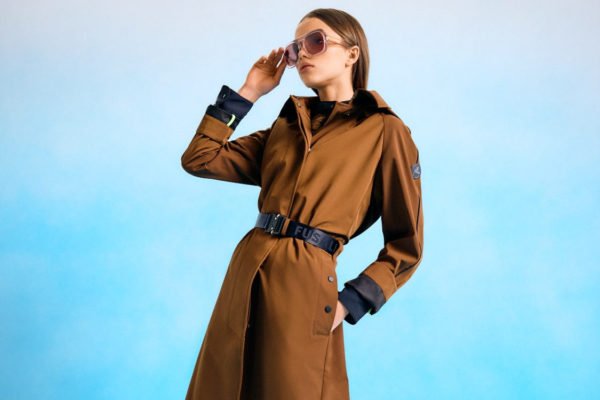 A playground for lovers of skiing, this frosted gem is nestled within the idyllic French Alps. Along with being the world's ski capital, Courchevel also boasts a multitude of designers championing the skiwear industry. 
Whether you're dominating the slopes or exploring the dense pine forests, it is important to stay wrapped up in stylish essentials. These designers provide you with functional and chic skiing garments through their extensive savoir faire. 
With seventy years of industry championship under their belts, Fusalp ascended into top position as the French community's most coveted skiwear brand. Their name is derived from the phrase 'Fuseau des Alpes' which takes inspiration from the region's love of skiing to develop technical yet stylish sporting garments.
Favoured by generations of Winter Olympic champions, their combination of "technicity, functionality and elegance" (Fusalp) has heightened their success.
Celebrating movement on and off the slopes, creative director Mathilde Lacoste develops chic pieces for sporting as well as après!
She seasonally reinvents the iconically timeless fuseau stirrup pants by utilising their fifty years of tailoring expertise and modern innovation.
To mark their 70th anniversary, Fusalp collaborated with Pucci to develop a collection of vibrantly printed garments that intertwined both brand's sophisticated DNA. Together, they have applied Pucci's bold palettes to Fusalp's best-selling garments and accessories to create a colourful range reminiscent of the 70s.
A brand that prides itself on its historical heritage, Rossignol takes inspiration from its origins dating all the way back to 1907. Their ski apparel and equipment is instantly recognisable by its distinctive emblems and identity. The blue, white and red rooster is symbolic of their French roots, demonstrating their genuine love for their country and sport.
Driven by French elegance, every element of their garment is carefully considered. The reoccurrence of the 'Strato Blue' shade across their collections is a nod to the legendary Strato ski–which is designed to stand out against the pure white snow. Stripes are also a common feature, which are symbolic of the impressions left within the snow and a sense of direction.
"Preserving our playground for future generations."
– Rossignol
Recognising that their foundational mountain landscapes are under threat as a result of climate change, Rossignol are determined to utilise only responsible practises. They have taken extensive measures to reduce their environmental impact, including the introduction of a repair service to extend the lifespan of their products.
When we think of cashmere, we think of luxury, durability, and Eric Bompard. From knitted pullovers to hats and scarves, their super soft pieces are the perfect accent to any cosy ensemble. 
They have adopted a slow-fashion approach to provide ecologically responsible cashmere garments. Their Grade A fibres are respectfully combed from Mongolian goats that are reared by local farmers. 
"Because at Eric Bompard we have a sense of time. The long life of cashmere is more than a slogan for us, it is a watchword."
– Eric Bompard
Their deep passion for cashmere flows throughout the business, and they are dedicated to preserving its quality.  To ensure that your favourite pullover stands the test of time, they offer a repair service to mend any potential wear and tear.