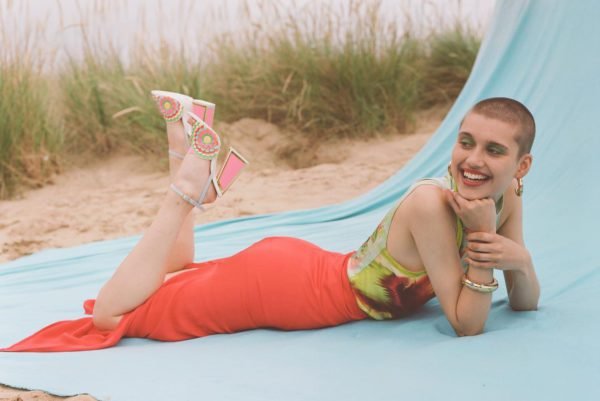 Certain style choices can tell you a lot about a person without even meeting them. One of the most telling style choices? Shoes! The pair of pumps you choose to wear immediately tell people something about your character. 
But does your favourite style shoe match the essence of you? We at AiSPi have taken some of the most popular shoe styles and matched them with certain characteristics so you can compare. You know what they say, if the shoe fits…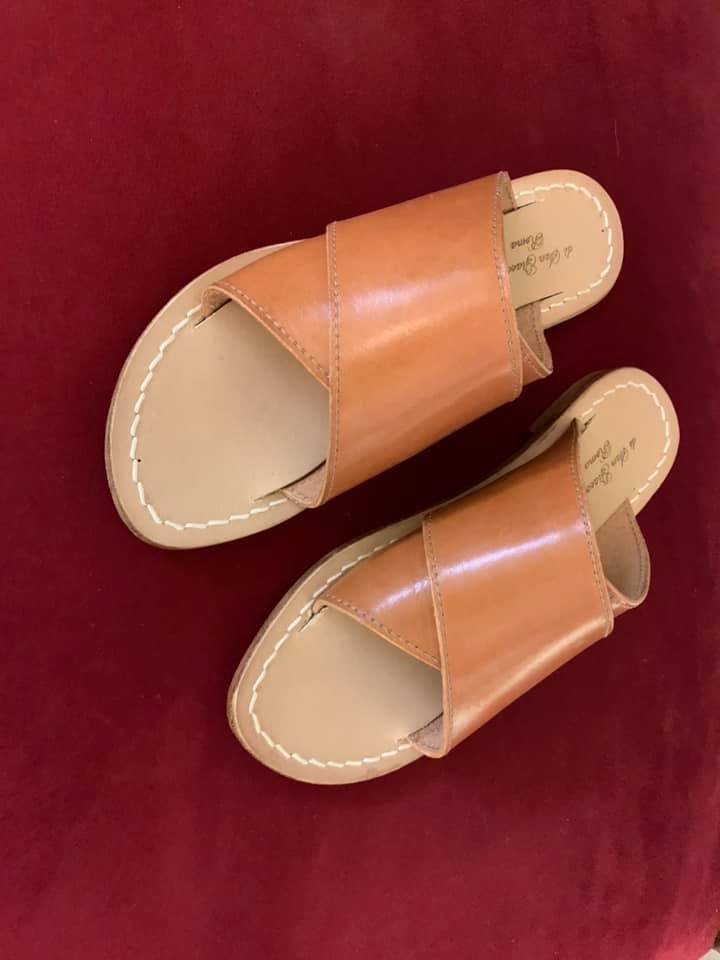 Just as easily as slides slip onto the feet, they reflect an easy-going personality. A person whose choice shoe is a pair of slides values their relaxation time. This person is the essence of cool, casual and calm. If you consider yourself both an introvert and extrovert, choose slides as your comfort shoe. This will let people know you are friendly, fun-loving and an absolute bliss to be around.
Platforms are the youthful, trendy member of the shoe family. If you are a platform wearer then you are not afraid to be individualistic and keep up with current (and retro) style trends. You are likely charismatic, charming and flirtatious. If you are looking to make a statement but want to remain approachable to others, platforms are the shoe for you.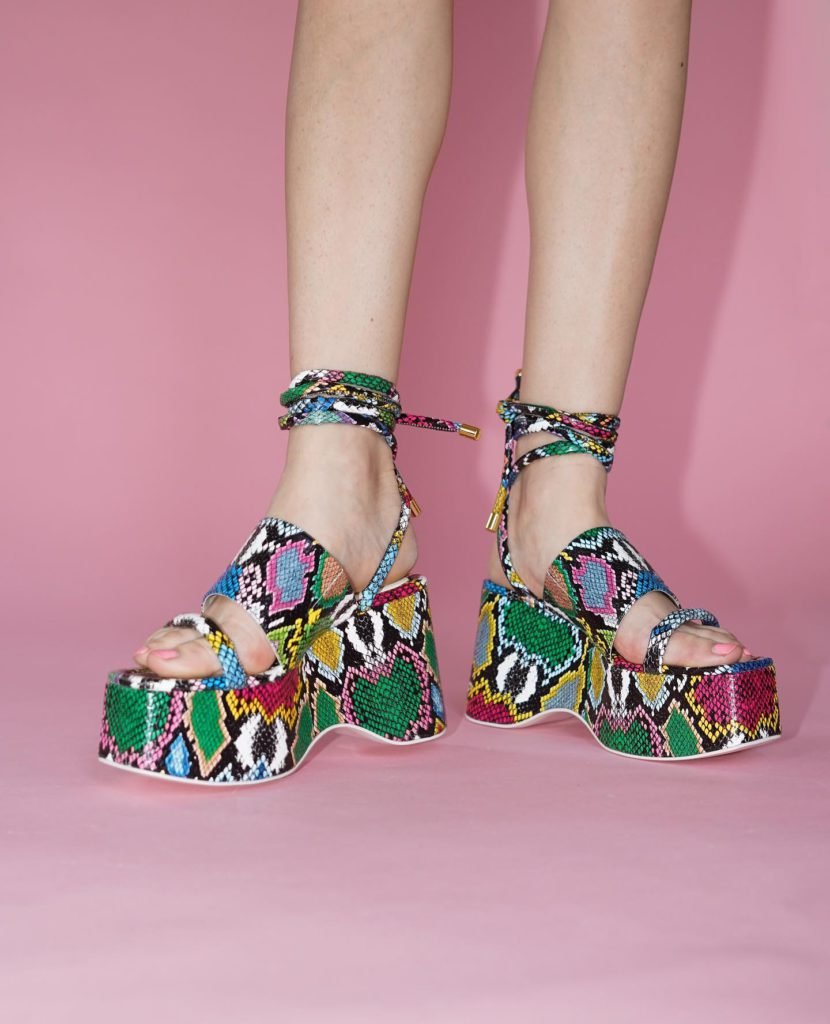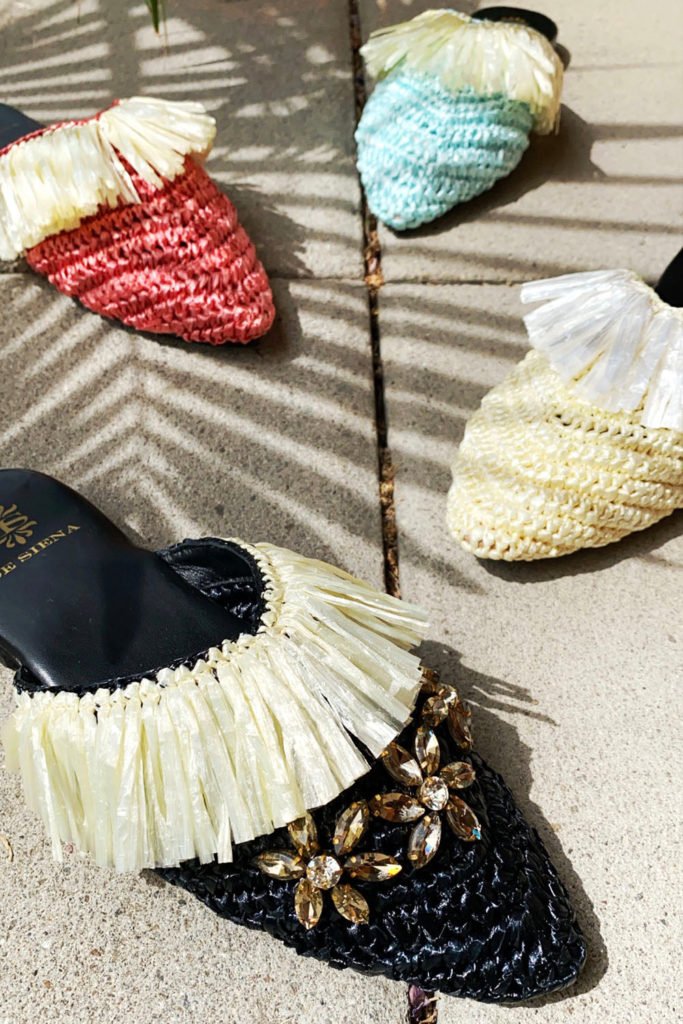 Mules are associated with mature, ambitious and responsible woman. Often an open spirit with a wise and unshakable core. Are you a bit of a perfectionist? Are you driven by the small details? Then mules are the shoe which can tell others you are focused and driven.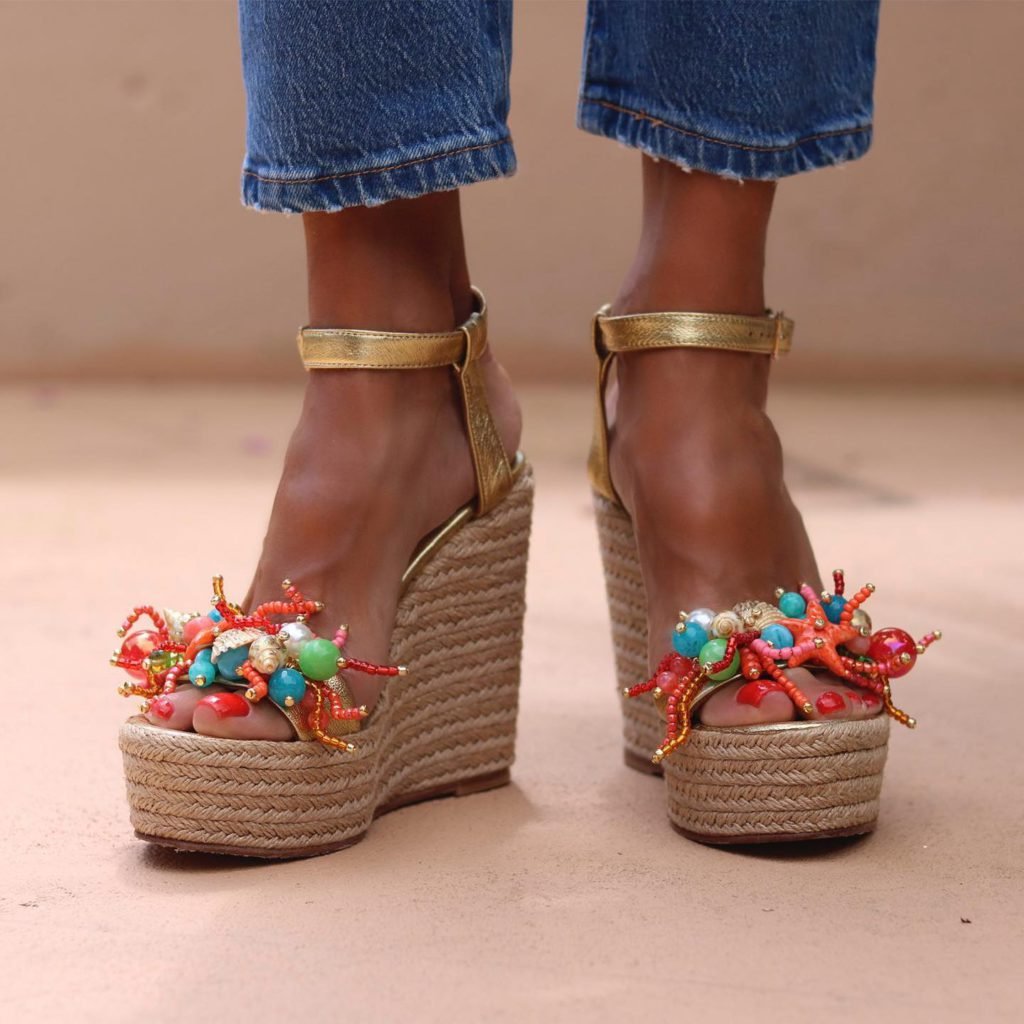 Wedges express confidence, femininity and a strong presence. If you are a lover of the finer things in life and appreciate glitz and glamour, wedges might be your go-to shoe. They are warm, inviting, comforting and self-assured, just like you. Choose wedges if you are looking to convey the sensual and intelligent woman you are. 
A woman who wears stilettos is definitely not shy. With a sleek sexy shape, the classic stiletto is the embodiment of femininity and upmost sensuality. If stilettos are a staple shoe in your closet, then you are most likely driven and hardworking. If you are looking to make a style announcement to the world or impress at a meeting, stilettos will do the trick.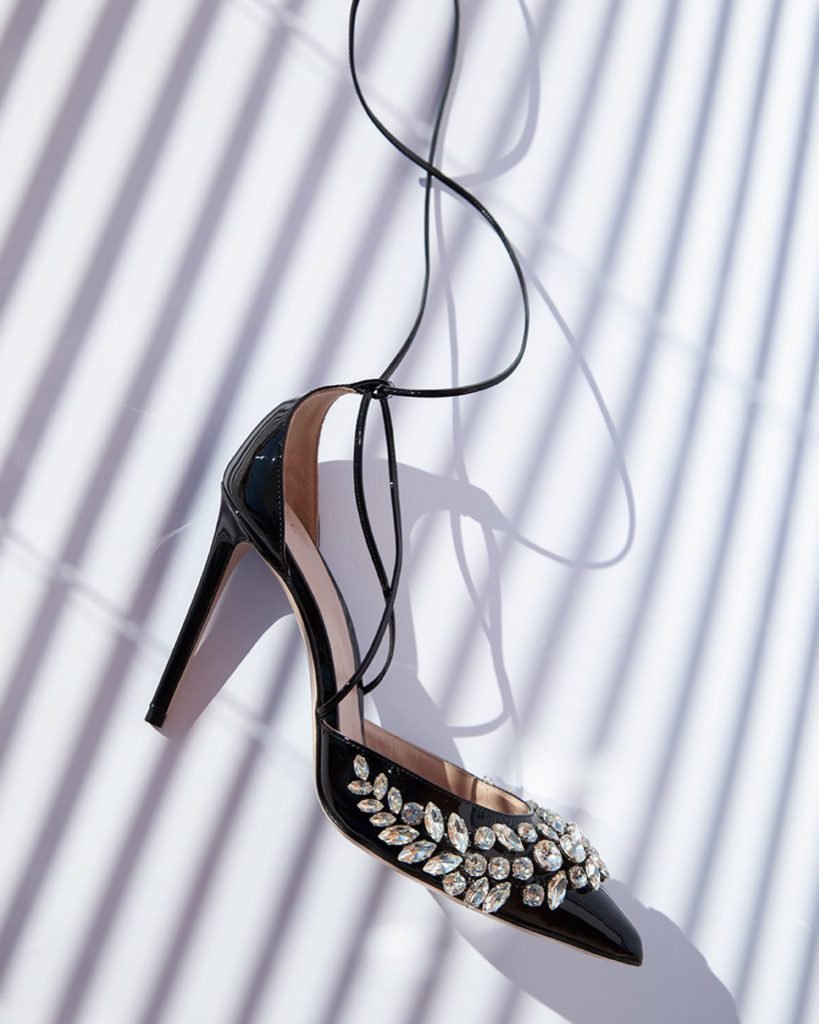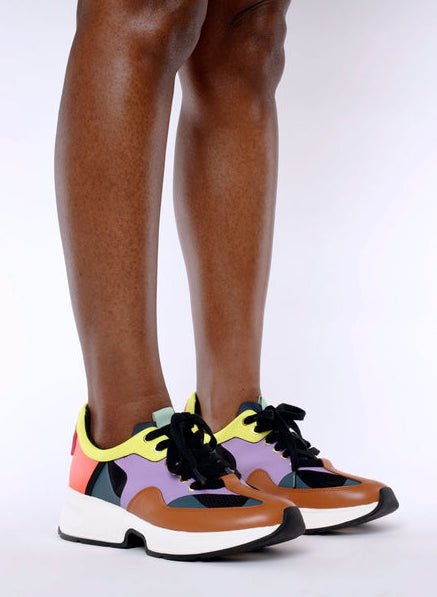 If you are a sneaker lover, you most likely have the ability to get on with anyone. Energetic, friendly and outgoing are the traits which the sneaker embodies. If you are a goal-orientated and busy individual, the sneaker can tell others that you are a woman on a mission who is always ready for an adventure!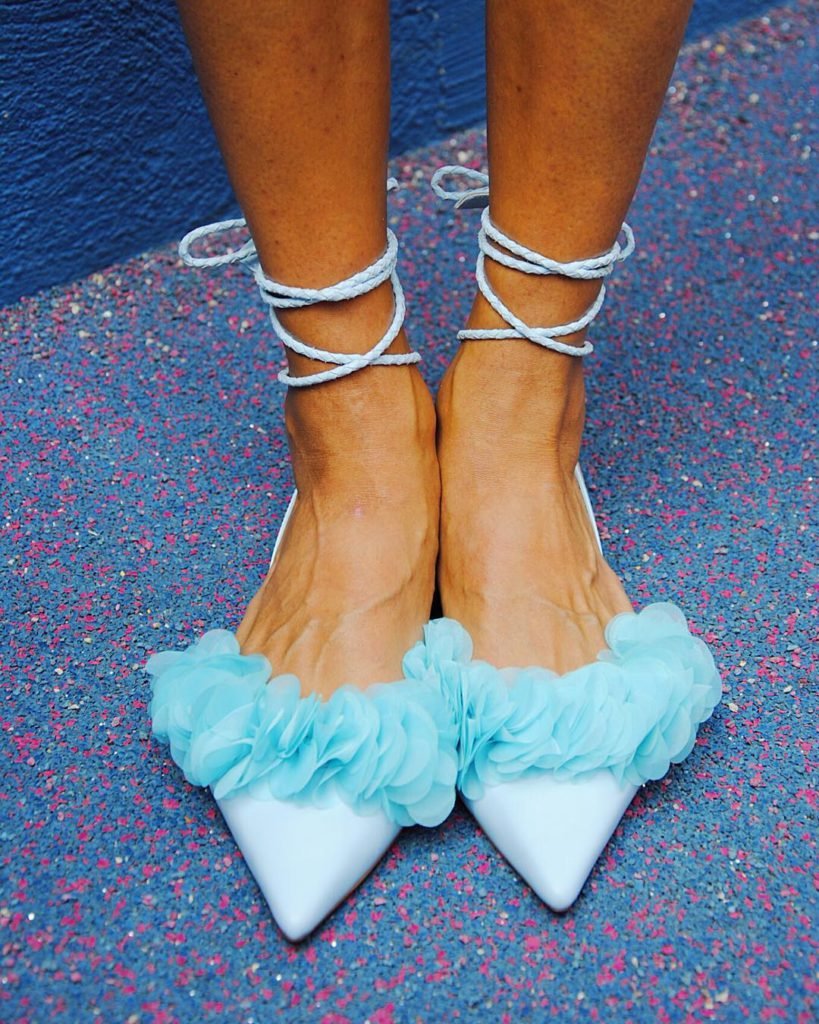 If pumps are your favourite style shoe, then you might be more on the shy side. Flat pumps express a certain type of innocence and fairytale-like wonder, while still being grounded–literally. They indicate a kind-hearted and polite nature. For all our introverts who do all the work without all the credit, pumps are the low-key shoe you need.
Written by Antigua Rose Koekemoer 
All images courtesy of the brands featured. 
To read about other designer news, visit our journal page. Follow us on Instagram to say updated on the best of European summer fashion.