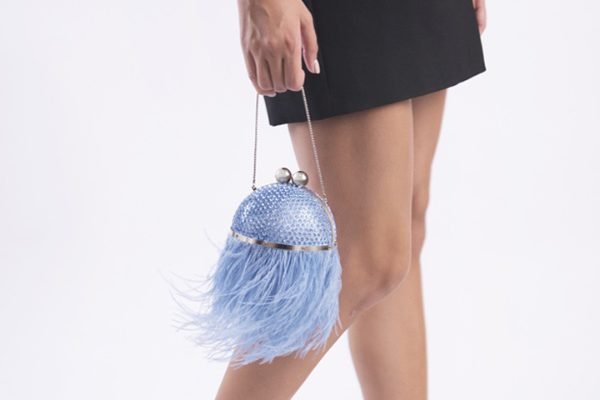 Extravagant weddings and the party season are just around the corner. What better way to start it off than with the "it" party bags that will complete and enhance your every look?
We've got you covered with a curated selection of AiSPi top picks, so you can be ready for everything the season has to offer. End 2022 with style and start 2023 glamorously! 
Rosantica Billie Bracelet Bag
Rosantica's green Billie bracelet bag is definitely a well-rounded option for any festive party and holiday occasion! Composed of large green wooden beads, a stylish fabric tassel, and an elegant golden-coloured frame, this bag is fun, stylish, and a statement.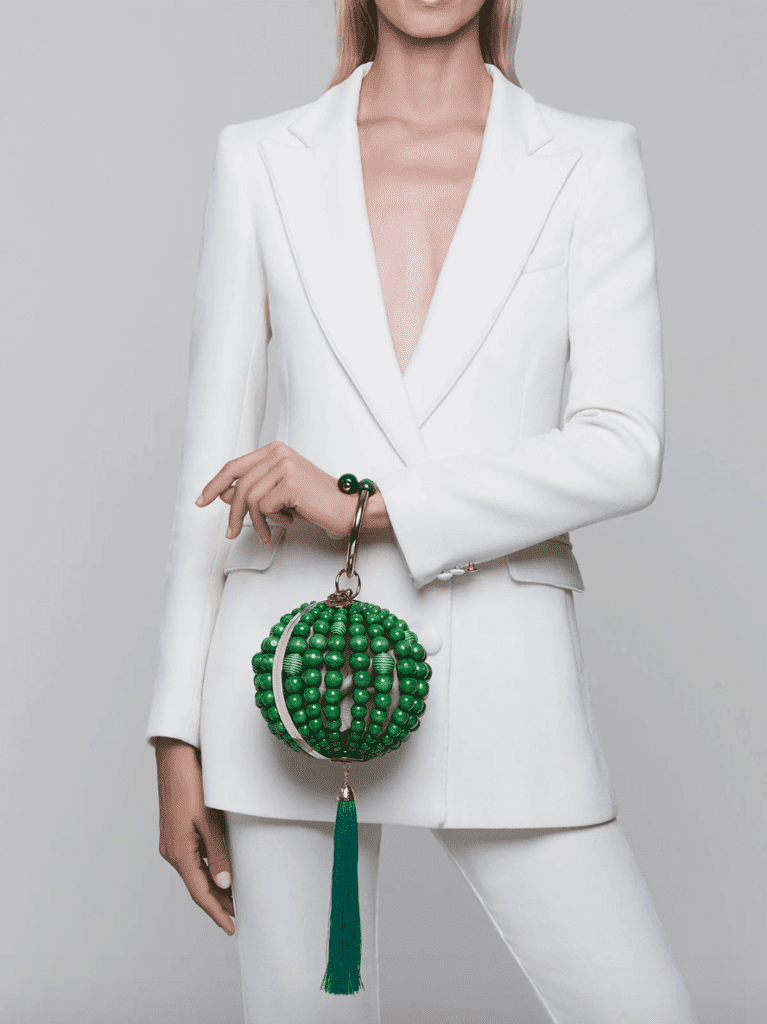 This piece takes Rosantica's iconic round shape to another level with innovative materials and eclectic colours. Embrace the holiday cheer at this season's parties with this bag!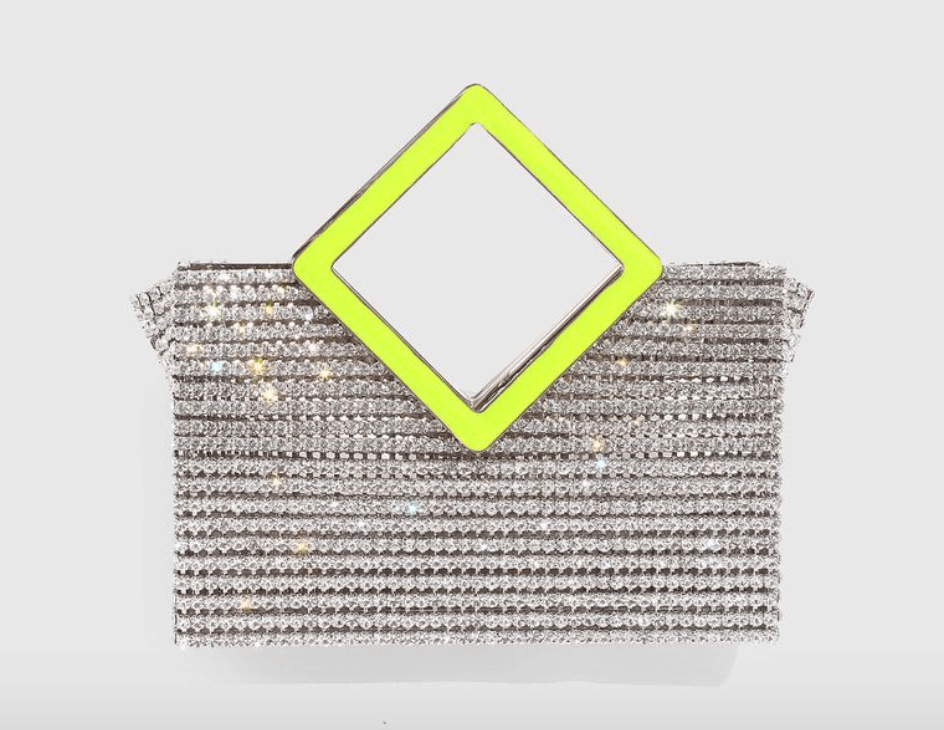 Diamonds are most certainly a girl's best friend! L'alingi's crystal bag adds a fresh dimension of glam with an edgy hint of neon to all your favourite party fits. This glam factor makes it a definite mus-have for this holiday season! Pair this stunning piece with any and every party outfit.
L'alingi Taliya Feather Pouch
Fall in love with this luxe ostrich feather bag. This piece is one of the London-based brand's most fun cocktail-hour pouches yet! The delicate dusty pink feathers, soft satin, and glamorous embellished handles makes this bag appropriate for any elegant party occasion.
You can definitely forget about your other accessories when this masterpiece is part of your outfit. The ideal blend of elegance, glamour, and grace; this bag radiates self-assurance, style, and sophistication.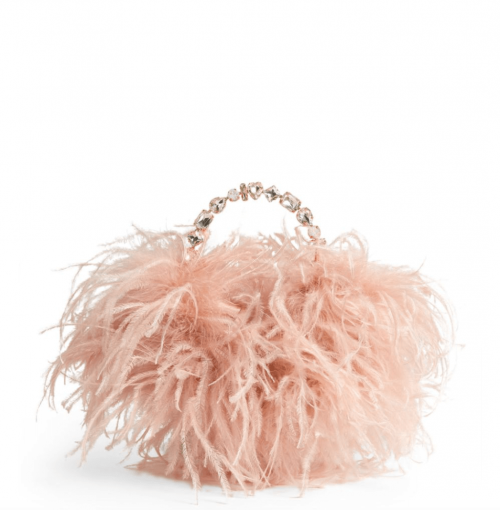 Rosantica Champagne Cheers Bag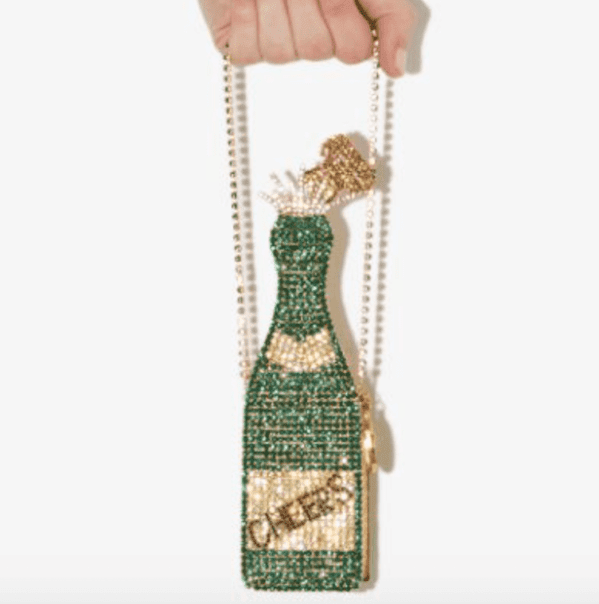 This Rosantica piece is the actual epitome of everything party in the form of a bag! Its bejewelled champagne-bottle-shaped body is perfect for any fun or festive occasion. Its gold-toned body is embellished with clear, black, and green crystals.
It's a dainty statement piece held by a delicate shoulder chain. You will most definitely bedazzle everyone when stepping into a room wearing this bag. Cheers to that!
Marzook should be your choice when you want to make a fashionable entrance to any party–and this mini crystal Orb bag proves it. With an intriguing spherical-shape, this cool and unique bag uses the most opulent materials on its facade. The top half is embellished with Swarovski crystals while the bottom is covered with layered feathers.
Luxe gold-coloured hardware, centre hold, and drop chain elegantly contrast with its festive-red shade. Dress up any of the season's outfits with this party bag.
L'Afshar Eva Rose Crushed Ice Mirror Bag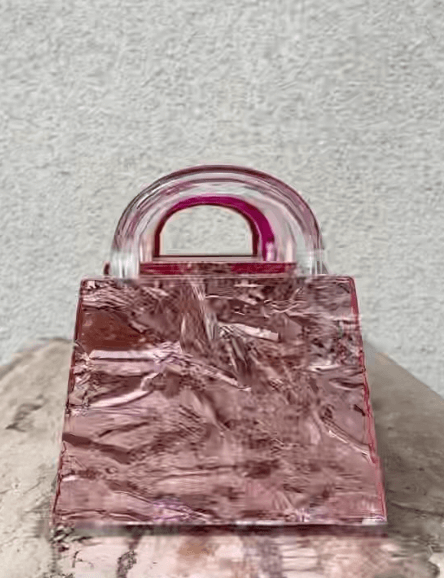 L'Afshar's gorgeous top handle bag will give any of your party looks a modern twist. Its crushed ice finish resembles the texture of actual ice, especially when it catches the light. The clear handles and polished silver-toned electro-plated hardware accent its metallic pink body flawlessly.
This bag sets itself apart with the combination of contemporary textures, timeless colours, and durable materials. Break the mould at any party or festivity with the trapezium shape of this hand-held beauty!
Marzook Silver & Gold Pill Bag
We are head-over-heels for this Pill bag by Marzook. Its gold and silver coloured plating takes its minimal shape to another level. It is an ideal elegant, eccentric, and modern wow-piece for any cool party. Special detailing in its gold-coloured secure hardware and silver-coloured drop chain are pleasingly graceful and stylish. A style statement like none other–making it a part of your NYE's look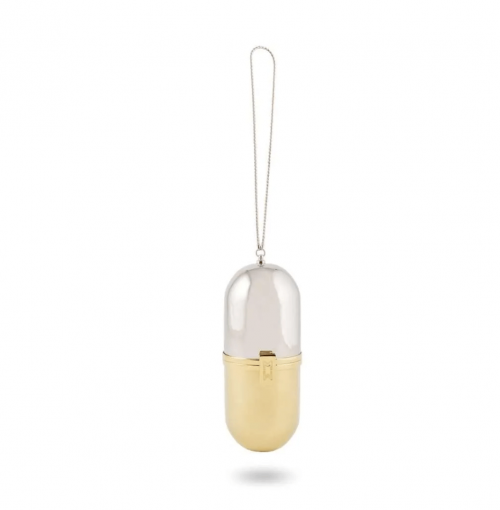 L'Afshar Sky Blue Adele Bag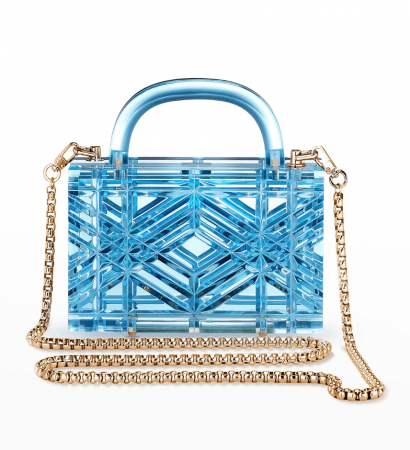 L'Afshar's sky blue Adele bag is the perfect companion to your snow-filled celebrations! This intriguing timepiece is an elegant meeting point for contemporary fun and modern sophistication.
Its refreshing colour and modish materials fluidly contrast beautifully with its geometric shape and 3D-patterns. This bag's gold-tone shoulder chain elevates it even further. 
Written by Hannah Gabriella Armstrong Méndez.
All images are courtesy of the respective brands.
Explore more European handbag boutiques through our Inspire Me page. Visit our Instagram to know about the latest international trends.