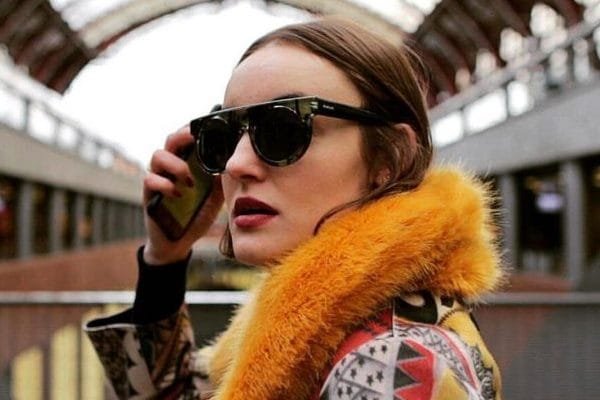 In today's society, it's sometimes hard to find a job that makes you truly happy and fulfills your expectations every single day. It's important to do what you love but that isn't always self-evident or obvious. I have the luck to work for a company that gives me a bright smile on my face every morning when I go to work. Being part of a team where you can express your creativity, ideas and having the same passion for fashion is what AISPI offers you.
I'm very happy to be a member of AISPI because I'm surrounded with people who are motivated, talented, open-minded and who all have the same goal: taking AISPI to the next level. Every member has their own personality and specific skills which makes us a very strong and coherent team. We all have different backgrounds and nationalities but we share the same values and ideas. Due to we are all depending on each other, it creates a very confidential and positive working atmosphere. Besides the fact that we are colleagues, I can also consider them as my friends which is very valuable and important for me.
Working as a digital marketing assistant for AISPI, there are many challenges that will come on your path. Being responsible for all digital media channels and keeping them up-to-date was one of my main tasks. It's definitely a challenge to come up with something different every single day so it's important to be organized and be able to work with deadlines. Another main task is to search and build new relationships with clients and partners to spread awareness about AISPI. Next to that, working on marketing and advertising projects is also something that I take part in. As well my passion for writing is something that I could exercise during my internship.
Overall, it's a job that gives you a lot of responsibility and freedom where you can use your creativity and skills to creative something unique. Being able to work both individual and in team is crucial to function this kind of job. Besides that, it gives you the opportunity to go to many events and expand your network by meeting new talented people around Europe.
When I started my internship, I had an amazing coach who guided me through this whole new learning process which I'm very grateful for. She gave me the opportunity to do what I love and motivated me every single day by giving me validation for my work. It's important to have the right attitude which isn't a 9-to-5 mentality but being flexible, open-minded, motivated and a deeply understanding and passion for the fashion industry. As a person, you always want to grow and become better every single day. I had the privilege to learn every day and got inspired which shaped me to the person I'm today.
AISPI is a place that offers you many opportunities where you can be yourself and express your ideas, thoughts and skills. At the same time, it gives you the chance to grown as a person and having an amazing experience.  
Are you looking for a new challenge in your life? And are you somebody who has a lot of creativity, extremely motivated and a weakness for fashion? Well, send us an email with a motivational pitch and maybe you can become our new team member!
Click here for details.
---
– Written by Alexia De Brabandare