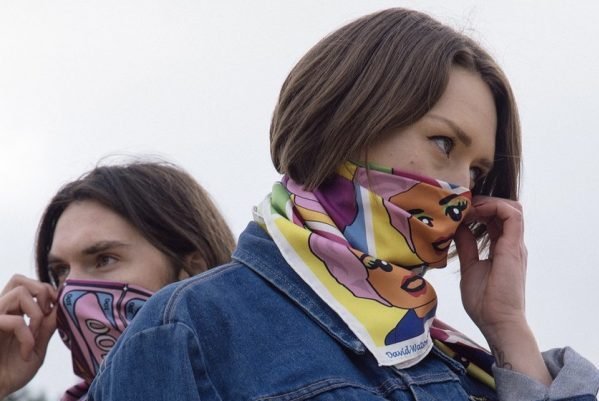 Fresh out of school, Samuel David Watson Petty began working with a production company, filming exotic landscapes and travelling the world. "I thought I had found my dream job!" says Samuel who had initially planned on working for a year before returning to school to study architecture. However, one year turned to five and eventually gave birth to his label – David Watson.
While the designer didn't have any formal training in the field when he began, he harnessed his passion and used his years of work experience as a photographer to launch the brand from the ground up. Built exclusively on collaborations with artists both big and small, Samuel talks to AISPI about his inspirations, his plans for the brand and what, in his opinion, makes a successful collaboration.
Hi Samuel, let's begin our interview by hearing a little bit about your creative journey. We hear you started off as a landscape photographer – what drew you towards the field?
I started working the same day I left school, I had an interview during my exams and thought I'd found my dream job! I travelled the world filming in amazing locations and generally learning about the TV industry and media. As I have always taken photos and enjoy sharing what I see, this job was an extension of this and a way to travel "on a gap year" without the costs! I intended to go to university to study architecture but my summer job turned into a year and then 4!
From taking pictures to reimagining them onto silk scarves – how did you venture into the fashion industry?
I loved my time working in TV however I was always looking for an opportunity to combine my passion of art and fashion while learning about the world of media. From a young age I have wanted to create a brand and from playing with various options David Watson was born! I haven't studied in fashion but am a keen artist and our products are perfect canvasses to share our artwork. 
David Watson is built on artist collaborations – what do you think makes a successful collaboration in today's day and age?
For me a collaboration has to be with an artist that I like. My range is a personal collection, a curated range, of my favorite art. I am creating a British brand, to do that the artwork is by well known and local British designers. The original artwork for our range is varied from papercuts, to oil paintings to cartoons and from British scenery to repeated flowers. The hope is that I am creating a diverse range where everyone will be able to choose something they like! I believe collaborations are key!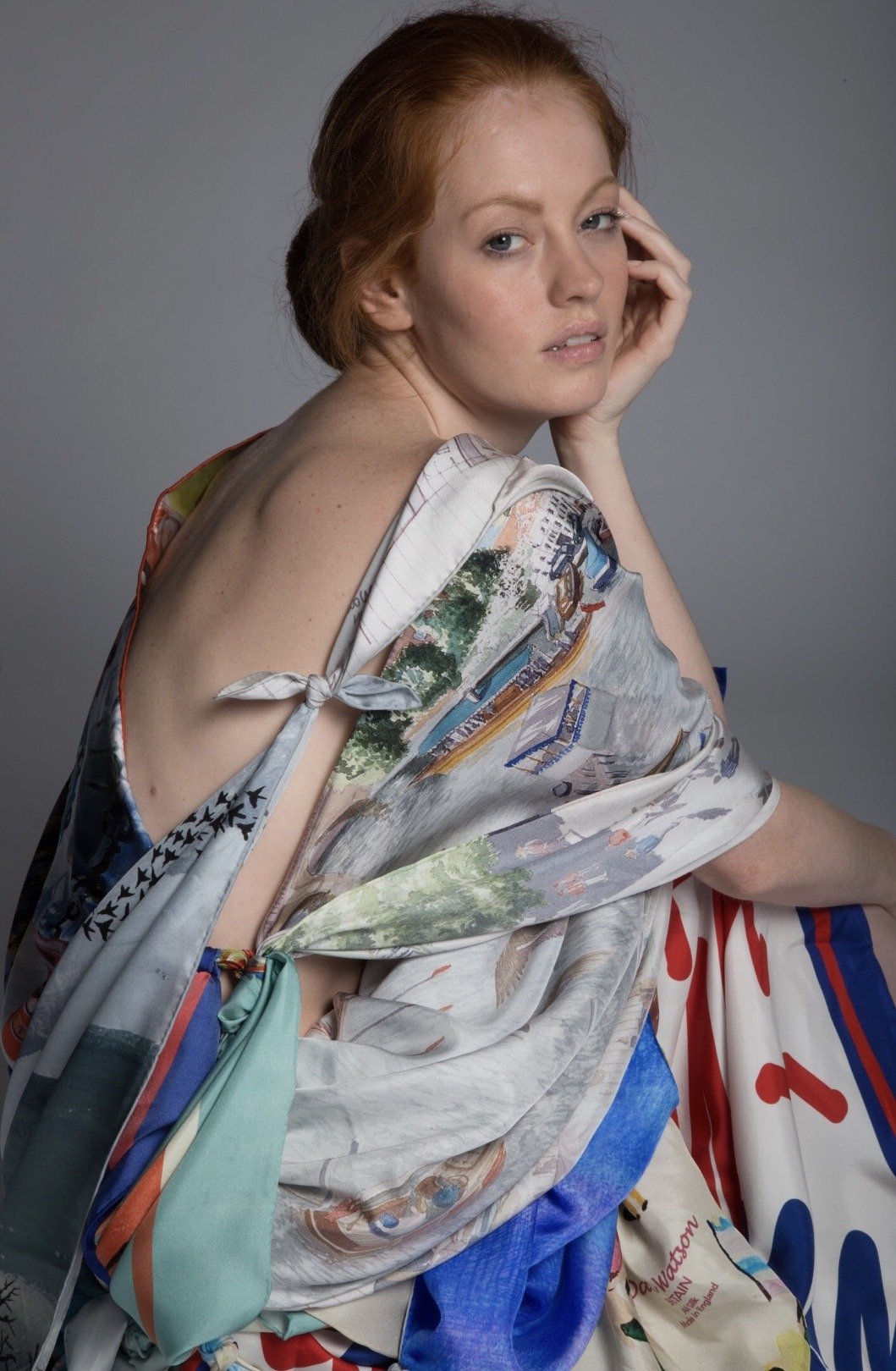 Have you always been passionate about art? Off the top of your head, can you name five artists who's work you have enjoyed following over the years?
I have always loved art, I had to be prized away from the art department at school and am the same in the real world. I started David Watson because of my love of art more than my love of Excel spreadsheets and the running of the business.
Banksy – What powerful messages!
PUGH – brilliant cartoonist with witty current affairs sketches!
William Morris – timeless classics.
Clym Evernden – wonderfully inventive and evolving drawings.
Barbara Hepworth – Her garden in St Ives is one of my favourite places!
Which has been your most memorable collaboration till date? Can you tell us why?
I have really enjoyed working with a lot of artists and it is hard to choose one! A few of note have been the National Motor Museum, PUGH, and the William Morris Gallery. When I first started I cold called many artists with my concept whereas now they contact me! I do however still enjoy meeting and discovering artists at art fairs!
Jonathan Pugh is the daily cartoonist for the Daily Mail after 15 years at the Times. PUGH creates the most wonderfully funny, simple drawings and we had great fun creating a range of 6 designs. We met while both exhibiting art at a gallery and the rest is history!
Tell us a little bit about the process of producing each piece – from designing the print to point of sale, how do you get it all done?
I really enjoy finding new local artists or working with more established brands, we add new designs and artwork into the range through the whole year and if the design is popular it will remain in the range. So far we haven't taken out a design, we don't work in seasons!
Once I have worked with the artist to adapt the work to the particular line we then manufacture.
We proudly make our range in the UK and this is very important to me. Our main manufacture is in Kent, London, and near Worcester. The artwork is digitally printed onto the chosen fabric, this allows the silk, wool, or cotton to be printed in an infinite amount of colours and the result in outstanding! Once we are happy with the print the fabric is then finished into ties, pocket squares, cushions and scarves. We hand finish where appropriate and unless each item is perfect it won't leave the doors!
The products are then packed in our unique gift boxes and ready to go to the press and distributors.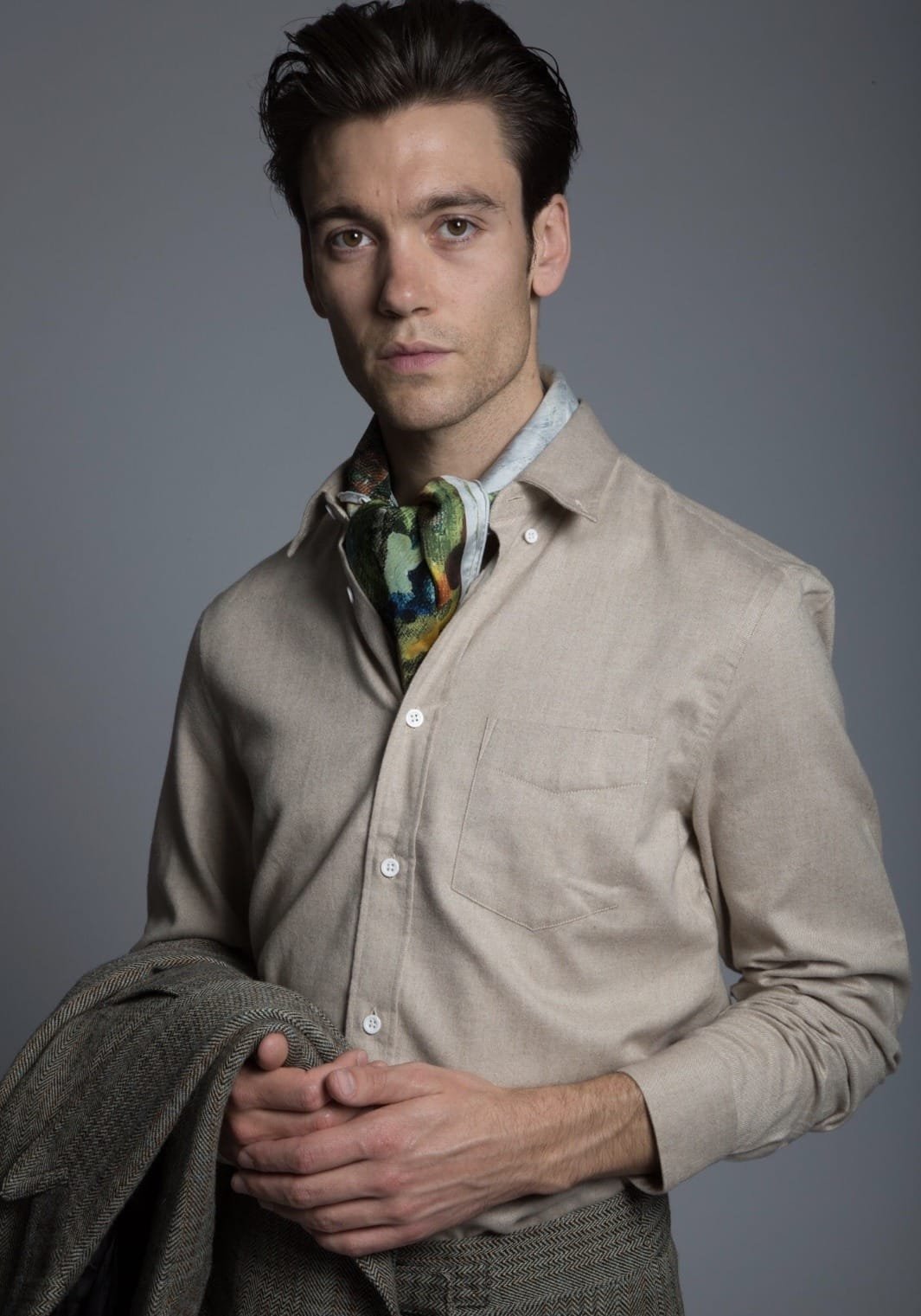 A lot of your production techniques seem to be done at individual units, does this add to the cost of each scarf? How do you ensure it is done in a sustainable and fair manner for you, the customer and the artists you collaborate with?
We have a larger range to ensure there is a design for everyone and each product is made with love! As we make in the UK our costs are higher than they could be elsewhere but this ensures a higher quality product and we can be sure of the supply chain. All the employees of all our partners are paid over a living wage and we know they are happy! We are constantly looking at new fabrics and have just added a GOTS Organic cotton to the range.
We see that a lot of the pieces have a lot of nature inspired prints on them. What draws you towards such kind of artworks?
I love nature and feel that it is important to share in our evermore busy lives! I live in a wood and my office overlooks a lake so I am constantly inspired by nature and my surroundings!
This said there are also designs showing cityscapes of London, Manchester and Bristol for example! 
Other than scarves and pocket scarves, what do you see a David Watson print translating onto?
Our current range is the tip of the iceberg! I am constantly sampling and playing with the next idea and have recently launched a range of cushions and ties that look brilliant!
I started with scarves and pocket squares as they were a great canvas for the artwork but realise that there are many more options from across fashion and homeware, watch this space!
How has COVID-19 impacted your business? How do you plan to take forward your brand through and beyond the current times?
Like many others Covid-19 has hugely affected every aspect ofthe business, from cancelling orders into retailers to affecting confidence to buy online. Although we are in a period of unknown we are working hard to come out stronger and are confident we will have a range that is appealing in a new consumer climate. We are working on ranges focusing on the benefits we have seen from the lockdown such as the world coming together and the lower pollution levels.
How do you think a young artist can thrive in today's world? What do you think they need to keep in mind to get rid of the old adage of a 'starving artist'? Would you have any business tips for them?
I think we are lucky to live in an age of the internet and business opportunities for artists. The technology is improving so rapidly, no longer is your art confined to a piece of paper but can be shared onto anything! More people are wanting to buy local and support local businesses, this is only a good thing for art.
Be confident in finding your unique style and success will come!
We are always happy to talk to new artists, get in touch!!
Lastly, please share with us your thoughts on AISPI and how you see us collaborating together.
I think that the platform sounds incredibly interesting.  We would love to see if your customer likes our prints and scarves in the near future.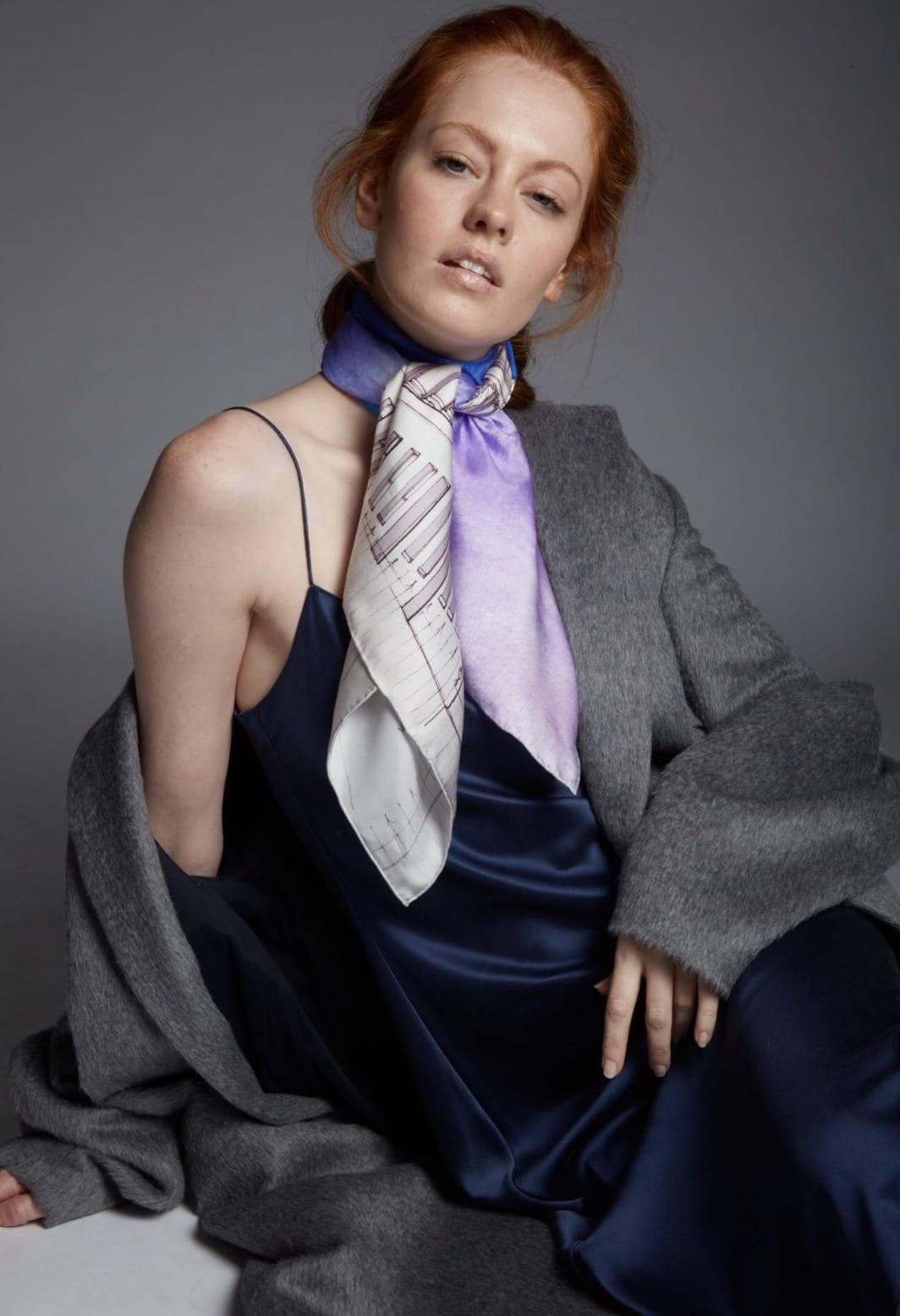 All images are courtesy of David Watson.
---
– Written by Soha Joshi
Check out the David Watson collection here and don't forget to follow the AISPI blog and Instagram as we continue bringing to you the latest from the local fashion community of Europe! Share this post and tag us @aispi.co