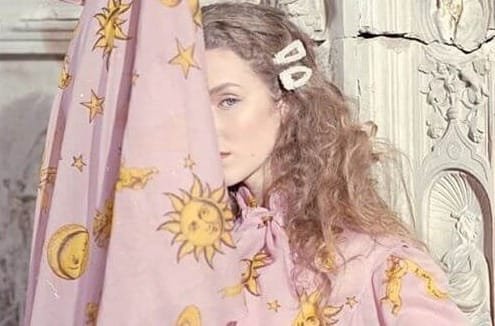 On every Friday this April, we are going to go over one of the main European fashion weeks. Today, AISPI with my little eye– London Fashion Week! Here you have our selection of the 5 hidden gems we found in this beautiful capital- 5 because the good, if brief, is twice as good. Enjoy! 
Greta Boldini
Founded in Rome in 2011 by designers Michela Musco and Alexander Flagella (current sole creative director), Greta Boldini creates a new vision of couture. The designs capture a perennial search of beauty, poetry and all emotions implicit in all artistic expression. It is materialized through the highest quality fabrics and the balance between Italian sartorial tradition and adventurous manufacturing experimentations.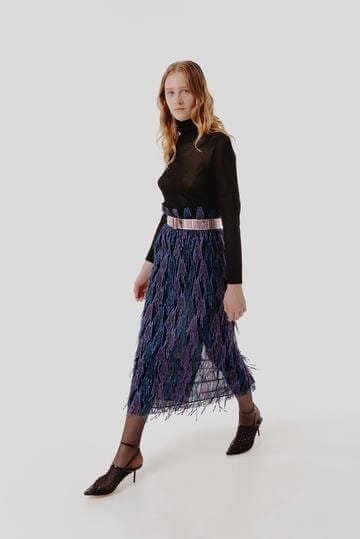 In Greta Boldini, you can find any kind of garment and material: daring mini dresses, naive midi skirts, elegant cropped pants, off-shoulders tops…anything! And we promise: they will never leave you indifferent. The products can be made of cotton, silk, taffeta, wool, leather, vinyl and velvet. The prices go from 100€ to 800€.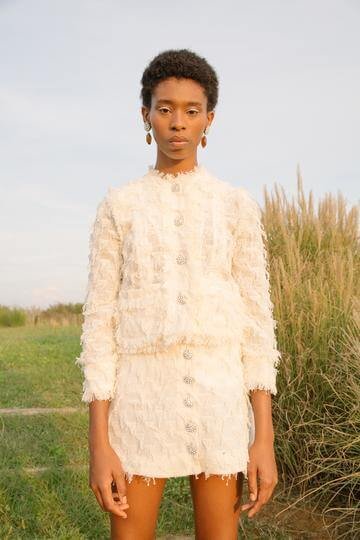 Each collection is sourced from very different inspirations, which create strong personalities and images that cross the limit of fashion itself. It becomes a continuous trickle of glamour and a mysterious sensuality that is never fully revealed.
A Lab Milano

With A Lab-Milano, Alessandro Biasi redefines the made-in-Italy concept. The sartorial tradition, accuracy in cuts and the use of best-quality materials are merged with the fascination of the designer towards our current modern world and the curiosity about what is next. In this line, designs capture a easy relationship between contemporary materials and printed silks, between natural and artificial aesthetics. The use of technology is key to achieve this unique revolutionary personality.
To be concrete, what AISPI loves the most are the games they play with transparencies, the full colour mixes and the printed fabrics (silk, velvet, cotton). They drive us crazy and make us want more! 
Caterina Moro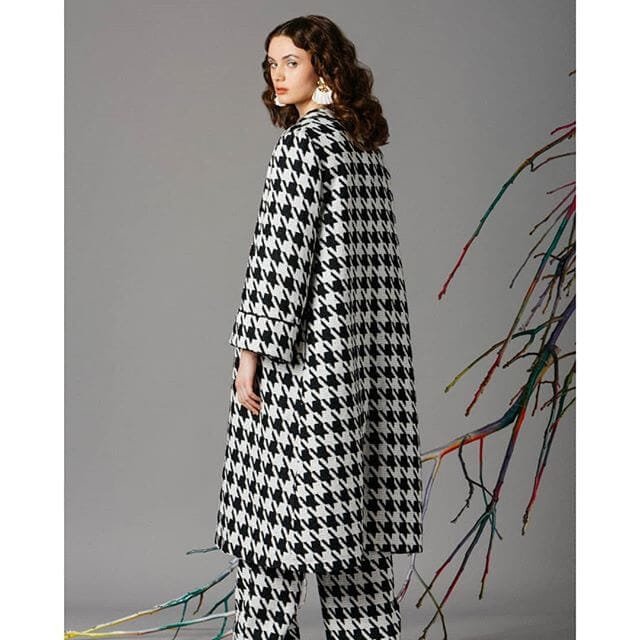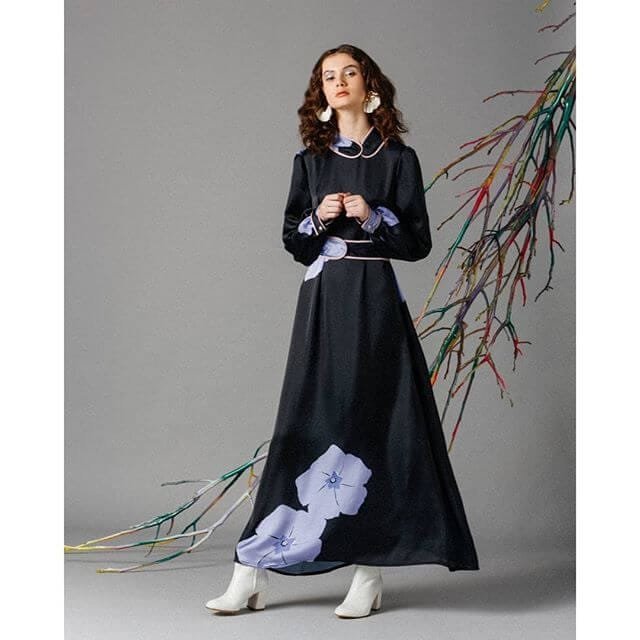 It is one of the newest brands of the London Fashion Week and has the same name as its designer, Caterina Moro, who originally studied Music. Maybe that's the secret ingredient that makes her creations so special. The soft and sinuous lines of her designs couldn't be described as naïve or sober, but they still have a touch of both. However, a clear captivating elegance accompanies Caterina Moro's woman in her everyday life.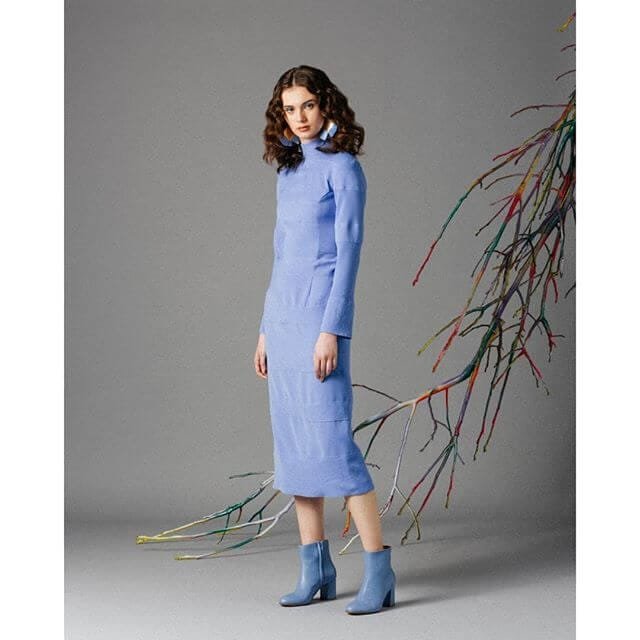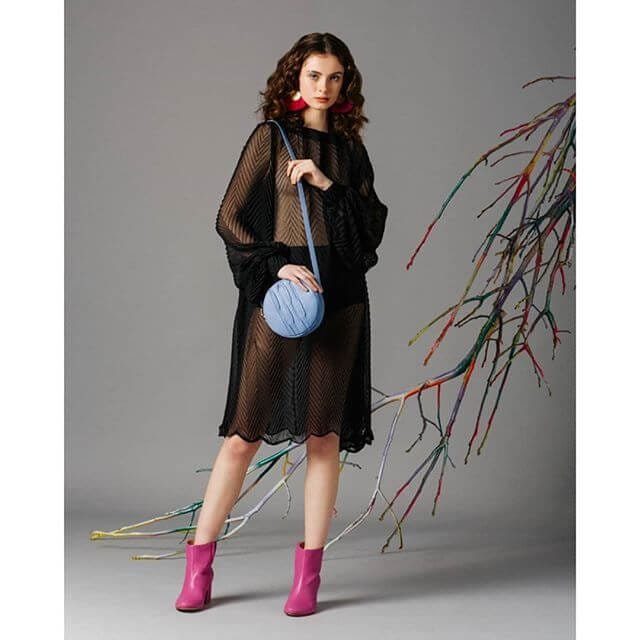 You can find stunning macro houndstooth pieces, delicate satin dresses, pleated leather skirts, denim bombers, suggestive organza coats…But one of the key pieces for us is the pleated denim skirt from the latest collection. The combination possibilities are just infinite! 
She said once that she imagines her pieces as a musical composition that can only be heard by the wearer, to make her feel special. In AISPI, we particularly love this idea of women dressing for themselves, women that dress to express and not (always) to impress.
Irma Cipolletta
Leaving clothes aside, our eye was caught by the amazing bags of Irma Cipolletta, the architect and designer who founded the brand in Rome in 2014. Her creation brings together creativity and aesthetics, but also technique and craftsmanship.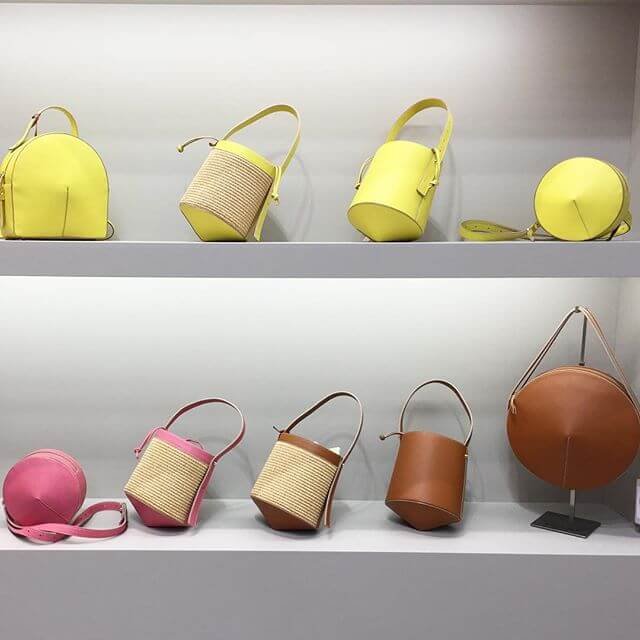 Not surprisingly, architecture is easily perceived on the designs. They play with colours, space, volume and that opens a whole world of possibilities. Handbag, backpacks, belt bags and mini bags come from different inspirations (botany, diamonds…) expressed through geometry. The quality of materials is always guaranteed, and prices go from 190 to 450€ approximately.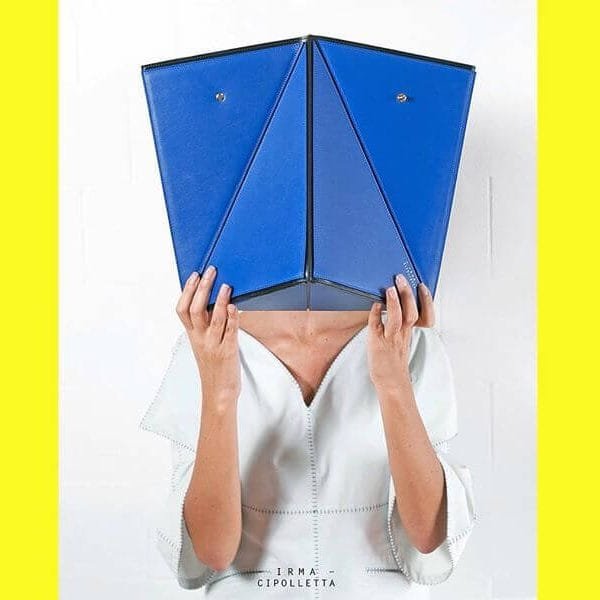 Our favourite? The MetroCube, 3 bags in one! – Have you ever seen something like that?
Kloto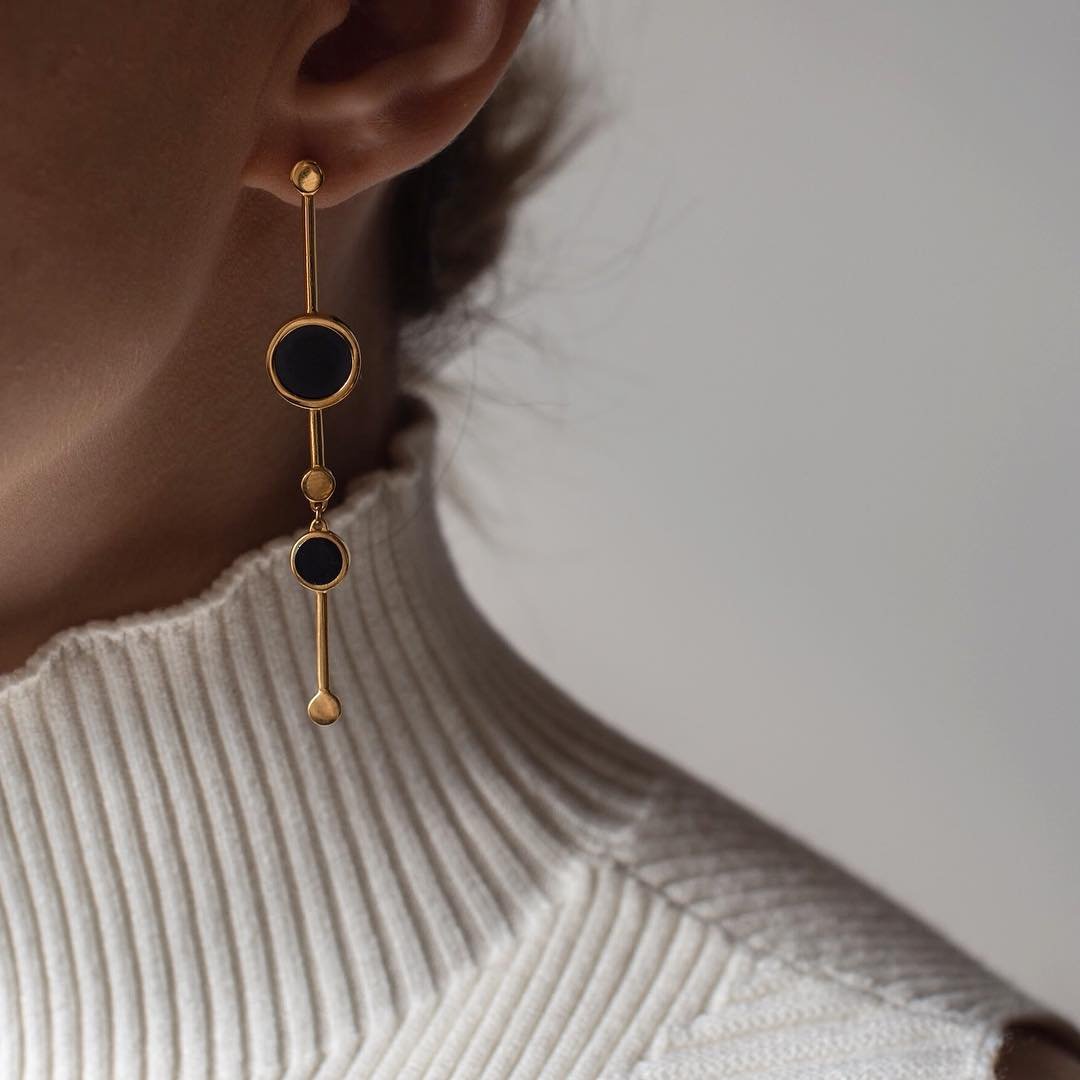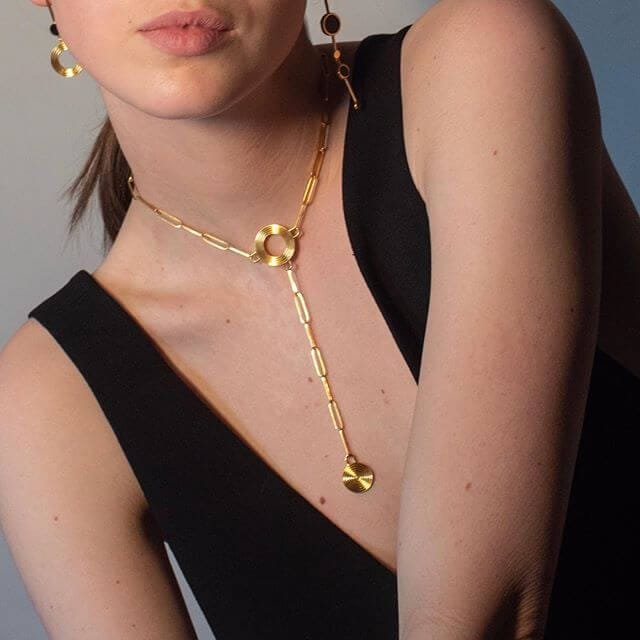 Senem Gençoglu was born in Istanbul, influenced by its rich culture, religion and its Grand Bazaar's spirit of jewellery and trade. All this, jointly with her studies on industrial design and her own originality, is what lead her to create minimal geometric pieces that hold the harmony.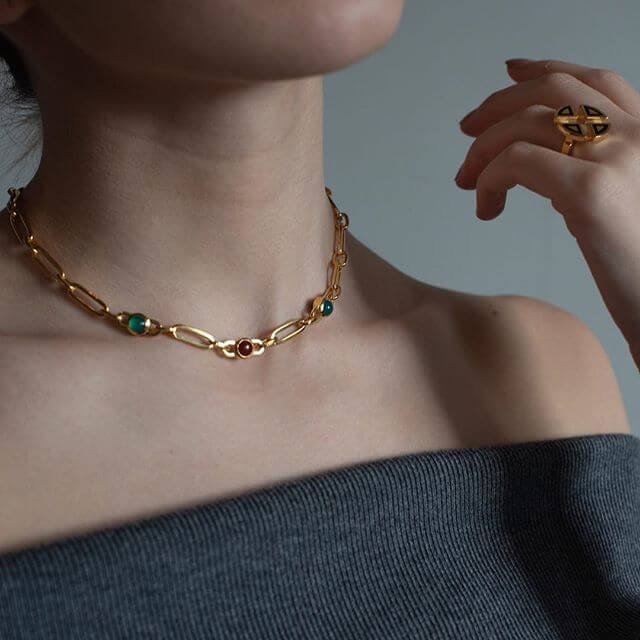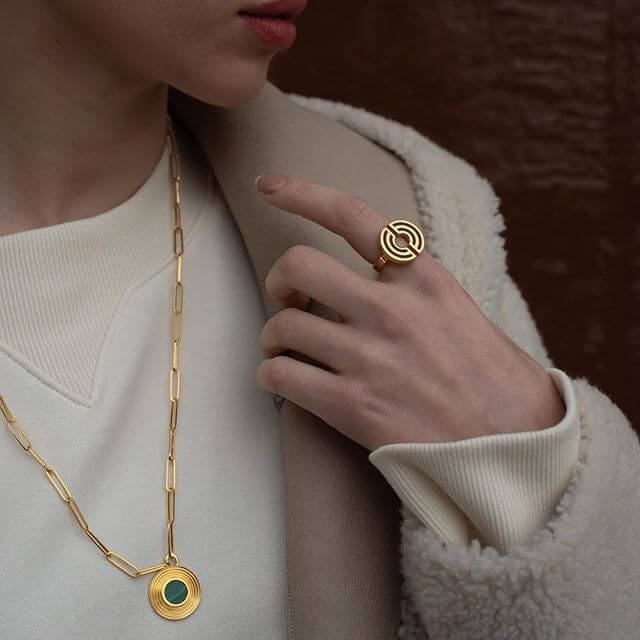 Based on silver and gold plated, the products include beautiful details made of mineral materials such as malachite or onyx, and prices go from 60€ to 650€. What we love the most? For earrings, you can combine the pieces to create your own unique pair. 
Kloto, name that comes from the greek goddess controlling human destiny, is the brand for those who love equilibrium, the ones who love things in order and feeling that they are aligned with the universe at the same time.  
---
– Curated by AISPI, Edited by Virginia Lite
This is our curation of emerging designers in London Fashion Week. What do you think? Email us at [email protected] to let us know about your opinion, any fashion requirement or just to say hi! We love it! 
Click here to know more about the boutique stores near you or discover emerging designers?