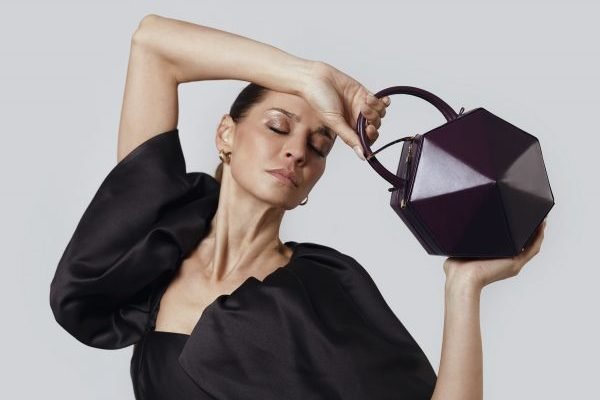 Hi Yumi, let's start by sharing with our readers a little bit about the brand.
The name Nita Suri is an amalgamation of 'Anita' and 'Ursulina' who were my mom's grandmothers. As a young girl, I was always helping out my mother with her vision of creating an accessory brand; she always wanted to create something that enabled women to feel empowered and unique.
We would love to know more about the Pyramid bag! Where did you find the inspiration for it's design? Can you show us a glimpse of the creative process?
The Lia (or the 'pyramid bag') is one of our most iconic pieces due to its unique design. The shapes of all our bags are inspired by the famous architectural artistry of Barcelona, namely Antonio Gaudi's Sagrada Familia, (from which the the Lia bag's name is inspired by) and our designers transform these historical examples of architectural design into each of our handbags. The masterful artistry of the Sagrada Familia's towers, with their triangular and spherical tips, serve as the inspiration behind some of our most iconic pieces: The pyramid shaped Lia Bag, and The Pilo Bag, which is shaped like a sphere. Each Nita Suri bag, whatever the size, encompasses a common set of recognisable features and are carefully crafted to ensure durability, comfort and cutting-edge design.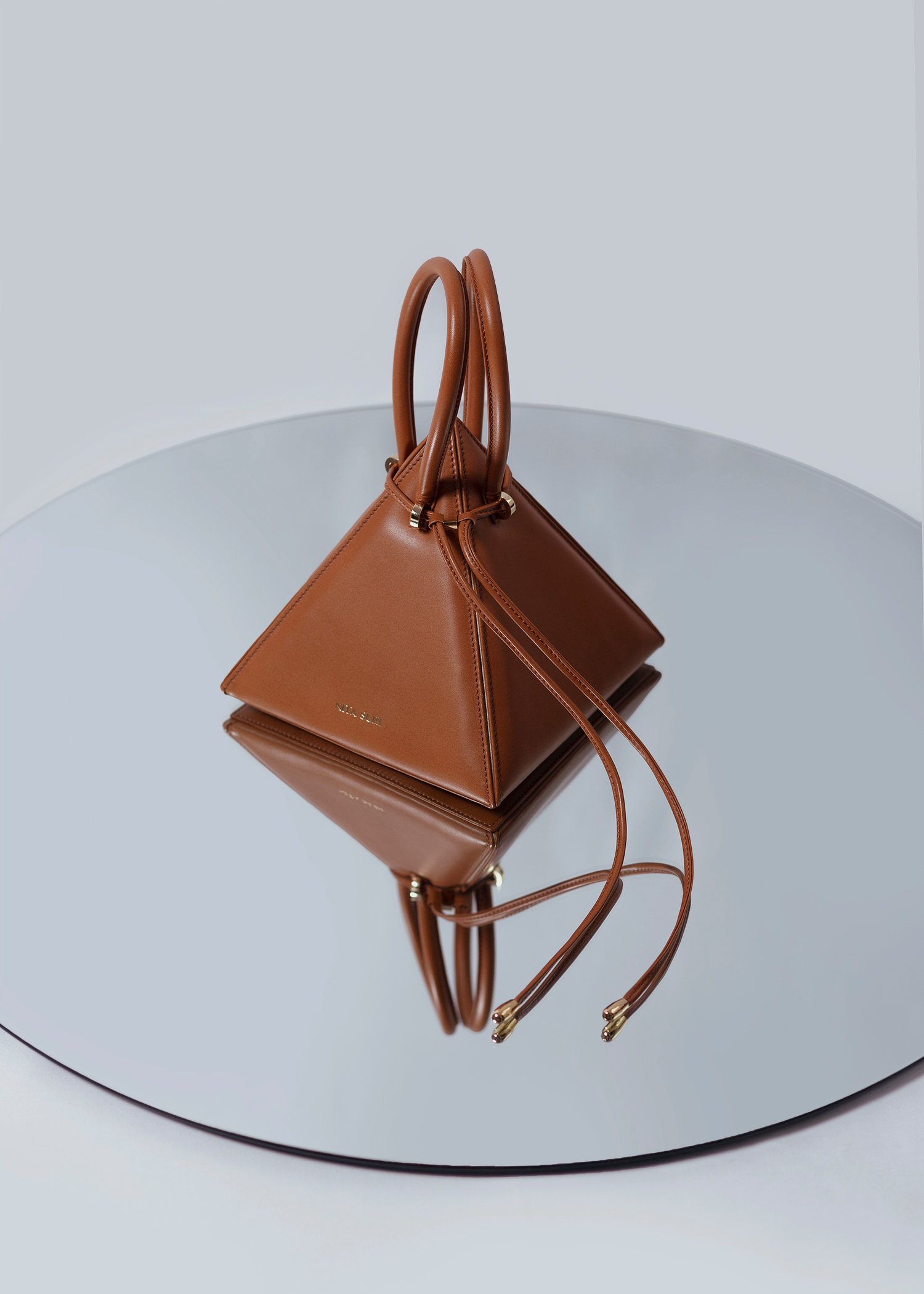 What are your thoughts on sustainability? There has been an interesting debate in the past few years on the use of animal leather vs faux leather and the pros and cons of both and we would love to know your opinion on it.
We pride ourselves on producing small collections, in a manner that is environmentally-friendly. This allows us to manufacture our products in an artisanal way. Our mission and vision for the future is to use fewer plastics and paper throughout the process. All our leathers proudly carry the 'Leather Working Group' seal, a company that certifies all leather manufacturers according to their environmental compliance and performance capabilities. After several requests from we're also launching the Cactus Capsule Collection (which we're so excited for!) for which we've partnered with  Desserto in Mexico to procure the world's first highly sustainable and environmentally friendly organic material made of Nopal cactus (also known as the prickly pear). Our products strongly focus on design and the creation of pieces that transcend time or fleeting trends. As a brand, we want to be a facilitator of thoughtful design and ethical craftsmanship.
As the founder of a luxury fashion brand, we would love to know your thoughts on 'fashion as an investment'. What are some of the details that you look for when you choose to invest in a new accessory/piece of clothing.
All our products are backed by strong research; the top-notch quality and finishes of our natural materials are the cornerstones of good design and is how we create timeless pieces that respond to a better world and to future generations who want to leave a positive impact on society and the environment.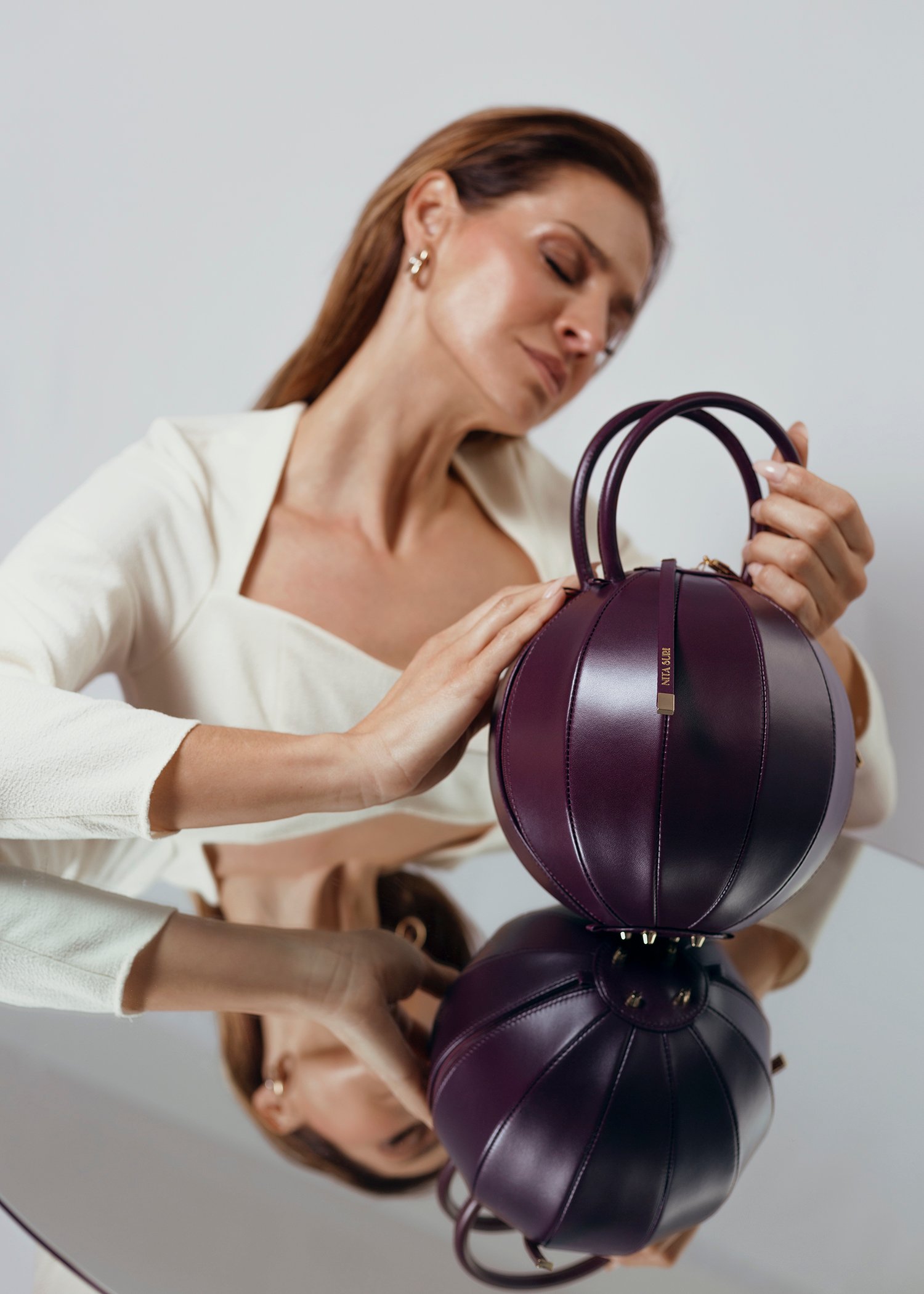 Last year was tough for a lot of fashion brands. How has the pandemic impacted you and how are you finding a way forward?
COVID-19 has affected several different aspects of the business, including production where we experienced severe delays from the supplies and therefore manufacturing. In terms of sales, our main clients are well known department stores such as Saks Fifth Avenue NY, Galeries Doha Qatar and Emirates Mall Dubai which were all heavily affected as they had to close their doors for a long period of time. The pandemic has shifted the consumer behaviour and so many people are shopping online than ever before! However, this unexpected hiatus also gave us the time to reflect, learn from the past while focusing on the present and planning for the future. We are now transforming our brand image and working on improving our website and social media to represent our core values.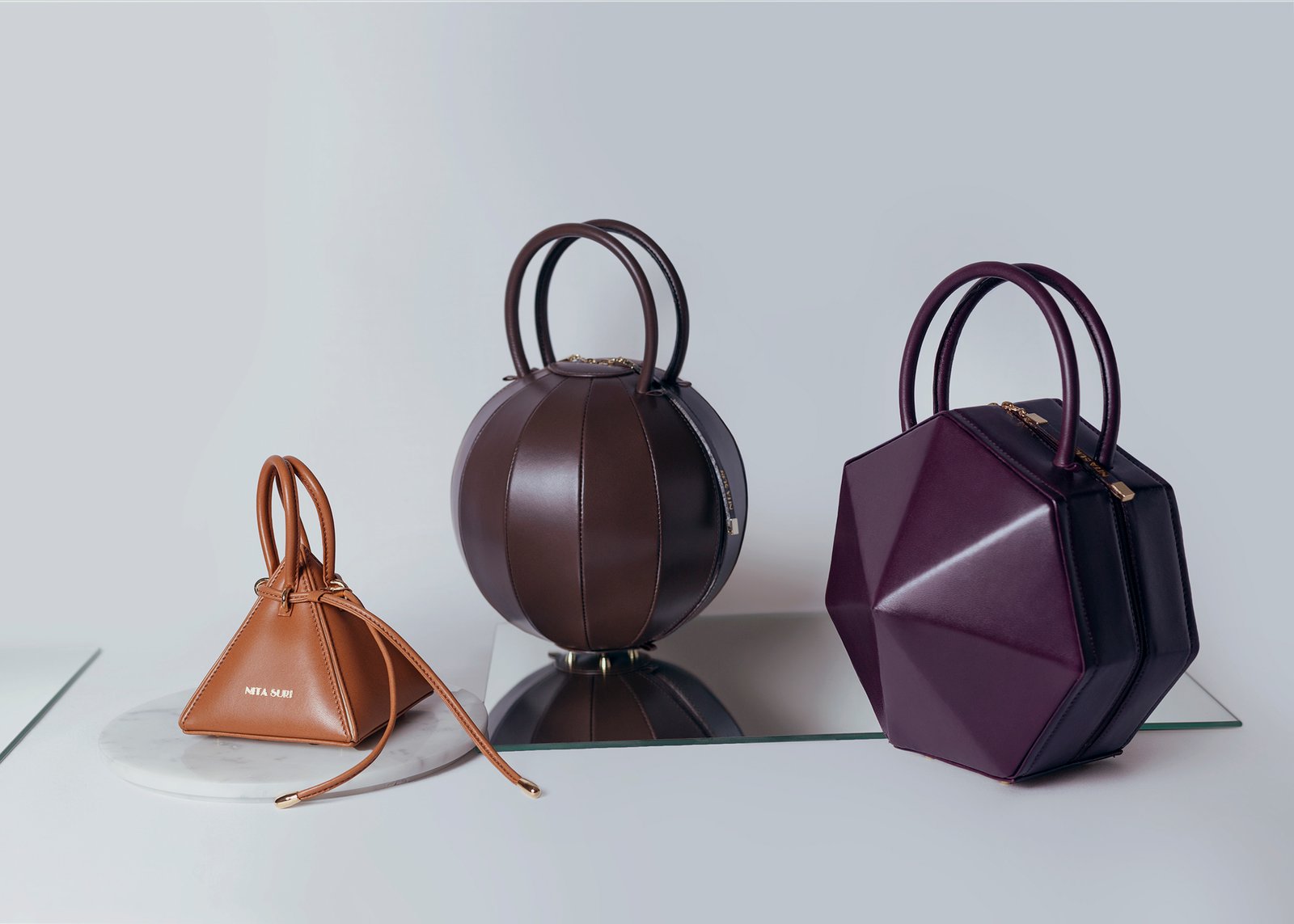 Where do you think the future of luxury retail is headed? How do you think platforms like AISPI can play a part in it?
The future of luxury retail is focusing on customer experience via online platforms. AISPI is a great online platform that facilitates people to discover curated brands; the digital world is so saturated today that a platform like AISPI provides a much needed break and offers an opportunity to discover the hidden gems of Europe. We love AISPI's concept 'Forget the same old mainstream highstreet shopping brands and let us help you express your personality through fashion'! Incidentally, it is the same ideology that we have at Nita Suri – creating accessories that let's women express their personalities. All images courtesy of Nita Suri.
---
– Interviewed and Written by Soha Joshi