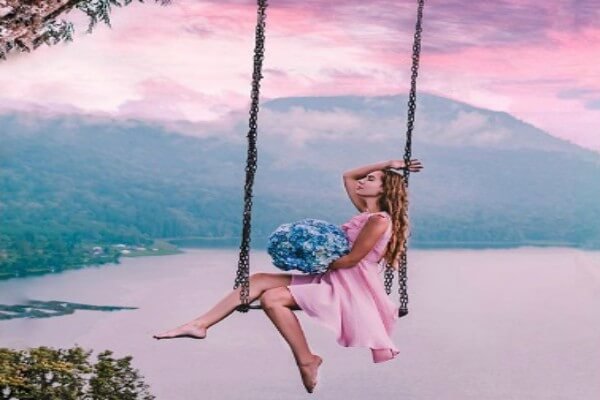 Are you guilty of turning to fashion and travel influencers when you are looking for advice on fashion brands and offers or tips for your next vacay? Well, rightfully so, influencers are great at providing us with their first-hand experiences accompanied by dazzling photographs. Helen Hryshcuk is one such name that doesn't disappoint.
A quick glimpse at her Instagram page and you'll see that she never fails to deliver the best recommendations on cities, hotels, and activities around the world all the while discovering and bringing forth the best of local fashion. AISPI wanted a little insight into Helen's journey and experiences so we got up close and personal with her. Here is what she has to say.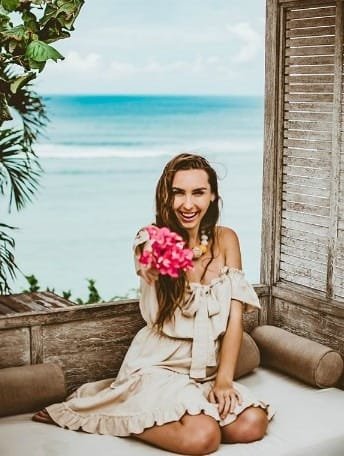 Why do you choose to be a fashion and travel influencer? What impact has fashion had on you and what do you wish to pass on to your readers?
Before I started travelling I was a student living in a big city, so I used to wear only mainstream brands and didn't know much better. My perspective changed when I visited new countries, embraced new cultures and connected with people from all over the world. I paid attention to different textures and designs of clothes, something I didn't do with fast-fashion brands. Now with my images and photography, I hope to pass on not just the beauty of the travel destination itself, but the feeling of it, the vibe and mood of the place.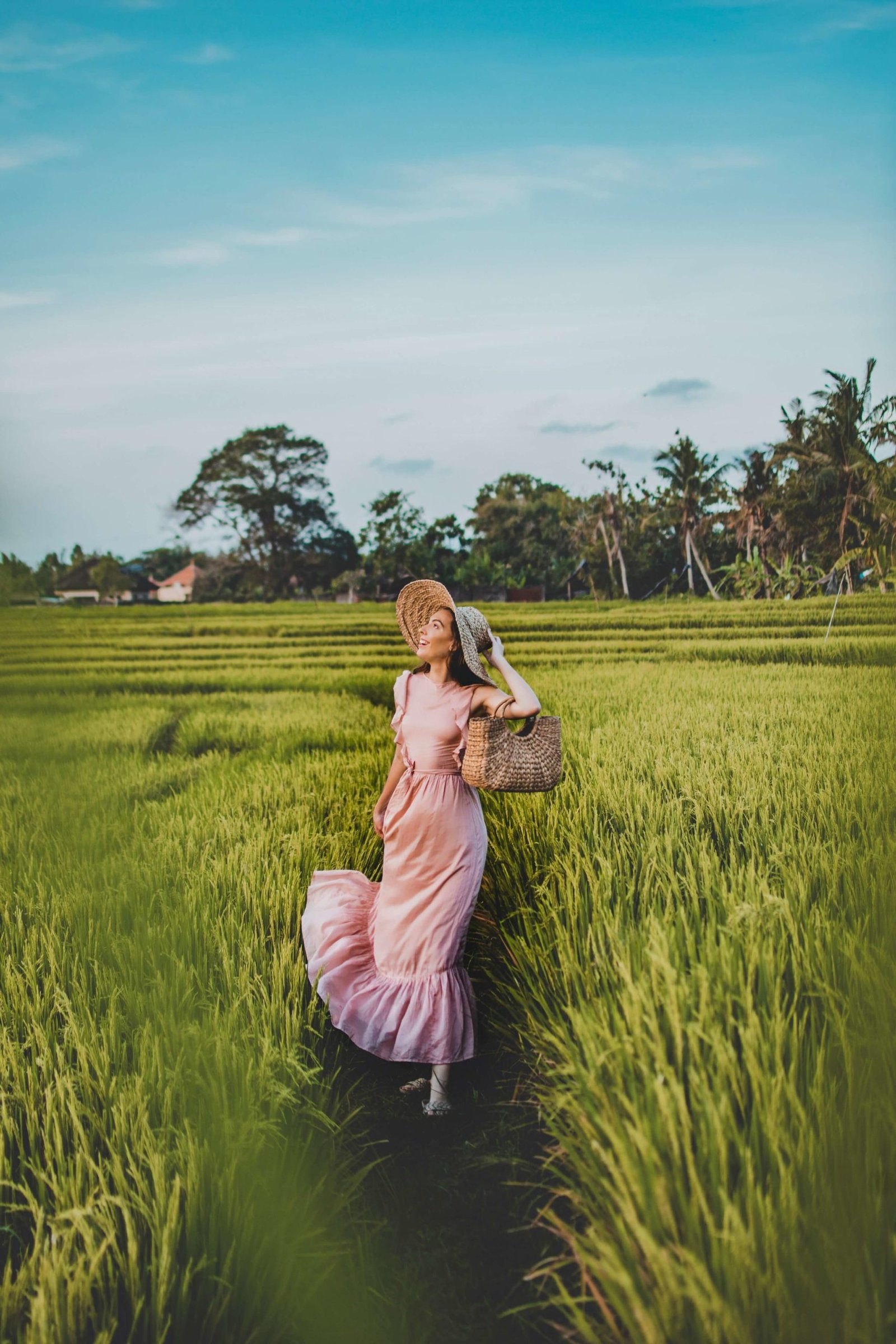 Being an entrepreneur is anything but easy and people don't prepare you for what's ahead. What has been one such high and low in your career?
I think a difficult moment in my career was when I had to choose between two industries I was working in (E-commerce business and blogging/content creation). I gave up the e-store that I had worked on for almost 3 years so I could concentrate on a new creative niche. Now I don't regret this decision and everything that happened to me in the last two years were the best times of my life. You can call it a high point in my career, but I'd rather call it an amazing change in my lifestyle. My work, hobby, and everyday life is the same thing for me now.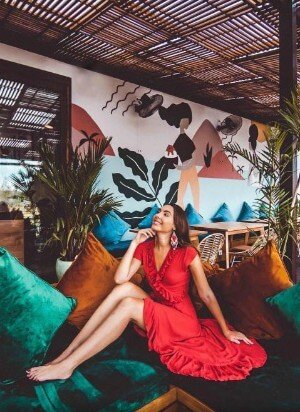 Blogging is a rather new industry and today we see women all over representing a voice and influencing others to do the same. What is one such cause that you strongly represent and want to see more of in the world?
For me, blogging is a way to show others that everything is possible. You don't have to compromise and choose one place to live or one career to follow, rather you can be creative, you can risk, and you can be different to what people have taught you to be. And most importantly, you can succeed in many things in life and find your happiness within yourself. It's okay to lose or start over but what's not okay is never trying what your heart desires.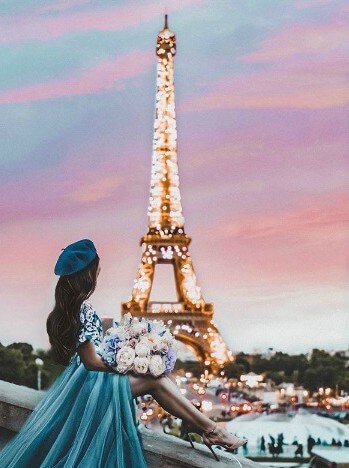 Do you feel that the authenticity of the industry has been compromised? What is your message to designers on how to identify honest influencers to work with? What's the best way to connect with them?
The main thing you have to understand about this industry is marketing and media is fake. I'm not talking only about social media, but the old-school media too (TV and magazines). This is a battle of marketing and brands and designers must follow the rules.
The only advice I can give designers is to try working with as many bloggers as you can at the beginning. Social media is not about the number of likes and followers, but it is about how connected the blogger is with his/her followers, or how genuine he/she is with the audience. You may work with a blogger whose audience is small but is your exact target and make many sales, or you can work with a huge blogger with a completely different audience and make nothing. Find the niche that would work best for you and target this. This advice is very practical as I used to market my own e-store with this strategy online and it worked great.
What people shop for when they travel is the only tangible memory they can walk away with. However, we often see them visiting mainstream brands that can be found everywhere, do you agree? If so, why do you think this is the case?
Mainstream fashion brands are easy to reach and people are familiar with it, which is why it's still so popular, however, I do recommend visiting small designer boutiques wherever you go. The quality and fabric will be comparable to the luxury brands and designs will suit the place you're at (it's great for pictures too 😉 You will take an amazing memory with you having supported local artists and local communities, not to mention you'll be the only person back home having that particular style.
How do you influence your followers to express themselves through fashion?
I want to believe I influence them with my photography. I always try to match the location and the outfit so the photo has a dreamy feeling which you cannot really tell what era and age the photo was taken in.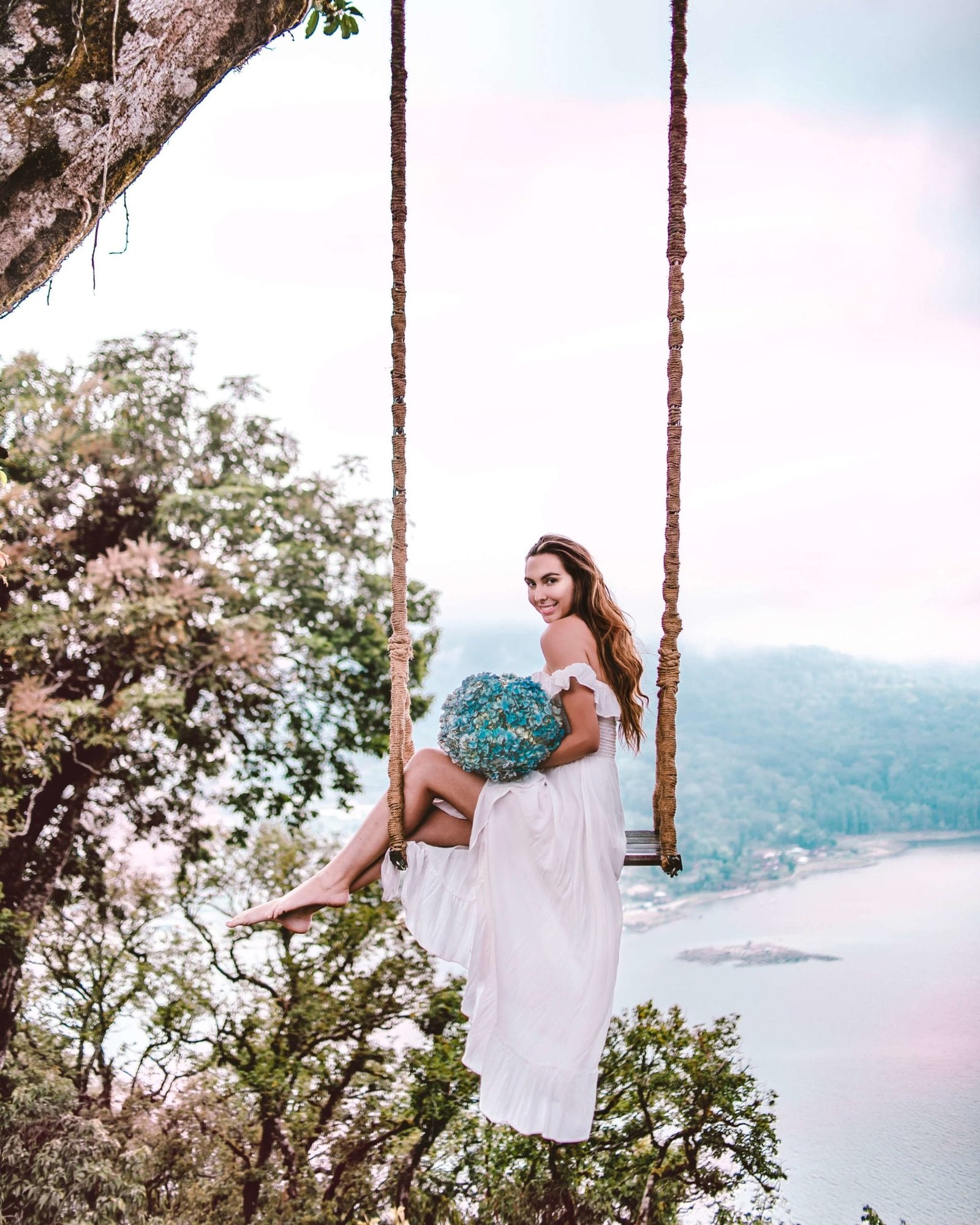 Where do you like to shop? Who is your favorite upcoming designer?
I love discovering new brands and trying something new, so I don't want to choose just one, but lately, I'm more aware of ethically made clothing and prefer wearing naturally dyed linen and handmade footwear in Bali. 
What do you love about AISPI?
I believe you're doing an amazing job encouraging people to support smaller designers. Artists put so much effort and their soul into collections and creations, so it's pure art! 
Travel, fashion, photography, a lifetime of memories – the life of an influencer! If you're anything like me, you're contemplating becoming a travel influencer right about now.
---
– Interviewed by Blanca Perez, Edited by Sureka Naven
You can read our other amazing influencers' articles at our AISPI blogs and follow us on our Instagram.