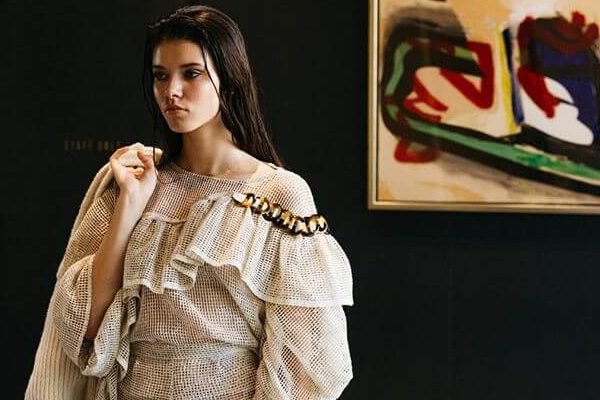 Stine Sandermann is the founder, designer and brand manager at Sandermann. She speaks about her journey in the business of sustainable fashion using only pre-consumer waste materials and zero-waste design approach.
I started back in 2012. My mother had a phase where she loved to spin her own wool yarns on her wooden spinning wheel. I was one year into my studies in Fashion Design and knew absolutely nothing about wool or sustainability. One fine day, out of boredom, I went with her to collect raw wool from a local sheep breeder. On our way back home, I asked her what the sheep breeder would do with all the bags of wool we didn't pick up; "he would just burn it," she answered.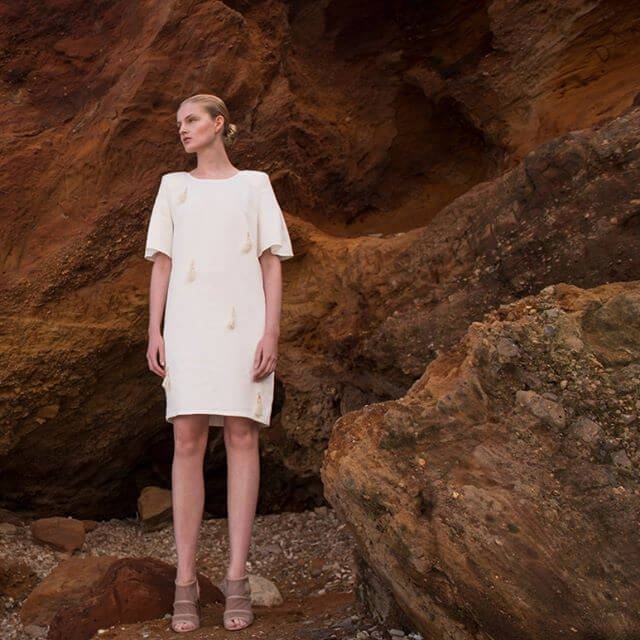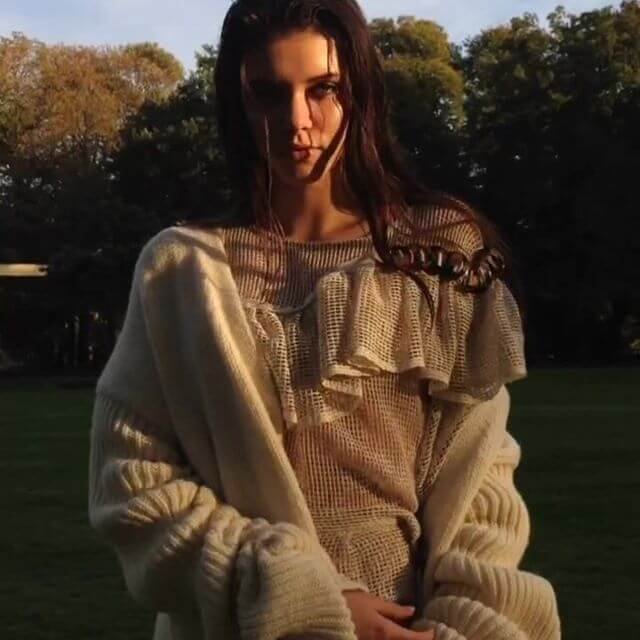 The entire experience was jaw-dropping for me and as a result I chose to investigate this further and create a collection for my dissertation as part of my Bachelors' Degree in 2014. I discovered that, because these sheep are primarily bred for their meat and properties other than their wool, the wool is coarse and it basically just becomes a burden for the sheep breeder. A local sheep breeder donated his wool for my project, but I had to sort it by hand because they had thrown it into stacks of hay, so it was full of vegetable matter and dirt. I sent the wool to a local spinning mill, and four months later I received the finished yarns. I hand knitted each strand, it's basically what I still do today, and I love it.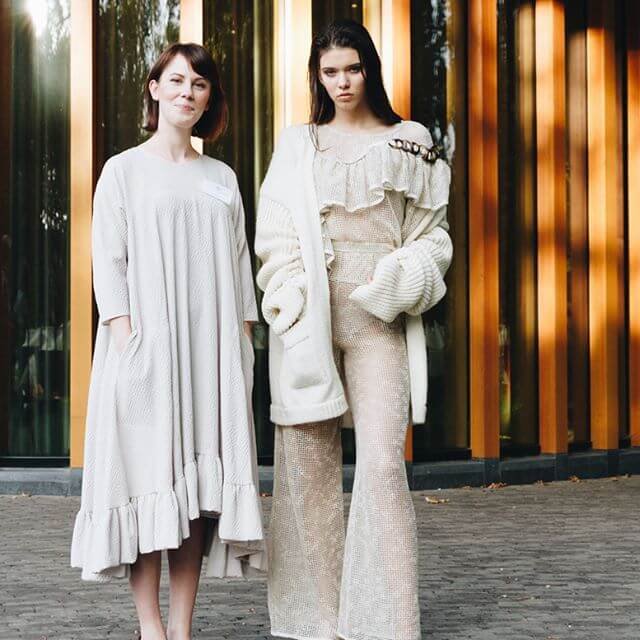 I always keep in mind that "sustainable development is development that meets the needs of the present without compromising the ability of future generations to meet their own needs." This is from the Brundtland report, published in 1987. You can approach environmental issues in many ways, but I've chosen this exact concept because of several reasons:
1) At this moment, the wool I use would otherwise be completely discarded.
2) Wool is a super sustainable material, when sourced properly. It's biodegradable, renewable and has self-cleansing properties.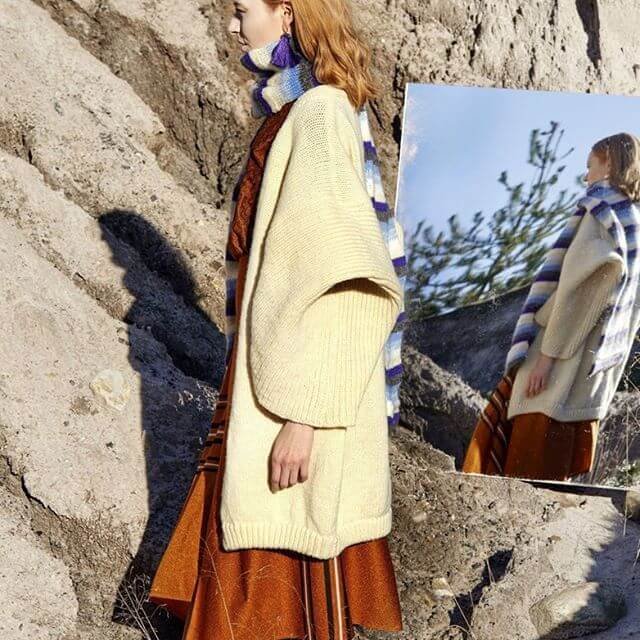 The inspiration began with my mother, but after my BA studies in Fashion Design, I decided to pursue a Master's degree in London in Sustainable Textile Design. I collect the wool myself and create my own knitwear, I am basically responsible for the entire process from fibre to product. I really like meeting the sheep breeders and their animals; especially personally overseeing how well they're treated. I also source deadstock fabrics from the remaining Danish textile industry, and I try to find fabrics that fit well with the knitted pieces in colour and structure.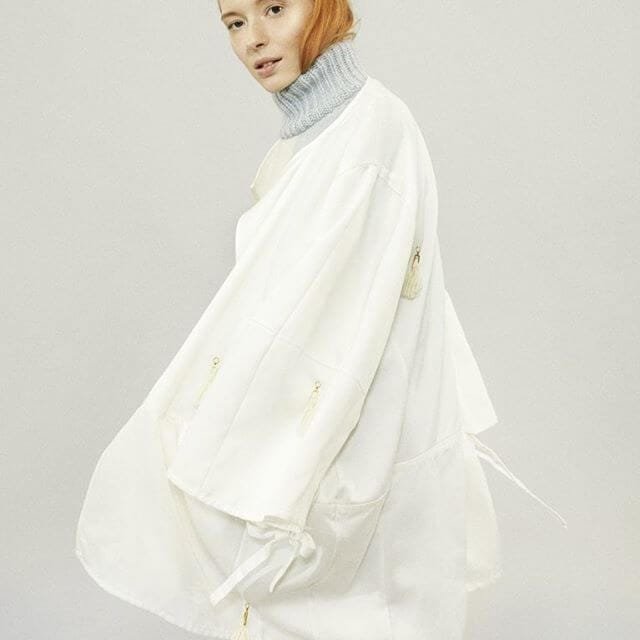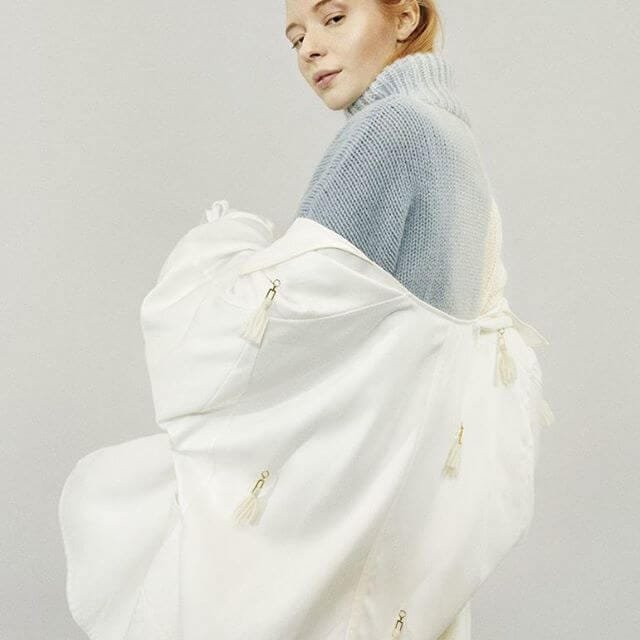 The last collection, Stories of Stranded Lives, is inspired by Danish lighthouses, that immediately take you to the tough coastal life in the 1800s. The thought about the contrast of then and now, the plastic waste invading the beach, shaped this collection with wavy lines, dip-dyed knits and voluminous silhouettes.
Regarding technology, it is continuously evolving and impacting our industry. My brand was based in a desk space community called "Sylab" which had the purpose of bringing back sewing production to Denmark with new technology. They intend to do so by investing in a sewing robot which, in the future, is to partly overtake the job of the seamstress.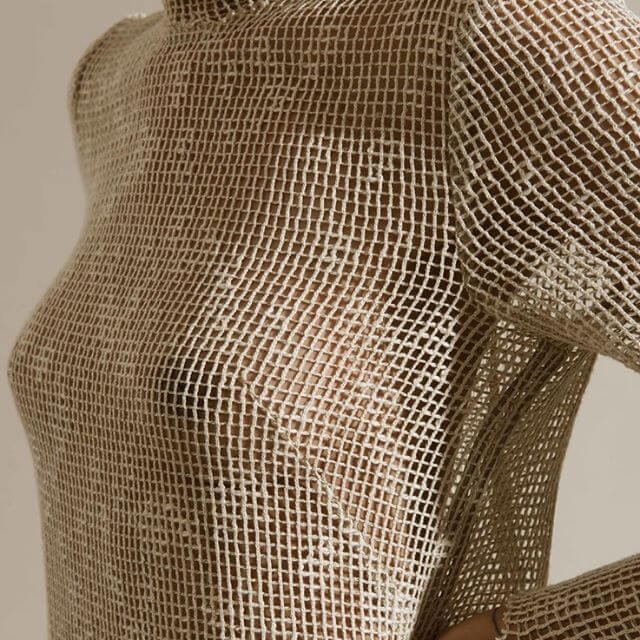 SANDERMANN has actually been used as a case to develop a t-shirt (we called it the Robotta Tee) which would be sewn on this robot. We succeeded in sewing 60-70% of the operations on each t-shirt. The rest (the neckhole e.g.) was sewn manually. I think sewing-robots definitely is the future, but not quite there yet!
---
– This article first appeared in the blog of Lacuna Lab Agency and is written by founder Nirali Malji
Did you find this interview interesting? Follow us on Instagram and check our blog to discover more of these hard-to-find amazing brands!