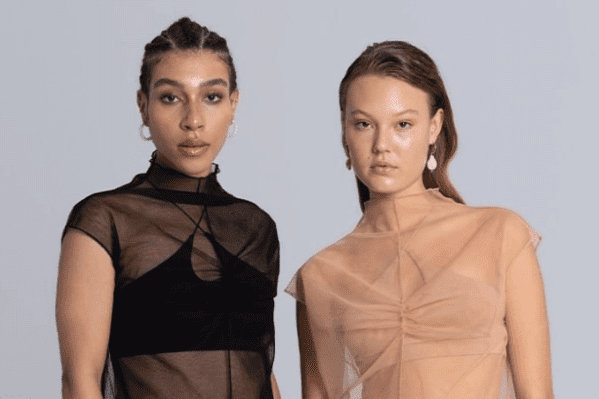 Dedicated to ethics and transparency while specialised in pleats and sheers, ESTHÉ's polished designs will transport you to a sustainable fashion paradise.
Distinguished for its sustainability and ethical commitment, its designs are the unique expression of thoughtful, elevated fashion. ESTHÉ carries on a 40-year-old family tradition in the textile industry. The contemporary designer brand has mastered its distinctive pleating artistry and overall fabric manipulation practises while incorporating innovative tendencies. It prides itself in its thought-out, understated pieces.
ESTHÉ exemplifies its commitment towards transparency and environmental ethics through its trans-seasonal wardrobe staples. Its low-stock and made-to-order system minimises waste and environmental impact.
Carefully Crafted
Collections
Their collections include womenswear, swimwear, and accessories. The brand's sleek designs and transitional pieces are curated with the play of airy, graceful fabrics are highlighted by delicate layering, eccentric cut-outs, fine sheering, dainty pleats, refined seams, and exquisite fabrication.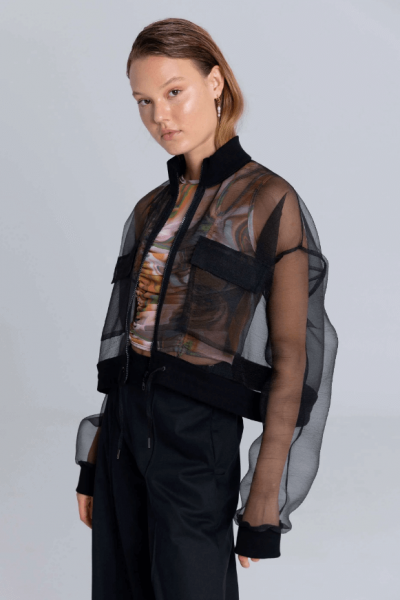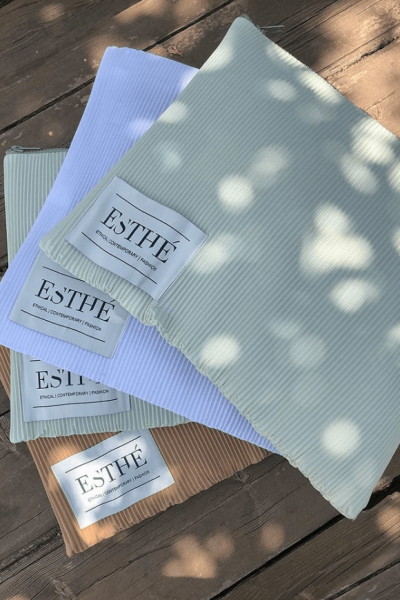 Sustainable fabrics and re-purposed materials are used to make these effortlessly styled collections. Fabrics such as organic cotton, recycled polyester, and deadstock materials are creatively redesigned with circularity in mind. Even the packaging comes from repurposed materials turned into multi-functional bags with the brand's signature pleats as an alternative to plastic or paper. ESTHÉ's materials have gained global recognition for their sustainability.
The eco-friendly fabrics are brought to life with natural dyes. Colour ranges such as earthy neutrals, subtle pastels, and vibrant natural tones come together to create stimulating combinations. The end result? Enchanting collections you'll be wanting to style day and night.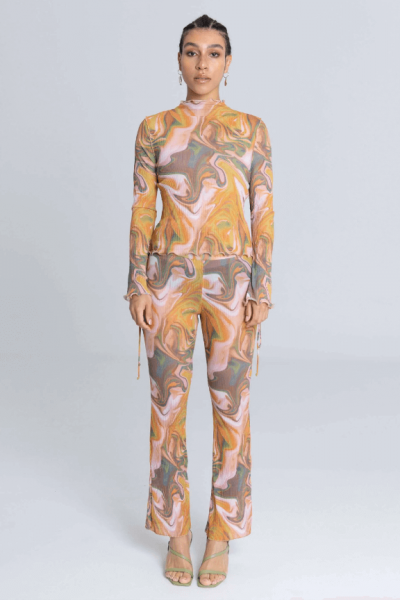 ESTHÉ has the unique ability to create timeless wardrobe staples while still developing louder, unconventional pieces. The brand's noteworthy intriguing designs are emphasised by their ethical processes, setting it apart. 
All collections are designed in ESTHÉ's studio in central London and then brought to life in southern Europe. Full manufacturing takes place in its very own network of owned and collaborating factories which maintain clear traceability, and operate under ethical and social compliant standards.
Thanks to the teamwork of young creatives plus the experience of knowledgeable artisans, ESTHÉ manages to stay relevant and innovative while maintaining its mastered tradition. All developed for the contemporary, self-accountable consumer that is aware of what she wears.
Written by Hannah Gabriella Armstrong Méndez.
All images are courtesy of ESTHÉ.
Explore more European brands and cities through our explore page. Visit our Instagram to know more about the latest European trends.